Feature Team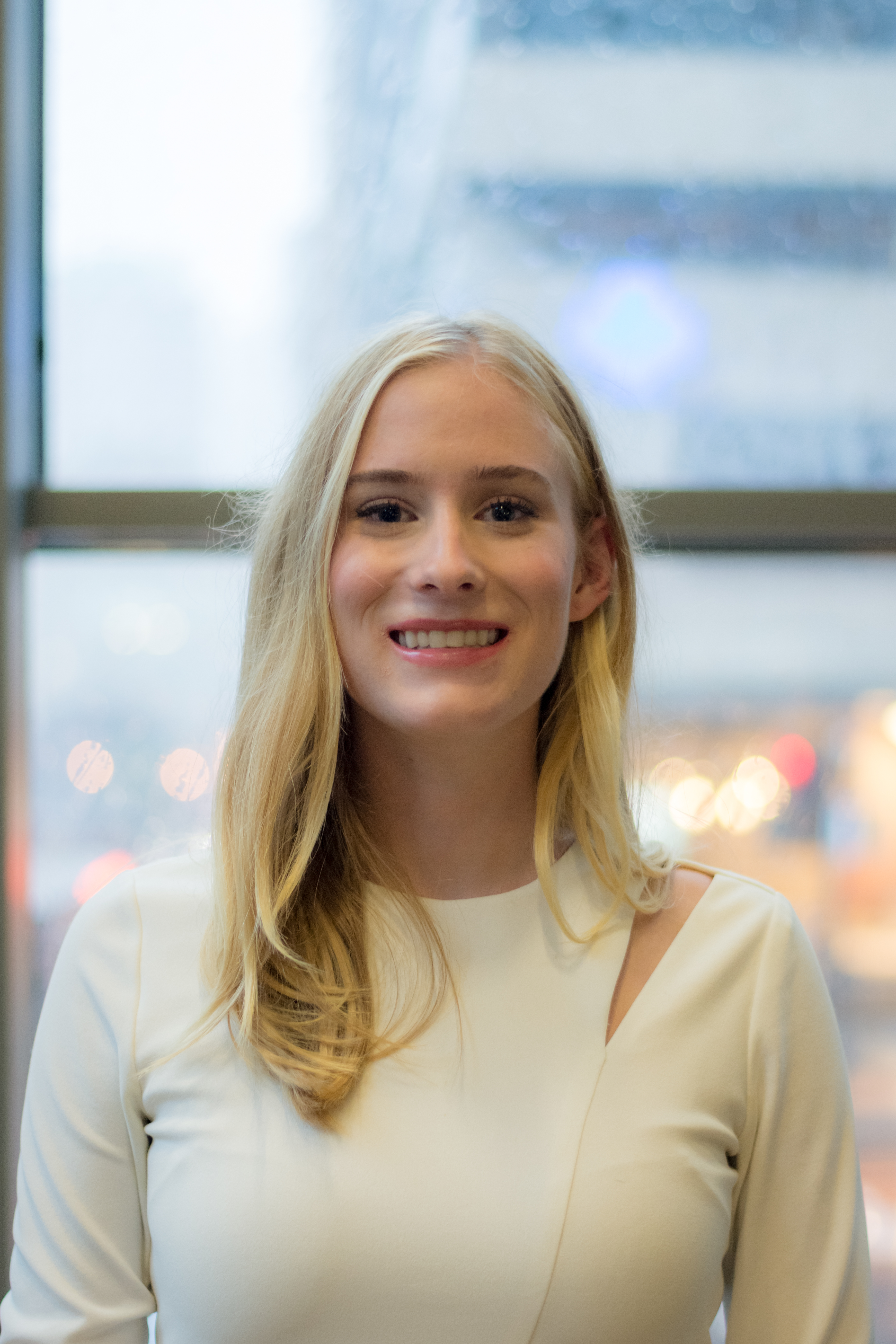 Frankie Wallace
Senior Editor
Frankie is a U2 student studying political science and geography. This is her second year working with MIR and she enjoys writing about Canadian politics and foreign policy. Hailing from Burlington, Ontario, she enjoys the diverse array of perspectives that McGill has to offer.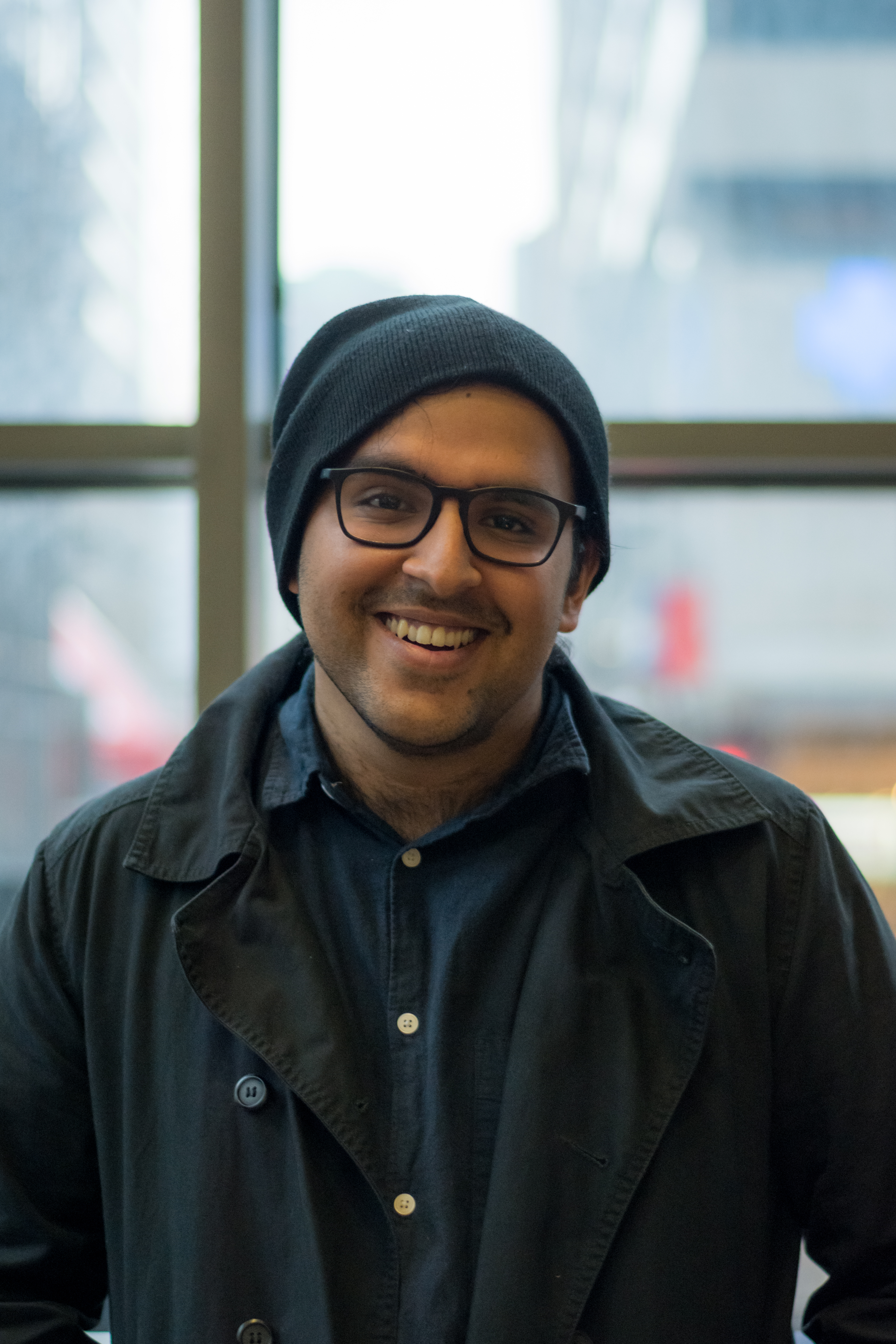 Sarie Khalid
Senior Editor
Sarie is a U3 Economics and Political Science student at McGill University. His passions include Islamism, Counter-Terrorism, and Pink Floyd. Sarie also previously wrote for The Khaleej Times, one of the oldest English newspapers in the Arabian Gulf.
Jason Li
Editor
Jason is a fourth-year studying Honours Political Science with minors in International Development and Chinese. Originally from outside Boston, he has keen interests in American politics--particularly constitutional law, electoral politics and justice--and East Asian international security. After graduating from McGill, he hopes to continue his studies at the graduate level and at the convergence of research and public policy.
Pauline Werner
Editor
Pauline is pursuing an honours degree in political science and economics with a minor in hispanic languages. She is a dual American and French citizen from Kansas City, MO in her second year at McGill. She's interested in how domestic movements affect foreign policy and the extent to which historical international relations patters have formed our presently globalized world. She also can't wait for you all to see the great work that MIR will do this year!
Andrew Figueiredo
Editor
Andrew Figueiredo is a second year student from Wichita, Kansas, USA studying International Development Studies and History. He has always loved politics and has been heavily involved, working on campaigns attending the United States Senate Youth Program. Andrew is also a member of IRSAM's Model UN Delegation Team. His interests include working class political trends, campaign strategy, international power relations, political history, and economic justice. Andrew seeks to provoke intriguing discourse about global affairs and to broaden his knowledge.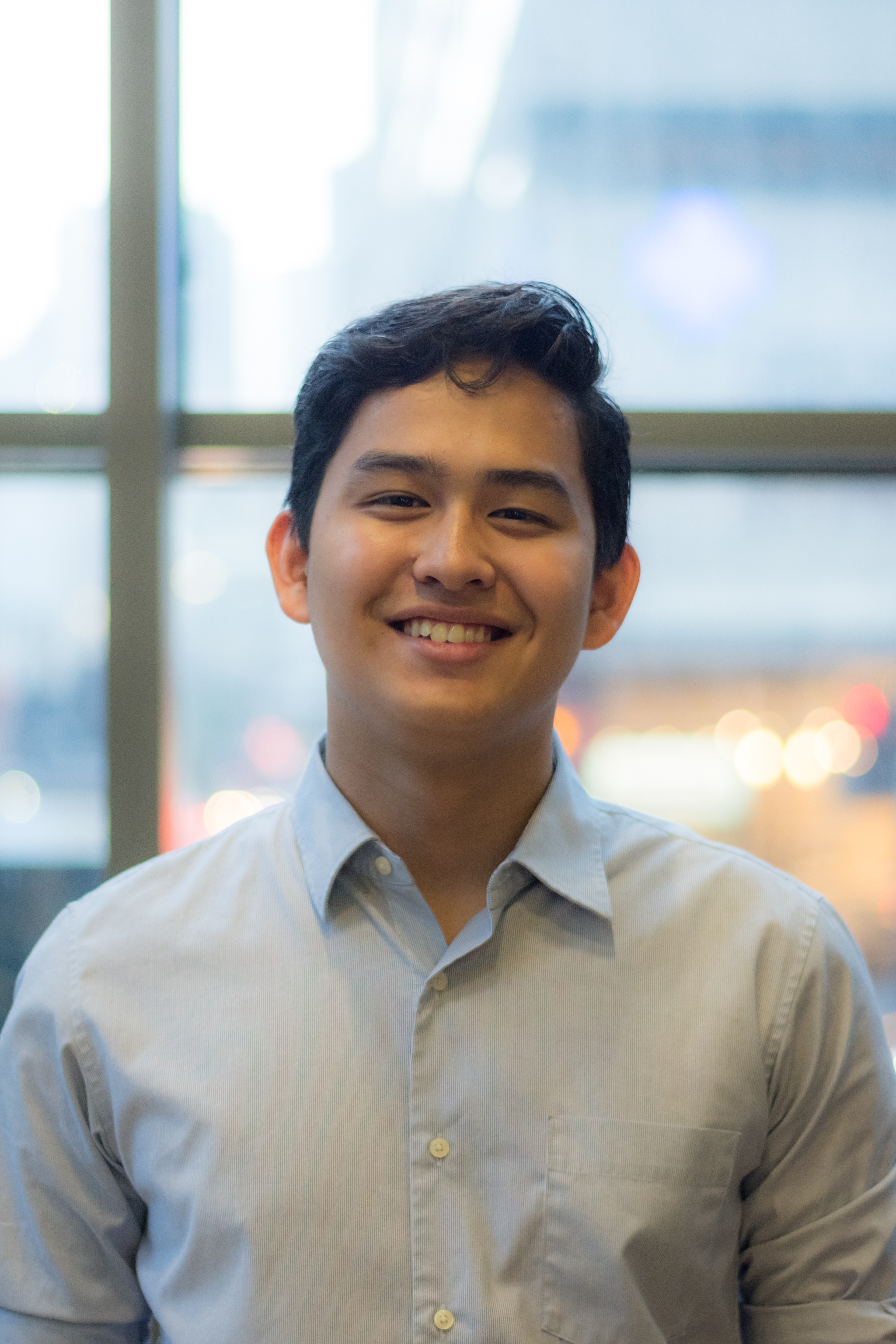 Alec Regino
Editor
Alec Regino is a U2 studying Sociology and History hailing from Biñan, Philippines. He has a passion for politics in the Asia Pacific region, globalization, the drug trade, cross-strait relations, and the dynamics of race, gender, and religion in society.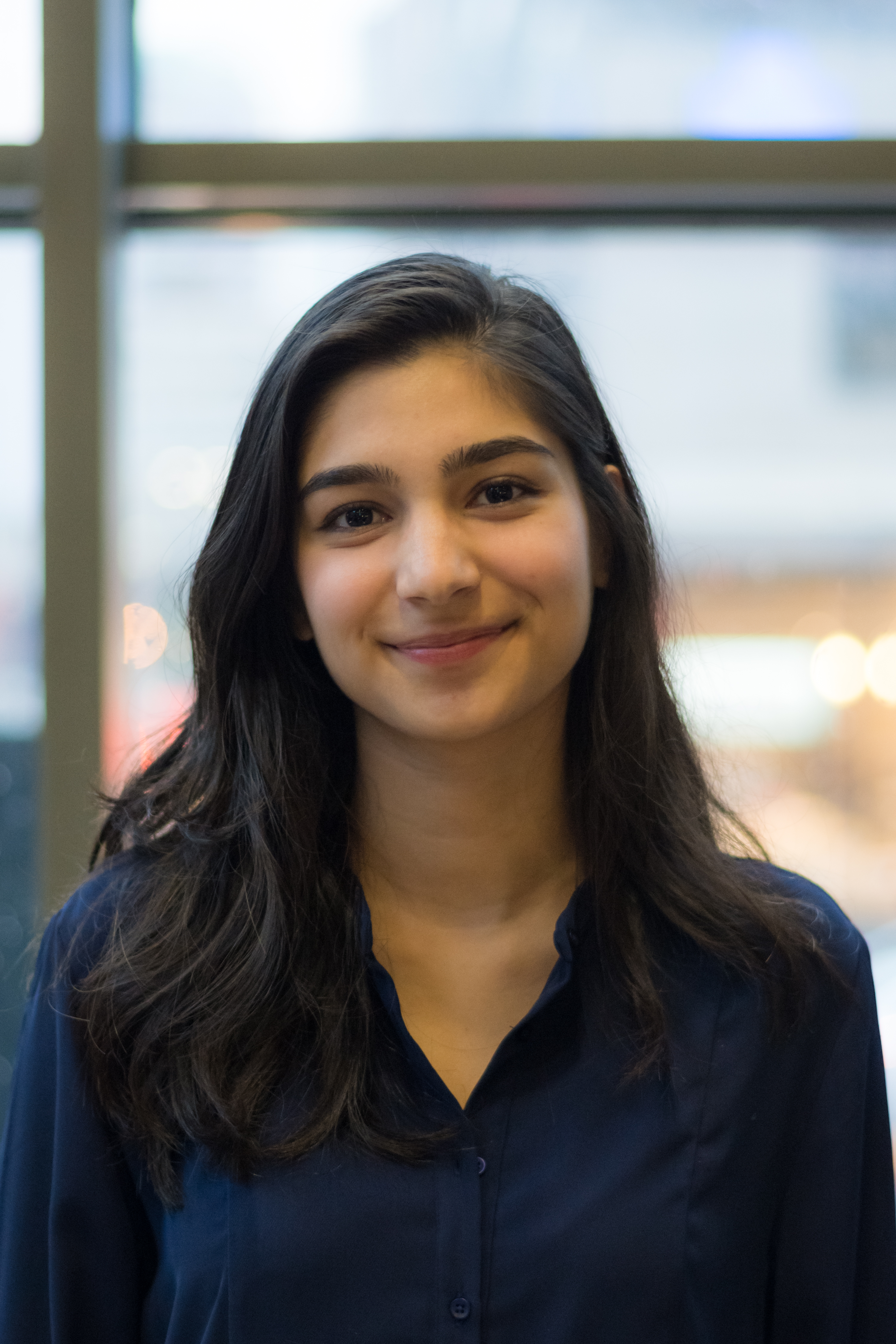 Arnavi Mehta
Editor
U3 Political Science and Economics student. Interested in international security, trade and monetary relations, as well as South Asian and East Asian politics.
Shirley Wang
Editor
Shirley is a U1 student pursuing a Microbiology and Immunology major and a minor in Political Science. She was born in Munich, Germany, and raised in Brampton, Ontario. Her areas of interest include American foreign policy as it relates to conflict resolution on a global scale, China's rising economic and geopolitical influence, and domestic social equality in the US and Canada. She is looking forward to working with the rest of the team at MIR to contribute to a more diverse dialogue on campus and abroad.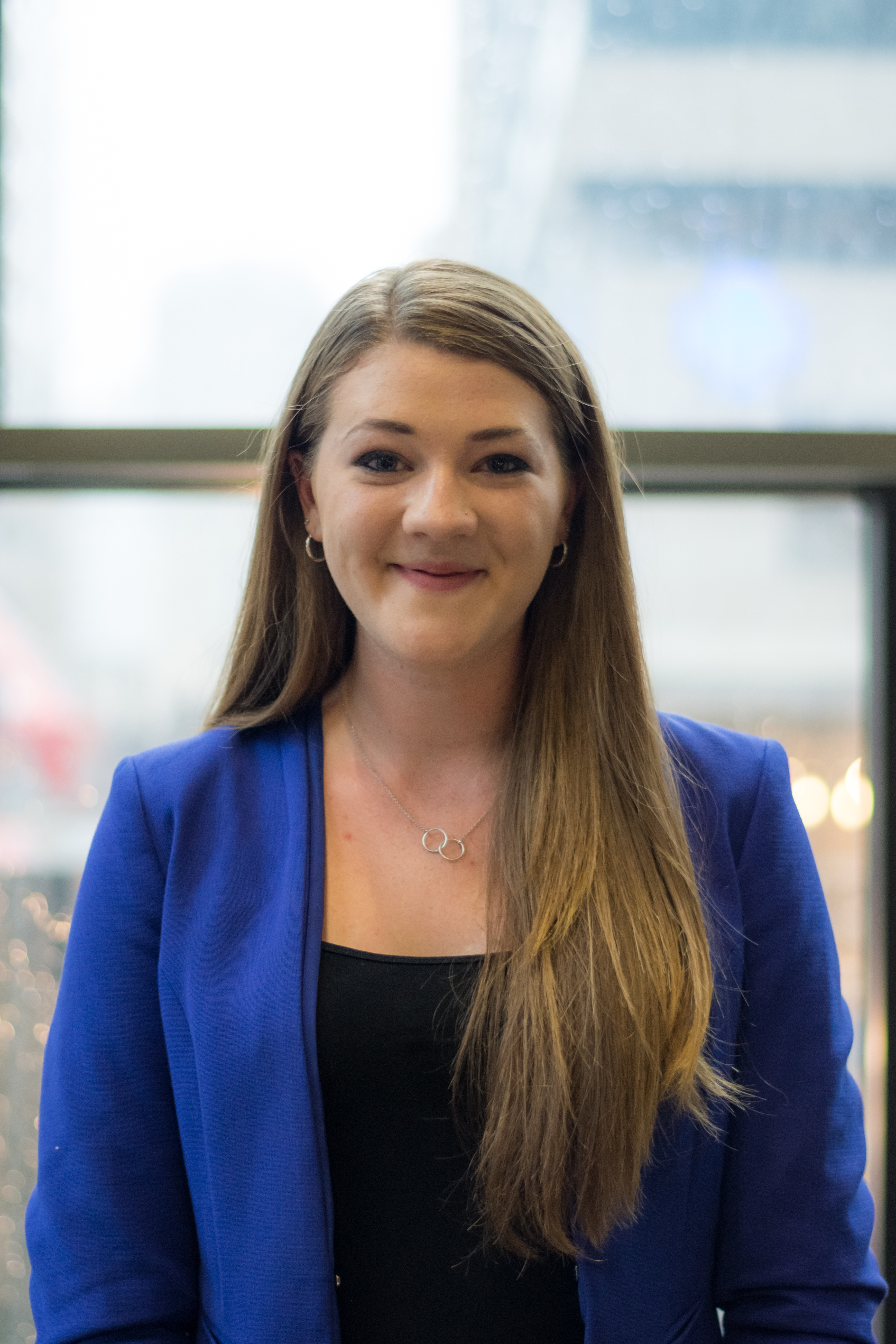 Marissa Fortune
Editor
Marissa is a U3 Joint Honours Political Science and International Relations major interested primarily in foreign policy, conflict studies and peacekeeping. She was born in Kitchener, Ontario but spent a large part of her childhood in Azerbaijan and Switzerland and graduated from high school in Germany before coming to McGill. Marissa spent her third year abroad at Sciences Po Paris and has vowed to spend her final year in Montréal eating as many bagels and samosas as she can.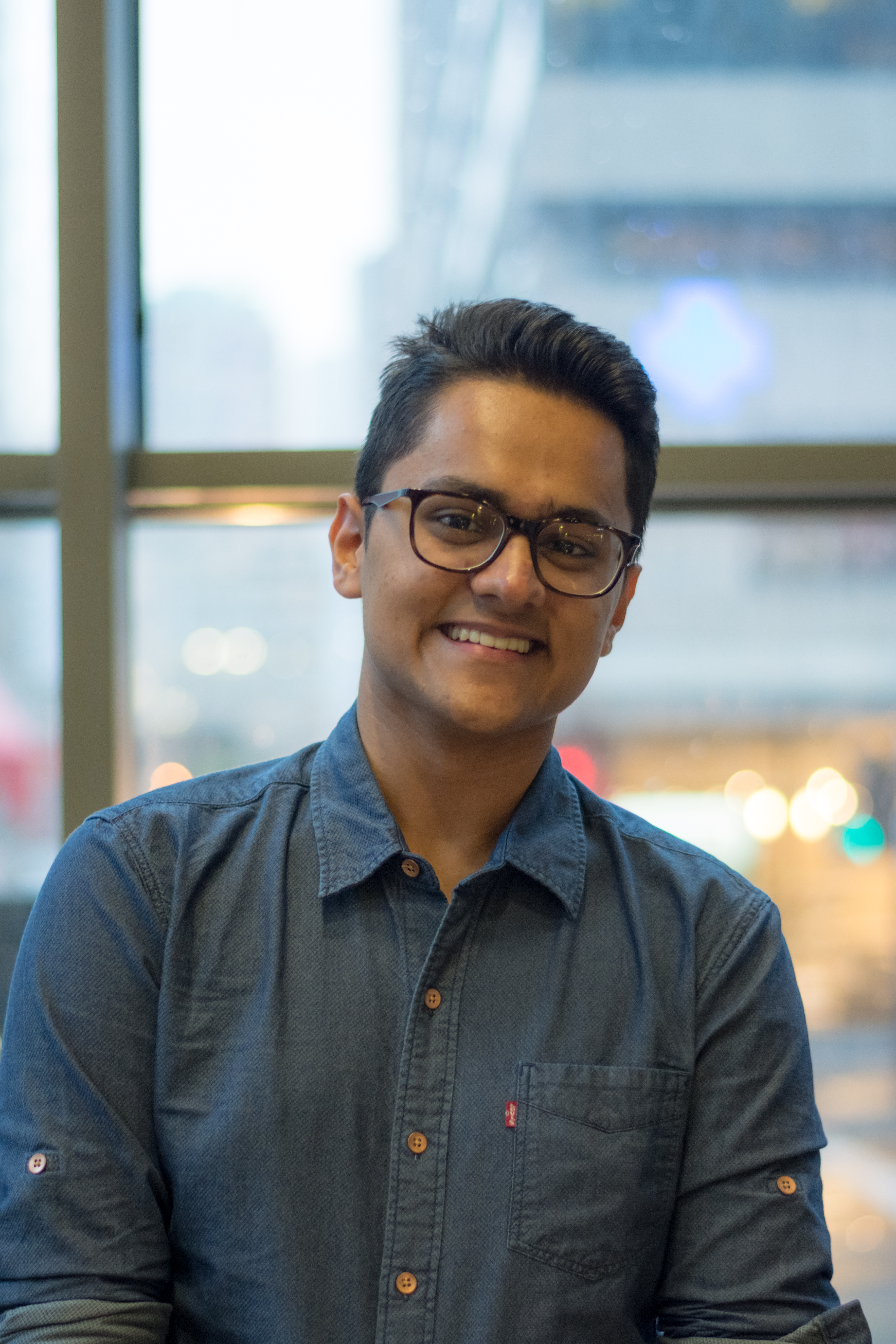 Shivang Mahajan
Editor
U2 Economics major, Management minor, proud McGill student and all-nighter master! Will write you the best essay you've ever seen in the hours that you're all curled up in bed. Also an ardent enthusiast of neo-economic policymaking and investigations of political scandals.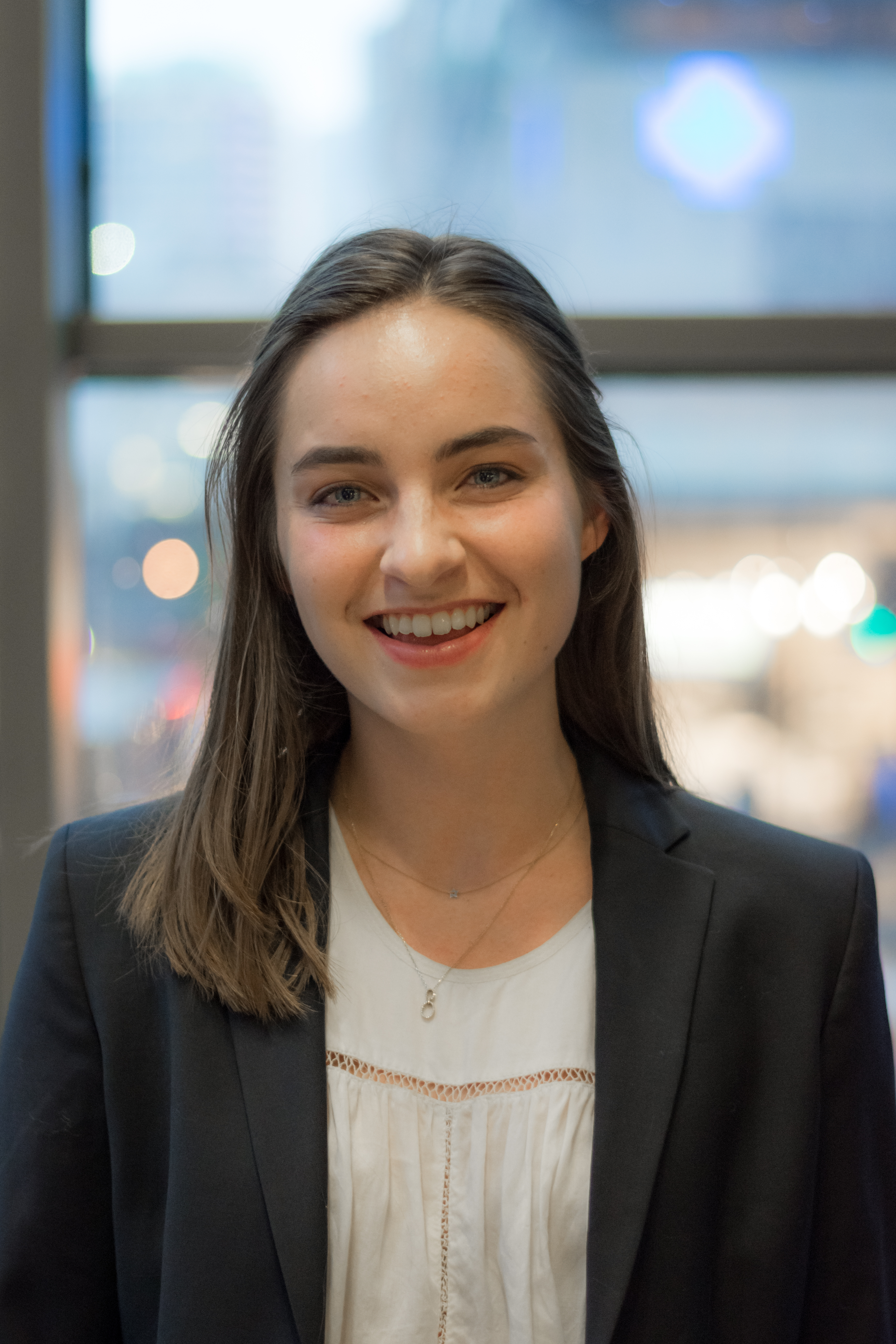 Thea Koper
Editor
Thea is a U3 political science and philosophy student at McGill University and is honoured to be part of the MIR team this year. A Montréal native, Thea enjoy international relations and exploring issues pertaining to domestic affairs and interstate conflict.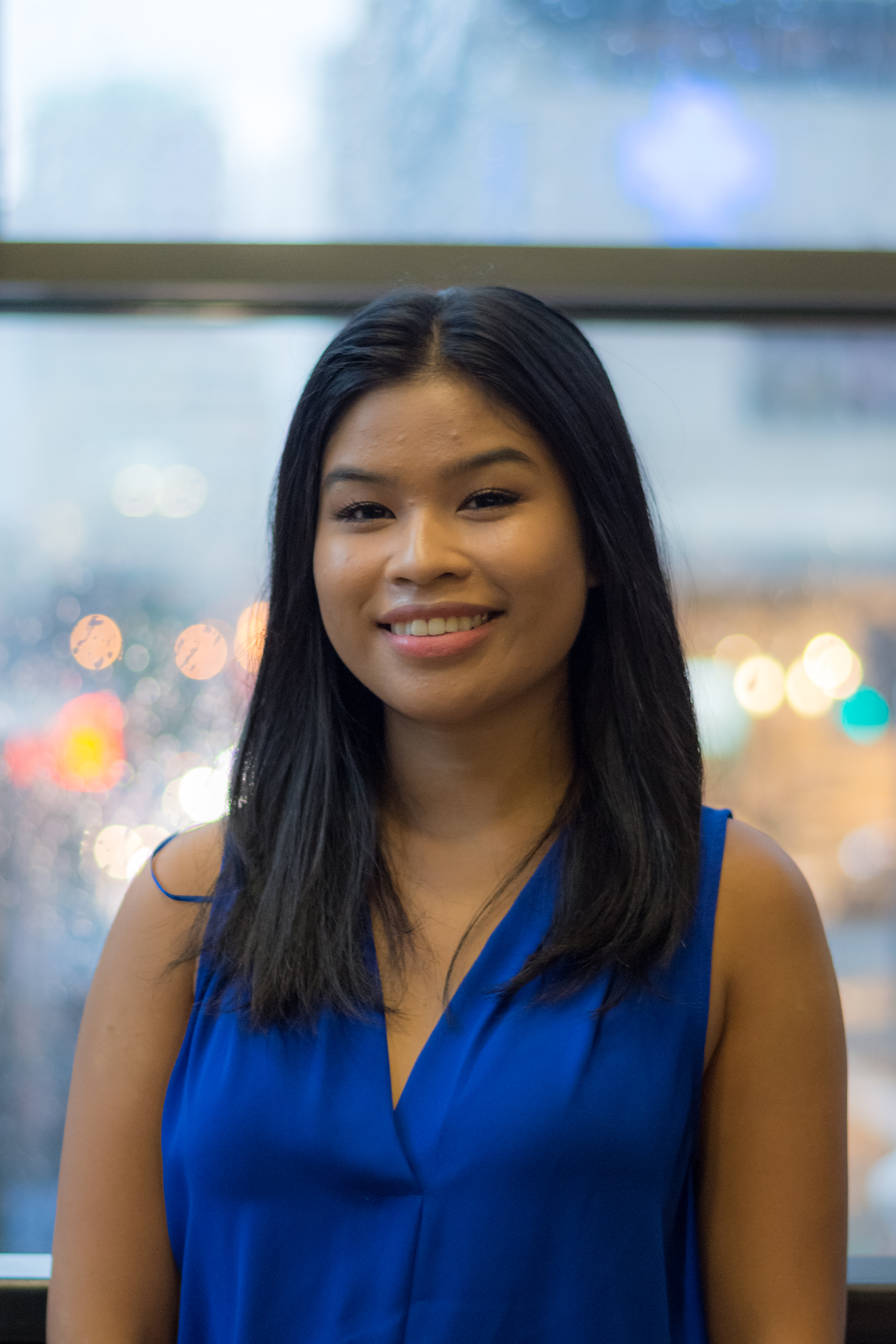 Patricia Sibal
Editor
Patricia is a U1 Political Science and International Development student, with particular interest in global human rights issues, feminism, Middle Eastern, Asian and American politics. She's hoping that she can use MIR as a platform to express her (many and strong) opinions, educate and inform people, and learn from her fellow writers and staff.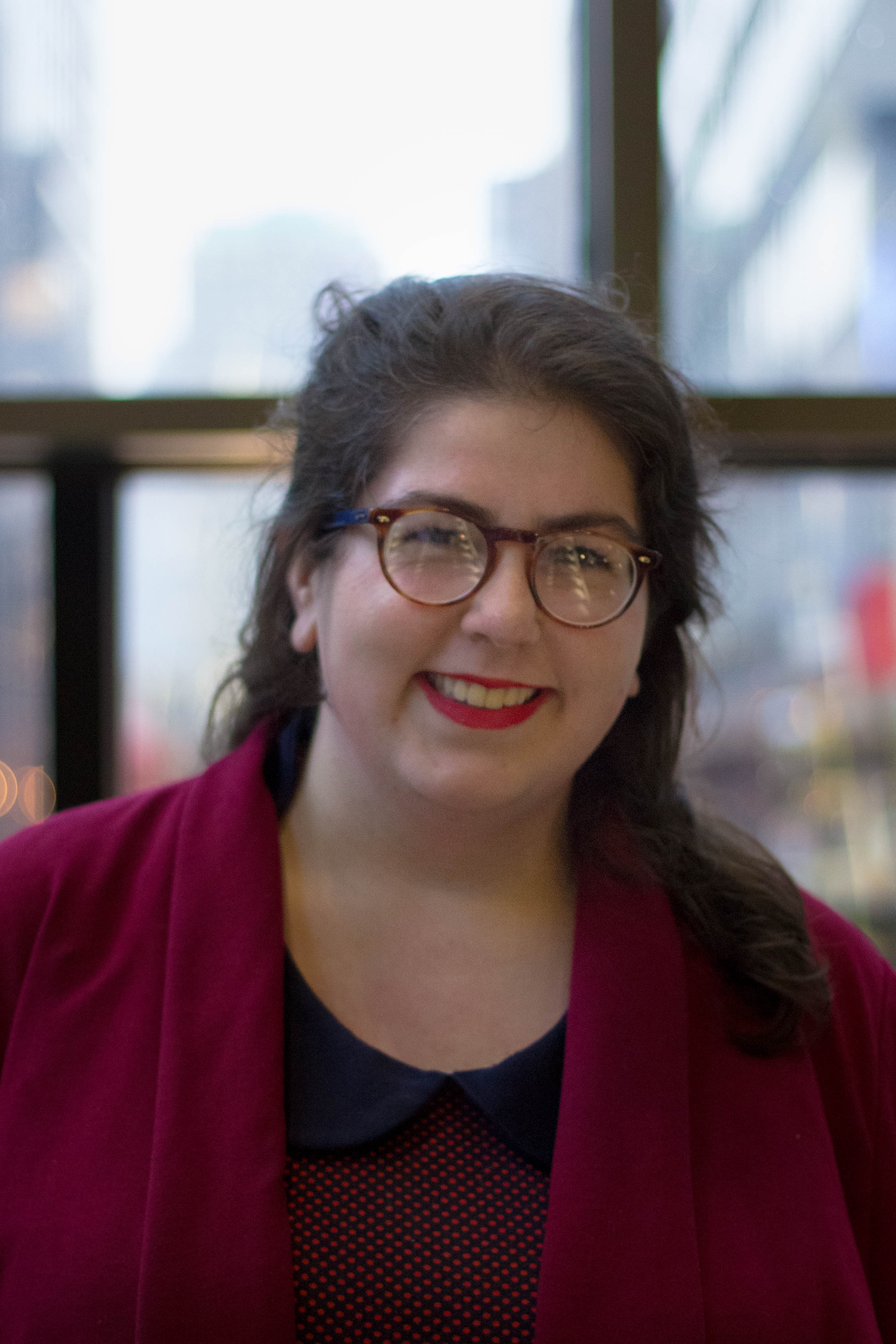 Luca Loggia
Editor
Luca is a recent graduate of Honours Political Science. He is interested in Canadian foreign policy and Latin American politics. More specifically, his interests include civil-military relations, transnational crime and democratization efforts.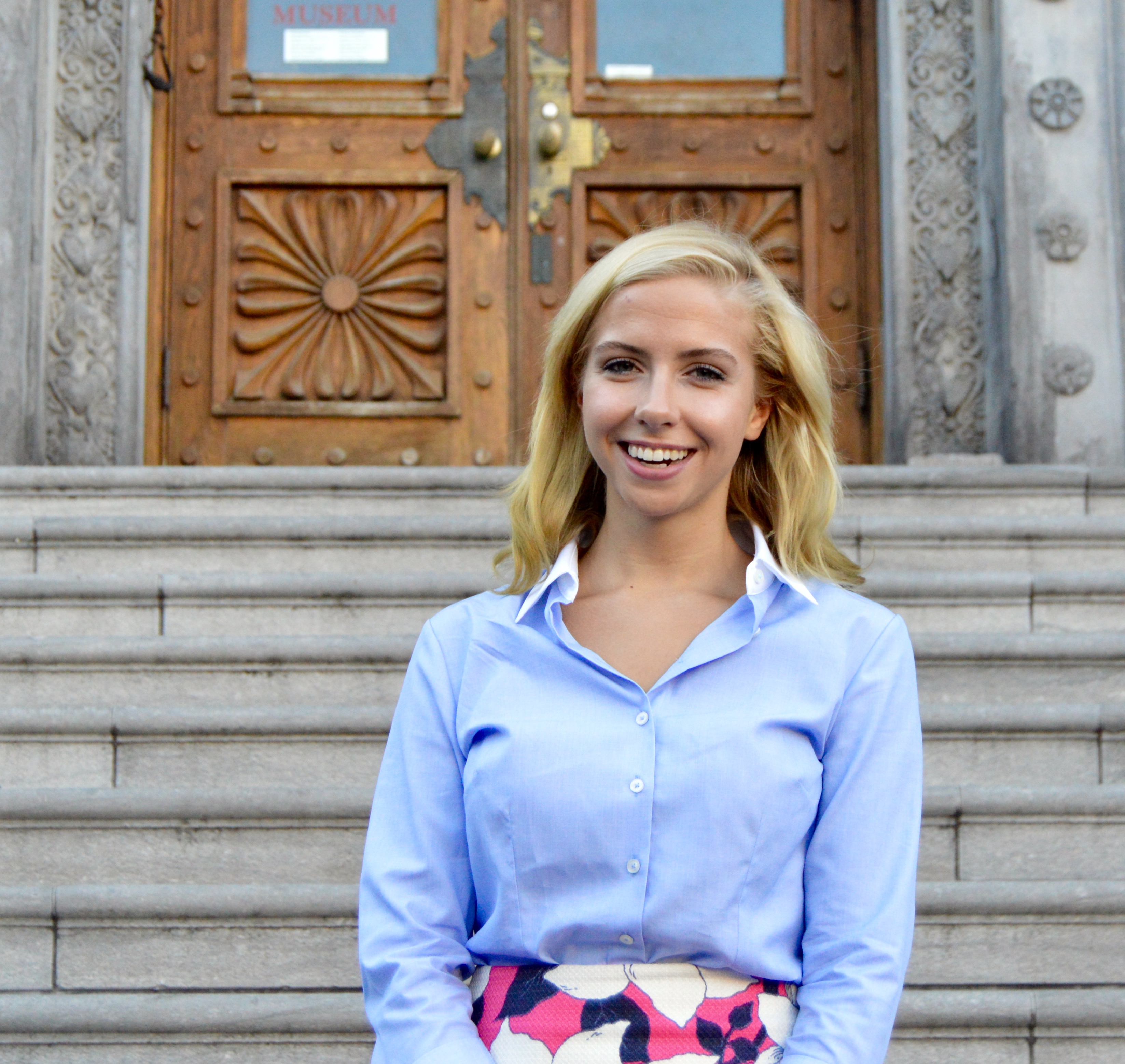 Kathryn Schmidt
Editor
Kathryn is a fourth year student at McGill University pursuing an honors degree in Political Science and History. Her area of concentration lies in the Middle East, with a particular interest in human security, post-conflict reconstruction, and U.S. policy in the region.
Leila Mathy
Editor
Leila is a third-year student at McGill University double majoring in Political Science and English Drama & Theatre. Although she is Belgian, Leila was raised abroad in Saudi Arabia, Switzerland, Venezuela, and the United States before moving to Canada for university. In addition to writing for MIR, Leila serves as VP External for McGill Students for "Because I Am a Girl", enjoys taking part in annual McMUN conference, and works as a content creator for The Premium.
Wilder Walker-Stewart
Writer
Alainah Aamir
Writer
Alainah is a second-year student from Lahore, Pakistan, majoring in English Literature with a minor in Political Science
José Camargo
Writer
José Camargo is in his last semester at McGill University, studying Philosophy with Honours and an additional major in Psychology. Born in Bogotá, Colombia, he is very interested in Colombian politics and culture, especially any initiatives for peacebuilding and conflict resolution. He expects to go to film school after graduating to make films about his country – albeit with a philosophical and psychological twist.
Kara Anderson
Writer
Kara is currently a U2 student in Honours Hispanic Literature. While her articles tend to focus on Latin American affairs, she has a personal interest in STEM and environmental research, as she is an advocate of making scientific research more accessible to those outside the scientific community. Aside from her involvement with MIR, she also serves on the Executive Board for the Canadian Students' Association for Children's Rights as well as the STEM Fellowship. Following her undergraduate degree, Kara hopes to attend law school and pursue a career in international law.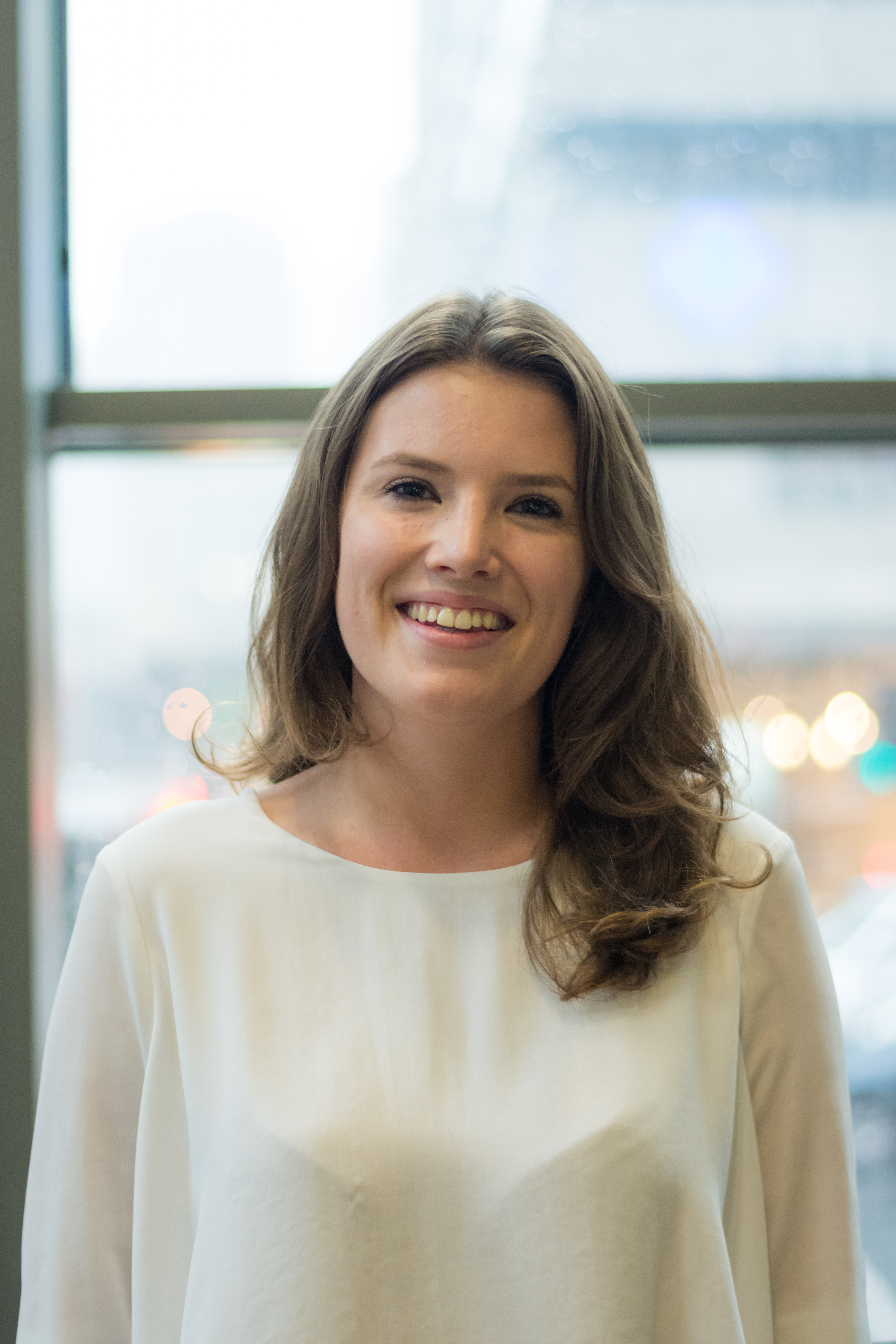 Marie-Hélène Gyorog
Writer
Marie-Hélène is in her fourth year majoring in International Development. Having grown up in the multicultural city of Geneva, she loves writing about cultural heritages and global migration.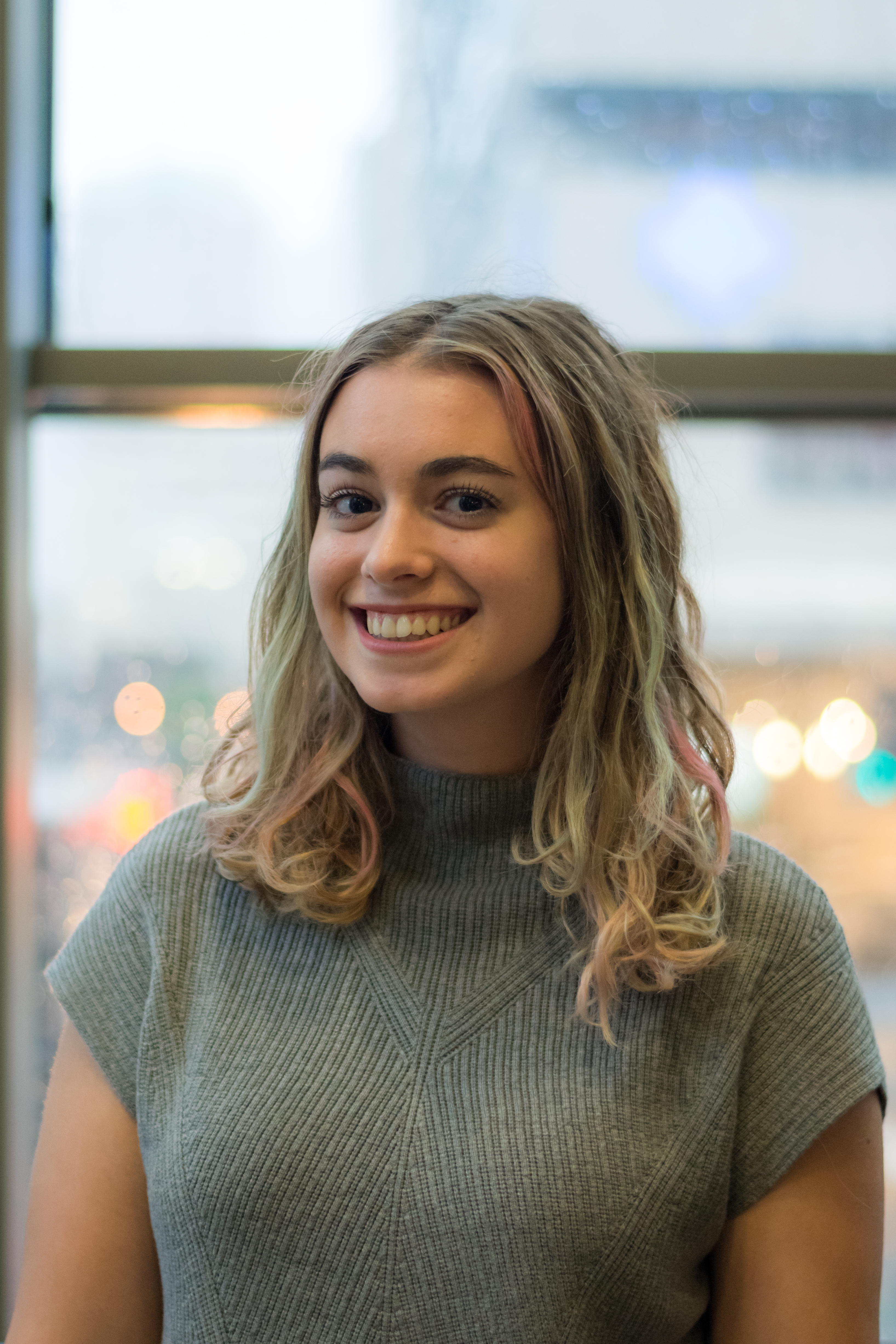 Lilla Adams
Writer
Lilla is a U1 Political Science student, also minoring in IDS and Communications. She grew up in a village in Central England but went to high school in Massachusetts. Her interests include justice systems, political theory and media in politics. This is her first year on the MIR team, and she's excited to get started!
Jennifer Chan
Writer
Jennifer is a third-year student in Honours Political science, double minoring in German and IDS. She was born and raised in Calgary, Alberta. Her interests lie in Canadian politics and international relations. She's particularly passionate about women in politics, intersectional feminism and socioeconomic inequalities.
Coco Wang
Writer
Coco is a Chinese-Canadian student studying Pharmacology and Neuroscience. She is interested in science, technology, ethics and current issues in the global context.
Christopher Ciafro
Writer
Gabrielle Denis
Writer
Gabrielle is a U4 student in Honours Political Science with minors in Economics and Sociology. Her interests include Southeast Asian politics, agricultural policy in the European Union and post-Soviet politics.
Maha Asad
Writer
Maha is a U0 arts student planning to major in IDS with a minor in Anthropology and Environment. Her areas of interest include gender theory, the Middle East, and environmental issues. She grew up around human rights work and incorporates her holistic approach and perspective into her writing.
Alexandra Yiannoutsos
Writer
Austin McDougall
Writer
Austin is an undergraduate sociology student at McGill University, from the West Island of Montréal. He is interested in political sociology, Québec politics, Canadian federalism and municipal politics. Besides MIR, he is involved with the SSUNS and McMUN Model UN conferences as well as the Sociology Students' Association of McGill. When he's not writing or working, he enjoying reading fantasy, gaming and playing squash.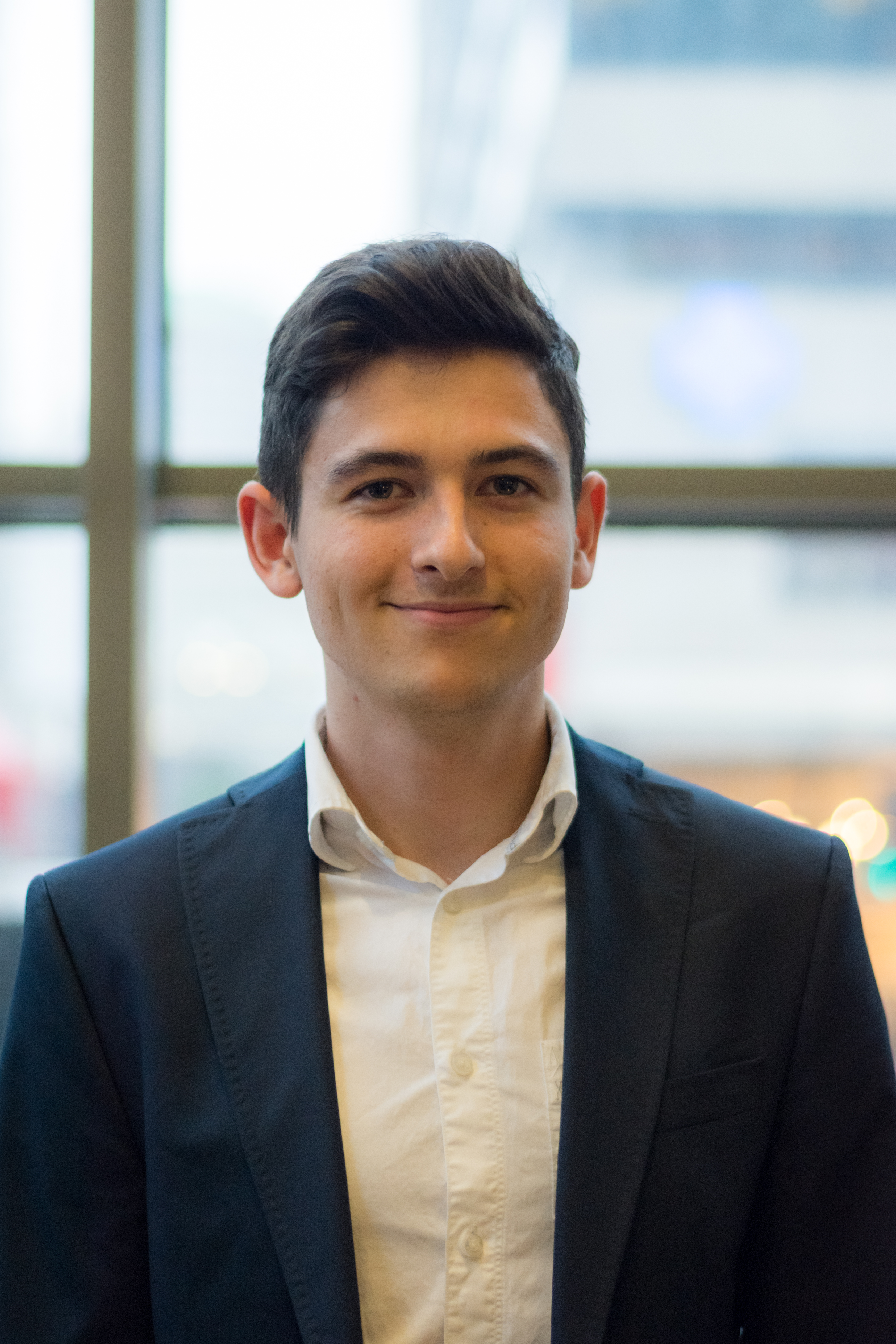 Luca Brown
Writer
Luca is a first-year political science student with an interest in the effects of American foreign policy and differing perspectives on current international issues. He has a passion for economic justice and investigative journalism. When he's not writing for MIR, he's probably reading or making pancakes.
Isabella Chon
Writer
Isabella is a third year student pursuing a major in International Development and minors in Political Science and Psychology. As an American born, Filipino-Chinese raised in Hong Kong, she is particularly interested in Asia-Pacific politics, contemporary development and human rights issues, international law, and conflict resolution.
Sara Syed
Writer
Sara is a U3 Political Science student, minoring in East Asian Studies and Education. She has a keen interest in Chinese politics, with a focus on Hong Kong-Mainland-Taiwan relations. When she's not accidentally smuggling in banned literature into mainland China, she enjoys traveling, eating bok toy and watching Netflix documentaries.
Mary Thieffry
Writer
Mary is a U2 Student majoring in Liberal Arts (History, Culture, and Society stream) and minoring in anthropology and hispanic studies. French/British/Swiss citizen currently living the Canadian Dream.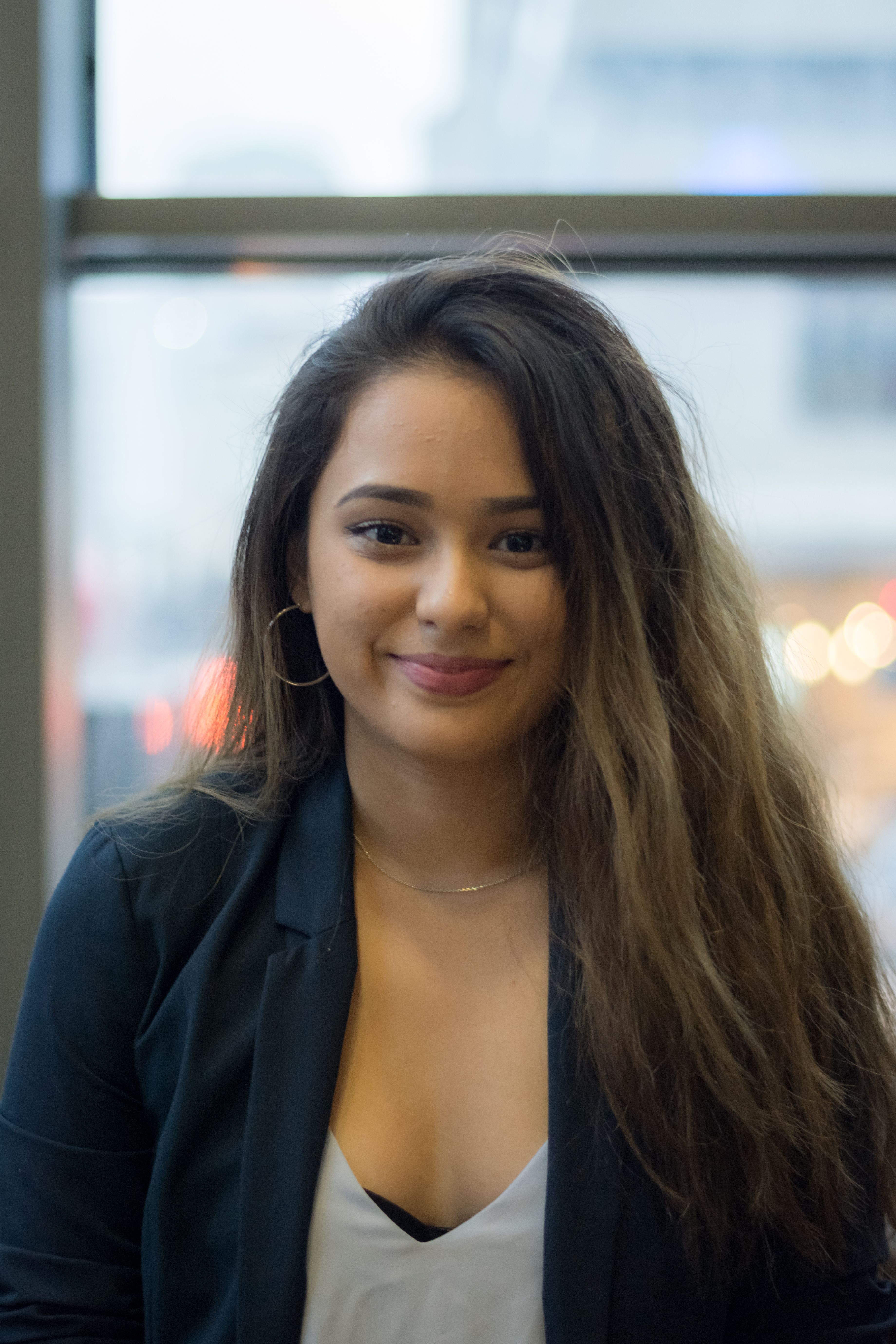 Namrata Bisht
Writer
Born in India and raised in Bermuda, Namrata has always been interested in politics and international relations. During her first year at MIR, she hopes to focus on race relations, global development and law
Lanya Feng
Writer
Lana is from the humid, foodie Guangzhou City in southern China. She has vast interests, with a focus on war, revolutions and cultural narratives of history. If not reading over tea, she is either wandering around Montréal with her sketchbook or hunting for new bookstores.
Sophie Gagné Landmann
Writer
Sophie is a U3 Joint Honours IDS and Environmental Studies student. She is passionate about environmental policy and corruption and human rights issues. Her main region of interest is Latin America.
Rachel Nirenberg
Writer
Rachel is a U0 Arts Student. She has always been fascinated by IR and politics and is so excited to write for MIR this year!
Ethan Fogel
Writer
Ethan went to high school in Venezuela and Russia. He is passionate about the politics of those countries, as well as the U.S.
Milan Singh-Cheema
Writer
Born in London, England but now living in Burlington, Ontario, Milan is currently in his third year at McGill studying international development. When not writing, Milan enjoys boxing, Netflix and cracking a couple brews with the boys. He enjoys writing about international politics, in particular the developing world, and hopes to make a career in the UN after graduation.
Mark Denis LeBeau
Writer
Mark is a fourth-year Political Science student. Having lived in the U.S., Canada and Poland, he has a deep interest in the politics and government of all three countries. He hails from Philadelphia, Pennsylvania despite considering Montréal home now. Mark hopes to pursue a legal career after graduating from McGill.
Helena Bianca Martin
Writer
Helena Martin is a U1 Arts student majoring in Political Science and minoring in 2 languages. This is her second year writing for MIR. She was born in the Philippines and has lived in Singapore and Ontario. Her constant moving has given her a lot of cultural insight and experience dealing with different norms and traditions. With her writing, she aims to shed light on important immigration, diplomatic affairs, and government issues. In the future, she aims to become a diplomat in order to deal with international affairs that impact the constantly globalising world.
Anthony De Luca-Baratta
Writer
Raphaëlle Tseng
Writer
Raphaëlle is a first-year student in Physics and Computer Science. Her international upbringing in Malaysia has nurtured an interest in global politics and issues.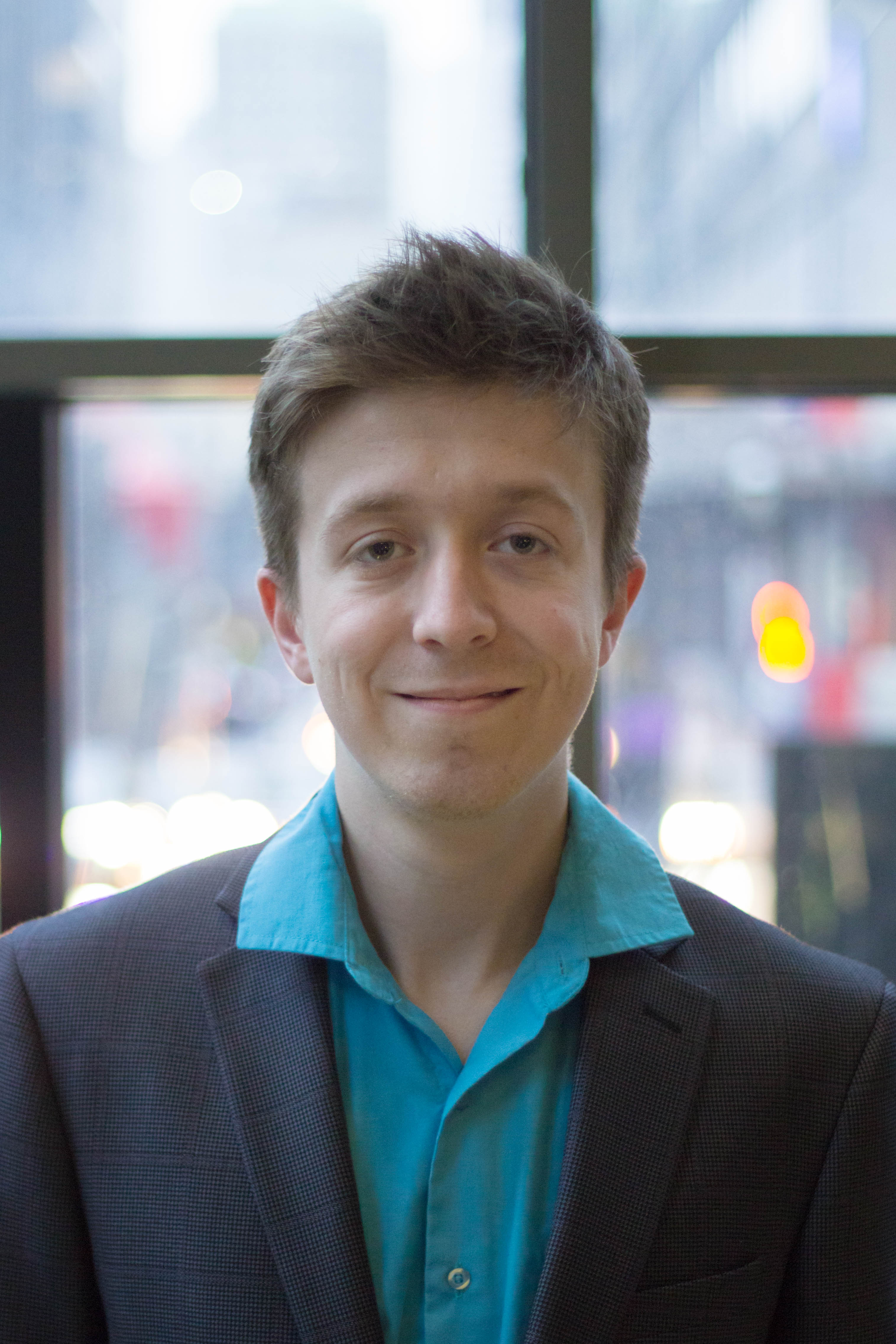 John Weston
Writer
Hailing from Nova Scotia, John is a student in international relations and comparative politics. His main interests are current events and security issues, but he has a wide range of other interests, as well.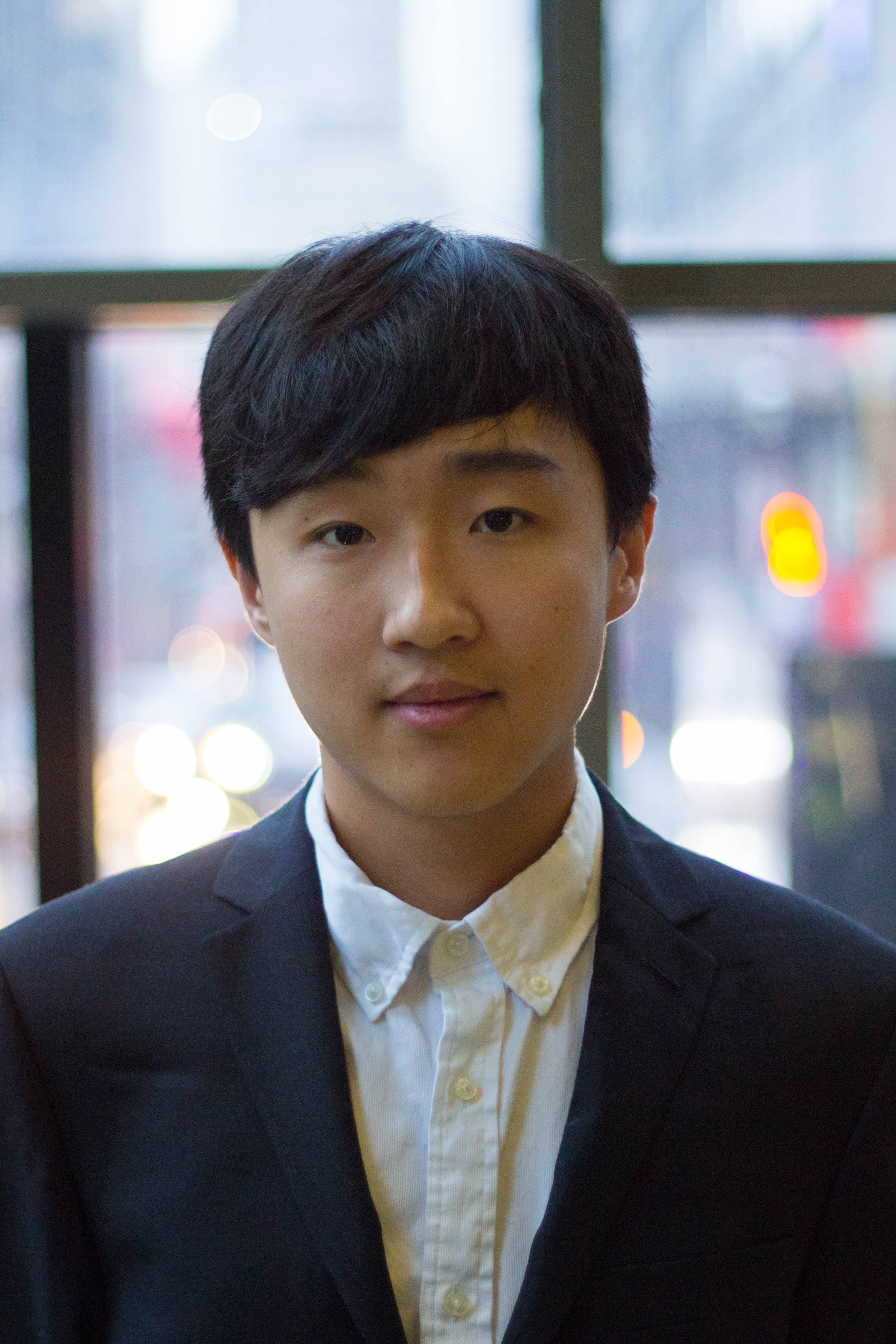 Andy Lee
Writer
Political Science and Economics student interested in the changing political climate of Asia, with specific attention to how an emergent China will affect the global political system.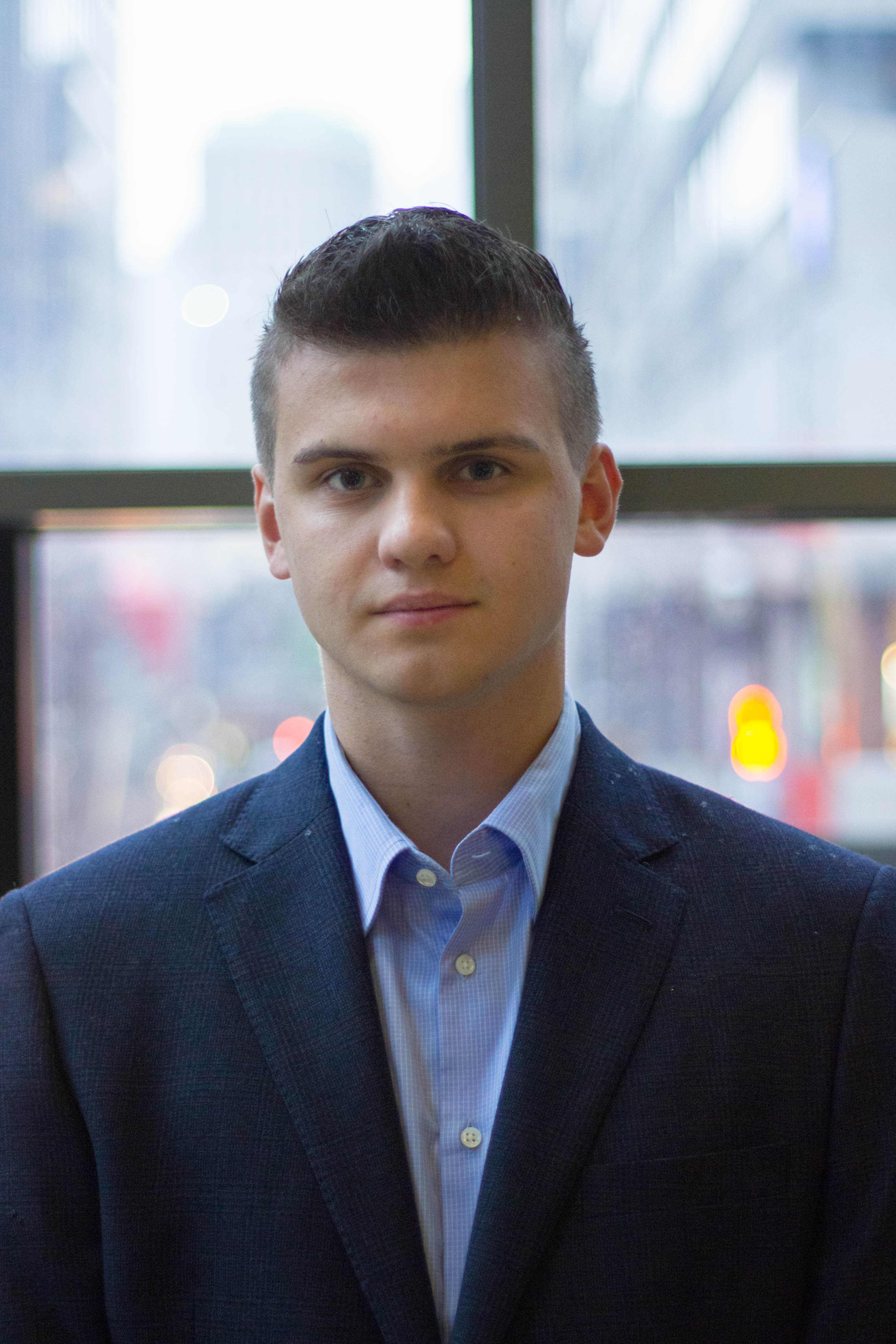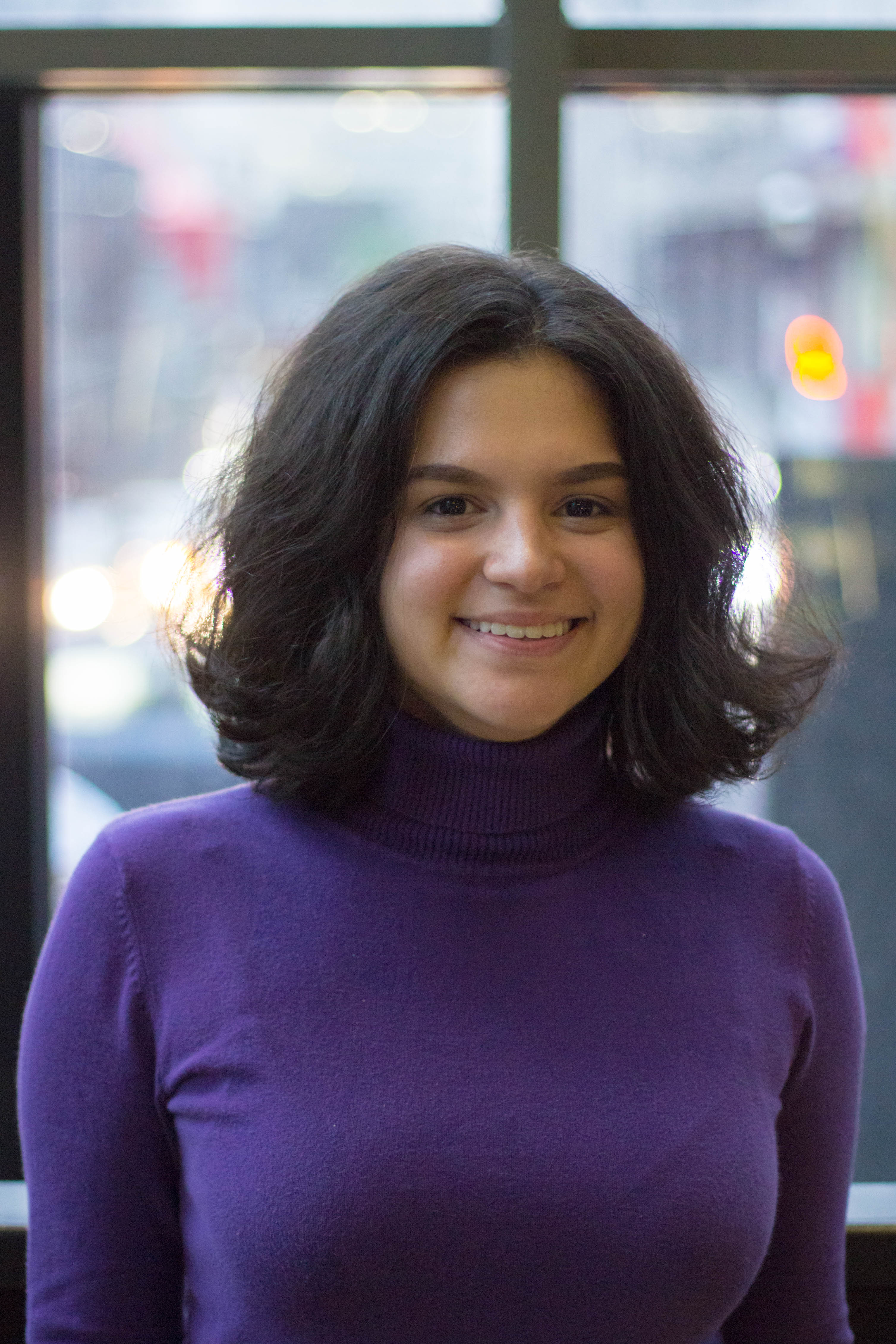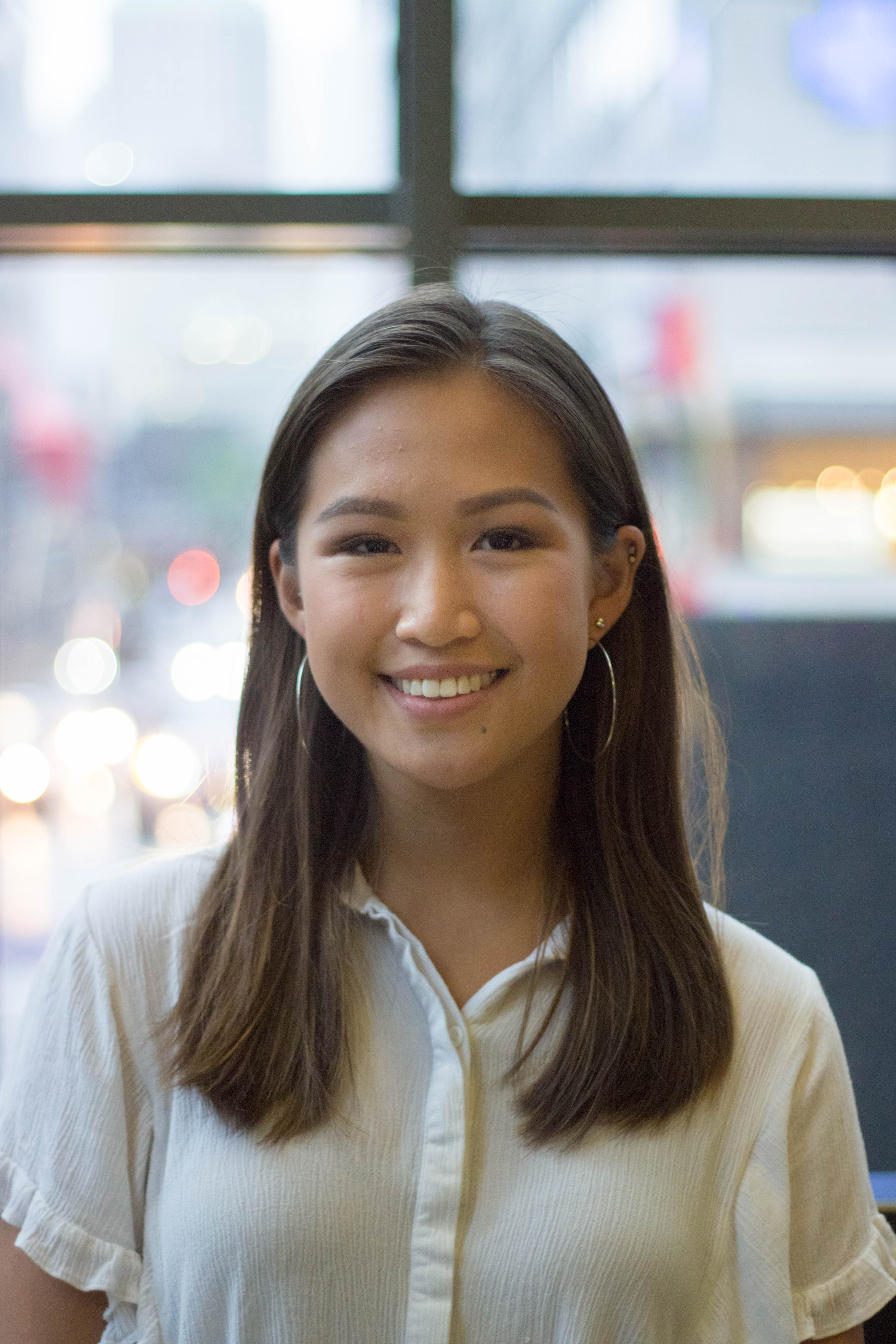 Jacklyn Chan
Writer
Jacklyn is in her final year in Joint Honours Philosophy and Political Science. She has a keen interest in (and loves to read about) global policy and current affairs, especially in the European and Asian-Pacific regions. She is also interested in emerging technology and sustainability.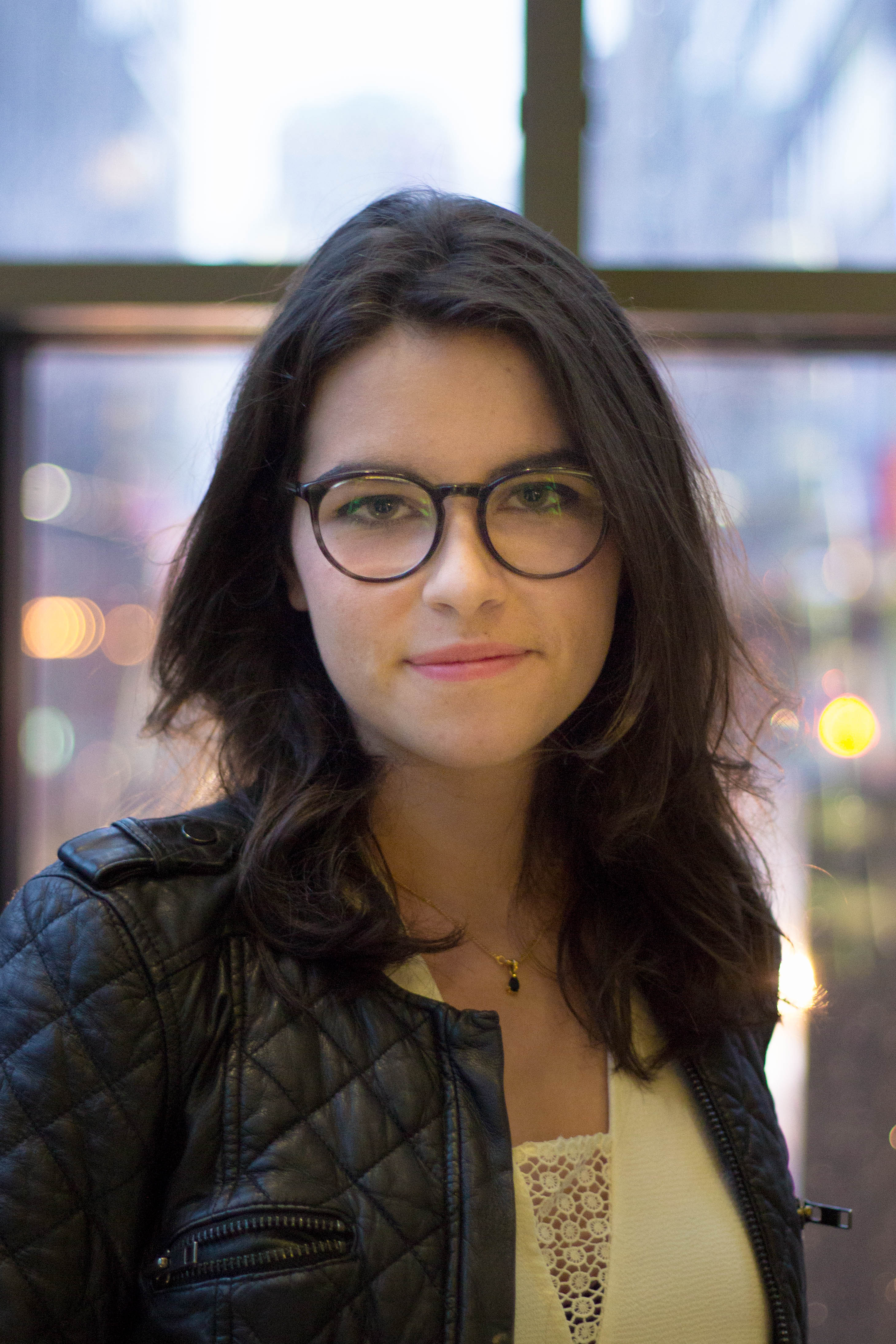 Camille Labat
Writer
Camille is a fourth-year political science student at McGill. With personal experiences in Luxembourg and Switzerland, she developed strong interests in European politics, history and diplomatic relations. After graduating from McGill, she looks forward to studying diplomacy at the graduate level.
Zachary Nanji
Writer
Zachary is a first-year student from London, England studying International Development with a minor in Management. His interests include European politics, international trade and economics, and technology.
Etienne Lee
Writer
Etienne is currently in his second year majoring in History and Philosophy with a minor in Political Science. He have a keen interest in Ghana's democracy, the contentious political relationship between China and Hong Kong, French political history and the works of Derrida, mainly his Of Grammatology.