Israel and Austria: An Unlikely Bond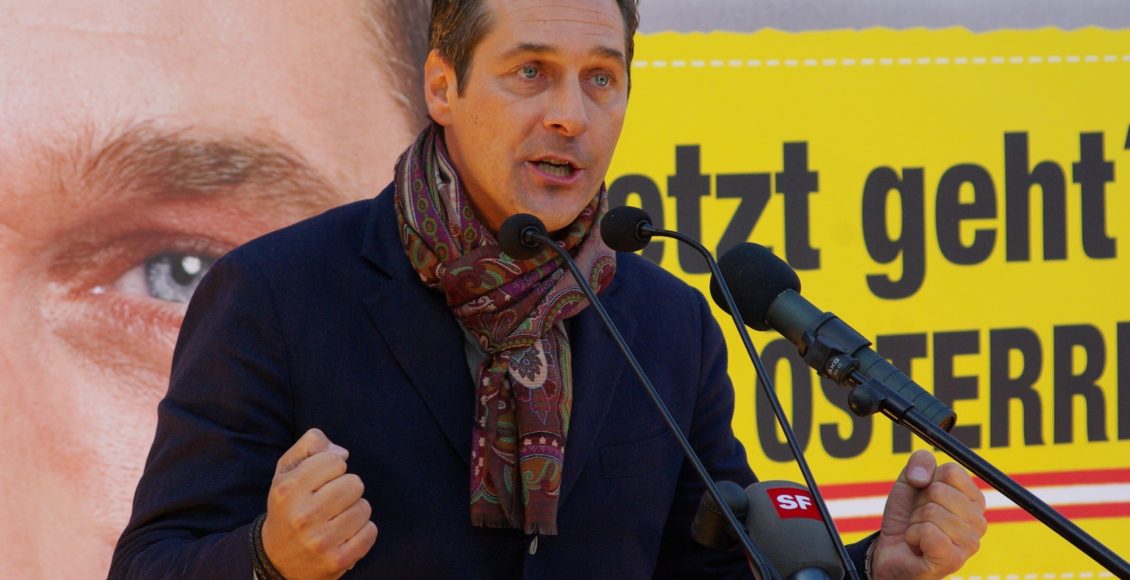 FPO leader Heinz-Christian Strache in a campaign rally, 2008
In light of the Kristallnacht's 80th anniversary, Austria's Chancellor, Sebastian Kurz, announced his intention to hold an international conference in Vienna centred around fighting "anti-Semitism and anti-Zionism". The initiative was greatly applauded by Israel's Prime Minister Benjamin Netanyahu, who promptly arranged a state visit to Austria to take part in the conference. Yet there was something unique about this planned visit. It was due to take place against the backdrop of an official Israeli boycott of Mr. Kurz coalition partners, the Austrian Freedom Party. Ultimately, Mr. Netanyahu could not make it – his Defence Minister's resignation the week before the scheduled visit forced him to tend to domestic matters. Yet the episode seems to signal a new dawn in Israel-Austria relations. Fresh wind is blowing between Jerusalem and Vienna, and it appears as though rapprochement is on both leaders' agenda.
Israel's boycott of the FPO began in October 2017, when Mr. Kurz's centre-right Austrian People's Party formed a government with the far-right Freedom Party led by Heinz-Christian Strache. As part of the coalitionary agreement between the two parties, Mr. Strache became the state's Vice Chancellor, with the FPO also holding the Interior, Foreign and Defence portfolios. Unlike many contemporary far-right parties, many of which have formed only in recent years, the Freedom Party has deep roots in Austrian politics. The party was founded by Anton Reinthaller, a former Nazi functionary in 1956. Reinthaller held a post in the Reichstag following the annexation of Austria and subsequently served a jail sentence under American occupation forces. In 1958, Reinthaller passed away and was replaced with Fredreich Peter, also a former member of the National Socialist Party and an SS Obersturmbannfuhrer. Yet the most renowned of FPO leaders was undoubtedly Jorg Heider. Unlike his predecessors, Heider was born after the Second World War. His relatively clean past endowed him with greater freedom to dance around the limits of acceptable far right-rhetoric, most notoriously, saying that the Third Reich at least had "a proper job policy".
Heider developed the hallmarks of the FPO's current style; a fierce anti-refugee and anti-"elite" rhetoric. Yet his career was cut short when he passed away in a tragic car accident in 2008. His replacement, Heinz-Christian Strache, sought to moderate the party's stances and gravitate it towards the political mainstream. Indeed, while FPO posters previously screamed "Daham Statt Islam" ("Home not Islam"), in the 2017 campaign, the main message was "Fairness" – an elastic term encompassing anything from lower taxes to opposition to "Islamization". Yet, the semblance of moderation in the FPO should be taken with a grain of salt. Strache himself has been photographed more than once participating in paramilitary exercises with banned far-right groups, and, on one occasion, was arrested by police in Germany for marching with Neo-Nazis.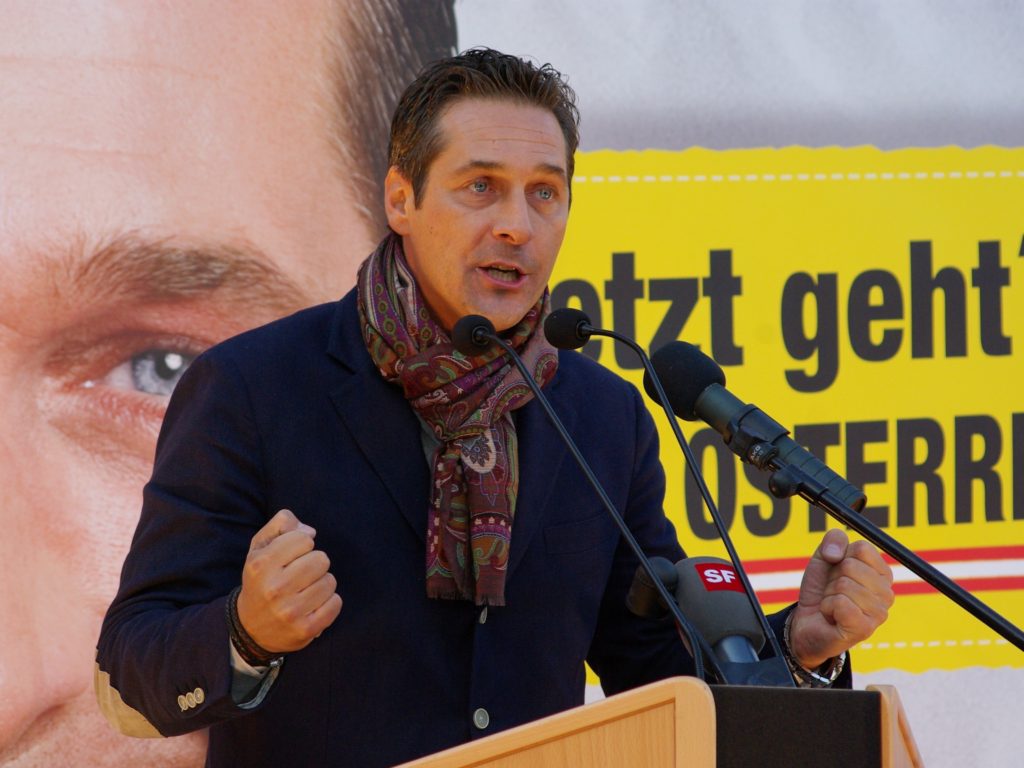 Heinz Christian Strache in a FPO campaign rally, 2008
In reaction to Kurz's decision to form a government coalition with the FPO, Israel's Foreign Ministry issued a memo to its employees requesting that they only meet with Austrian civil servants and refrain from conducting meetings on the ministerial level with the newly elected Foreign Affairs Minister, Karin Kneissel. This was largely in line with Israel's historical record of boycotting the FPO and other Neo-Nazi elements within the Austrian government. In 2000, Israel recalled its ambassador from Austria and lowered the level of bilateral relations between the two states following then Chancellor Wolfgang Chisel's decision to form a coalition with the FPO, at the time chaired by Jorg Heider. Only three years later, after Heider had left the government, did Israel upgrade diplomatic relations.
Yet Mr. Kurz appears resolute not to follow a similar path. In the past month he has embarked on an impressive campaign aimed at dispelling any doubts Austria's Jewish Community may have had about his intentions. On November 9th, he announced that the Austrian government would fund the creation of a memorial for the sixty six thousand Austrian victims of the Holocaust. In an interview with the Jewish Chronicle the same month, he also expressed support for altering Austria's nationality law, allowing the children and grandchildren of those victims to reacquire Austrian citizenship. When the interviewer asked him about the responsibility of the Austrian people for the Kristallnacht, he resolutely declared that, "Austria has looked away far too long and fulfilled its historical responsibility too late".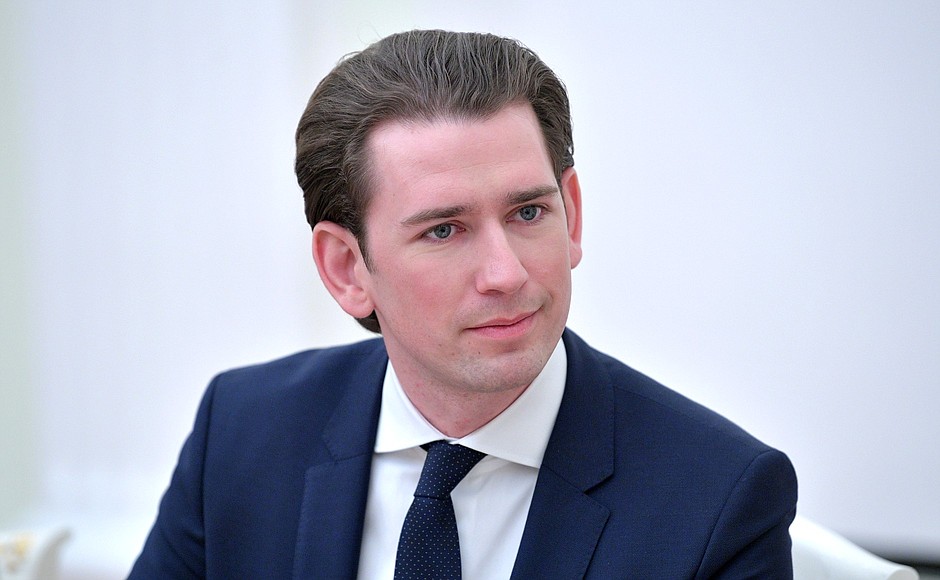 Austrian Chancellor Sebastian Kurz
Kurz has also made indirect overtures towards Israel. On his way back from an official visit in Denmark, Israel's President Reuven Rivlin stopped for a brief meeting in Vienna's airport with his Austrian counterpart, Alexander Van de Bellen. The official communiqué following the meeting stated that the two discussed relations between the two countries, with Mr. Rivlin praising Van der Bellen for his hard work at improving relations with Austria's Jewish population. A few days after the meeting, however, Israeli daily newspaper Haaretz reported that in the same meeting, Mr. Van Der Bellen had also asked Mr. Rivlin to reconsider Israel's boycott of the FPO. In response, Mr. Rivlin strongly objected to any normalization of relations with the party, citing its anti-Semitic roots and current accusations against it by leading Jewish figures in Austria. Yet notwithstanding Mr. Rivlin's firm rebuke, Israel's foreign ministry appears to be dancing to a different tune.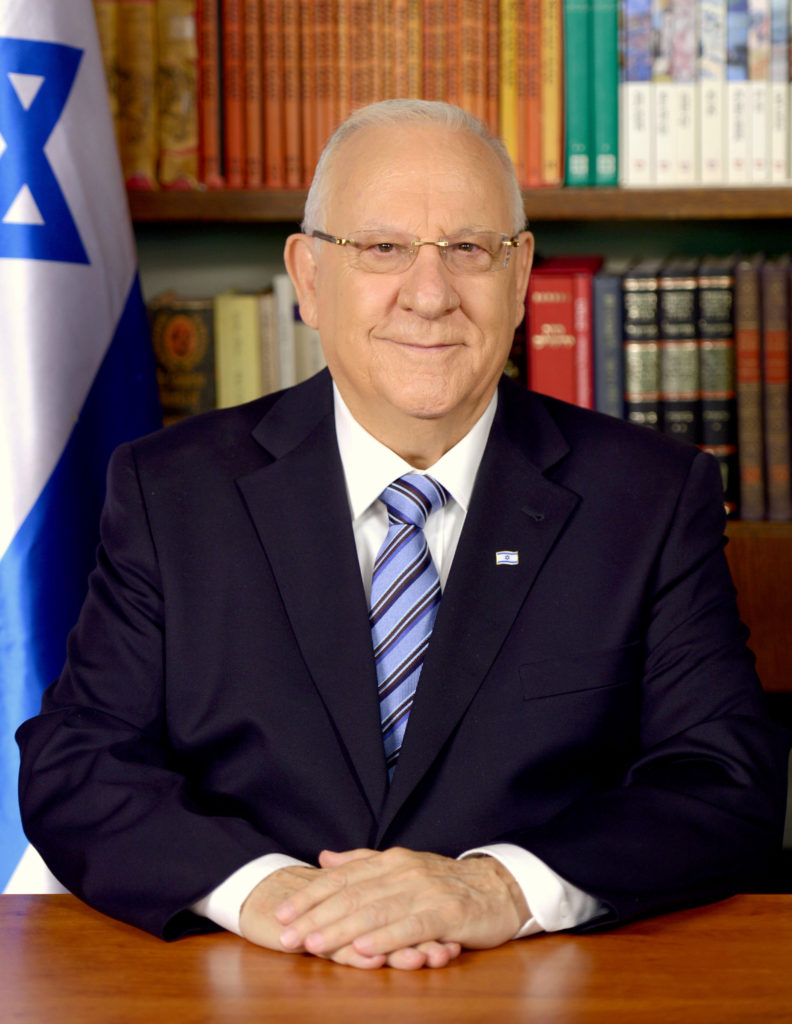 President of Israel, Reuven Rivlin
Despite the boycott, Israel's relationship with Austria has reached new heights under Mr. Kurz's chancellorship. Since his inauguration, Mr. Kurz has already visited Israel three times. In his last visit, he made a firm promise to Mr. Netanyahu to advocate for Israel in Europe. "We Austrians know that in light of our own history, we have a special responsibility towards Israel and the Jewish people" Kurz said, adding that "our responsibility does not end at our borders". In response, the Prime Minister's office issued a statement expressing Mr. Netanyahu's "appreciation for a series of decisions and steps taken by the Austrian government under Chancellor Kurz in recent months".
In fact, Mr. Kurz's election, which took place barely a week before Mr. Netanyahu's 68th birthday, was the best gift he could have asked for. In recent years, Mr. Netanyahu has managed to find a common language with Europe's nationalist and illiberal leaders, even at the expense of overlooking their anti-Semitic past. In mid-July 2017, Netanyahu was the guest of honour of the Visegrád Group (V4), a group composed of the flag bearers of European ultra-nationalism: Hungary, Poland, Slovakia and Czech Republic. In the meeting, Netanyahu asked his counterparts for help in facing the European Union. "I propose that you transmit a message to your counterparts in Europe", he reportedly said. "Don't undermine the only country in the region that looks after Europe's interests. Stop attacking Israel. Europe undermines its own security when it undermines Israel". Despite not being a member state, Netanyahu even suggested that the group hold its next meeting in Israel.
Fostering close ties with these states allows Netanyahu to exploit existing internal dissent within the EU to promote Israeli interests and erode European consensus with respect to the Palestinian and Iranian issues. Netanyahu's efforts seem to already be bearing fruit. According to the director of the European Middle East Project (EuMEP), following the movement of the U.S. embassy to Jerusalem, Czech and Hungarian pressure prevented the European Union from issuing a joint statement condemning the move. In fact, representatives of these states, along with Austria's, took part in a reception organized by the Israeli Foreign Ministry during the U.S. embassy's opening ceremony. The potential of adding a Western European state to this growing alliance of overtly pro-Israeli European states, is therefore of great strategic importance to Netanyahu.
Concurrently, Kurz correctly estimates that a rapprochement with Israel is imperative to boosting his own legitimacy in Europe. The decision to ally himself with the FPO has cast a shadow over his own commitment to recognizing Austria's troubling past, a shadow he must remove if he wishes to credibly project himself as a conservative reformer within the Union. This becomes ever more pressing in light of Kurz's attempts to exert his influence outside the borders of his native Austria. In Germany, he has already intervened in the ongoing power struggle between Angela Merkel's Christian Democratic Union (CDU) and the Christian Social Union (CSU). Naturally, he is more inclined to support the CSU, which he hopes to use along with Italy's Lega Nord to form an "axis of the willing" between Italy, Austria and Germany to combat illegal immigration.
Mr. Netanyahu may not be the most popular of Élysée guests, yet his seal of approval would discredit any argument Europe's liberal leaders could level against Mr. Kurz's commitment to the Jewish people, and more broadly, to the sincerity with which he denounces Austria's National Socialist past. At the same time, Mr. Netanyahu stands ready to embrace with open arms any European leader willing to express support for Israel and adopt a tough stance on Iran. It appears as though this unusual convergence of interests may serve to further cement the burgeoning alliance between Israel and Europe's far-right and, in the future, may prove itself a formidable obstacle to a unified European stance on Middle Eastern policy.
Edited by Steven Polyakov