The PAHO Committee Discusses Resolutions on Sexual Rights and Maternal Health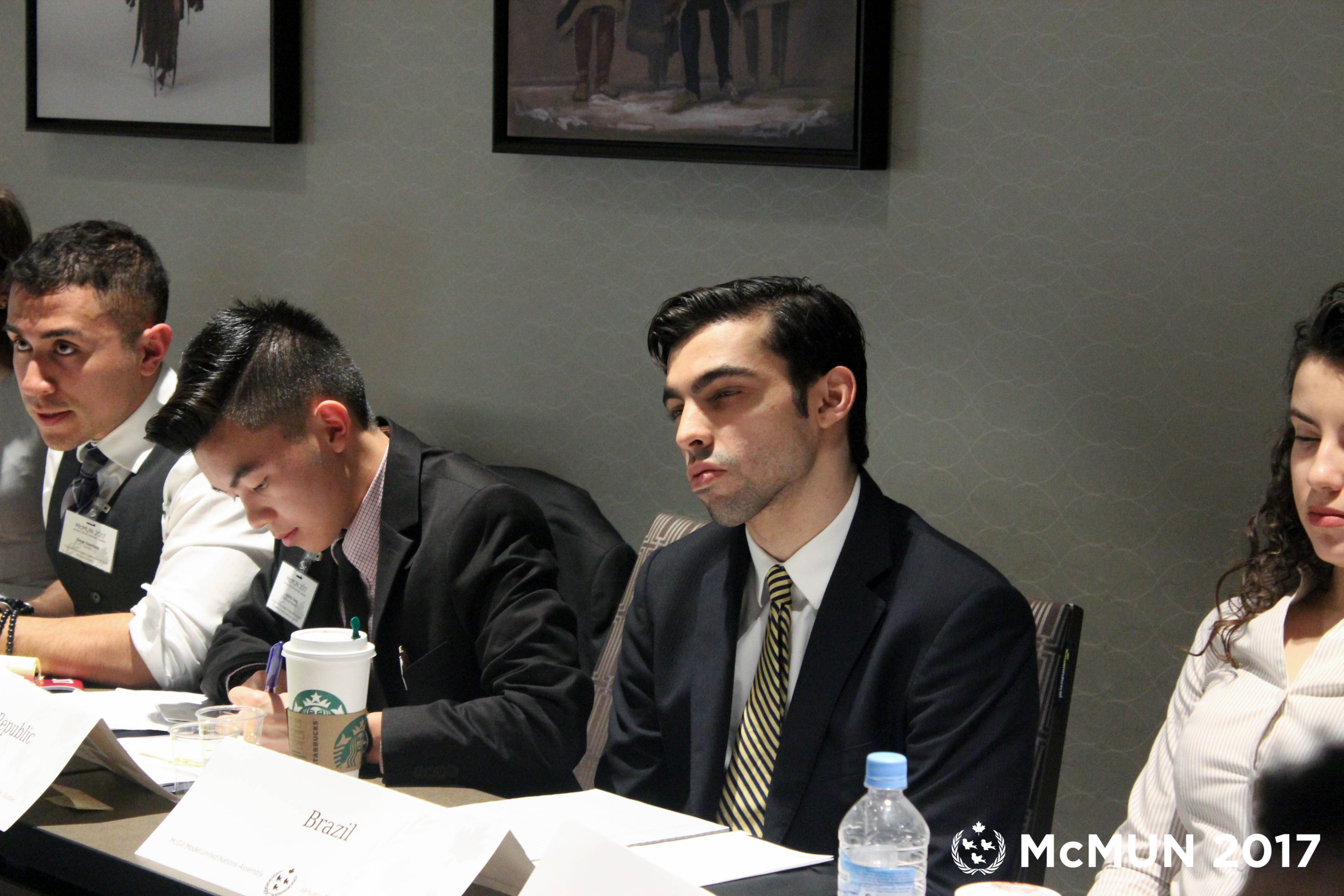 The Pan American Health Organization (PAHO) has been working to protect and improve the health of the inhabitants of the Americas for more than 100 years. Despite the economic, political, and social differences between the 27 member states, they kicked off their third day of conference seeking to reach a consensus on the topic of sexual rights and maternal health, taking into account the specific challenges confronted by their indigenous populations.
So far, two working papers were circulating the room. We spoke to some of the sponsors to get a look into the solutions they had come up with. On one hand, we had the "Her Equity Reform" paper, also known as the "I'm with Her" or "One for One" paper, presented by the delegate from Guyana, Oksana Ryjouk. This paper specifically focuses on legal governance — in terms of understanding that in Latino countries many people still perpetuate machismo and harmful patriarchal values — and trying to circumvent those types of notions to promote more choice and more education in different subjects. Their goal is to "promote more legal guilds for women, promote legal protection after abortion, and promote actual governance for women by requiring an emergency referendum vote to legalize abortions in all PAHO member states by 2020," explains Oksana. "This is a recommendation; we can't force it. But we need Latino countries to evaluate how they go about their healthcare systems." This paper is sponsored by Guyana, Venezuela, Nicaragua, Uruguay and the Dominican Republic.
On the other hand, we have the "Triple T" paper — the "Training, Trust, and Teaching" paper — presented by the delegates from Chile and Guatemala, Laura Galvez and Katherine Lacroix. "We want to be sure we won't trespass the sovereignty of any country. The women are our priority, but we have to make sure that the measures we want to take are cost-effective and possible." This paper takes into account the natural remedies available to indigenous populations in many Latin America countries that can be provided to women in order to decrease the risk of complications during and after pregnancy. This would be part of an intercultural program with indigenous communities that establishes two-way communication so as to not impose PAHO's beliefs, while also providing the chance to educate and learn from those populations.
"Our working paper encompasses all values of Latin America, which is predominantly Catholic, but in opposition to the other working paper, we do not believe that those values should be shunned, but embraced — so that we can bring about change alongside them. A referendum vote in 2020 — in less than 3 years — will not be successful in regards to abortion. Laws may change, but morals do not. Legal abortion may come, but not right not, not with the current mindset of the people, and we must respect this." This paper is sponsored by Chile, Guatemala, Peru, and Canada.
Esli Chan, the Chair of this committee, remarks that the delegates in her committee are working together well. She says they are diplomatic with one another and conscious of the cultural and traditional nuances of each country. "I think they have definitely surpassed [my expectations]: they have brought up a lot of topics that I hadn't even considered to an extent, and they've also been very holistic in their approaches. It has really added to their overall performance." Esli wishes that the delegates are able to bring back to their communities the knowledge they've gained throughout this weekend, so that they can educate their families about maternal health.