À la Mode: Paris Fashion Week 2023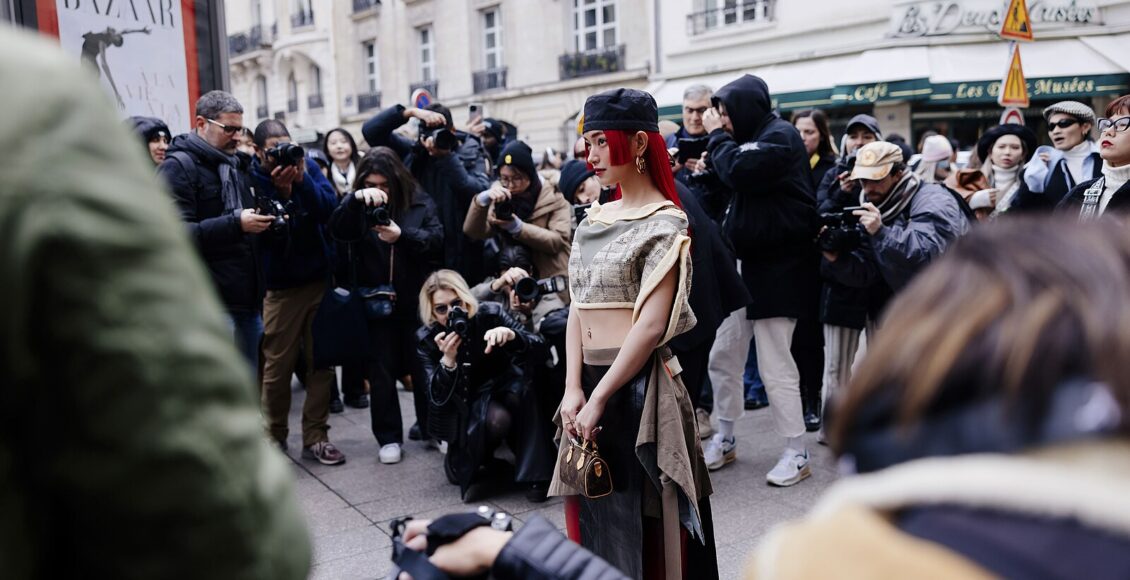 It's officially fall, marking the start of the spring/summer 2024 fashion season. Paris Fashion Week, from September 25 to October 3, was nine days of runway shows, parties, and travel. Fashion Week itself is marked by huge amounts of waste, complex sets and fashion, and unrealistic beauty standards (and this year, bed bugs were also unavoidable). The designs showcased are too often produced unethically, with poor working conditions for those manufacturing the garments. The fashion sector is responsible for four per cent of global greenhouse-gas emissions. The "Big Four" fashion weeks, New York, London, Milan, and Paris, are facing mounting pressure to meet social and environmental responsibilities. Can increasing pressure towards sustainable designs trickle down to major brands? And can this season's Fashion Weeks redefine beauty standards?

Environmental impact of Fashion Week
Paris Fashion Week includes over a hundred runway shows and events. The environmental impact is tremendous. Every year, the week brings a huge influx of visitors to the city along with significant carbon emissions and waste. Fashion shows are a colossal undertaking. Brands manufacture collections of sample clothes for each show. In the past, companies like Burberry and H&M have faced scrutiny for destroying unsold merchandise to stop them from being sold "at a discount and devalu[ing] the brand," according to Maria Malone, an expert in fashion business at Manchester Metropolitan University. Overproduction and reliance on non-renewable resources, like oil, fertilizers, and harmful dyes contribute to the amount of fashion that ends up in landfill. Aside from the clothing at the centre of this event, there is lighting and sets built just for a single show. Attendees travel from all over the world, contributing further to greenhouse gas emissions. This year, Haute Couture fashion houses are reckoning with this reality by showcasing sustainable fashion lines.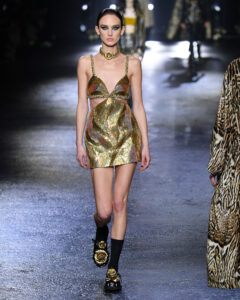 Social Responsibility on the Runway
At Fashion Weeks, brands are increasingly eager to spotlight their environmental and ethical practices. Sustainable fashion can be all-encompassing, calling on the industry to promote innovation, inclusivity, human rights, and environmental justice. Fashion Weeks must also address their role in influencing societal beauty standards and diversity in the industry. In recent years, there has been a push for models representing diverse body shapes and sizes, as well as ethnic backgrounds, age, gender, and abilities. Beyond the focus on materials, there is a need for conversation around labour conditions and fair wages, which disproportionately impacts women in the Global South. On Fashion Revolution's Transparency Index, which ranks brands by their disclosure of information like supply chain traceability, freedom of association, and environmental policies, 96 per cent of brands do not share the number of workers currently paid a living wage. Wage theft, wage disruption, and worker exploitation is rampant in manufacturing hotspots like Bangladesh and Pakistan. Some brands, such as Chloé, have improved transparency by reporting on their supply chains and social responsibility action plans. It is vital that the fashion industry integrate positive social change in its supply chains and all the way to the runway.
Innovation at Paris Fashion Week 2023
This year at Paris Fashion Week, designers pushed the envelope by repurposing materials and spotlighting social issues. Designers showcased innovative recycled and organic materials, such as polyester made from discarded plastic water bottles and the use of fibers from organic cotton and hemp. Notably, Stella McCartney debuted a "plant-based, nature-positive, solutions-focused" sustainable fashion market. The show embraced the use of environmentally responsible materials, up 92 per cent from last season. Designs ranged from crochet minidresses to biodegradable sequin alternatives and vegan-leather handbags made from grapes. Furthermore, the event planning was more sustainable than in past years. The French Haute Couture and Fashion Federation banned single-use plastics, promoted recycling, and used hybrid vehicles only. However, these steps shouldn't be limited to event planning at Fashion Week. The industry should shift to adopt sustainability into their work.
Redefining Beauty at Fashion Week
Brands tout body positivity and size inclusivity, but some are concerned these values are gradually leaving the fashion industry with the return of the Y2K aesthetic, glorifying thinness. Designer Maria Grazia Chiuri called her Dior collection "a rejection of the fashion industrial system which dictates women must conform to an hourglass idea of perfection," as messages like "No-body is yours; No-body is perfect," from artist Elena Bellantoni, flashed behind the models. Still, New York Times style photographer Simbarashe Cha reported the models at Paris Fashion Week this year "were as skinny as I've seen them in more than 10 years," suggesting trends in body positivity have not translated to runway models. Actress and model Pamela Anderson made headlines attending the Vivienne Westwood show embracing a no makeup look. She told Vogue she wanted to "challenge beauty" instead of "chasing our idea of what beauty is in fashion magazines." Fashion is a means of self-expression, but still has a ways to go in reshaping societal norms.

#Dior by Maria Grazia Chiuri; background video messaging by artist Elena Bellantoni #PFW pic.twitter.com/L6Tb9o4NtX

— Vanessa Friedman (@VVFriedman) September 26, 2023
Copenhagen Fashion Week as a Model
Copenhagen Fashion week is leading the way in sustainable fashion. It has potential to serve as a model for the Big Four fashion weeks to boost their sustainability credentials. In 2020, organizers implemented 18 sustainability requirements for designers to meet in order to participate. The framework is based on the United Nations' Sustainable Development Goals and embraces six key areas: strategic direction, design, smart material choices, working conditions, consumer engagement, and show production. The standards include banning fur altogether and insisting at least half of any collection must use alternatives to animal-derived materials. Unsold items from previous seasons' collections must not be destroyed, and instead repurposed, resold, or donated. These steps support the notion of a circular economy, where materials are reused rather than discarded as waste. Brands must also commit to fair working conditions for those producing their clothes. According to Cecilie Throsmark, Chief Executive Officer of Copenhagen Fashion Week, this structure "accelerate[s] change in the industry." Following two years of a pilot program transitioning to these rules, all brands are on track to meet these requirements, a sign of significant progress in just a few years. The organizers plan to add an additional standard each year and modify existing rules as change is made throughout the industry. Copenhagen Fashion Week is making a name for itself, now referred to as the "fifth fashion week" after the Big Four, and represents hope that other fashion weeks will implement similar frameworks.
Can the Fashion Industry Ever Change?
Behind the glamour of fashion week, the fashion and textiles industry has a harsh impact on the environment. Consumers can hold brands accountable to their promises of sustainability and inclusivity, through public pressure and with their purchasing power, but ultimately, innovation has to be led by designers. Moreover, brands must commit to these same promises to ensure that the progress continues. Fashion week can be worth it, but only if it is a driver of change throughout the entire fashion industry. 
Featured image: "Châu Bùi tại Louis Vuitton 2023" by Châu Bùi is licensed under CC-BY-SA-4.0.
Edited by Zoe Lister.