Africa's Fintech Revolution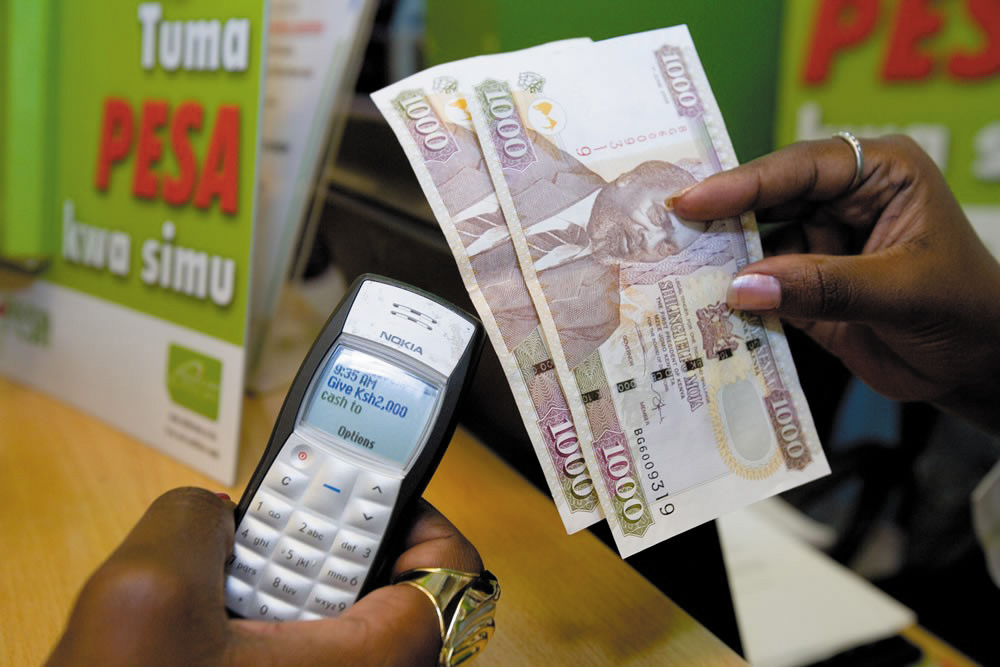 Technological hubs and startup revolutions are rarely discussed in the context of development. In Africa, however, the two seem to go hand in hand. Since the beginning of the 21st century, the continent has observed an impressive growth in technological hubs and nurtured a new generation of entrepreneurs. This has sparked a proliferation of hubs and startup accelerators across almost every country in Africa, gaining particular traction in South Africa, Kenya, Nigeria, Egypt, and Morocco.
It is perhaps easier to grasp the magnitude of this movement with a couple figures from Africa's leading network of technological hubs, AfriLab. When AfriLab was founded in 2011, it was home to five technology incubators. Five years later, the number of active incubators on the continent has grown to 314.
The potential of Africa's growing tech scene has garnered global interest from international agencies and the big heads of the tech revolution, such as Mark Zuckerberg, who paid visits to both Nigeria and Kenya. Research and literature soon followed, analyzing the emergence of Africa's technological hubs and noting what has made its growth so captivating and so sudden.
Social and economic analysts have concluded that this surge is linked to improvements in infrastructure. Today, undersea fiber optic cables and better inland connectivity have contributed to dramatically spreading internet accessibility across both urban and rural agglomerations. Although this seems pretty straightforward, what is more unknown is just how much smartphones have gained a presence since these improvements. There are in fact now more Africans who own a cellphone than have a bank account.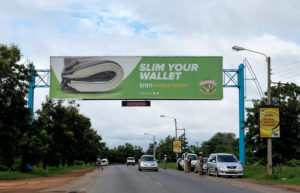 However, what makes Africa's technological rise so unique is its ties to development. African entrepreneurs understand that innovation is an important component of economic development, especially for emerging economies. The rise of their ideas and subsequent companies is meant to cater specifically to their countries' pressing needs. As opposed to competing with the global market and the economies of developed countries, African entrepreneurs are encouraged to address challenges within their own borders.
Following this sentiment, financial technology rose as the big star of Africa's entrepreneurial development. Financial technology, commonly referred to as fintech, is the most recent development in the financial industry. It merges both finance and technology to create new business models which run on information technology. The fintech industry primarily foresees developments in customer interactions, payments, funding, and insurance.
Even though the fintech phenomenon is widespread across major high-tech hubs in developed countries, its most groundbreaking benefits are actually occurring in developing countries. African fintech entrepreneurs have noted continuously high levels of investment in the industry since 2015. Accordingly, the number of active fintech startups on the continent has doubled since then, experiencing an immense flow of both capital and talent.
In 2007, the first mobile payment program, M-Pesa, was created in Kenya. It is an application which works on all types of phones and provides simple services ranging from phone-based money transfers to microfinancing. Created by Kenya's two largest phone operators, Safaricom and Vodacom, it has meant that now 85% of Kenyan adults use mobile payments to pay their bills and conduct other financial transactions.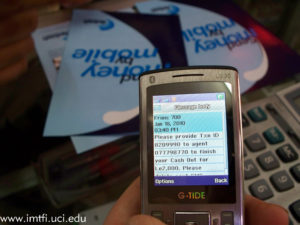 However, what is attracting investors into this space and leading to the rise of Africa's financial technology industry are its ties to local development. As mentioned above, African entrepreneurs have understood that national and local challenges are their driving force. This is no different in the financial technology industry.
Fintech startups have seen such a success in part because they create products and services that address many of the gaps which currently existing in their banking system. This makes the African fintech industry particularly remarkable for several reasons. It stands completely apart from fintech startups in more advanced economies, who primarily aim to disrupt the traditional banking industry by bettering access to financial services. African financial technology entrepreneurs, instead, aren't trying to disrupt an existing infrastructure; they're creating a new one. This is simply due to the fact that across most of the continent, there is either no formal banking infrastructure in rural areas or difficulty accessing financial services in urban areas. This is very different from developed economies, where banking institutions retain a broad presence in society.
With only 34% of adults possessing a bank account and an increasing usage of cell phones in Sub-Saharan Africa, fintech has simply responded to an opportunity and grown within its own social and economic context. Now, in more than fifteen African markets, there are more mobile money accounts, such as M-Pesa, than bank accounts.
Evidently, given the size of the market that has been underserved or even unserved, this represents a huge window of opportunity for tech investors. More importantly, fintech innovation has now also become an important component of economic development in Africa. It has created a new infrastructure essential to the growth of local businesses while providing greater inclusion of millions of people into the national economy.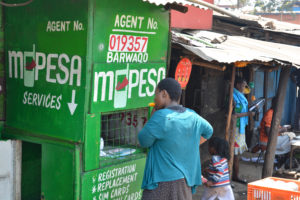 In a CBS documentary titled the Future of Money, Mary Tonkei, a Kenyan dairy farmer, explains how she runs her whole business through her phone: selling her milk, paying her workers, and receiving loans for her cows all using M-Pesa. Customers can then load cash onto and withdraw money from their phones, whether this be a smartphone or a more basic mobile phone, using Safaricom's or Vodacom's agents which are conveniently located at corner shops around Kenya.
With investment pouring into financial technology and a rise of mobile banks, better services are offered at lower costs and are largely more accessible and comprehensible than traditional banks. Mobile payments are also said to reduce theft and security issues, especially with regards to the transfer of large sums of money.
Financial technology entrepreneurs are now looking to scale up by partnering with banks. By building a new infrastructure of their own, fintech startups are providing government and central banks a framework for creating national digital payments and the data to do so. Banks in Africa have now come to understand that innovation is core to their success and that restructuring lies in the development of financial technology. Consequently, while some are creating innovation hubs, others are betting on startup partnerships.
Africa's growing infrastructure, paired with fewer transition costs and its frail banking structure, has essentially created an ideal environment for mobile payment applications to thrive and spread much faster than in countries with strong banking cultures. What will be interesting to see now is what developed economies will learn from this development in Africa. Bill and Melinda Gates approached this particular issue in 2015, suggesting that "because there is strong demand for banking among the poor, and because the poor can, in fact, be a profitable customer base, entrepreneurs in developing countries are doing exciting work—some of which will 'trickle up' to developed countries over time." It will be interesting to see if this theory holds up and, if so, how it would transform our current institutions: will we move towards digitalized banking or are we actually more likely to retain our current banking structures?