Alberta's COVID-19 Crisis: Politics in Public Health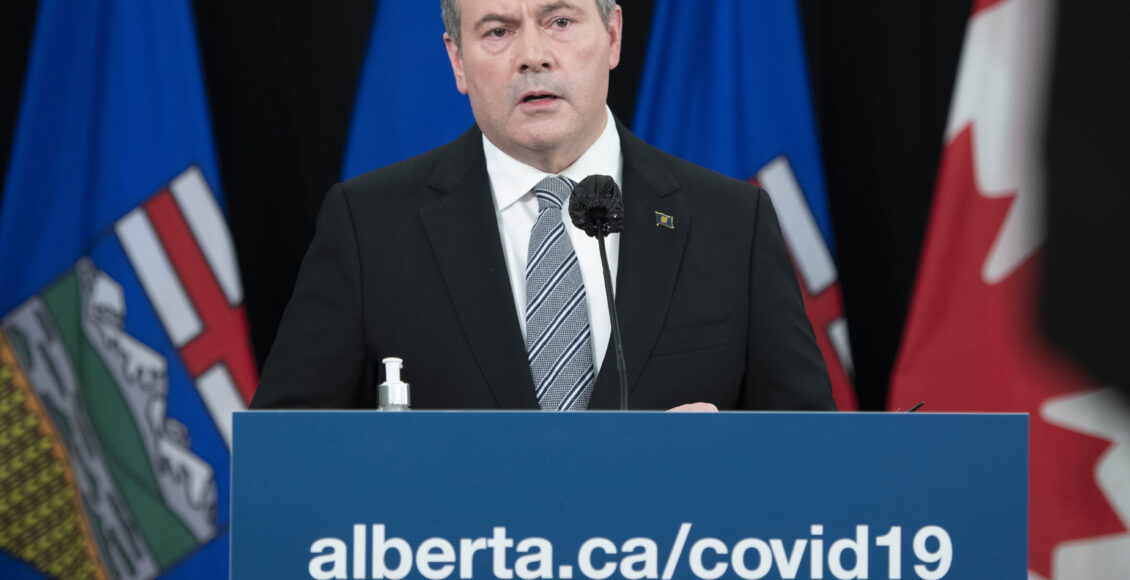 Alberta, a province of only 4.4 million, leads the country in both highest total active cases of COVID-19 and cases per capita. As of Friday, December 4, Alberta has 18,243 active cases, compared to 14,997 in Ontario and 13,197 in Quebec, provinces with triple Alberta's population. Alberta declared a State of Public Health Emergency effective November 24, which was quickly followed by the City of Calgary's declaration of a Local State of Emergency the following day. In a news conference held on December 4, Chief Medical Officer of Health (CMOH) Dr. Deena Hinshaw revealed that the province had reached a test positivity rate (the number of people testing positive relative to the total amount of tests done) of 10.5 per cent, which she called a "grim milestone." For reference, the World Health Organization recommends that the test positivity rate be below five per cent for two weeks before governments consider reopening. Such a high positivity rate is indicative of both high community transmission and not enough testing, and Johns Hopkins University's Bloomberg School of Public Health recommends that restrictions should be implemented in conjunction with increased testing.
I am writing this article from Calgary, Alberta. It has been awful to watch this virus circulate around the province at such an astonishing rate, and I am reminded that it is difficult to comprehend exponential growth. Alberta had managed to curb the rapidly increasing case numbers relatively well at the beginning of the pandemic in March and April, followed by a lull in cases during the summer, reflecting a trend consistent across most of the country. As I write this, I think about how I used to be concerned about going into grocery stores when the province was recording roughly 100 cases a day. Now, I'm concerned about the slight relief I feel when I see a daily case number report that is below 1,600. 
Healthcare professionals and public health experts have advocated for a full-scale "circuit-breaker" lockdown to ease the overwhelming pressure on the healthcare system in Alberta. The third and latest letter, signed by hundreds of Albertan doctors and addressed to Premier Jason Kenney, Health Minister Tyler Shandro, and Dr. Hinshaw, writes that, The pandemic has begun a slow collapse of our health-care system and time is running out to reverse it," reminding Albertans that healthcare workers are a finite resource and they cannot provide adequate care under such strenuous conditions. For example, in the third week of November, 13 out of 18 ICU beds at the Peter Lougheed Hospital in Calgary were occupied by COVID-19 patients, and many of them had been admitted on the same day.
In light of the intense stress on the healthcare system, Albertan healthcare workers and those adjacent have vocally criticized the lack of harsh restrictions imposed compared to those instituted in other provinces such as Ontario and Quebec. For instance, Alberta has refused to shut down indoor dining, allowing restaurants to stay open only if they seat families together. Restrictions targeted indoor gatherings, on the insistence that transmission was mostly traceable to gatherings as opposed to low-risk indoor dining; despite a report on November 14 stating that 65 per cent of active cases had an unknown source of transmission.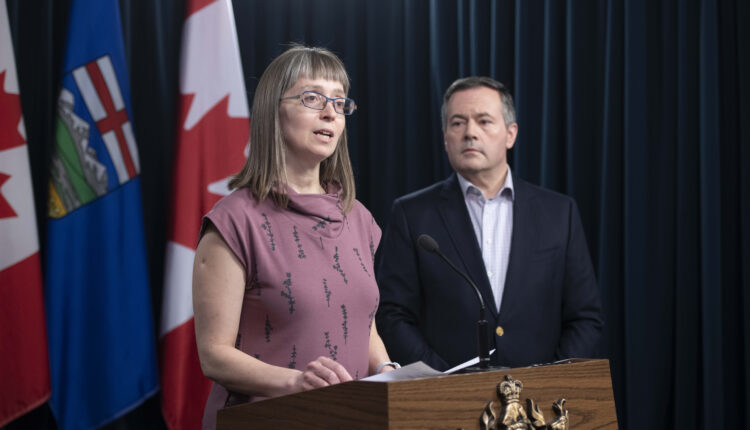 Kenney, leader of the United Conservative Party (UCP), has been at the centre of these criticisms. The premier seems to be unable to satisfy everyone — as the nature of politics and policy-making goes, all of his decisions will be criticized by someone, no matter what. On one hand, there is the camp of those calling for stricter restrictions, such as the "circuit breaker" lockdown recommended by healthcare professionals in the province. Kenney has responded to those calls by lauding individual rights and liberties, citing that such a move would be an "unprecedented violation of fundamental constitutionally protected rights and freedoms," and a "last and final resort." 
A rise in anti-mask and lockdown protests in Calgary has prompted Kenney to quickly change his rhetoric in light of ever-increasing daily record case numbers. On December 1, he encouraged those attending "large-scale protests" to wear masks, with a polite disclaimer that he prefers they do not engage in the protests. These statements followed the declaration of a public health emergency and a promise to enforce rules that include a ban on outdoor gatherings over 10 people. For the first time in his December 4 media appearance, Kenney took a hard stance against COVID-19 disbelievers, saying, "Go ahead, call me a dictator but send me emails; organize online petitions or a safe protest that's socially distanced." He went on to cite the experiences of those who have been hospitalized in the ICU or lost loved ones to the disease as testaments to the existence of the virus. 
Kenney has reached an all-time low approval rating in Alberta's polling. According to the Angus Reid Institute's Premiers' Performance Survey, Kenney's approval rating has fallen 21 per cent from June 2019 to November 2020.
I'm afraid that as my respect for Dr. Hinshaw has completely bottomed out, I'm into full on scorn territory now. I'm really tired of her "concern," and wonder about the ethics of a doctor with the power to do something, who chooses to place her colleagues in such a dire situation.

— Norwegian with comorbidities Blue (@_Norwegian_Blue) December 4, 2020 
Kenney's UCP cabinet was recently hit with a large controversy involving leaked recordings from a series of 20 private meetings held to address the COVID-19 response over the course of the pandemic, indicating a tense and politicized environment. CBC writes that the leaks tell a tale of how Jason Kenney, Tyler Shandro, and other cabinet ministers "often micromanaged the actions of already overwhelmed civil servants [and] sometimes overruled their expert advice." Ubaka Ogbogu, an associate professor of law at the University of Alberta who specializes in public health law and policy and is a critic of the UCP government, told CBC, "The story tells me that the [CMOH] doesn't have control of the pandemic response [and] tells me that decisions are being made by persons who shouldn't be making decisions." 
In response to her perceived lack of authority in crafting COVID-19 policy, Dr. Hinshaw has repeatedly insisted that her role is to advise, provide recommendations, and act on decisions made by the cabinet. Section 14.1.a of the Public Health Act of Alberta states that the role of the CMOH is to "monitor the health of Albertans and make recommendations to the Minister and the Board on measures to protect and promote the health of the public and prevent disease and injury." The Public Health Act does not outline any executive power to override the decisions of the Minister of Health, however, compared to other provinces in Canada, the Alberta CMOH has a greater ability to direct local and regional medical officers of health. 
Kenney has announced that a vaccine would not be available to the general, non-vulnerable population of Alberta until the summer of 2021. Although there is now a light at the end of the tunnel, by all measures, the province and many other parts of Canada surely have an arduous winter ahead of them.
The feature image, "Dec 8, 2020 COVID-19 update – New mandatory provincewide measures to protect lives 33811" by Alberta Newsroom is licensed under CC BY-NC-ND 2.0.
Edited by Nina Russell