An Interview with Flux Editor Madeleine Northfield
Find out what it's like to be an editor at Flux!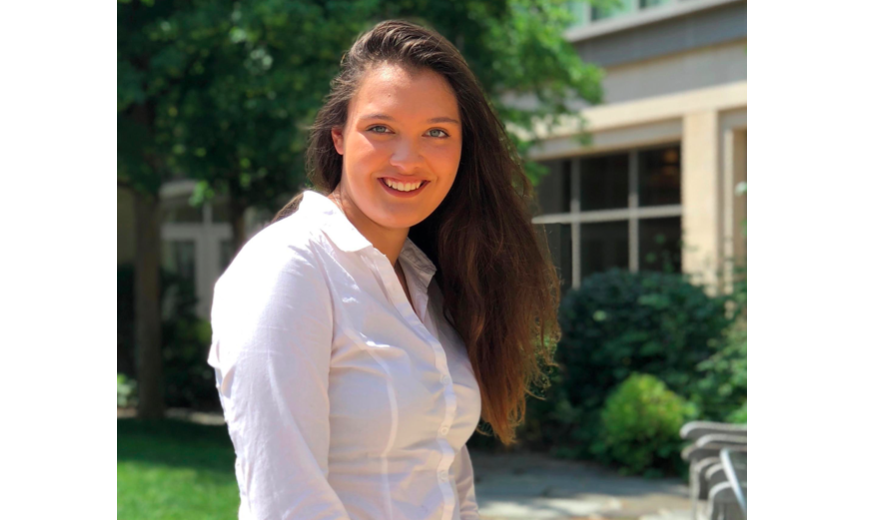 *Note: This article is part of series of interviews with IRSAM's academic journal, Flux: International Relations Review
MIR: Tell us about yourself.
MN: I am a U1 student (second year) studying International Development, Economics and African History originally from Toronto. I am also involved in IRSAM through her work as a member of McGill's delegation team and as a coordinator for Jr.Peacemakers, a program where McGill students educate the local community on international relations issues.
MIR: Briefly introduce the paper you edited.
MN: The paper I edited explores the impact of proxy warfare on sectarianization by studying the case of the Saudi-Iranian rivalry in both Syria and Yemen. The paper analyses the reasons for which the proxy warfare hypothesis is utilized by the rivals as a means to further assert their dominance over the Middle East. Furthermore, this paper will explore the means in which the rivals utilize already-existing sectarian tensions to further their cause; and how that, in turn, leads to the further sectarianization of the Middle East. This paper finds that proxy warfare has fortified the sectarian rift amongst the region and increased the risk of confrontational war between Saudi Arabia and Iran, only exacerbating already-existing religious strains across the region.
MIR: What drew you to this topic?
MN: I think something that drew me to this topic was my interest and love of Middle Eastern history. As Middle Eastern politics now play a large part of international news, it was fascinating to me to read a paper that explains a bit more about how this came about and how third party actors utilize their Middle Eastern allies. As nations such as Saudi Arabia increase their international presence, I think it's important to understand more about how this came to be and how inter-Middle Eastern politics can play out.
MIR: How does this paper contribute to the scholarly conversation on international relations?
MN: With my limited Middle Eastern knowledge, I think this paper fills an important gap in scholarly writing about intra-region dynamics. With regards to, scholarly articles I have seen in the Middle East I think there is an emphasis on how Western and other powers have influenced the region, specifically through oil. This paper offers perspectives on how wealth and political powers within the region play a role in the dynamics we see globally today, and I think that's a refreshing take in the academic world.
MIR: What is the most challenging part of the editing process?
MN: Honestly the paper I edited was remarkably well done! The author made it super easy to create a final project we were all proud of! That being said, I think the biggest challenge was trying to get into the mind of the writer to understand what she was trying to say at points. Having not done the quantity of research she had, I sometimes had to try and imagine what she was trying to say at times to effectively edit the piece.
MIR: Has the editing process had any effect on how you will go about writing in the future? How so?
MN: Being an editor has been remarkably rewarding and really enabled me to improve my writing. Specifically, on the piece I edited we did a lot of rearranging to the formatting and layout of the paper. This made me realize that organization is not always an element of writing we consider enough when working on a paper. I think this has made me really think about the way I organize the ideas of papers and how definitions and historical background play an important role.
MIR: Any advice to aspiring writers?
MN: The best piece of writing advice is to keep it simple. You don't need to use fancy language or long sentences to get your idea across, and often it's more impressive to be able to say something in fewer words.