Aung San Suu Kyi: Queen of Selective Compliance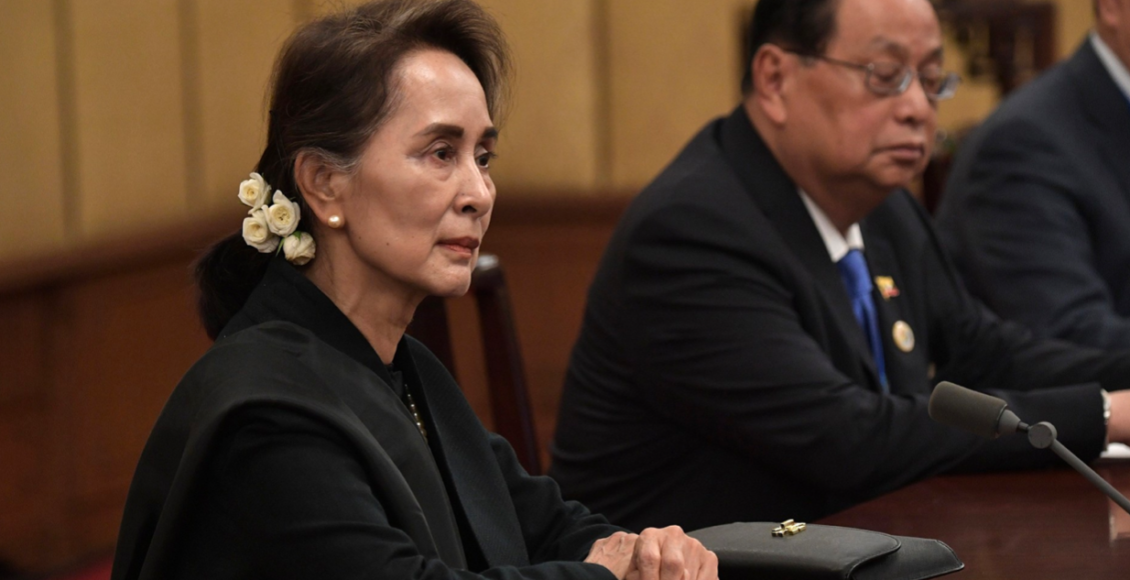 The Rohingya refugee crisis is one of the greatest migration crises of the 21st century. Rohingya Muslims have been confined to camps without access to free movement, food, healthcare or education for decades. The nearly 1 million members of the minority ethnic group have sought refuge in neighbouring Bangladesh since 2017, as decades of persecution by Myanmar's military government reached a violent boiling point: The Rohingya genocide in Rakhine State. The genocide is one of the worst human rights atrocities since the conception of the Universal Declaration of Human Rights in 1948.
In 2016, Myanmar held its second recognized democratic election since 1960 and elected human rights stalwart Aung San Suu Kyi as the leader. Her trailblazing election was seen as an opportunity to escape from one of the most repressive military regimes in the world and transition into a state of peace and prosperity. Suu Kyi was a world renowned human rights activist and had won a Nobel Peace Prize in 1991 for her fight–which began in the 1980s–to bring democracy back to her country. How is it then possible that one of the most damning genocides of the 21st century–which mirrors the Holocaust and Rwandan Genocide in terms of strategy–unfolded in under a year into Suu Kyi's leadership of a newly democratic Myanmar?
Suu Kyi's enabling of the genocidal regime
Suu Kyi's shift from opposition movement organizer during the years of military dictatorship to leading the state has revealed that her advocacy for basic human rights was limited to Myanmar's majority Buddhist population and never extended to the Rohingya minority. For Gambian Justice Minister Abubacarr Tambadou, the dehumanization of the Rohingya evoked images of the 1994 Rwandan Genocide. He knew it was the international community's duty to take rapid action. He brought the case forward to the International Court of Justice (ICJ), echoing a sentiment felt all over the world, telling BBC News that this was "an attempt by Myanmar authorities to completely destroy the Rohingya ethnic group".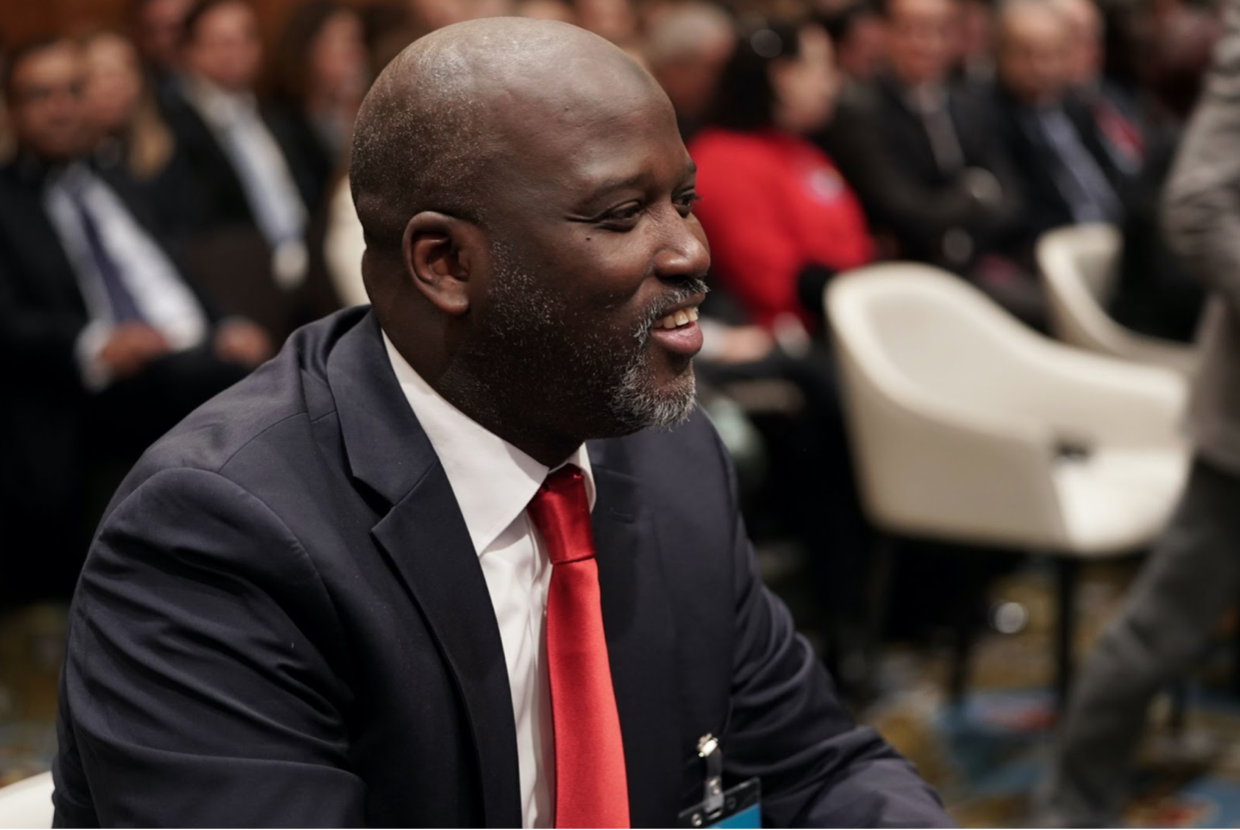 At the ICJ trial in 2019, Suu Kyi vehemently denied genocide allegations tabled by the court. She refused to acknowledge the Rohingya by name, and pledged to the discriminatory 1982 Citizenship Law which effectively bars recognition of Rohingya people as citizens of Myanmar. She painted the minority group as "a locality of insurgents or terrorists" and defended the actions of the very military government that had placed her under house arrest for 15 years. 
Ironically, Suu Kyi had a large role in empowering the military junta during her tenure as State Counsellor. By getting sanctions against the state lifted, she enabled international dialogue between military leaders and the international community, which granted them legitimacy and granted them control over domestic and foreign affairs. Her timid approach to challenging the military's human rights violations functionally condoned their crimes. Their growing power ultimately led to the coup d'état in 2021 which saw Suu Kyi deposed and accused of bogus criminal charges,. 
In the most recent trial of Suu Kyi on Dec. 30, 2022, additional sham charges were filed against her, this time pertaining to a supposed helicopter purchase. These allegations added seven more years to her previous 26 year sentence. Unquestionably, they are a political tactic of the re-installed military junta government to oppress her and the millions that shared her vision of democracy, and a violation of Suu Kyi's fundamental human rights. Yet, this absolutely does not absolve her of overseeing and defending the Rohingya genocide. Her trial at the ICJ was necessary to uphold the international community's commitment to fundamental human rights in the face of serious allegations of "genocide by attrition".
Furthering the Buddhist ethnostate project for political gain
The major question framing the current debate reagarding Suu Kyi's actions in overseeing and defending the Rohingya genocide is whether or not she acted in the interest of furthering a Buddhist enthostate in Myanmar. There is overwhelming evidence to support this claim. Myanmar expert David Scott Mathison argues that starting in 2016, Suu Kyi erred on the side of maintaining growing popularity among the strong Buddhist nationalist faction rather than confronting the military and facing a political disadvantage. She was silent while General Min Aung Hlaing and other senior military officials propogated rhetoric that Rohingya Muslims are "Bengalis", implying they were occupiers from Bengal territory (Bangladesh). Because visions of a Buddhist nation-state have grown over the past few decades–thanks largely to the authority of hard-line monks–they increasingly influenced Suu Kyi and her political allies' policy imperatives.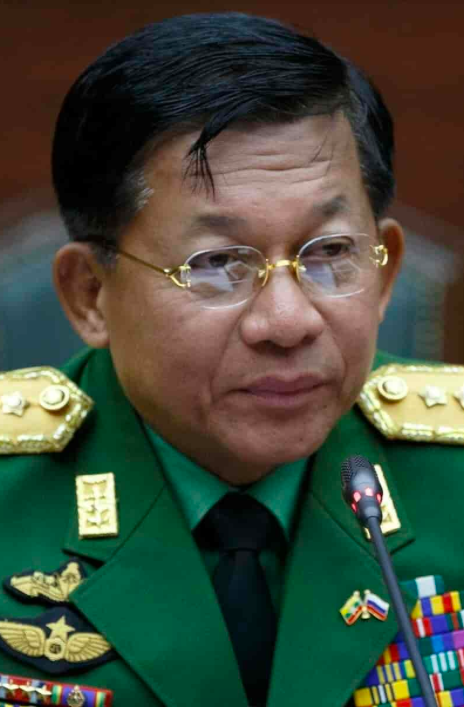 The Buddhist Women Special Marriage Act passed in 2015 by Suu Kyi's party discriminates against Rohingya men, requiring them to wait up to a year for a permit to have a child with a Buddhist wife. Meanwhile, other ethnic groups did not face any such restriction under the legislation. As Matthew Sparling noted, the continuation of this law by Suu Kyi further solidifies her support for the purification process undertaken by Buddhist nationalists to ensure an eventual Burmese-Buddhist ethnostate. 
Suu Kyi has also supported prohibiting Muslim minorities, including the Rohingya, from participating in the democratic electoral process. As Saittawut Yutthaworakool uncovered in 2015, her party, the National League for Democracy (NLD), gave into pressure from Buddhist religious leaders–predominantly Ashin Wirathu–to bar Muslims from running as candidates. The ethnonationalist notion that "to be Burmese is to be Buddhist", which rallied Buddhist Burmans together during the height of the first military government, has been strengthened under Suu Kyi.
A more critical approach to human rights idols
While Suu Kyi was being praised worldwide for wining the Nobel Peace Prize in 1991, the Rohingya faced rape, forced labour, and religious prosecution. Even after she took over as State Counsellor, the persecution continued. Her failure to challenge a genocidal military has diminished her credibility as a human rights icon. In an interview with Frontline, Alex Hinton of Rutgers University and UNESCO reminds the international community that Suu Kyi's legacy has been "tarnished" by her "tepid public response to the atrocity crimes committed against the Rohingya". Thus, careful and critical monitoring of human rights compliance is paramount. Even the most admired human rights advocates can fall into the political trap of selective compliance, and it is up to civil society to stand up and counter them if genocide is ever to become an obsolete practice.
Featured image:  "Aung San Suu Kyi and Vladimir Putin" by President of the Russian Federation is licensed under CC BY 4.0.
Edited by Avni Aghi.