Bachelet's New Chile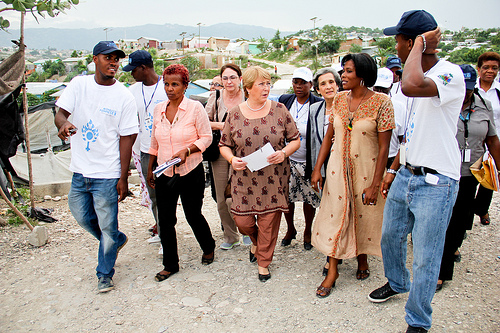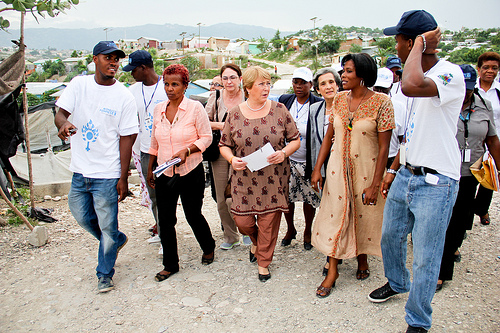 Since the end of Pinochet's dictatorship, Chile has arguably been Latin America's greatest success story. Even as the rest of the region has slowed dramatically since 2011, Chile continues to grow at a healthy rate of around 5%. And unlike countries like Brazil, which never managed to sustain healthy GDP growth rate without creating inflationary pressures, Chilean inflation continues to average a mere 2.5% per annum. The country's human development indicators rival those of the global North: the illiteracy rate is less than 1.5% and life expectancy is 79.5 years, a mere 0.1% behind the United States. These enviable numbers have also come alongside something perhaps even more rare in Latin America: political stability.
The two, in fact, are intrinsically linked. Post-Pinochet Chile has lived for over twenty years now under a liberal consensus. Not "liberal" as in the centre-left North American sense, but in the true, original meaning of the word (often referred to as "neoliberalism" today). While Pinochet's atrocities and countless human rights violations bear no justification, his democratic successors realized that the economic reforms enacted by the so-called "Chicago Boys" during the 1980s had put the country in a far stronger position than virtually all its neighbours, which struggled greatly during the debt crisis of that decade. The result was that even as Pinochet was succeeded by a series of nominally centre-left politicians, Chile deviated little from its macroeconomic pillars: low overall taxes, a largely non-interventionist state, central bank independence with a focus on fighting inflation, and bipartisan support for a free market economy.
This consensus may now be about to change. In November, Michelle Bachelet – the candidate for Chile's Socialist Party – defeated her conservative opponent and childhood friend Evelyn Matthei in a runoff election, garnering over 60% of the vote; this was Chile's first election without mandatory voting, and turnout failed to break the 45% for the second round. Bachelet has run the country before, and she did it quite well. Between 2006-2010, she continued the string of centre-left presidents who had run the country since the return to democratic rule in 1990, and much like her predecessors, she never veered too far from the centre. Chile remained the most open economy in the region, free trade agreements were signed, and the overall tax burden remained relatively low. Even Chile's pension system – privatized by Pinochet in the 1980s in what was at the time a novel experiment – was only mildly reformed, but its foundations left intact.
There are strong indicators that things may be different this time around. The wild card on the table are the student leaders with whom Bachelet has gone into alliance. Despite the fact that Sebastian Piñera – the first centre-right president since Pinochet and Bachelet's successor – had been widely considered to be doing a good job, maintaining solid growth, low inflation and unemployment even as the rest of Latin America slowed dramatically, his popularity took a solid blow when student protests broke out across the country in 2011 over demands that would ring not too unfamiliar to Québec audiences: greater access to higher education and lower tuition fees, as well as more general themes such as inequality. Some of the most prominent student leaders eventually joined the Chilean Communist Party, and in order to have greater sway over government policy, agreed to enter a coalition with the centre-left Socialist Party, for whom Bachelet had decided to run once again.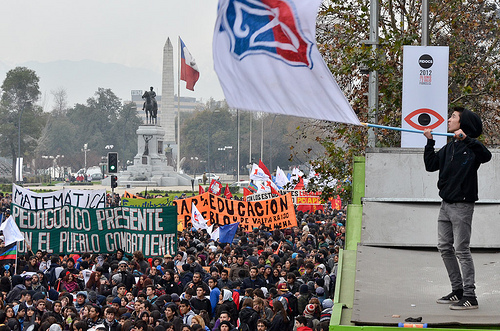 The adoption of all of the students' demands would be disastrous for Chile. The school voucher system, which has been instrumental in allowing low-income families to send their children to high-quality private schools of their choice, could be done away with. The students also demand the complete end of profits in the educational sector; unfortunately, the aversion to profit has its roots not in results, but in simple retrograde ideology. The profit motive is the single greatest incentive for the creation of new schools and universities, for the investment in research and new facilities, as well as in the qualification of new teachers. Rather than using state resources to provide bursaries and loans to those students who actually need the help, student leaders would rather nationalize all higher education.
In order to finance such expensive endeavours, Bachelet has vowed to raise taxes both on the wealthy as well as corporations. She has also promised to put an end to incentives to foreign investors, as well as put in place the protectionist barriers which had largely been absent in Chile's open economy. These measures, if adopted, will seriously jeopardize Chile's standing as Latin America's prime business destination. In Doing Business's annual ranking of countries by ease of doing business, Chile leads Latin America, standing at number 34 globally. Right after Chile are Peru (42nd place) and Colombia (43rd). Unsurprisingly, these three countries have enjoyed the strongest and most stable growth in the region in recent years, all the while avoiding the plague of high inflation.
Just how much of this program Bachelet will actually be able to implement remains to be seen. One of her major campaign promises – reforming Chile's constitution, which dates back to the Pinochet years – will in all likelihood never come to fruition, as she needs a ⅔ majority in both houses of Congress to deliver on that. This may just be for the best – never mind its origins in a non-democratic period, the Chilean constitution has managed to deliver the most solid and stable institutional foundations of any country in the region. Other proposed reforms, such as greater state involvement in Chile's highly successful pension scheme, will likely require at least some independent support, if not outright negotiations with the opposition.
Still, there is reason for concern in Bachelet's rather aggressive tone, which stands in stark contrast to the centre-appealing candidate who first ran for office in 2006. At a time when the rest of the region is finally beginning to suffer the full effect of years of outdated socialist policies, Chile (alongside Peru and Colombia) remained a glimmer of hope for a new model for the rest of the region. One can only hope that, before Bachelet takes office on 11 March, she realizes which of the models adopted in recent years has led to widespread prosperity, and which has led to countries like Venezuela and Argentina.