Bernie & the Great Lakes State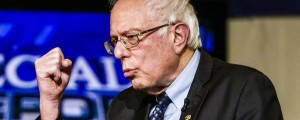 Welcome back from Reading Week! This is a short post as I am sick with the flu, but I had to comment quickly on my thoughts after the events of this week.
In an unexpected upset, Bernie Sanders won the Michigan primary on March 8th with 49.9% of the vote and 67 delegates. Sanders had been trailing for weeks, with some opinion polls putting Hillary Clinton ahead by up to 21 points. How can the polls have been so wrong? What does this mean now? After Super Tuesday, it appeared that Hillary Clinton was close to securing a high enough delegate count to eliminate Sanders from consideration as a serious candidate. However, the results in Michigan are forcing Democrats not to count their chickens before they've hatched. Something I find interesting though is that while Sanders certainly won the Michigan primary based on percentage of the vote and delegate count, Hillary Clinton was only seven delegates behind him with 60 declared. While Sanders was declared the "winner", individual states do not matter so much as the bulk number of delegates. For this reason, I still feel relatively confident putting my support behind Clinton though I recognize that Sanders could very well produce a miracle. Ultimately though, I solely want to see a Democrat sworn in as President of the United States come January 2017 – whether Sanders or Clinton, we have to prevent the Republicans from winning. There is no other option.
With 242 days until the election,
Phoebe Warren