Canada's 150th Bonanza: Politics of Celebration
https://flic.kr/p/a3aHFF
If you haven't heard, it's Canada's 150th anniversary and Canada is making waves celebrating it. From free parks passes for Canadians and free admission for international visitors, to spending 5 million dollars on New Year's Eve celebrations across the country, there is plenty being done to celebrate Canada's sesquicentennial. The federal government is committing 300 million to the Canada 150 Community Infrastructure Program. The program initiated under Stephen Harper's government intends to support local public facilities and infrastructure, focusing on culture and recreation. Early on in 2016, the Trudeau government announced their bid for a seat on the United Nations Security Council for 2021. Thus in 2016 there was a focus on improving tarnished international reputation by taking part in many international conferences to rebuild relations and playing bigger roles on the global stage such as committing action against climate change. As a result, Canadians saw less domestic activity in 2016. Based on TrudeauMeter, a nonpartisan tracker on Prime Minister Justin Trudeau's electoral promises, the Liberal government has yet to start on 90 of the 223 campaign promises and has already broken 28 of them. As of December 2015, the government has introduced 37 bills and only 16 have passed and legislated. According to Hill Times, the average number of bills for the first year in government of the last five Parliaments is 48. Beyond the celebrations of the sesquicentennial, the next 11 months will be a political bonanza with the Conservative Party leadership election on May 27th and the New Democratic Party's leadership race beginning July 2nd. With all of this happening, hopefully the government will celebrate the year by enacting environmental, indigenous, and domestic policies that reflect their election promises and respect 150 years of experiences in this country.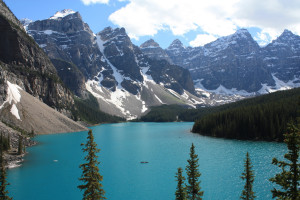 Environment: Carbon Pricing and Pipelines
On October 3rd 2016 the federal government announced the Pan-Canadian Pricing on Carbon Pollution. It called for all Canadian jurisdictions to have carbon pricing in place by 2018. Having ratified the Paris Agreement on Climate Change, the Liberals set a benchmark for pricing carbon emissions in order to reach the greenhouse gas emission targets. Provinces and territories still have flexibility in their carbon pricing system and can choose between either implementing a direct price on carbon pollution or a cap and trade system. The goal of this policy is to build a clean-growth economy, make Canadian businesses more competitive, and to reduce overall environmental pollution. Carbon pricing will begin at 10 dollars a tonne in 2018, and rise 10 dollars a year until 2022. If provinces and territories choose to do cap and trade, they will have to reduce the number of greenhouse gas emission permits available to businesses and decrease the number of permits issued per year.
This kind of policy is not brand new or radical in Canada considering the fact that British Columbia implemented carbon pricing early on in 2008 and Quebec's cap and trade system was introduced in 2011 and began in 2013. Joining them on the first day of 2017, Alberta and Ontario implemented carbon pricing and cap and trade respectively. Carbon pricing in both British Columbia and Alberta are revenue neutral, meaning that the revenue generated will be used to lower existing taxes and would not contribute to net revenue for the government. In the words of Albertan Premier Rachel Notley, the dollars will be "fully recycled back into the Alberta economy". This is why Liberals continue to refer to their policy as carbon pricing rather than carbon tax, which is what many opponents to the policy call it. Due to the nature of Alberta's economy, there is a lot of opposition to carbon pricing which has emboldened the underlying misogyny of Albertan politics. The anti-carbon pricing sentiment is also expressed by Saskatchewan premier Brad Wall whose province is also dependant on their commodity export industry. However, with the approval of Kinder Morgan Trans Mountain and the Line 3 replacement project, it will be interesting to see how the conversation on environment and carbon pricing will continue this year.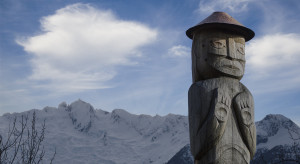 Indigenous: Relations and Reconciliation
The United Nations Declaration on the Rights of Indigenous Peoples (UNDRIP) was adopted by the UN in 2007. It was adopted with majority vote with four votes against it, Australia, Canada, New Zealand, and the United States. At the time of this vote the government in power was Harper's Conservatives who were neglectful of the Indigenous community. Harper himself once stated that Canada has "…no history of colonialism" so when Canada became a "…full supporter of the declaration, without qualification" in May 2016, this was considered progressive change in the attitude of the Canadian government. While the removal of Canada from its objector status was momentous, the current failure of the federal government to directly adopt the UNDRIP into the Constitution evokes similar feelings of neglect and discouragement from Harper's parliamentary days. Minister of Federal Indigenous and Northern Affairs Minister Carolyn Bennett states that free, prior and informed consent is already implemented in section 35 of the Constitution and thus the integration is not necessary. However, if that were the case Trudeau's promise on guaranteeing that First Nations communities would have a veto over natural resource development in their territories would not have been broken. Justice Minister Jody Wilson-Raybould has stated that there is a need to unpack "…how to implement the concept of "free, prior and informed consent" before the UNDRIP can be fully qualified. She also expressed wishes to bring a jointly developed plan to the 2017 Assembly of First Nations. Hopefully, the Liberal government will follow through and enact meaningful implementation of UNDRIP if they want to prove genuine commitment to reconciliation.
One of the promises that Trudeau has kept in regards to Canada's Indigenous community is the launching of a national public inquiry into missing and murdered indigenous women and girls in Canada. As of 2010, there were 582 reported cases of missing and murdered indigenous women and girls. In contrast to the neglectful attitude of Harper, the Liberal government has set up a commission aiming to connect with families in order to create a database of formal testimonies. The government is also seeking recommendations to address and remove the systemic causes of violence against indigenous women and girls. 
In 2016 the Liberal government invested in Indigenous education by building 6 new schools with 31 currently under construction. The Liberals have also ended 14 drinking advisories but there are still 75 advisories in effect. With one of Trudeau's election promises being to ensure clean water availability in 93 communities, there is clear room for progress. Another major election promise is enacting to enact the recommendations of The Truth and Reconciliation Commission that was established in 2008 and completed December 2015. The Commission has 94 recommendations created in order to redress the colonial legacy of residential schools and cultural genocide. With much to do in terms of reconciliation with the indigenous community, 2017 offers great potential and room for improvement on that front.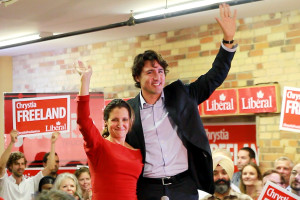 Domestic: Cabinet Shuffling
Canada and the United State had a relationship peak in 2016 with mutual visits between Obama in the White House and Trudeau on Parliament Hill and collaborative policies. With their economies being geographically dependant on one another, this relationship is now being strained with the change in leadership. President Drumpf, within minutes of his inauguration has put renegotiating the North American Free Trade Act on the agenda, as well as withdrawing from the Trans-Pacific Partnership. He also called a blanket order for all politically appointed ambassadors to have resigned by Inauguration Day, January 20th. The uncertainty of the economic and political relationship between the two countries will be addressed by newly appointed Foreign Affairs Minister Chrystia Freeland. Freeland was previously the Minister of International Trade, whose position is now in the hands of François-Philippe Champagne. She successfully negotiated the adoption of the Comprehensive Economic and Trade Agreement (CETA) between the European Union and Canada despite sexist critique from the Conservative Party. Her experience will be valuable with interacting with the new American administration and her counterpart Secretary of State Rex Tillerson, former head of ExxonMobil. While Tillerson has familiarity from ExxonMobil's extensive operations and economic relations in Canada, Freeland has shown that she should not be underestimated.
The political shake-up that resulted in Freeland's new position has also brought in Canada's first Somalia born Minister Ahmed Hussen into the Immigration portfolio and a change in the Democratic Institutions ministry. Maryam Monsef, the former democratic minister has now been appointed Minister on the Status of Women. In her place, Karina Gould has been named Minister of Democratic Institutions. Karina Gould is the youngest minister to ever be appointed to Cabinet at the age of 29 and she is now in charge of one of the more controversial portfolios on Cabinet. On December 1st 2016, Monsef shared the report from the non partisan committee on Strengthening Democracy in Canada. Canadians expected the announcement to include a recommendation of a specific electoral model but unfortunately, it did not. In response, Monsef slid the blame onto the committee which was under her mandate. This whole debacle gives rise to questioning whether the Liberals are still committed to electoral reform. Monsef and Trudeau have said in interviews that electoral reform will not come about without broad support from Canadians and the committee has said that more specifics would be needed in order for a referendum to be initiated. If the Liberals truly want to enact electoral reform, they ought to use the sesquicentennial to publicize the potential changes in order to enhance the democracy of Canada.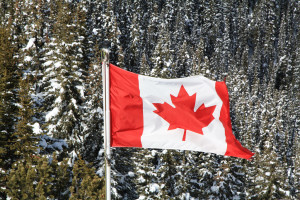 The amount of effort that the Liberals have put into publicizing and popularizing Canada's 150th, brings about a sense of expectation for this year, but we have to ask ourselves what are we celebrating? We cannot let achievements and the dangerous discourse of multiculturalism eclipse the colonialist and racist roots of Canadian society that are often go unacknowledged or dismissed. This includes the displacement and exploitation of Indigenous peoples, abusing the labour of Chinese and then actively barring them and other East Asians from the country, the internment of Ukrainians during the first world war, and the internment of the Japanese while refusing entry to Jews during the second world war. Thus in order to celebrate this country, we first have to acknowledge the histories that this nation was built on and recognize its colonial legacies today. An alternative way the Liberal government can celebrate the sesquicentennial is to enact policies that will help better this nation by redressing the past that has shaped Canada into the great country that we believe we are, and have the potential to be.