Conservative Party Populism: The Rise of Pierre Poilievre
On September 10, 2022, Pierre Poilievre won the Canadian Conservative party leadership race with 68 per cent support. After Andrew Scheer and Erin O'Toole's unsuccessful federal campaigns, Poilievre's victory renewed opposition to Justin Trudeau, who has been in office since 2015. Poilievre has garnered a support base around economic policies aimed at fighting inflation, which he has characterized as "#Justinflation." Support for Trudeau has become increasingly divided. Polling shows a wide gap between the Conservatives and Liberals, with 37 per cent of respondents saying they would vote Conservative, compared to 30 per cent for the Liberals, and 20 per cent for the New Democratic Party. Offered as an alternative to Trudeau's government, Poilievre's campaign is shifting beyond simple candidacy, into a movement. 
Poilievre's platform
A platform centred around the theme of freedom has riled up Canadians, with promises of regaining "control of their lives" and retaliation against so-called "gatekeepers" within the federal government. This message has resonated particularly well with a certain crowd. After embracing the freedom convoy and opposing vaccine and mask mandates during the COVID-19 pandemic, Poilievre has found himself in a mutually supportive relationship. Additionally, Poilievre has described plans to defund the Canadian Broadcasting Corporation (CBC) and reverse Liberal attempts to regulate internet platforms, citing these as forms of censorship and claiming they portray him inaccurately. Further items on Poilievre's agenda include modifying federal regulations to facilitate the approval of oil and gas pipelines, as well as scrapping the carbon tax. These policies are the closest Poilievre comes to alluding to any climate or environmental plan.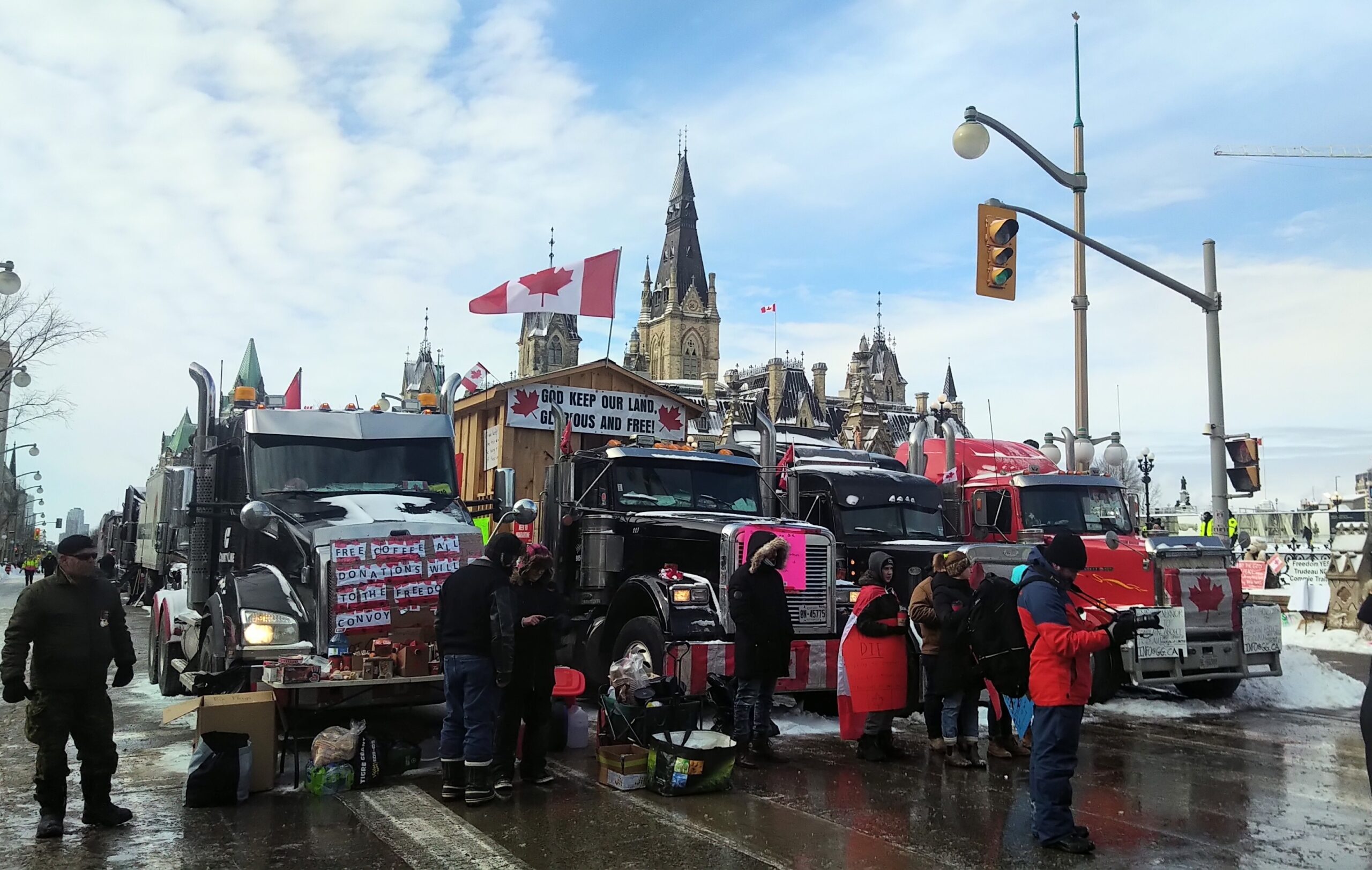 Economically, Poilievre has blamed inflation-related grievances on the Trudeau government and Canada's central bank, promising to fire the head of the latter if elected. He has garnered support from one-third of Canadians, who believe him to be the better candidate to fight this issue. He believes Trudeau's stimulus package is not a suitable solution to inflation, suggesting that promoting cryptocurrencies might be a better alternative by "decentralizing" the Canadian economy. Other curious and often contradictory economic stances have been alluded to, including acknowledging the housing crisis, although no tangible solution has been brought to the table. 
The Canadian Conservative Party is no stranger to instability. Recent years have seen the nosedive of Stephen Harper's popularity, followed by Erin O'Toole's failure in the 2021 general election and his subsequent downfall. Harper's legacy is often characterized as anti-democratic, being the only Prime Minister in Canadian history found in contempt of Parliament after refusing to be transparent to opposing party members about his government's expenditures. His domestic and foreign policy was also unpopular, especially with many policies infringing on privacy rights. The final nail in his coffin for most Canadians was his handling of the 2009 recession, in which he added $150 billion to the national debt. Harper endorsed Poilievre during the Conservative leadership race, seeing as Poilievre's campaign follows a similar "populist conservatism" approach. Still, Poilievre has been concerned with the Harper government's tendency to take a more conservative position on economic issues. Erin O'Toole's short leadership was also notably turbulent. A majority vote by Conservative legislators removed him from leadership, with many of O'Toole's harshest critics now backing Poilievre. If Poilievre loses, he'll be the fourth Conservative to fail to unseat Liberal Prime Minister Justin Trudeau. 
Populism in today's politics
Poilievre has been described as a "21st-century populist," embracing the language of populism and the fundamental anti-elite attitude. According to him, rising costs and inflation plaguing middle-class Canadians should be blamed on incompetent oligopolies and bureaucracies within the public sector, in addition to the Trudeau administration. His character is reminiscent of populist leaders elsewhere, with a "pugilistic" attitude, ready for confrontation and supported by an articulate dedication to small government and individual freedom. Additionally, his refusal to speak to the press speaks to his demagogic tactics, solidifying his dependence on a populist support base for exposure.
In recent years, right-wing populist governments have emerged in the United States and the United Kingdom, some of Canada's most important allies. A notable phase of Western populism swept through in 2019 with the victories of Boris Johnson and Donald Trump, both campaigning with far-fetched projects such as Brexit and the construction of a border wall. In all three countries, conservative parties have lost much of their triumph and subsequently leaned into populist strategies. Poilievre's platform appears to be less extreme. Despite the obvious similarities, today's Canadian populism remains distinct from its British and American counterparts. Rather than dividing voters along racial or ethnic lines, Poilievre emphasizes socioeconomic division. This approach can be attributed to his upbringing and influences, having been raised by a single mother in Calgary and involving himself in Conservative politics from a young age. If anything, this might increase his credibility as an anti-elitist and contribute to an image of relatability for middle-class voters.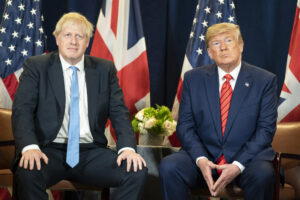 After campaigning aimed at right-wing voters, there is a tendency for conservatives to pivot toward the centre and moderate their platform in the general election. This shift allows them to capture a larger audience of accessible Canadian voters, especially since the narratives that provide traction to a candidate among party members do not necessarily resonate with the broader electorate. However, it is unlikely that Poilievre will pivot. Some predict that he may even double down in intensity with this platform. Moreover, it appears likely that current dislike for Trudeau might increase Poilievre's chances, which means that his support base will likely be a combination of voters legitimately backing his platform and people who seek to get Trudeau out of office. While a Canadian federal election is still a ways off, it will occur on or before October 20, 2025. Currently, 42 per cent of Canadians do not know Poilievre enough to have an impression of him, either positive or negative. However, as election time approaches, we will have the opportunity to see how Poilievre and this campaign unfold.
Canadian Conservative Party leader Pierre Poilievre. This image by Mark Blevis is licensed under CC BY-NC-SA 2.0.
Edited by: Devanshi Bhangle