Day 1 at the Commission on the Status of Women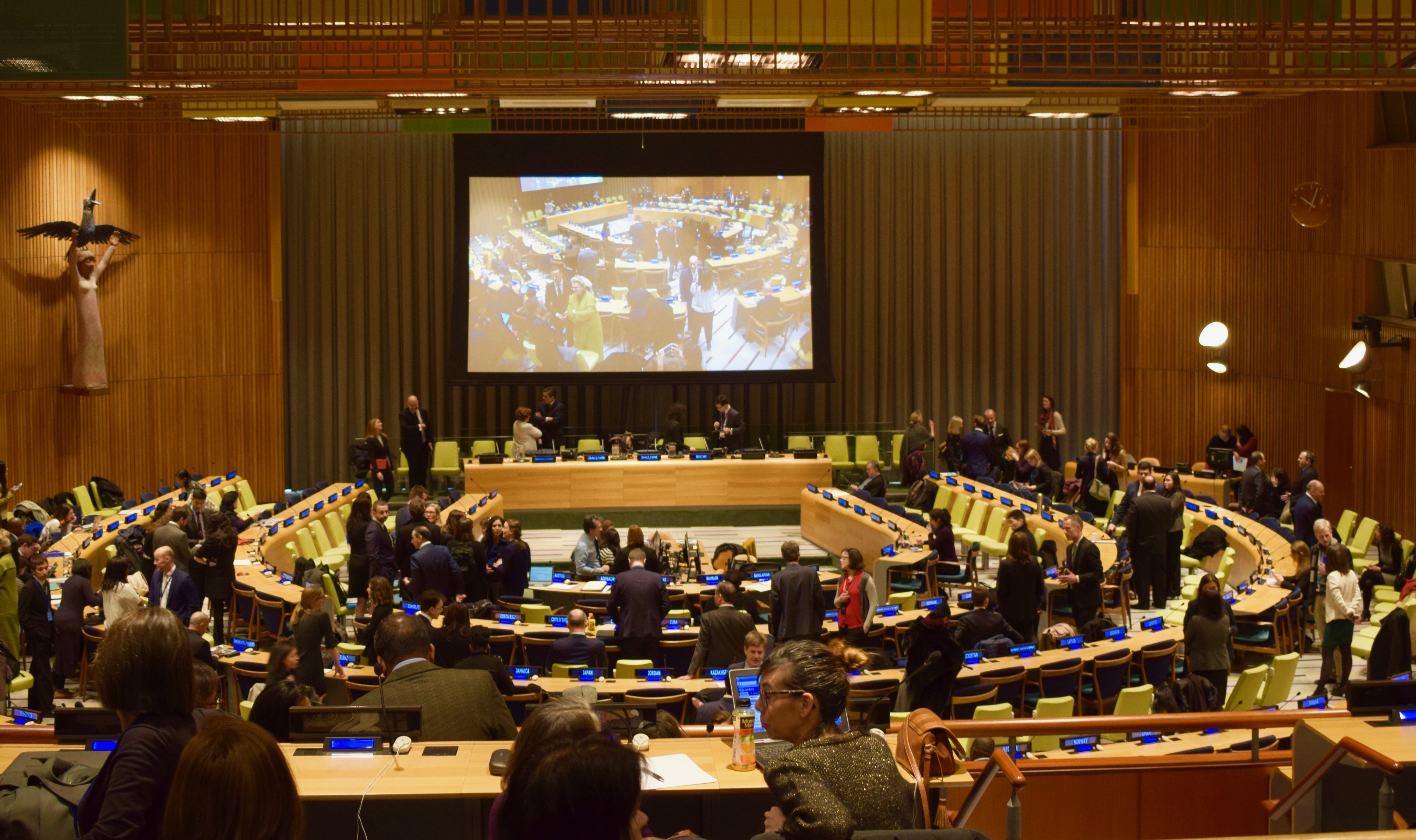 Upon waking up at the crack of dawn to prepare for the first day of the Commission on the Status of Women at United Nations Headquarters, the McGill delegation headed straight to the UN Pass and ID Office. Delegation organizer Stevan Tempesta had mentally prepared us to stand in line for up to two hours. Much to our surprise, we didn't have to stand in line at all – the office had opened early in preparation for the busy day ahead and we quickly got our passes after providing the necessary documentation.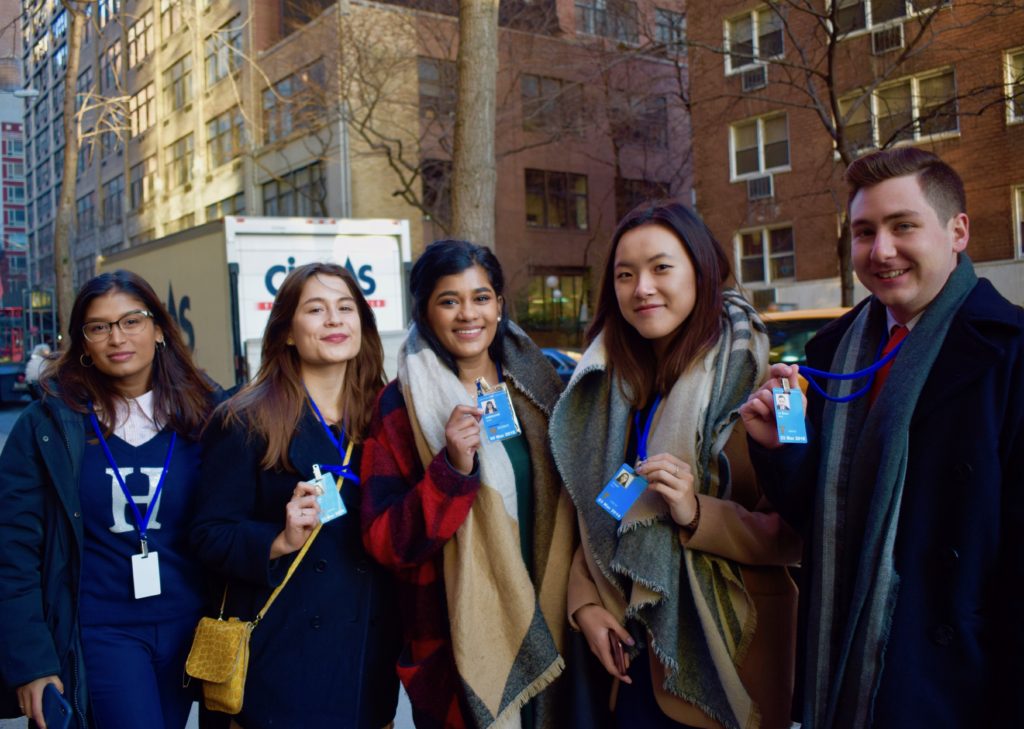 Today I planned on going to six side-events and sitting in on various sessions of ongoing meetings. In reality, I spent a lot of time wandering around the halls of UNHQ in the Conference and General Assembly buildings. While the United Nations complex is not overwhelmingly vast, it has a complicated layout full of entrances that lead to nowhere or simply aren't open. My hope is that by spending quite a bit of time today getting my bearings in the buildings, the rest of the week will be easier and less confusing. All in all, I attended a total of four side-events and sat in on a meeting on migration in the Trusteeship Council. The side-events I attended were the following:
UN Global Counter-Terrorism Strategy: Advancing Women's Leadership and Participation

Celebrating and Advancing Women's Political Participation

Under the Spotlight: Ending Violence Against ALL Women and Girls

Addressing Sexism: Speaking Up, Preventing, Co-operating
Some of these events featured speakers that brought fresh, impassioned perspectives to their respective topics. In a discussion surrounding women's political participation, Malawian MP Dr. Jessie Kabwila astutely noted that when women become presidents and prime ministers, backlash inevitably arises, but they must remember that critics "don't stone a tree which does not have fruit." A favourite speaker of our delegation was Emma Holten, a  young Danish activist who, in the midst of a panel full of pleasantries and optimism, implored attendees to upend their conceptions of masculinities if true change is desired. We were able to speak after the panel for quite a while with Holten, and it was at this instance that I experienced the brilliance of CSW. If you have the gumption to walk up to someone who has introduced you to concepts that can truly change the way you think about an issue, you are entirely welcome to do so. This is first and foremost a learning experience, and I am most certainly here at CSW62 to learn and listen as much as possible.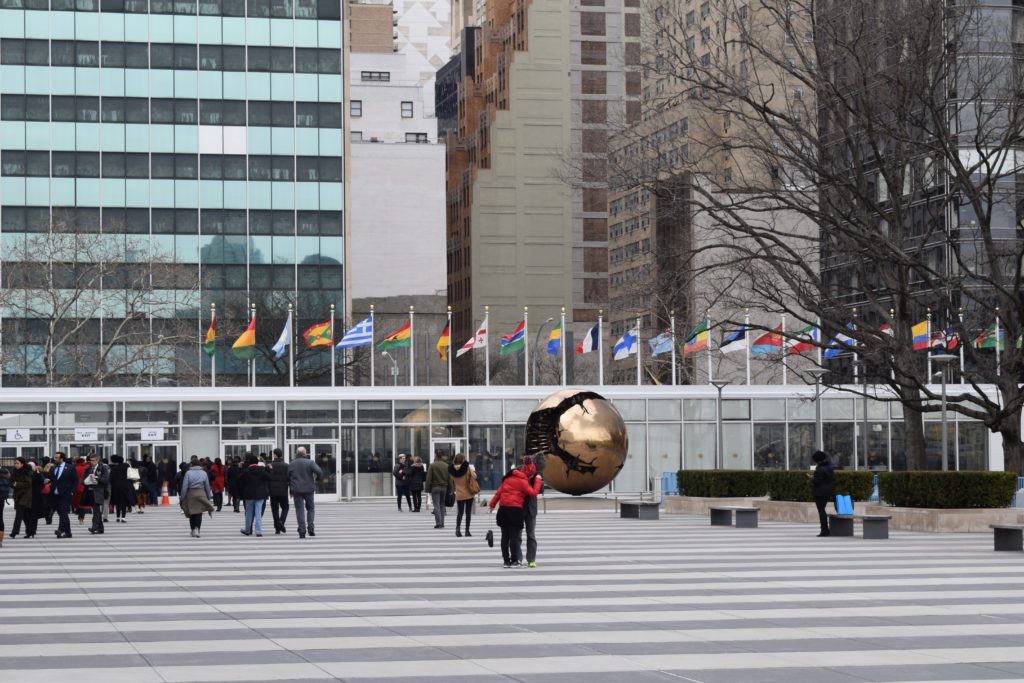 While the goings-on of CSW were occurring, there was a great deal of conflict brewing in the Security Council chamber as US Ambassador to the UN Nikki Haley threatened American military intervention in Syria to end bombings of civilians if the United Nations is unwilling or unable to do so. Unfortunately, I was unable to attend this event as I was sitting in on a side-event, but fellow delegate Elisabeth Hedström was in the room as it happened and wrote an excellent synopsis with her personal thoughts, which can be found here.
Tomorrow, we will visit the Permanent Mission of the Islamic Republic of Iran to the United Nations in the morning and then head over to UNHQ to attend various side-events and meetings. Most excitingly, we will have the chance to attend an afternoon town hall meeting with United Nations Secretary-General António Guterres. Opportunities to see the UNSG are few and far between, so our entire delegation is looking forward to tomorrow afternoon.
As mentioned in my first post, if you would like to follow along with CSW62, head over to Twitter for real-time updates from my personal account or the McGill International Review account for daily highlights. This is an evolving and adaptable project, so if you have any suggestions or comments feel free to reach out to me via email at phoebe.warren@mail.mcgill.ca.