Day 5 at the Commission on the Status of Women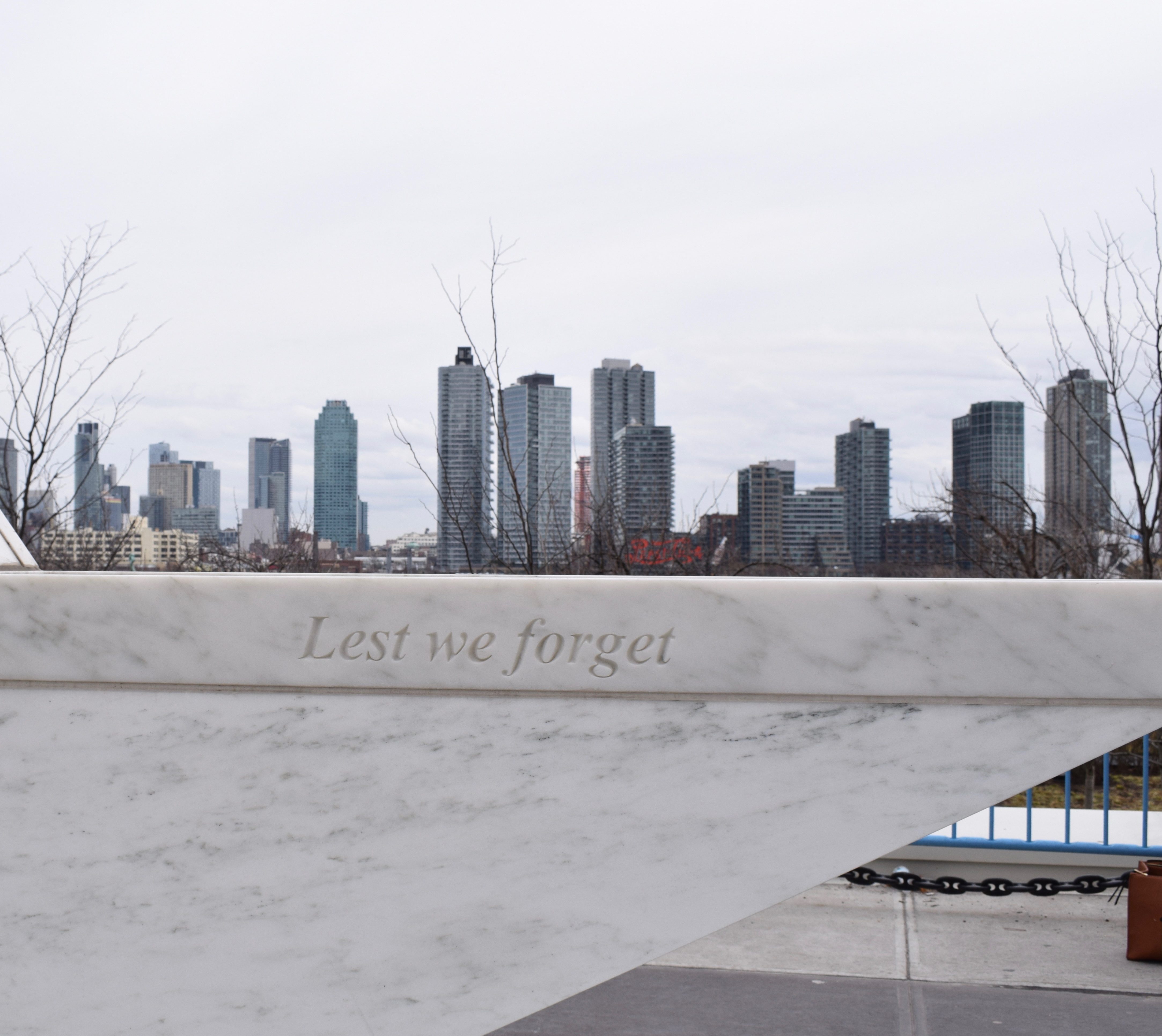 Our final day at the 62nd Commission on the Status of Women was rather calmer than the prior four – the majority of official business had wrapped up for the week and there were fewer available side-events. I still had the chance to attend several interesting sessions and took some time to take lots of photos and headshots with some of the participants in our delegation. If you want to see some of these photos, keep an eye out on the IRSAM and MIR Facebook pages where they will be shared.
I attended the following side-events:
#MeToo – Now What? Women in the Media: From Outcry to Action
Pushing Back: Strategies for Combating Violence Against Women in Politics
Many of us had excitedly awaited the #MeToo event all week. Organized by UN Women, The Guardian, and the Permanent Mission of Norway to the UN, it was set to be an impressive morning in the ECOSOC chamber. I even skipped another panel I was interested in to save seats at the front for this side-event. While the line-up was interesting, including UN Women Executive Director Phumzile Mlambo-Ngcuka and Co-Founder and Editor-in-Chief Emeritus of Bloomberg News Matthew Winkler, once again I found that discussion was disappointingly surface-level. Understandably, there is a desire to avoid offending  the opinions of those coming from nearly every country around the world and the plethora of opinions that they might hold. However, my radical feminist standpoint is easily annoyed by statements such as "#MeToo is about equal rights". I am grateful that these discussions are occurring in the first place and this is progress just from last year, but without critical discussions and the possibility of offending sensibilities, I struggle to see how statements like the above further the movement.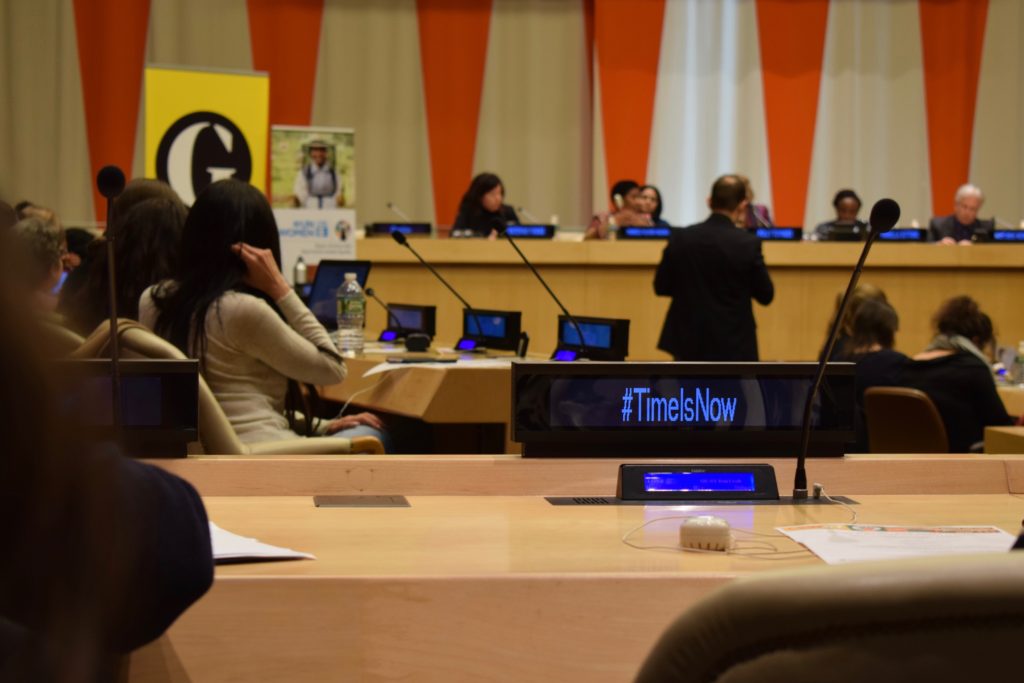 I once again decided to venture away from the UN for a side-event and over to a venue near Times Square for a panel sponsored in part by an organization with which I interned in the summer of 2011. It was great to be able to briefly catch up with the woman who served as my supervisor during a time in which I was just starting to develop an interest in human rights issues – I still have a long way to go, but I've also come so very far. However, upon returning to the United Nations I was perturbed to see that there was a line for the security entrance stretching back three full blocks. I frustratedly asked the man directly in front of me what was going on, as none of the people in line had UN badges. He replied that there was a Model United Nations conference starting that night in the General Assembly – quite the venue for a MUN conference. With the knowledge that it would take almost two hours to get through this line and the satisfaction that I had seen nearly everything I had wanted to see that day, I decided to quit while I was ahead and head back to pack my bags for our 8 a.m. train ride.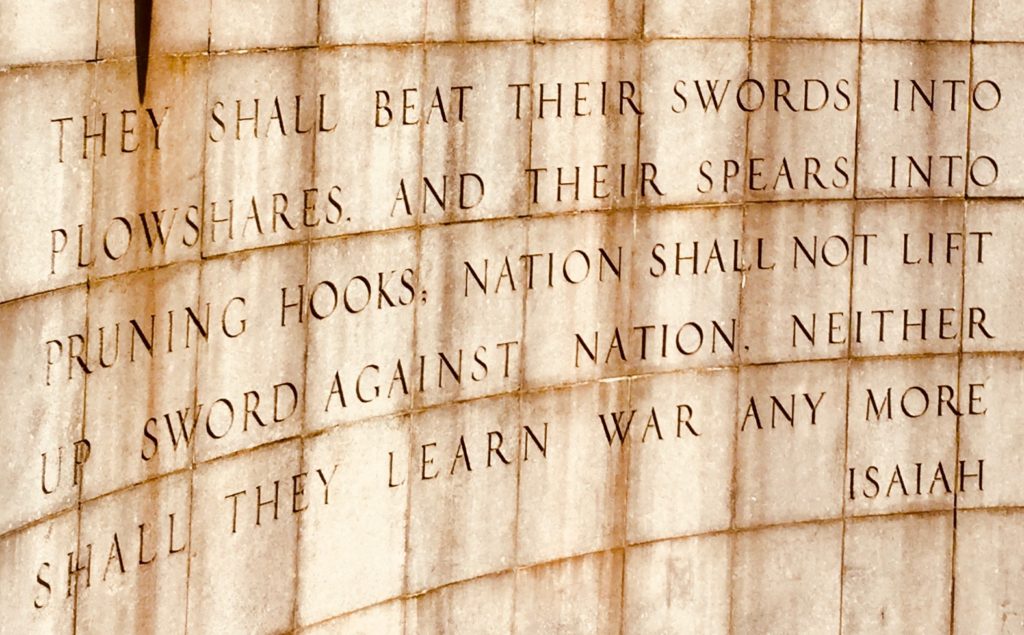 While walking away from the UN headquarters for the final time, the sun was shining brightly on 1st Avenue. As I put my sunglasses on to walk back to the hotel, a small smile of satisfaction crept upon my face and simply couldn't be dropped for several blocks. The realization that I had spent my final day on the grounds of the United Nations was bittersweet – it's been a long week, but one of the most influential of my entire life. Rarely have I spent such a brief period of time so chock-full of learning, questioning, and self-reflection. Nevertheless, I feel confident that I will return in the near future.