Dr. Feelbad: The Terrible Trend of Bombing Hospitals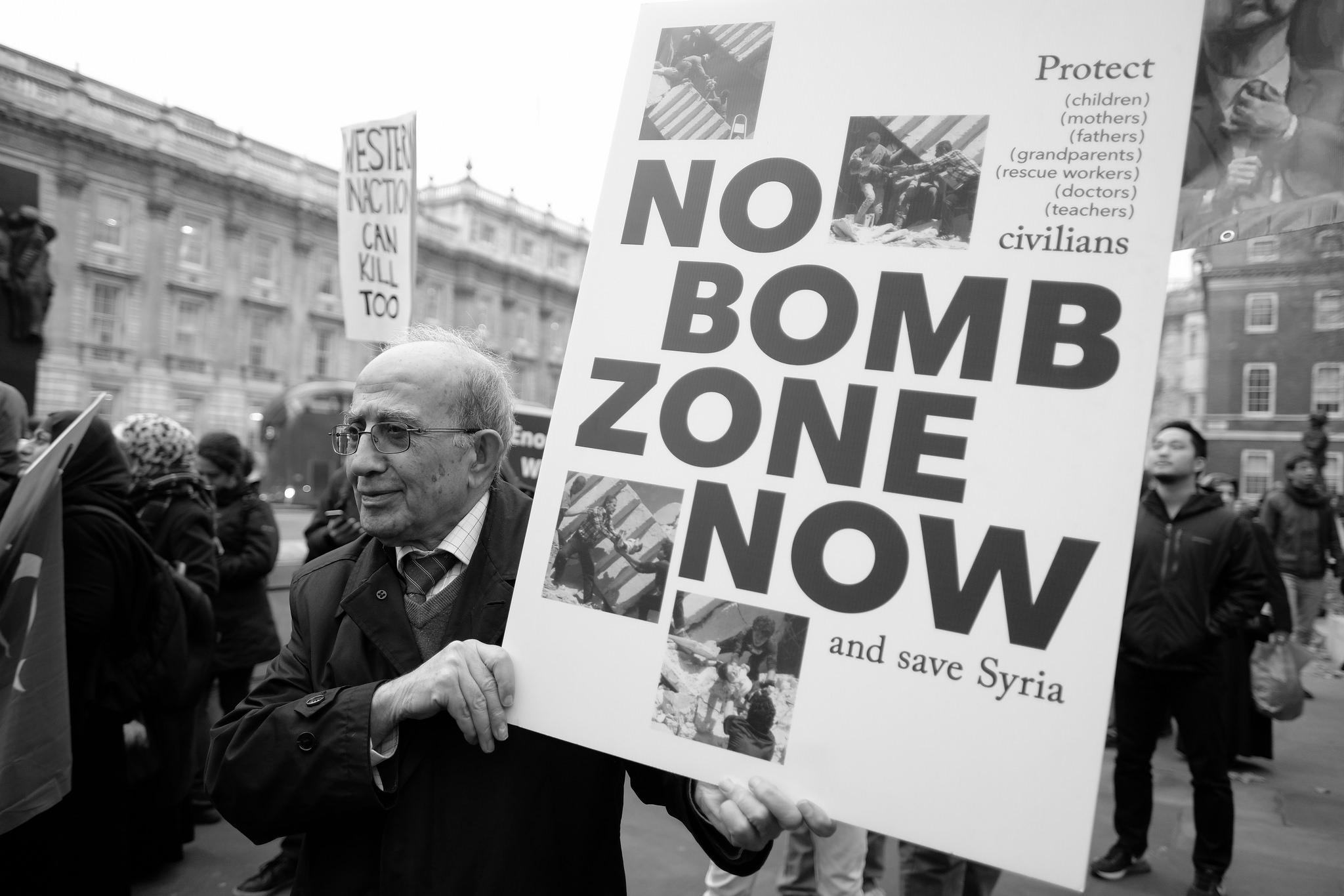 Man protesting against the deliberate targeting of civilians in Aleppo, December 2016. https://flic.kr/p/QjEUPe
As any reader familiar with apocalyptic fiction would know, crimes against humanity are the norm in war. In the books and movies that define the genre, hospitals are bombed, scores of refugees pour from decimated provinces, and civilians are indiscriminately targeted. What was once only considered possible in bleak and dystopian fiction is becoming a reality in a number of countries worldwide. Attacks on hospitals are on the rise in the Middle East, and every side is to blame.
In the past couple of years, increased bombings on hospitals have resulted in hundreds of deaths and countless injuries. Renowned NGOs, specifically Médecins Sans Frontières (MSF) and the International Red Cross, have suffered a number of staff casualties, but attacks on these Western organizations constitute only a small fraction of overall hospital bombings and shootings. Targeting health care has become an abhorrent strategy of war, and most actors in the conflicts raging across the Middle East and beyond have participated in this grotesque practice.
The most recent attack occurred on March 8th in Kabul, Afghanistan, and was perpetrated by ISIS. Gunmen dressed in white lab coats stormed the largest military hospital in the city, killing over 30 people and wounding more than 50 others. Afghan commandos killed the attackers after hours of firefighting within the hospitals walls, which put doctors, soldiers, and patients in crossfire. This attack is startling for a number of reasons, as it demonstrates the Islamic State's ability for high profile attacks, despite the government's insistent claim that the group poses little threat within Afghanistan's borders.
International law surrounding this topic is abundantly clear, and in the eyes of the international community, attacks targeting hospitals constitute war crimes. In May of 2016, the United Nations adopted a resolution strongly condemning attacks on medical facilities and personnel in conflict situations, and requested warring parties to comply with international human rights and humanitarian laws. The resolution was sponsored by 80 nations and was supported by all Security Council member states, but the text still rings hollow. It is not only rebel groups going after medical infrastructures and the civilians inside, but members of the Security Council and their allies as well.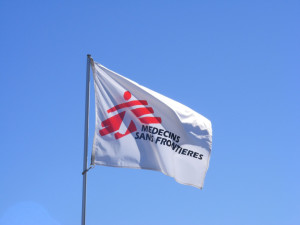 In Syria, hospitals and clinics run in rebel held areas, even those run by international aid organizations, are being targeted by the Russian and Syrian governments, according to Amnesty International and MSF. The situation in Yemen is similar, as a large percentage of attacks are carried out by Saudi Arabia's coalition forces. The tales reported by witnesses to these attacks are harrowing, and the attacks have continued unabated since the UN resolution. In total, close to 100 medical facilities belonging to or supported by MSF alone have been bombed since 2015. Joanne Liu, the international president of MSF, said that "we can no longer assume that fully functioning hospitals, in which patients are fighting for their lives, are out of bounds… Hospitals and patients have been dragged onto the battlefield."
The systematic targeting of hospitals and medical professionals has been met with a severe lack of action. Flagrant violations of UN conventions, international humanitarian law, and previously considered norms of warfare have been carried out with impunity. Destroying medical infrastructure makes living in war torn areas impossible. When health services, and the people who provide them, are eliminated, entire communities follow soon behind. The mentality in Syria and Yemen that "the doctor of my enemy is my enemy as well" is resulting in mass casualties and an incredible level of intimidation to patients and medical professionals alike, which forces them to abandon hospitals out of fear of attack. When terrorist groups and governments alike are targeting hospitals, solutions seem to be few and far between.
There is little hope that UN resolutions will change anything. Diplomatic condemnations and denials of coordinated attacks are the only announcements coming from Western powers, so the burden of protecting vital medical infrastructure has fallen to the various NGOs operating on the front lines. One strategy adopted by MSF is to obscure the locations of hospitals. They deny the Syrian and Russian forces access to the GPS coordinates of its facilities. Doctors use code names to refer to hospitals in communications in order to further protect locations. Previously, for safety's sake, hospital locations were public knowledge, as to decrease the likelihood of collateral damage. Now the opposite holds true.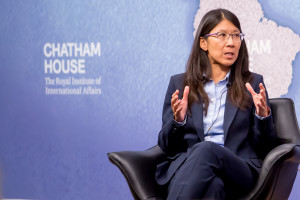 The best way forward would require the involvement of the United States and the rest of the Security Council nations. Humanitarian agencies are hopeful that the international community will impose even more stringent sanctions on governments violating international law and partaking in war crimes. However, the reality remains that NGOs are the primary actors responsible for defending civilians against governments, but there is little they can do. MSF has called for independent investigations through the International Humanitarian Fact-Finding Commission (IHFFC) and other research agencies to determine who exactly is responsible for the discriminate bombings of hospitals. Even this is difficult, as the Commission requires consent of both parties involved in an investigation. As for now, humanitarian organizations' only recourse is through advocacy in media, a solution that can either spark global outrage and mass mobilization of people, or garner little to no attention and fizzle out without even a hashtag. Crimes against humanity do not need to go viral, they need to be prosecuted. But at this point, MSF and others will take what they can get.