Editor's Desk: Journalism on Trial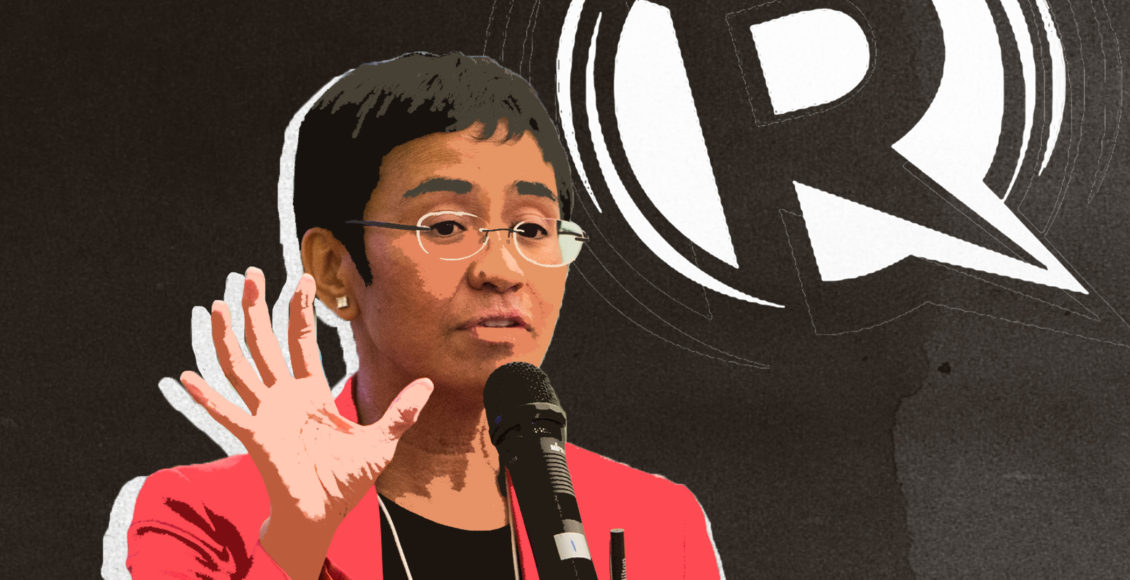 Graphic by Camille Point
On July 23, a cyber libel trial against Rappler Chief Executive Maria Ressa began in a regional court in Manila. Ressa is on trial to face charges concerning a May 2012 Rappler article which reported that a businessman was under surveillance due to associations with human trafficking and drug smuggling. The businessman in question, Wilfredo Keng, filed a complaint against Ressa and Rappler. The charge, which falls under the Cybercrime Prevention Act of 2012, has moved forward despite the fact that the law was not signed until September, four months after the article was published. 
This was one allegation among a string of many that have been placed on Rappler and its staff since Philippine President Rodrigo Duterte took office in 2016. His government has repeatedly threatened to shut down the website, which has been critical of Duterte over the past few years. Duterte claims that Rappler is "fake news," had the website investigated for tax evasion, linked the organization to the American Central Intelligence Agency, and banned one of its political reporters from press briefings in the Presidential Palace. The trials against Ressa and Rappler is a display of the capacity that Duterte's administration controls in censoring and eliminating dissidence. If convicted of the criminal and civil cases brought against her, Ressa could face 63 years in prison. 
These trials are an all-too-familiar clash between the growing space of journalism in the digital age and media-bashing populists. We're seeing this confrontation play out globally in real-time, from the Philippines, to Brazil, to India, to Russia, to the United States. In an effort to consolidate control of the state, world leaders have taken aim at the fourth estate, attempting to delegitimize journalists' authority to speak truth to power. In an online space oversaturated with disinformation and atrocious ideologies, the need to keep journalism honest is as important as ever. 
When I moved from my home in the Philippines to Montreal in 2016, the significance of the press and the power of "fake news" lingered heavily in the back of my mind. A few months before I left, the nation went to the polls and elected a new president, Rodrigo Duterte, to the tune of 16 million votes, 39% of the popular vote. While his election didn't surprise me, the lack of veracity in election coverage left me dumbfounded. In one Facebook post, Pope Francis had reportedly endorsed Duterte for president. Another popularly circulated statement claimed that NASA hailed Duterte the "best president in the entire solar system." 
But not all fake news is flattering. Leila De Lima, a senator who opposes Duterte's brutal War on Drugs, is the subject of an online campaign of misogynistic attacks and character assassination, through the circulation of viral posts such as 'Leila de Lima is the patron saint of drug lords" and a doctored photo of De Lima petitioning the Supreme Court to allow a former partner to visit her while she is detained for (undoubtedly politically motivated) drug charges. In another fabricated post, opposition Senator Risa Hontiveros allegedly promised to pay protestors to rally against Duterte. 
The list goes on and on. While addressing disinformation on the web is admittedly a nonpartisan issue, Duterte's team did admit to spending $200,000 US to pay social media users to promote and defend him online, at least during the 2016 elections. 
Most of the time, the difference between fact and fiction is obvious. But when you're faced with a dizzying amount of online posts stating a variety of claims, it's hard to keep track. Put that together with Facebook providing free access to their platform on smartphones in developing countries like the Philippines, but withholding internet access to fact-check, and you have yourself a disinformation crisis.
The spread of intentionally inaccurate information is a threat to democracies all over the world. When a government uses this issue to its own advantage and manipulates state processes to silence dissidents, it's up to all of us to pick up the slack. This is what I see as the McGill International Review's purpose heading into the next year. Where institutions fail, the press has a special obligation to protect the truth. As journalists like Maria Ressa stand trial for the work that they do, we ought to stand beside them. 
The goal from our staff here at MIR is a relatively simple one: done properly, journalism has the ability to equip people with the conceptual tools to wade through misinformation and better understand the world around them. With a staff that hails from all across the globe, the MIR is a microcosm of varied perspectives; a digital space where international politics is truly international. MIR opened my eyes and pushed me to challenge my own viewpoints by bringing new ideas into focus. As you spend some time in our little corner of the world, I hope MIR does the same for you. 
Welcome to MIR 2019 – 2020. 
– Alec Regino, Editor-in-Chief