Expat Elector Weekly Roundup #1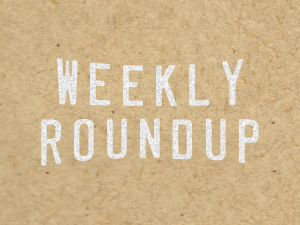 This marks my first of what will hopefully be many weekly roundups. I hope to write a post every Sunday summing up the top five most important stories of the week (in my opinion, of course) in the US election as well as any upcoming local events here in Montreal or the surrounding area if you want to get involved with the election right here in Canada.
1. After the excitement of the first Democratic debate, most news and events were in relation to analyzing the results and "who won"; this resulted in internet scuffles. While most articles and newscasters say that Hillary Clinton won, viewers and polls believe that Bernie Sanders stood out the most. Sanders answered questions well, concisely, and with gusto – click here to see some of his highlights.  Some folks think this is a conspiracy against Sanders because of Hillary's strong ties with Time Warner which has donated over $500,000 to her campaign thus far. I have no idea what to think of this in all honesty. Any thoughts?
2. Mitt Romney came out with strong words against Donald Trump this week. As we all know, Trump is not exactly careful with his words, ranging from disparaging comments about women to offensive statements on Mexican immigrants. The 2012 Republican presidential candidate stated that Trump's "hurtful" and "childish" comments will ultimately hurt the GOP and can only cause harm to the party.
3. After holding out for a while, it appears that Vice-President Joe Biden is finally seriously considering announcing a bid to run for the #1 position. It has been a long time coming – before passing away from brain cancer this past summer, the late Beau Biden (son of the Vice-President) allegedly told his father that he wanted him to run again for President. I wouldn't be surprised if he makes an announcement this week. We'll have to see what happens!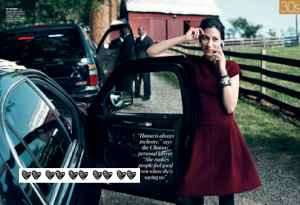 4. Top Hillary Clinton aide and wife of the incredibly embarrassing former US Congressman for New York Anthony Weiner, Huma Abedin testified for more than six hours to the House Select Benghazi Committee on behalf of her boss in response to the 2012 attack that killed four Americans. The Benghazi Committee could very possibly make or break the campaign for Mrs. Clinton therefore the Expat Elector is likely to make a post next week solely dedicated to this subject.
5. On a cute note, #BabiesForBernie has broken the internet. Parents have posted photos of their little ones dressed as the Democratic candidate all week to the excitement of baby lovers and Bernie lovers alike.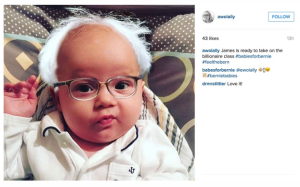 For starters, check out Democrats Abroad Montreal and Republicans Abroad Canada. Both organizations have great information about how to get involved and Democrats Abroad has a chapter at McGill. Though neither of their websites are updated very often, they are indeed active groups. I'll keep you up to date on their specific events in the future and plan on personally attending them!
With 386 days until the election,
Phoebe Warren