A Falling House of Cards: How Trump Could Cost the GOP Congress in 2018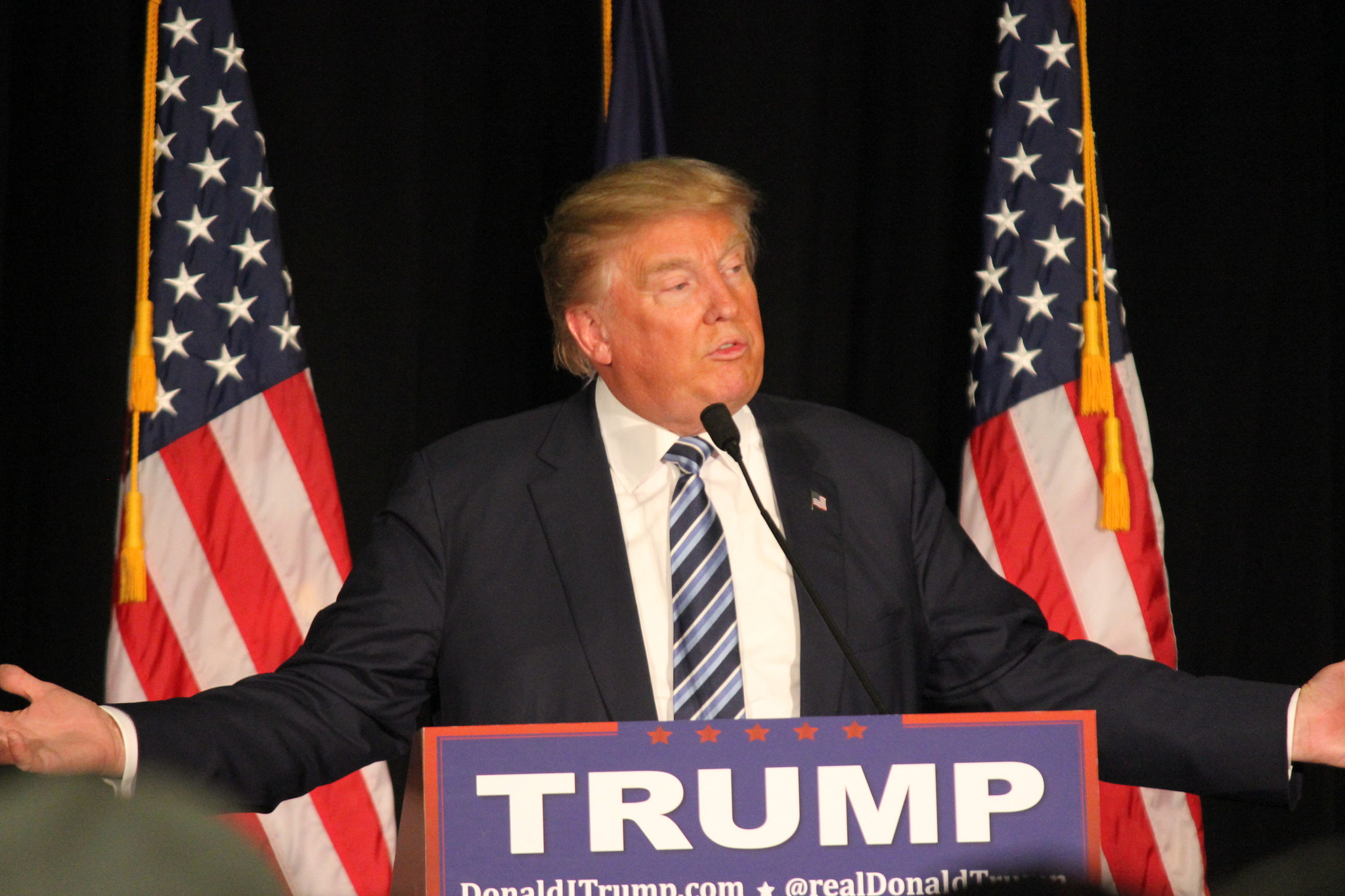 Just recently, GOP efforts to repeal the Affordable Care Act (ACA) collapsed in the U.S. Senate chamber, a major failure for Donald Trump and Congressional Republicans. All of this occurred in the midst of a White House shakeup, with Trump at the centre of the chaos that provided nothing more than a distraction from addressing legislative priorities. With the firings and resignations of several Trump appointees and staff, this shakeup points to a growing desperation on the part of Trump to consolidate decision-making in an exclusive group of loyalists. It also demonstrates growing tension within the White House and the administration, as legal and political battles have compromised Trump's political effectiveness. This tension has spelled disastrous consequences for the future of the GOP as the 2018 midterm elections near. Trump's goal in reshuffling his team is ultimately to protect his reputation, consolidate loyalty, and insulate himself. However, this preoccupation has caused him to neglect his lawmaking role and has stifled legislative hopes for Republicans. With the White House in disarray, Trump is also at odds with his own party and has likely compromised GOP success in 2018.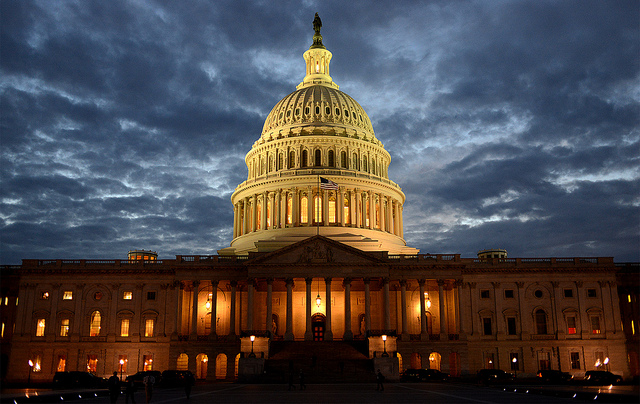 Rarely have previous administrations faced as much conflict as quickly in the first term as Trump has. No modern president has been as unpopular in their first term either. Typically, the first months of a presidency entail working with Congress to enact key legislation, establish a strong team of staff, and present transparency and progress to the American people. Trump's dramatic shakeup within White House ranks has done none of the above. For one, the White House proved unable to stay focused as the probe into possible collusion between Trump's staff and Russian officials intensified. This distraction led to the failure of the GOP's repeal-and-replace effort to dismantle the ACA. Governor John Kasich of Ohio remarked that the legislative progress would occur when the "chaos" within the administration would falter. Internal shakeups have traditionally sought to bring discipline to a disorganized and chaotic White House. This shift of course has occurred during high profile events, such as the Iraq War and the Lewinsky Scandal. The fact that this shakeup has occurred so early in the administration points to a fundamental failure in channelling priorities. Furthermore, it has exposed a team of staff with dispersed loyalties and personal vendettas against one another.
The resignation of Press Secretary Sean Spicer on July 21, upon the naming of a new Communications Director, signaled that the White House was changing its communication strategy. Spicer was one of Trump's primary lines of defense in a campaign against "fake-news" media in the White House press room, infamously dodging questions about Trump's erratic tweets and controversial policy measures. To many, Spicer proved incompetent in handling the pressure and building the narrative the way Trump wanted. The antagonism between the White House and media signaled instability within the administration. Specifically, it demonstrated that the White House was being pummelled by allegations that it could not successfully repel. Spicer's resignation and the hiring of Anthony Scaramucci showed that Trump wanted to play stronger defence. Scaramucci's controversial and bombastic approach demonstrated that he was capable of deflecting media attacks and, as a fiercely loyal figure, would do just about anything to protect Trump's image. After all, Trump was interested above all in protecting himself and his reputation in the face of personal attacks and incriminating allegations. "Draining the swamp" within his own White House in order to consolidate loyalty proved priority number one, rather than working with Congress to whip the votes to repeal the ACA, a major campaign promise.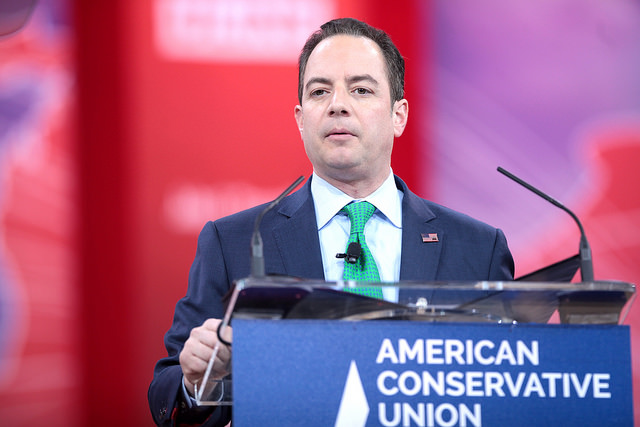 One of the more recent events in the shakeup, the departure of Chief of Staff Reince Priebus, was announced just fifteen hours after the Senate health care vote failed with the defections of three GOP senators. Priebus had worked closely with Speaker Paul Ryan to push a similar health care bill through the House, before it eventually failed in the Senate. The failure of this legislative initiative was likely the tip of the iceberg for Priebus, whose close relationship with members of Congress was expected to help Trump gain favour with Congressional Republicans. A key part of a Chief of Staff's duties is negotiating with Congress on behalf of the President. Priebus was expected to serve well in this capacity, standing by Trump while maintaining strong ties with the establishment in Congress. His ouster from the West Wing is likely to alienate Congress and make successful policy-making difficult, as Priebus gave Trump much needed credibility. Such a legislative stall would also hurt Republican chances as voters head to the polls in 2018, especially in competitive GOP districts won by Clinton in 2016.
Going into 2018, hope for the GOP looks grim. Many polls have projected that they may lose a House majority in 2018, a severe political loss to an already fragmented party. Trump has already alienated himself from many Republicans in Congress, some of whose seats lay in very contentious districts. Many Republicans have found themselves swamped by frustrated constituents in local town hall meetings, drawing criticism from angry voters over the GOP-led ACA repeal attempts. In the last week before the Senate vote, instead of whipping votes for the repeal vote, Trump found himself angrily tweeting about Attorney General Jeff Sessions over his decision to recuse himself from the Russia investigation. In a time of severed loyalties, it is surprising that Trump is on the offensive with Sessions, his first major congressional endorsement and architect of his infamous immigration platform. His attempt to strong-arm Sessions has drawn criticism from members of his own party in Congress. Democrats are likely to benefit from this chaos, citing the fact that many of those 23 million people liable to lose healthcare coverage with the repeal of the ACA, per CBO estimates, live in poor, rural districts that Trump won.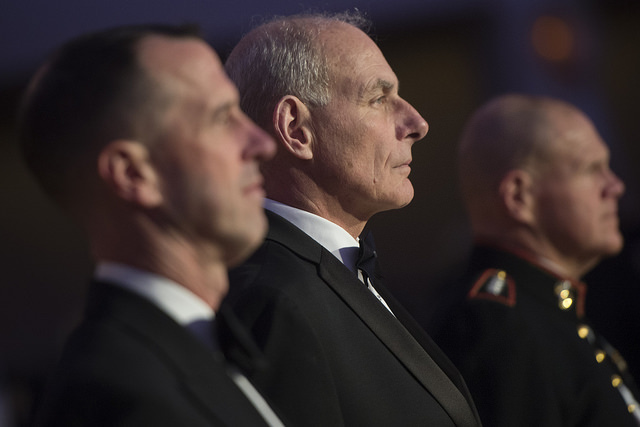 Trump has remained easily distracted by his personal agenda and loosely committed to pursuing any policy initiatives. So far, he has failed to spearhead any major piece of legislation. His presidency has instead been marked by decisions made via executive order, including the controversial Muslim ban and numerous deregulations. With retired Marine general and former Homeland Security Secretary John Kelly recently tapped by Trump to replace Priebus as Chief of Staff, many hope that Kelly will bring much needed stability into the West Wing. The question is if Kelly will have the president's ear in a way that Priebus did not. Although Kelly is an unorthodox choice for Chief of Staff, as someone without the same network and influence as Priebus, he may be able to bring Trump into reality.
Under Kelly, the White House has a chance to set its priorities straight and focus on legislative wins to save the GOP. For Trump to have any major legislative accomplishments and retain a fighting chance for Republicans in 2018, he must signal to Congress that he is more interested in promoting a clear policy agenda than occupied by office politics and infighting. Republican strategist Alex Conant noted that Trump has spent most of his political capital on "nothing but defending his own reputation." If Trump signals a commitment to policy and a willingness to work with his own party, the Republicans may last through 2018. As of now, however, Trump is likely to be more of a liability than an asset for 2018. With current disapproval ratings as high as 57 percent and with presidents tending to get more unpopular in the lead up to midterms, no matter how much the GOP distances itself, Republicans will find themselves guilty by association.