Female Activists: Much More than Victims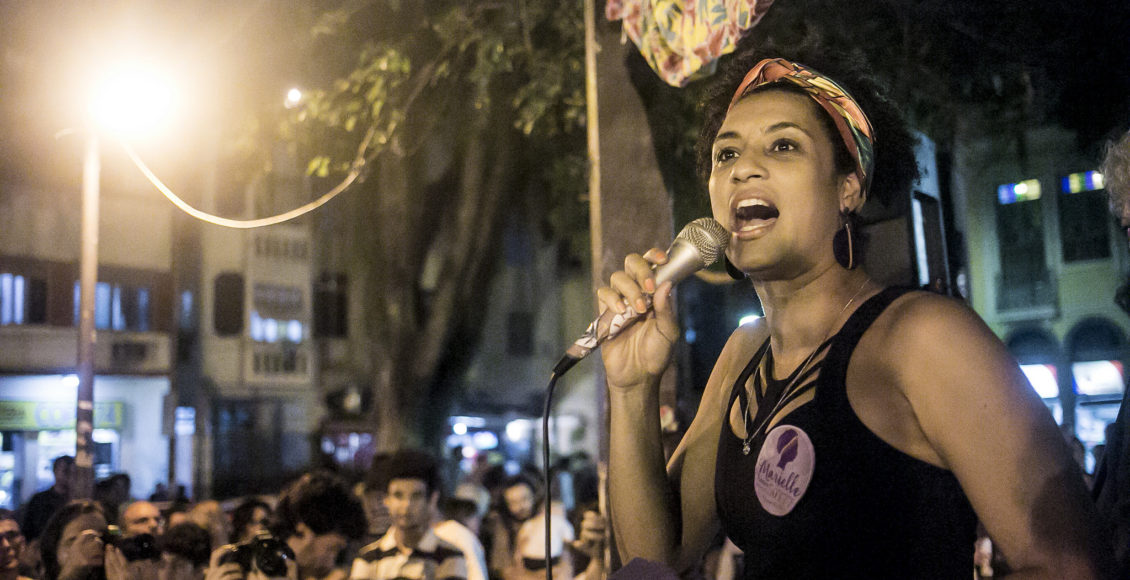 Brazilian activist Marielle Franco was shot to death last year after delivering a speech on March 14th. https://bit.ly/2U9KwhV
On October 9th, 2012, a masked Taliban gunman entered a bus and shot a 15-year-old girl who was returning home after taking an exam at school in Swat Valley, Pakistan. Despite receiving many threats on social media due to campaigning for girls' access to education in her country, she stayed true to her convictions and continued promoting her ideas before the attack. Left in critical condition for months, she miraculously survived. Her name is Malala Yousafzai. She is now one of the world's most prominent activists for female education and the recipient of the 2014 Nobel Peace Prize (the youngest laureate in history). Undoubtedly, Malala is a great exponent of female activism and the many threats it poses to the exercise of power with impunity. But she is far from being the only one.
Malala belongs to the growing community of women who have dedicated much of their lives to defending the rights of others. In congregating the masses and disseminating their claims for justice beyond national borders, female activists have not merely given a voice to the voiceless, which in itself is a great achievement. In many cases, they have also shed light on the lack of transparency from increasingly repressive governments, igniting a beacon of hope for the ostracized. What is more, coupled with their inherent vulnerability as human rights defenders, the fact that they are women has deceived their antagonists into underestimating the potential of their initiatives. In actuality, through peaceful dissent these brave women have reached a level of notoriety that continues to encourage women in other parts of the world to do the same. Facing blatant bigotry and often relentless witch-hunting, the survivorship of their message is truly impressive.
The recent imprisonment of lawyer Nasrin Sotoudeh in Iran has been widely reported by Western media. On March 11th, Sotoudeh's husband, Reza Khandan, wrote on Facebook that the sentence entailed 38 years in jail and 148 lashes. Imputations against her include "propaganda against the state", disturbance of the public peace and order, "appearing in court without a headscarf", "encouraging corruption and prostitution" and lastly "colluding against the system." Sotoudeh has dedicated her professional life to the defence of human rights, chiefly those of women and children. Due to her humanitarian legacy, she has received numerous awards, such as the Tucholsky Prize in Sweden and the European Union's Sakharov Prize. This is not the first time Sotoudeh has received a prison sentence. In 2010, the Islamist state prosecuted her for representing a threat to national security, but conveniently decided to release her along with other political prisoners shortly before the president addressed the United Nations.
As many analysts have pointed out, Sotoudeh's incarceration — according to Amnesty International, the most severe sentencing in years — is a reflection of the corruption and repression promoted by a longstanding theocratic regime. In an interview she gave prior to her imprisonment, Sotoudeh highlighted the fact that political prisoners must choose from a list of lawyers selected by the court, a situation she characterizes as "say[ing] goodbye to the legal profession in Iran." Needless to say, members of the judicial system have remained silent. Tara Sepehri Far, a researcher of human rights abuses in Iran and Oman, argues that there are very "vaguely defined national security charges" against dissidents. She also emphasizes the recent appointment of Ebrahim Raisi — a man who was involved in mass executions and the purge of political opponents in the '80s — as chief of justice. Many organisations and democratic political leaders have already denounced the absurdity of the charges against Sotoudeh and asked for her immediate release. Yet she remains behind bars, waiting for the kind of justice she has advocated for her entire life.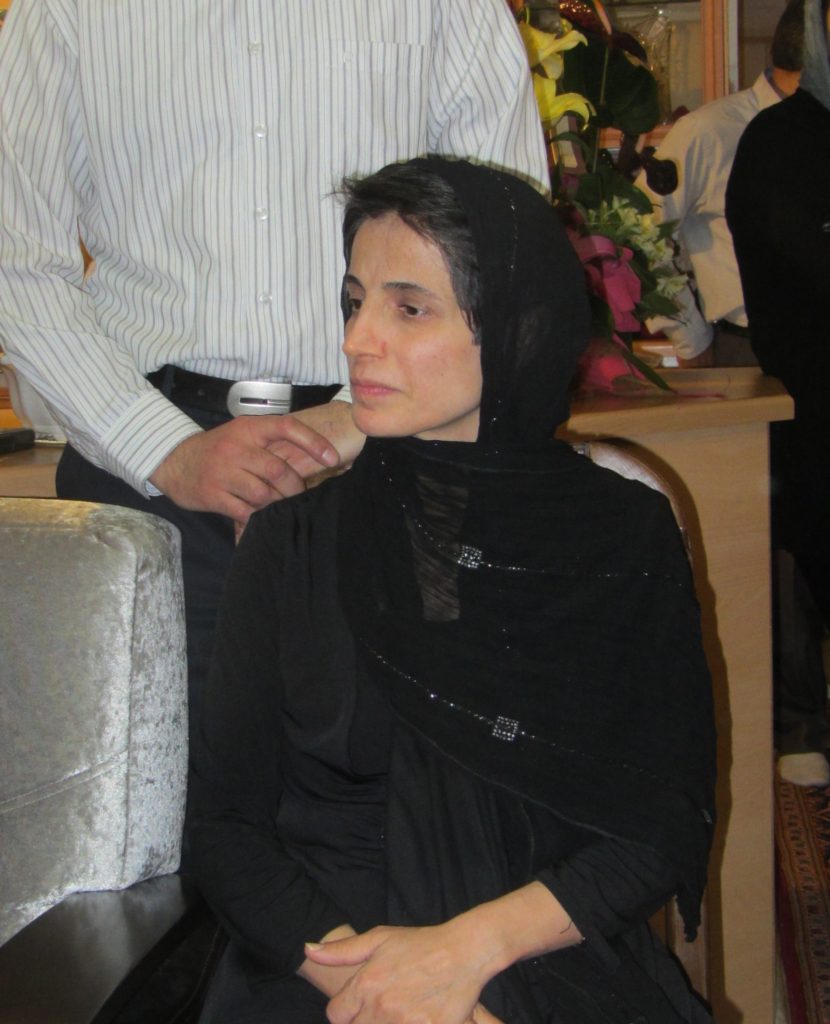 On the geographical antipodes of Iran, thousands of Brazilian activists and demonstrators still remember and diffuse the message of Marielle Franco, who was shot to death last year on March 14th, after delivering a speech. Born and raised in Maré, a favela in northern Rio de Janeiro, Franco started working at the age of 11 to support her family and gave birth to her only daughter eight years later, who she raised as a single mother while also working and studying. She went on to win municipal elections and started a fruitful career both as a city council member and a human rights activist who aimed at empowering women and minorities. Being black and bisexual, she worked passionately against the marginalization of black women from the favelas and the LGBTI community.
A remarkable freedom fighter, Franco was the antithesis of Jair Bolsonaro, the racist, misogynistic, homophobic Army captain who was elected Brazil's 38th president earlier this year. Similar to the Iranian courts, Bolsonaro said nothing about her homicide, which is not surprising since both her murder suspects seem to have very close ties with the Bolsonaro family. Like Sotoudeh, Franco represented a threat to the status quo in her country and instilled in Brazilian women and men the need to mobilise peacefully against human rights violations. The architect Monica Benícios (who was Franco's girlfriend) comments that, against the colourful backdrop of the Brazilian Carnival, both Franco's murder and Bolsonaro's victory finally revealed to the world that Brazilian society is still largely racist, sexist, misogynistic and homophobic.
Both of these women have shown an unparalleled capacity to articulate counter-discourse to those in power that is strong enough to convince many citizens of the urgency to stand up against the violation of their fundamental rights. Their coordination of collective action has certainly been a key element in the cohesiveness of dissidents. Nonetheless, having had such profound global impact, Sotoudeh and Franco's stories — just like Malala's — are not singular.
Just in Latin America, we find copious examples elsewhere. On November 25th, 1960, the Mirabal Sisters were murdered on account of their active campaigning against the dictatorship of Rafael Trujillo in the Dominican Republic. In Honduras, after numerous threats, environmental activist and indigenous leader Berta Cáceres was shot to death in her own house three years ago. On March 2nd 2017, activist Ruth López was killed by two unidentified men while she was eating at her brother's restaurant in Medellín, Colombia. In Mexico, Miriam Rodríguez, a desolate mother who became an activist after her daughter's disappearance — a case which is reminiscent of the Mothers of Plaza de Mayo, in Argentina — was shot together with many of her followers. This year, on March 30th, Claudia Vera, a transsexual activist from Lima, Peru, was murdered at the age of 30.
Democratic governments and human rights organisations must condemn these murders and pay homage to activists and their honourable projects. Despite their tragic endings, it is also important to remind people that they are much more than victims. All of them — alive and dead — have become symbols of resistance against oppressive regimes and the most conservative factions of their societies. While it is very likely that more will die before the realisation of the justice they seek, their dreams and determination for it live on. And so, those in power should definitely be afraid of them. Because, today more than ever, their cause is our cause.
Edited by Shaista Asmi