First Comes War, Then Comes Famine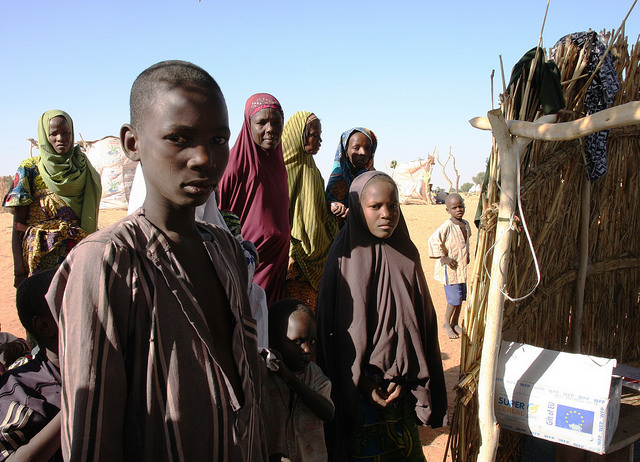 Nutrition care for Nigerian refugees in Gagamari camp, Diffa region, Niger https://flic.kr/p/qw8Tkr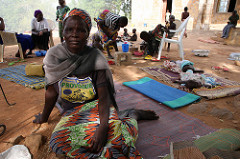 They've killed upwards of 20,000 people through suicide bombs and armed raids, decimated large swaths of land, taken hostages and prisoners, and disrupted the oil production of a country dependent on its revenues. The international spotlight is focused on the fight for Mosul, but the world's deadliest terrorist organization continues to operate a half continent away. Boko Haram, founded in 2002, first received its moment in the headlines 12 years later.
On April 14, 2014, the extremist group kidnapped 276 schoolgirls from their dormitories in the Chibok region of Northern Nigeria. Just like all previous Boko Haram attacks, the kidnapping received hardly any news coverage outside of Nigeria, and the government did not address the attack until angered Nigerians took to Twitter to demand that the government help to #BringBackOurGirls. This hashtag swept across Nigeria, and soon beyond and the internet was filled with pictures of celebrities and world leaders, including Malala Yousafzai, Michelle Obama, Emma Watson, and David Cameron, posting pictures holding signs bearing the catchy plea.
Boko Haram has only ever been widely covered by the media in relation to these kidnapped school girls, so a few weeks ago they made it into the papers again. On October 13th, 2016, some of the schoolgirls were released, thanks to a deal brokered by the Swiss government and the International Committee of the Red Cross. They have been reunited with their families, and are receiving mental and physical treatment. But, while the horror of the past few years is over for these girls, destruction wrought by Boko Haram is just beginning for millions more, and is being discussed by a much less receptive, much less sympathetic international audience.
The less well documented of Boko Haram's atrocities is their complete destruction of Northeastern Nigeria, more specifically the Borno State, which is currently in the throes of what senior UN relief official Peter Lundberg has called the "worst humanitarian crisis on the African continent." According to a report by UNICEF, years of conflict have displaced 2.6 million people nationwide, including 1.4 million children. More than 1.2 million of those displaced persons reside in Maiduguri, the capital of Borno, either in informal lodgings or the 11 official camps. These numbers are overwhelming in their own right, but when coupled with the fact that this area is almost entirely unreachable by underfunded and overworked aid groups, disaster is guaranteed.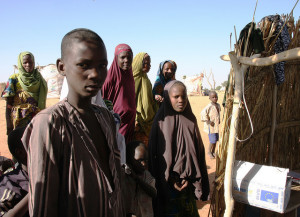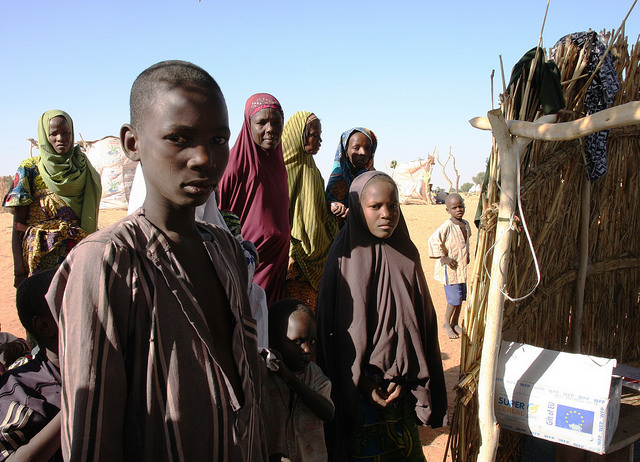 The Borno state was at one point considered the bread basket of the region, so the destruction of massive amounts of land has caused unthinkable disruption of agriculture. Most of the people who have fled the Boko Haram insurgency were subsistence farmers, and have been unable to plant for nearly two years. This, coupled with a slow, climate change-induced drying of Lake Chad, the primary source of fresh water for much of Northeastern Nigeria, has prompted what Joanne Liu, the president of Medecins Sans Frontieres (MSF), has described as "the worst nutritional crisis of the decade". Nearly 400,000 children are facing starvation this year alone, and over 6 million people are at risk for "severe hunger". According to a coalition of 15 humanitarian organizations, over 65,000 people are "already living in famine in pockets of northeast Nigeria, and over one million people are one step away from famine". One in five children could die before the end of this year. "Every time I think I know how bad it is, we get more data and it's worse," said Arjan de Wagt, the head of nutrition at UNICEF in Nigeria.
Though Boko Haram has been mostly cleared from major cities, the land between towns is still rife with insurgents, and is a prime area for guerrilla style attacks on aid agencies. One such ambush occurred in July, when a military escorted aid convoy was attacked at a river crossing on their way to Maiduguri. There were no fatalities in this attack, but strikes against military and humanitarian targets are again on the rise. In mid-October, a military base located on the border of Niger was bombarded, leaving 83 soldiers missing and 13 wounded. This pattern of attacks will only continue to grow now that the rainy season is over and roads are once again safely navigable, but travel on even a small number of roads is a marked improvement from earlier in 2016. Until recently, humanitarian workers were completely cut off from the countryside, leaving them unable to send food and medical assistance to hard hit areas.
One major cause of this delay in assistance is the government's refusal to acknowledge the true scope of the crisis. President Muhammadu Buhari has repeatedly painted the region in a falsely positive light when giving speeches, and had avoided calling for foreign assistance until mid-September. The government continues to tell internally displaced persons to return home to newly liberated towns, but Boko Haram is still active in many areas considered safe by Buhari. The military has developed a strategy of starving out the enemy, and in cutting off food supplies to parts of Borno where Boko Haram might be hiding, has exacerbated the already critical hunger epidemic. In light of this, MSF has aptly called the response by the Nigerian government "massively insufficient, uncoordinated and ill-adapted", but the crisis has grown to a scale that is impossible for one government or charity group to manage.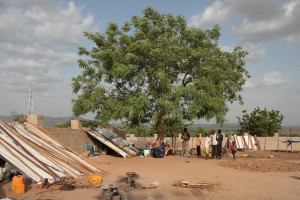 As per the usual in Africa, Western attention has been minimal. From the Rwandan Genocide to Somalia in both the 1990s and 2012 to the recent Ebola epidemic, procuring aid and awareness has always been one of the most pressing matters in handling crises on the continent. Few but professionals in the field are aware of the scope of the crisis ravaging Nigeria, and the media has yet to run any major stories adequately describing the horrors facing the region. It's "a forgotten crisis", and this status is killing any and all chances that aid agencies have of combating what could soon become a catastrophic failure of the system. The UN's Nigerian Humanitarian Response Plan for 2016 requires $484 million for life-saving interventions, but has only received one third of the necessary funding. UNICEF has estimated that approximately $115 million is needed to save the lives of children, but only $24 million has been raised.
When Western lives are not directly at stake, mobilization in Africa is a challenge rarely defeated, but it is imperative that the current case in Nigeria break this trend. If more countries do not open their wallets, and if news agencies do not cut through the ratings-induced fog covering the entirety of Sub-Saharan Africa, hundreds of thousands of innocent civilians will die from disease and malnutrition, and worse yet, the terrible suffering will be entirely forgotten.