HIV/AIDS in Tanzania and the Plight of Homosexuals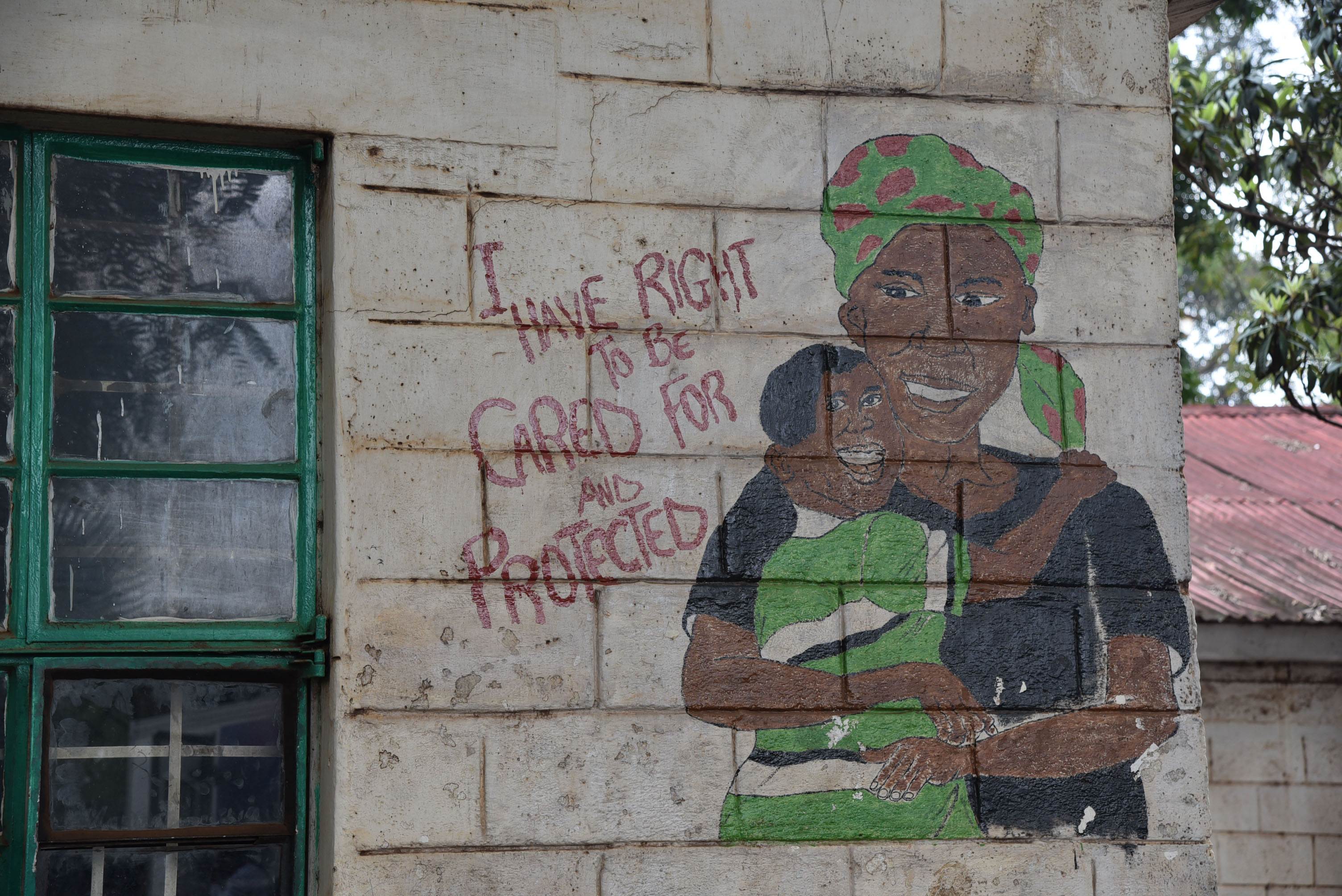 Wall art from the World AIDS Day in 2016 https://flic.kr/p/PH29mw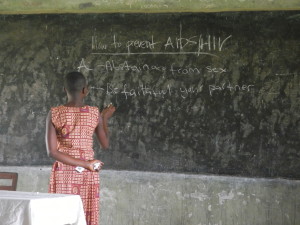 For many Westerners, AIDS is something that is rarely thought about, and certainly not confronted on a regular basis throughout our daily lives. Despite how well known this disease is, it is easy to distance oneself from its effects and prevalence when its direct consequences are not felt. The reality is much harsher in sub-Saharan Africa, which houses 24.7 million people living with HIV as of 2013, which reflects 71% of the world total. The extent of the HIV/AIDS epidemic in sub-Saharan Africa is immensely widespread, and still requires much progress despite what has already been done to limit the extension of the disease.
One particular country in sub-Saharan Africa that deserves focus on its HIV/AIDS epidemic is Tanzania, because of the extent of those affected (HIV/AIDS is the leading cause of death) and the government's anti-gay stance, which affects treatment options for homosexuals living with HIV. This discrimination regarding the recipients of necessary health care make it harder for Tanzania to take the necessary steps to commit to decreasing the AIDS epidemic in the country, and also results in the preventable deaths of many. To promote the continuance of progress in health-related issues within Tanzania, it is essential for the government to separate its ideological views from its obligation to provide assistance to those in need.
Before examining the anti-gay nature of HIV/AIDS prevention in Tanzania, it is important to understand the extent of the effects that this disease has on the population of the country as a whole. Despite a positive decline in new infections over the period from 2010 until 2015, there are still approximately 1.4 million people living with HIV in Tanzania and 36,000 AIDS related deaths per year. The people affected by this disease is also not random, as there are concentrated epidemics occurring among certain populations such as sex workers, those who inject drugs, and men who have sex with other men. However, despite the fact that these core groups suffer particularly from these epidemics, the primary population that sees the majority of HIV infections are those engaged in heterosexual sex, which accounts for 80% of infections. Beyond this, the effect of HIV on adolescents is becoming increasingly problematic, especially due to the fact that the demographic distribution of Tanzania is particularly young, with a third of the population between the ages of 10 and 24. This poses issues because this age group is more likely than others to engage in unsafe sexual behaviour that lends itself to the contraction of HIV, and also because mother-to-child transmission rates are still quite high, causing almost a fifth of new HIV infections. Clearly the HIV/AIDS epidemic in Tanzania is regrettably widespread and there are many areas for improvement with regard to resolving it. Now, however, I will turn to the problems facing the gay community with regard to HIV/AIDS treatment because of the obvious discrimination they face and the facility with which their situation can be improved with more support.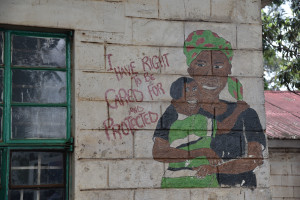 Even disregarding the lack of assistance for homosexuals infected with HIV, Tanzania reflects one of the harshest anti-gay climates in the world. Homosexual activity in Tanzania is illegal, and can be treated with 30 years to life in prison, with a mandatory minimum of 20 years for any attempt to have gay sex. Furthermore, same-sex adoption in banned in the country of Tanzania, and there are no protections for homosexuals with regard to discrimination in housing, employment, and military participation. There have also been reports of extensive violence and abuse by police against members of the LGBT community, which further reflects the nature of life within Tanzania for homosexuals.
This unfair and intolerant treatment of the gay population within Tanzania is not just integrated into the country's laws and reflected in prejudiced stigma, but also inhibits access to treatment and preventative measures to combat the HIV/AIDS infections that are so prevalent within society. In late 2016, the Tanzanian minister of health announced the banning of HIV/AIDS outreach projects that are directed towards gay men, which resulted in the temporary closing of programs funded by the United States that provide medical assistance to homosexuals. This had a substantial affect on the gay population, which is clear when considering that around 30% of gay men in Tanzania are HIV positive. The United States' foreign HIV/AIDS programs are immensely successful and responsible for saving millions of lives, and the Tanzanian case is the first in which a country has halted parts of the initiative in order to target the gay community. Leading up to the temporary Tanzanian ban there was also much backlash from officials aimed at the gay population within the nation and the organisations that supported its members with HIV/AIDS, as it was believed that they promoted same-sex relationships.
After the temporary ban of HIV/AIDS support organisations and outreach projects in 2016, the beginning of 2017 saw the government of Tanzania's termination of 40 private health centres from providing assistance related to AIDS. This was in large part caused by the accusation that these health centres worked to accommodate the gay community. In announcing this development, Tanzania's health minister cited the belief that NGO's are using some health centres to promote homosexual intercourse as rationalization for this action. This proves just how far there is still to go with minimizing the stigma around homosexuality in Tanzania, as well as separating these beliefs from the government's responsibility to allow and encourage assistance that helps counter the country's leading cause of death.