How Can The African Food System Reconcile Two Divergent Approaches?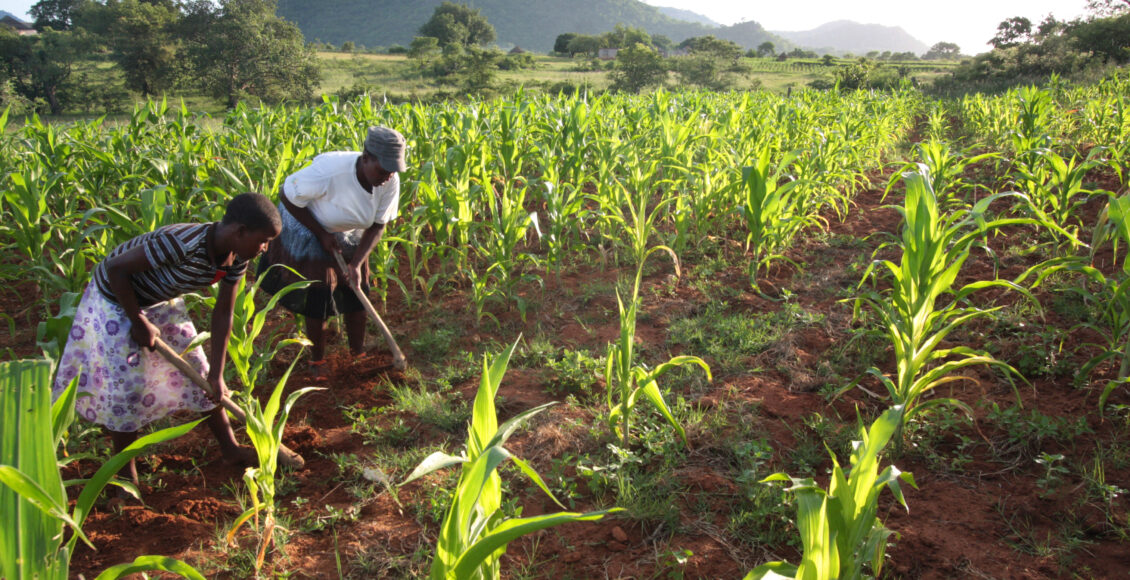 In September, a who's who of CEO's, government officials, and stakeholders in the African food industry gathered in Dar es Salaam, Tanzania for the annual Africa Food Systems Forum Summit. Formerly known as the AGRF, the summit describes itself as the "premier forum for African agriculture and food systems." While the Summit claims to focus on building back a better food system on the continent, a glaring hole is present among the myriad of corporate sponsors and executive speakers – the smallholder farmers and organizations at the heart of said food system.  
The decade-old summit is the brainchild of AGRA, formerly known as the Alliance for Green Revolution in Africa. AGRA was funded by the Bill and Melinda Gates Foundation and the Rockefeller Foundation in 2006 as an African-led institution aimed at growing the African food system and reducing hunger. Since then, hunger has increased by 30 per cent in countries where AGRA operates, the average annual crop growth rate remains at 1.5 per cent, and the organization's push toward maize production diverts from the growth of climate-resilient seeds and crops. The organization found success in developing policy reforms, mobilizing partnerships, and reaching remote smallholder farmers. 
Among the 28 members of the Africa Food Systems Forum Partners Group, nine are global organizations or foundations, six are international development agencies or banks, and seven are multinational corporations. Only one organization, the Southern African Confederation of Agricultural Unions, is both based in and explicitly represents the interests of farmers in the region. Of the scheduled speakers at this year's Summit, two were labelled as farmers as opposed to 25 CEOs. While Africa's 33 million smallholder farmers contribute up to 70 per cent of the food supply, they are largely absent from regional and global stages.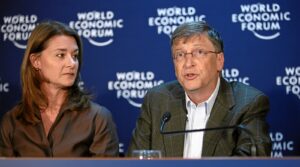 AGRA promotes a model of privatized and industrialized agriculture that originated half a century ago with the Green Revolution. A late 1960s USAID creation, the Green Revolution exported a neoliberal model of agriculture to Asian and Latin American countries, pushing for increased yields, industrialization, and public science research. The Green Revolution undoubtedly transformed agricultural systems, but retrospective evaluations highlight negative environmental, health, and economic impacts in targeted countries. Following a 2021 independent evaluation that found mixed results on farmer productivity, sales, and food security, AGRA announced a significant change in image, distancing itself from the Green Revolution tagline and rebranding the AGRF as the Africa Food Systems Forum Summit. While these changes separate the group from a failing initiative in name, their approach continues to minimize the voices of civil society movements in favour of well-known stakeholders. 
One strategy employed by large agricultural companies to marginalize local voices is to encourage farmers to purchase privatized and patented seed varieties. These patented seeds, which are dependent upon chemical fertilizers that farmers are also compelled to buy, are genetically modified seeds sold by companies. Farmers reported to AGRA that "even with good yields, they have to spend over 80% of their harvest income paying suppliers for seed and fertilizer." By way of AGRA's own midterm evaluation, they admit to exerting political influence across the continent to introduce industry-friendly seed laws. Stakeholders lobby African governments to pass seed privatization laws that limit the sale of seeds to patented ones or incentivize farmers to adopt these seeds through giveaways and temporary credits. In the name of plant variety protection, some cases criminalize farmers who share seeds, thus restricting traditional cultural practices and threatening biodiversity. 
Divergent from AGRA's approach to the African food system are the local manifestations of counter-mobilization that advocate for a shift to local management and control of food production. The Alliance for Food Sovereignty in Africa (AFSA) stands at the forefront of this counter-mobilization. AFSA is an alliance of civil society actors based in Kampala, Uganda. In their network, 30 active member organizations in 50 African countries form local, regional, and national networks that advocate for a transition to agroecology, a system that applies ecological principles to agricultural systems. AFSA leads local and national campaigns, publishes policy briefs, and engages in political and social advocacy in support of a democratic and locally driven system of agriculture. AFSA aims to restore a voice to the farmers and communities silenced by the widespread industrialization. Just prior to the Summit, AFSA held a virtual press conference opposing the corporate domination of their food system and reinforcing their lack of involvement through the slogan "No decision about us without us." If the Africa Food Systems Forum Summit shifts to include more diverse voices and collaborate on localized, bottom-up programs, they can begin to truly represent the African food system. 
In August, AFSA's Seed Working Group organized the second Pan-African Seed Governance Conference also in Dar es Salaam. The conference advocated for the prioritization of Farmer-Managed Seed Systems (FMSS) and farmers' rights on the continent. FMSS considers the process of seed-saving and sharing as pivotal to agricultural production and cultural heritage. AFSA's collective efforts support an approach to the food system in which knowledge exchange and collaboration is key. While AFSA utilizes a continental platform to share its vision for the future of the food system, it reinforces the importance of small African family farming and production systems and recognizes the nuanced and ever-changing context needed to approach managing a food system of 1.2 billion people.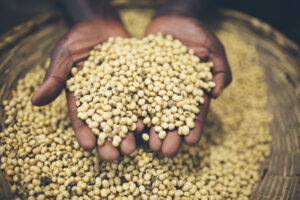 At the crux of this widening berth in approaches to the African food system is the looming homogenization of seed law across the continent. The African Union is paving a path towards the African Continental Free Trade Agreement, an agreement that will homogenize intellectual property regulations and in many cases, force seed privatization across the continent, regardless of local or national context. The looming institutionalization of a corporate-driven seed system threatens the livelihoods of millions of smallholder farmers and the viability of a food system built on agroecological principles. As it stands, the African food system is locked in a battle between two increasingly divergent approaches, necessitating a systematic change from stakeholders like AGRA and the Africa Food Systems Forum Summit. To bridge the ever-expanding divide in this system, the Summit must put their slogan into action and include the voices of smallholder farmers and civil society organizations in building back a better food system.
Edited by Breanna Hillgartner.
Featured image: "Workers on a maize farm, Zimbabwe" by David Brazier/IWMI is licensed under CC BY-NC-DC 2.0.