How China's economic expansionism is contributing to Muslim persecution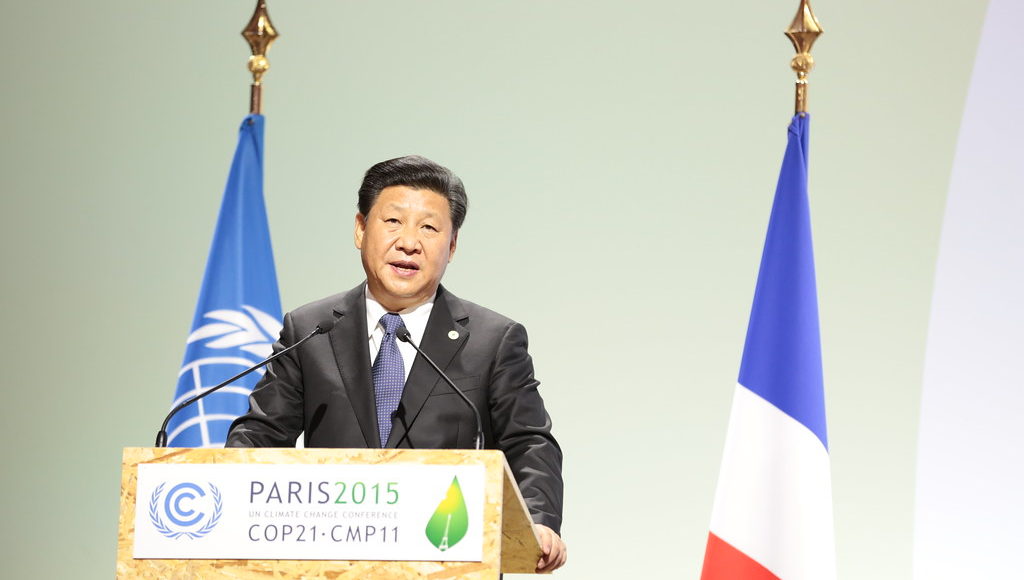 Since launching the Belt and Road initiative in 2013, the total value of all its projects stands at 3.7 trillion dollars. https://www.flickr.com/photos/unfccc/23399298156/
In 2013, China's incumbent president, Xi Jinping, traveled to both Indonesia and Kazakhstan as part of his mission to layout what would become the Belt and Road Initiative (BRI): a plan to encourage "peace and cooperation, openness and inclusiveness, mutual learning and mutual benefit" spanning 60 countries in Asia, Europe, and Africa through investment and infrastructure development. Shortly thereafter, Amnesty International published their annual report on human rights in China. The report contained evidence that, in spite of the new image China was aiming to project to the world, internal authorities continued to "clamp down on peaceful expressions of cultural identity," specifically referring to the internment and repression of Uighur Muslims. The Chinese government, as a paragon of modern economic development and oppressor of freedom and human rights, finds these two visions of its image converging at the centre of its campaign for economic expansion. While transgressing boundaries of sovereignty in a quest for economic supremacy in the East, President Xi Jinping has been allowed to continue such Muslim persecution due to the response, or lack thereof, by other predominantly Muslim countries in the region.  Consequently, the BRI and its large regional influence is inherently tied to the unjust criminalization of Uighur Muslims in China. 
At the heart of the BRI is the Xinjiang province – one of five autonomous regions throughout China. In reality, Xinjiang is only independent in name, and has been governed by Beijing since it was granted autonomy in 1955.
Spanning 1.6 million km² and home to a population of about 23.6 million, the province is a direct gateway to Central Asia and contains to one of the largest coal and natural gas deposits in China. Xinjiang's population is composed of 46 percent Uighurs, a minority Turkic-speaking ethnic group scattered across much of Central and East Asia. Given its importance to economic expansionism, the Chinese government under Xi Jinping has aimed to quell resistance in the region, resulting in the mass internment of around 1.5 million minority Muslim groups, comprised mostly of Uighurs, but also of Kazakhs, Hui, and Kyrgz people.
Wow! China has been denying the magnitude of its detention of one million Uighur Muslims for forced indoctrination, but even Beijing now admits plans for 500,000 "vocational training sessions" each year between 2019 & 2021–its euphemism for the detention. https://t.co/ZwyjHMI1E3 pic.twitter.com/0hygBiSbIc

— Kenneth Roth (@KenRoth) October 17, 2019
Ethnic tensions in the region have been exacerbated by the Xi administration, which has encouraged the Han Chinese to settle there by providing exclusive access to public service jobs. This has succeeded in diluting the Uighur population in Xinjiang and heightening  income inequality between the two groups.
While conflict between the ethnic Chinese and Muslim minorities in the region has persisted for centuries, more intense hostilities can be traced to 2009. Tensions bubbling between Han Chinese, who compose about 40 per cent of the population of Xinjiang, and Uighur Muslims culminated in a series of protests, leaving around 140 dead and almost 1,000 injured. The events unravelled after Uighurs publicly protested in response to the death of two Uighur migrants after ethnic tensions erupted at a factory in Southern China. The Uighurs were largely blamed for the riots, and the Chinese government has since used the pretext of separatist Muslim terrorist groups to justify crackdowns on the Uighur population, using "re-education camps" and mass surveillance to restrict movement and freedom of religion. 
Silence in Kazakhstan and Pakistan
Despite credible evidence of human rights violations in Xinjiang, officials in Pakistan and Kazakhstan have been reluctant to call out Xi. The unique nature of the mutually profitable BRI agreement has led to an unhappy understanding between Kazakhstan and China in particular, in which Kazakh officials have refrained from calling out China for their treatment of Uighurs, while Jinping has continued to invest.
China has not hesitated to use these partnerships as a blank cheque to override the boundaries of sovereignty – in March, prominent Kazakh activist Serikzhan Bilash was arrested by the Chinese government on a trip to one of the internment camps. He was freed five months later after signing a plea deal with Kazakh authorities on the condition that he end his activism. This is indicative of the extent to which China has used it economic influence to silence dissent, far outside of its own borders. 
https://twitter.com/pid_gov/status/983725504657281024
This isn't without consequence, however. Anti-China sentiment has been on the rise in Kazakhstan, with conflict becoming commonplace between Chinese and Kazakh workers, as well as an increasing potential for renewed and controversial border talks. 
Meanwhile in Pakistan, another one of China's largest allies in the Muslim world with a Uighur population of around 2,000, a number of concerning issues have also unfolded. After condemning China's treatment of Uighurs in September 2018, Pakistan's federal minister for religious affairs, Noorul Haq Qadri, has failed to issue any further statements, which experts interpreted to reflect China's growing economic influence in the country. In 2018, a $62 billion plan for a China-Pakistan Economic Corridor (CPEC) passing directly through Xinjiang was approved. Pakistan's Prime Minister, Imran Khan, is now stating that he "doesn't know much" about the internment of Uighurs, while reports on China surveilling Uighurs in Pakistan continue to emerge. 
Both Pakistan and Kazakhstan are in weak economic positions relative to China, hindering their ability to respond even if the desire was present. In January, Pakistan was estimated to owe China 6.6 billion dollars, while Kazakhstan owes 12.3 billion dollars, placing them, among other states in the region, in a difficult position to be condemning China.
While states like Pakistan and Kazakhstan, as well as Saudi Arabia, Iran, Qatar, Algeria, and Syria back down in the face of resistance from China, the situation in Xinjiang for the Uighurs continues to grow worse. If other countries continue failing to step up, it is likely that what began as an internal ethnic conflict exacerbated by desires for economic expansion may grow into a situation of multi-national ethnic cleansing. 
Featured image: His Excellency Mr. Xi Jinping, President of China by UNclimatechange is licensed by CC BY 2.0
Edited by Clariza-Isabel Castro