Immigration in Canada: Reshaping the Nation
With the highest population proportion of immigrants in the world, Canada is known for its immigration system that acts as the backbone of the nation. Minister of Immigration, Refugees, and Citizenship, Ahmed Hussen, once argued that Canada has the best immigration system in the world, including a careful selection process, public education and healthcare to foster smooth and successful integration. Nevertheless, Immigration, Refugees and Citizenship Canada (IRCC) continuously improves upon previous goals and strategies and a number of initiatives were introduced in its 2018 departmental plan with hopes to take immigration to a new direction. What is truly changing about the immigration system and how will these notable initiatives give the nation a leap in economic development?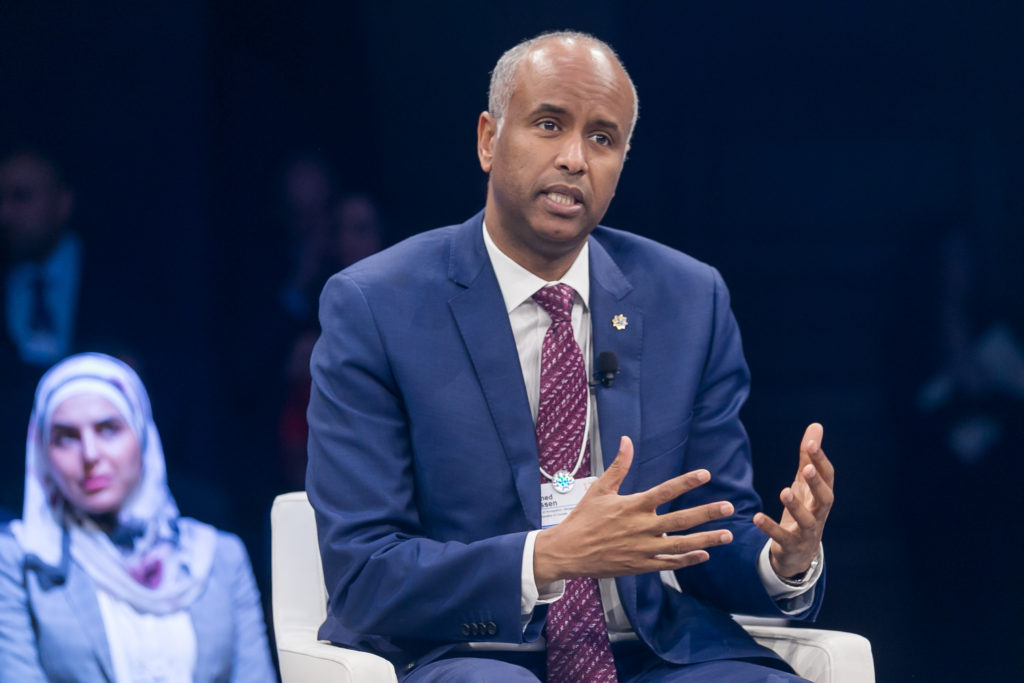 Refining the immigrant selection system
As indicated in IRCC's departmental plan, Canada estimates to bring in 310,000 newcomers in 2018, and economic migrants (172,500) make up more than half of the total entries. The majority of new permanent residents settle as economic immigrants through programs under the Express Entry system, which was first launched by the previous Conservative government in 2015. This particular system allows a short processing time of six months or less for candidates who fit in one of the economic migrant categories and expressed interest in permanent residency. A point-based Comprehensive Ranking System (CRS) is used to generate a pool of ranked candidates for selection from provinces and employers, under the condition of the maximum score per candidate being 1200 points. In order to meet immediate short-term labour market needs, the IRCC determines occupations in short supplies and grants 600 points to candidates who fit in the job categories with an additional 200 points for receiving a qualifying job offer. However, this occupational preference leads to more immigrants in the food service industry than other professions, calling into question its purpose to serve the country's needs.
Since June 2017, slight changes were made to the Express Entry System where additional points are given for French skills, Canadian education, and siblings in Canada. These changes put a larger emphasis on candidate's human capital — combined qualities leading to a long-term contribution to the nation. The IRCC 2018 plan highlights the continuous effort to examine trends and performance stemming from changes to the Express Entry system while maintaining the six-month processing time. Through progressively refining the categories of advantage for candidates based on performance and feedback, the immigration department can adapt to changes in the nation's talent demand and reduce the imbalance between saturation and shortage of skilled workers of any occupation.
In addition, new strategies are introduced to engage with provinces and territories, academic institutions, other government departments and stakeholders to better attract international students and foreign workers while refining their pathways to permanent residency. For one, the proposed Global Skills Strategy includes reduced application processing times, work permit exemptions for researchers and highly-skilled workers and enhanced customer service, with dedicated service channel (DSC) to better engage with foreign investors and universities. This is indicative of a new approach to immigration from the department, which invites and attract potential immigrants rather than simply taking in applications as in the traditional approach.
Supporting regional labour demands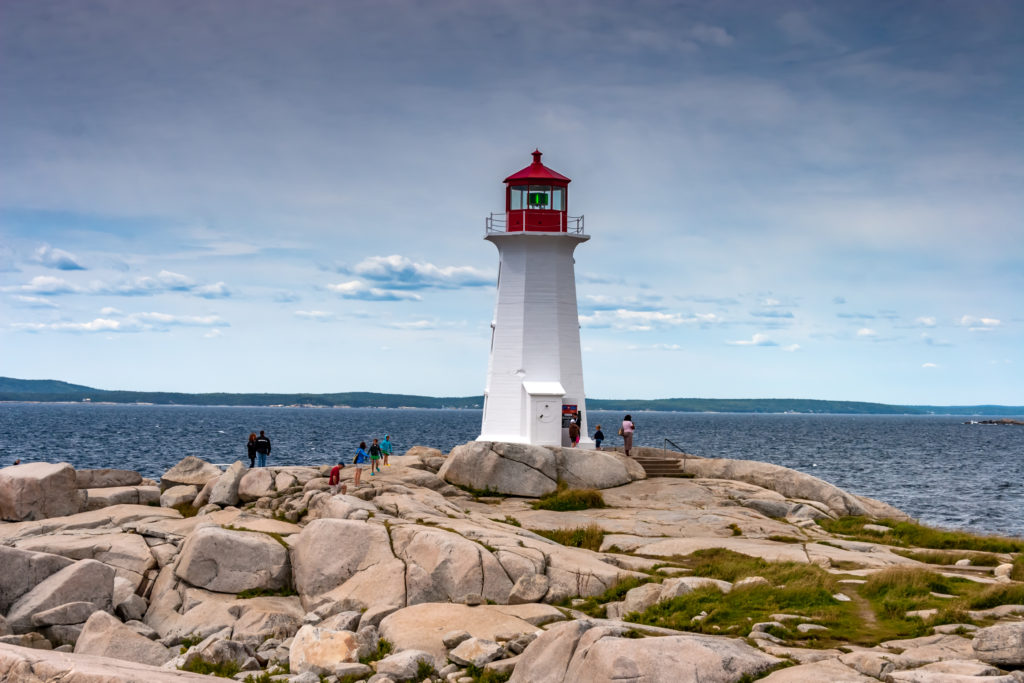 Aside from bringing in the right people, IRCC addressed the need to allocate these newcomers to specific regions that require more skilled workers. Particularly, the three-year Atlantic Immigration Pilot Program was introduced in the departmental plan in alignment to the Government of Canada's Atlantic Growth Strategy. This strategy was introduced with hopes to tackle the aging population problem that Atlantic provinces are facing, as there is a significantly older population in Atlantic provinces than the rest of Canada. This issue stems from a low birth rate, small immigrant populations of 5 per cent (compared to a national immigration rate of 21 per cent), and a high out-migration rate. The program aims to attract 2,000 high-skilled and intermediate-skilled workers, plus international graduates abroad who have obtained job offers from a designated employer in one of the four Atlantic provinces and will permanently settle in their chosen area.
What is especially different for the Atlantic Immigration Pilot Program is that the Labour Market Impact Assessment process is not applied in the candidate selection process. Rather, this program is more dependent on initiatives and collaboration of employers and settlement service provider organizations to ensure the success of candidate selection and integration. Should this pilot program return significant success, it is likely that IRCC would adapt to this avenue of immigration where provincial governments have more autonomy and a larger role in facilitating the immigration process. Increasing the role of local employers in the process of welcoming immigrants would close the gap between the demand and influx of skills on a local scale, resulting in success in retention and economic growth.
Provincial Nominee Programs will continue to work in the same fashion for the rest of provinces where local employers sponsor candidates from the candidate pool generated on a federal scale, except for Quebec. The Quebec Skilled Worker Program utilizes a different point system for candidates and gives Quebec Selection Certificates (CSQ) to qualified candidates for permanent residency application. When changes are made to its point system as the provincial government sees fit, for example, as more points were awarded to applicants as a couple than a single applicant starting from March 2017, changes are swiftly applied to applicants after the fact. The provincial approach of applicant selection in this case is proven to be more effective and fitting for provinces to determine the different qualities in immigrants they need.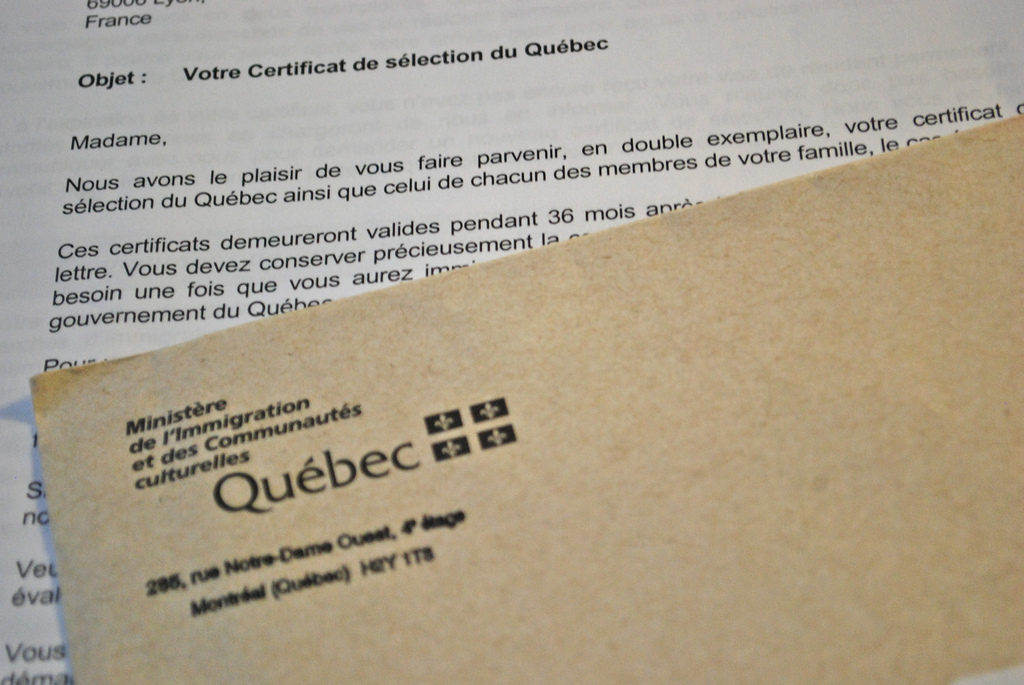 Increasing processing efficiency
According to the Canadian government economy advisory council in 2016, the country needs 450,000 newcomers over the next five years to address major gaps in the labour market. In the past, the 2017 target was set at 300,000 newcomers, and IRCC is aiming for a steady incline for 2018 to 310,000 and will rise to 330,000 in 2019 then 340,000 in 2020, yielding an estimated nearly 1 million newcomers in the next three years. In order to reach that target set out, several avenues have been set out in the department plan.
On a national scale, IRCC is choosing to advance the Global Skills Strategy in support of the Government's growth and innovation agenda, which will look like an ambitious two-week processing time for work permit and visa applications from low-risk, highly-skilled foreign workers and eliminating work permit requirements for short-term work. Along with those foreign worker strategy proposals, as mentioned previously, Canada is also investigating in attracting foreign investment with setting up DSC, which provides companies making high-impact investments with specialized immigration client service. On an employment perspective, this means more labour in Canada will be hired to examine files of candidates and facilitate the permanent residency application process.
Changes made in the regional programs such as Alberta Immigrant Nominee Program (AINP) are directly impacting the processing time for nominations, as Alberta Labour is projecting labour shortages in several sectors and occupations such as nurse supervisors and registered nurses, medical technologists, and computer and information systems professionals. In 2018, a policy change is introducing the new Alberta Opportunity Stream which will have one single set of eligibility criteria, ensuring a simpler application process and shorter processing times. AINP will consolidate the Employer-Driven and Strategic Recruitment Streams and 11 sub-categories under one stream to make things easier for both employers and candidates.
What's missing?
Several improvements on efficiency of immigrant candidate selection have been discussed in the immigration plan. Even though from a glance, integration makes many appearances in the entirety of the plan, it is concerning yet that no specific strategies or programs have been thought out and presented. The majority of criticism of the current immigration system has been based on the integration of immigrants in Canada. Canada is observing urban cultural enclaves and misplacement of skills and trade for immigrants despite their effective profile. Combined with language and cultural barriers, many immigrants face the dilemma of going back to school or simply settling for a job that would bring in income.
The reality in present-day Canada is that many immigrants are struggling to fulfill their full potential while maintaining financial stability for their families. Hundreds of thousands of immigrants and members of visible-minority groups struggle to meet housing payments, which calls for an expansion of subsidized housing stock from the federal and provincial government to support the process of newcomer integration. Doctors and engineers would find themselves working survival jobs such as taxi-driving, fast-food service, and retail because their foreign work experiences are not as valued in Canada and they are wasting the expertise and talent that led them to be recruited in the first place. Canada has set out increased immigration levels that will benefit the economy, but only if there is an expanded capacity to integrate newcomers socially and economically. Increasing the intake without addressing the challenges could lead to economic costs and diminished public support for immigration.
One of the ways that may lead to better integration is indeed the refined score system, such as giving advantage to people with Canadian education rather than direct demands from an employer. However, the department must not neglect the millions of candidates whom Canada has welcomed before changes to its selection system, as they are still struggling with integration in the society, from obtaining a job with a lack of Canadian work experience to leaping outside of cultural enclaves and past language barriers. It is crucial for the government not to neglect the immigrants Canada once accepted and take actions to help those who are struggling to maintain their status of permanent residency so out-migration would be less of a concern.
From refining the scoring system for immigrant candidates to allowing regional nominations to expediting talent recruitment, most of the strategies introduced in the department plan are indeed realistic enough to be implemented and to bring positive outcomes. However, the success of execution is very dependent on employers' efforts to file talent demands and provide support documents of candidates to the government. There must be constant effective communication and engagement from the IRCC department agencies to ensure that employers are fully on board and aware of their duties, in part, in building the future of the national economy.