Iowa Caucuses TONIGHT!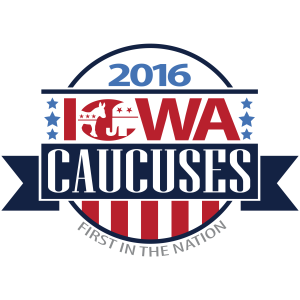 Quick post but I had to write about this important event! That's right folks, the Iowa caucuses will take place this evening across the state. Iowan voters are lining up in front of the caucusing locations as I type. What is a caucus, you ask? It's not only my Canadian & international student readers who might wonder – many Americans don't understand the concept either. Watch this great video from Vox to break it down. 
I encourage everyone to watch the results starting at around 9pm – the polling begins at 8pm Eastern time so turn on your television or start streaming whenever you please. The caucuses, particularly those of the Democrats due to their unique nature, are one of the most fascinating events of the election season so grab a bowl of popcorn and get ready for some high-stakes entertainment!
I'll be live-tweeting the results and my thoughts on Twitter @phoebe__warren. If you have yet to make plans, come join expats & politics buffs at McGill's Gerts Bar at 9pm to take part in this important occasion. Check out the Facebook event here.
With 280 days until the election (and 0 until the Iowa Caucuses!),
Phoebe Warren