ISIS Brides: Should Their Home Countries Say 'I Do' to Re-Acceptance?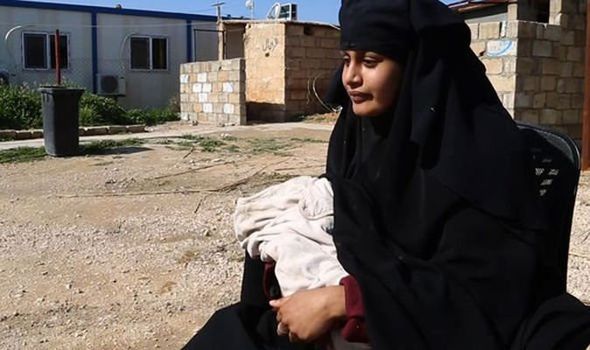 In 2015, British schoolgirl, Shamima Begum, suddenly fled her home in East London to join the Islamist militant group known as the Islamic State of Iraq and Syria (ISIS). Now in 2019, Shamima Begum has requested the United Kingdom (UK) to grant her re-acceptance into the country she once called home. The UK refused this request and, instead, revoked her citizenship. The UK government's actions sparked debate as to whether or not someone like Begum should be allowed re-entry into their country of birth after joining a group that perpetuates an ideology fundamentally opposed to the values of their birth country.
Begum claims that she "want[s] to return to Britain … [to] be an example of how someone can change," with her supporters often drawing the conclusion that she was simply a victim of ISIS propaganda. Furthermore, it has been stated that the UK's  action of revoking of Begum's citizenship constitutes "a breach of international human rights law" as it "make[s] someone stateless." However, such views regarding Begum's situation changed after her several media appearances, in which Begum was seemingly not remorseful in joining the militant group, often claiming that the reason for her return was to keep her daughter, and now, newborn son safe but not to escape the group. Furthermore, it appears that Begum only expressed her sentiments for leaving the Islamic State when ISIS lost the Syrian city of Raqqa,  which is when "the situation got difficult."
Shamima Begum's interview from the Times and The Sunday Times. 
Begum's case made headlines at the same time that Hoda Muthana, the Alabama citizen who left the United States in 2014 to marry into the Islamic State, also requested re-entry into her home country. With Muthana having posted onto Twitter in 2014 that she hoped that someone would "go on drive-bys and spill all of their blood," referencing Americans, many have been unsympathetic to her situation as well. 
Cases like Begum's and Muthana's are not unique. There have been several instances of Western women, and men, who have sought to join the militant group and left their home countries suddenly. It is this sudden departure from their home country which leaves many wondering why these individuals join ISIS in the first place? Many of these militants, both female and male, cite "feelings of alienation, feelings of inequality" as reasons for their alliance to the terrorist organization. However, the allegiance of females to ISIS is seen as particularly interesting, especially when considering "stereotypes about the subservience of Muslim women."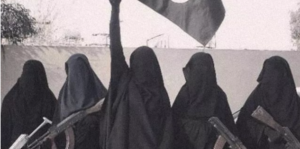 The influence of ISIS over Syrian and Iraqi territory has decreased in recent times; however "its ideology lives on." It is this territorial loss which has shifted the gender hierarchy within ISIS, with the terrorist organization suspected of offering female members military roles. Despite this, many women who have wished to return to the West have reported simply having been housewives. Whether women who joined ISIS may have been housewives or not, in many cases, a women's involvement in the organization, despite the position, represents being included in the political project of advancing an Islamic State. ABC news reports that
"Women are joining [ISIS] because it provides a new utopian politics – participating in jihad and being part of the creation of a new Islamic state."
In Begum's and Muthana's cases, it appears that both women glamorized the act of joining ISIS, becoming members to further the cause of building a "political Islamic 'good life.'" In addition, the fact that both Begum and Muthana married into the organization presents another explanation as to why female members join: romance. Begum herself stated that she joined ISIS because "[her] family wouldn't help [her] get married in the UK and [that] the way they showed family life in IS was pretty nice."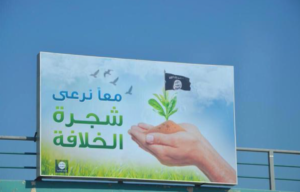 ISIS billboard which has appeared in Syria, stating: "Together we cultivate the tree of the Caliphate."
While Begum and Muthana claim to denounce the actions of ISIS, it is to be noted that some wives in the Islamic State appear to be "more radical than their husbands," with some even encouraging their husbands and sons to becomes members in the terrorist group. The fear of radicalization of those wishing to return to the West provides a reason why many oppose the return of Begum and Muthana to their home countries. It is evident that their return is a grievance for the governments receiving them, with the "fear … that they could try to mount attacks once back in their homelands, or at least stir up support for a cause they may claim to have renounced." Therefore, the obvious objection to their re-admittance in their home countries follows reasons of treason, being that individuals from the West who join ISIS affiliate themselves with an ideology whose teachings actively wish to eradicate and/or overthrow the West and its values. Begum and Muthana were seemingly normal Western women who suddenly fled their Western way of life to join the Islamic State. As discussed, while there are several reasons associated with these women's departure from home, the ultimate interests of their home states must be prioritized based on the belief that a society's members should act in its best interest and earnestly seek to defend the integrity and character of their country.