Killing The Messenger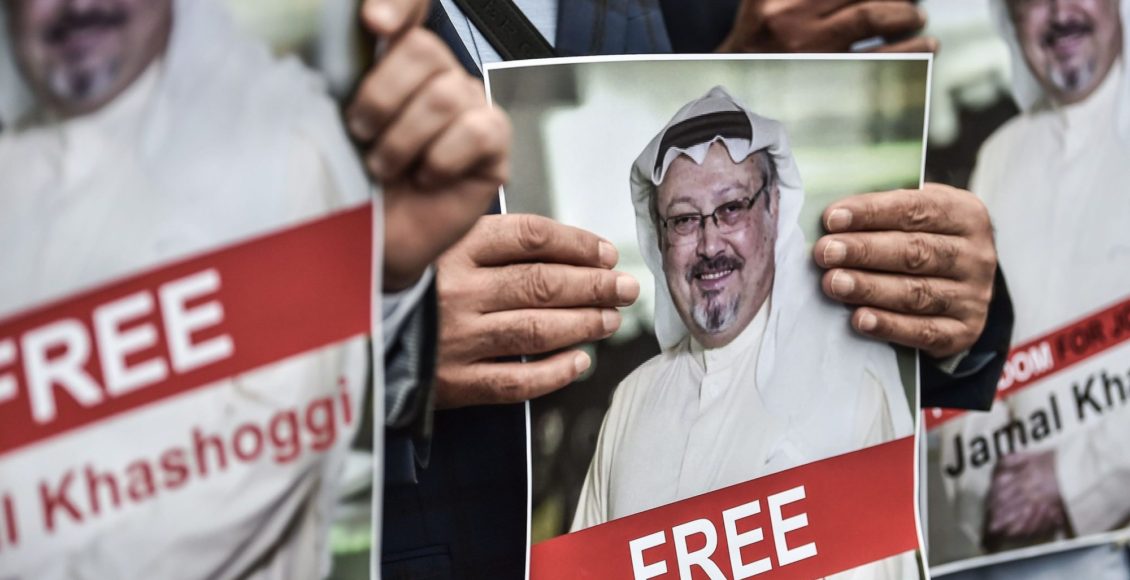 This article is dedicated to the journalists around the world who have died for the sake of their work. 
2018 has been a long, bloody year for journalism. Seventy journalists, from twenty-year-old reporters to grizzled veterans, have been killed over the past year and as of October 1st, this year's total body count has surpassed the entirety of 2017's.
In April, Russian reporter Maxim Borodin was thrown off the balcony of his fifth-floor apartment. In late-June, a gunman stormed into Maryland-based newspaper The Capital Gazette's newsroom and killed five journalists. Earlier this month, Bulgarian television presenter Viktoria Marinova was sexually assaulted and murdered in a park. On October 2nd, Saudi columnist Jamal Khashoggi entered the Saudi consulate in Istanbul and hasn't been heard from since.
In a time when oppressive regimes have branded outspoken journalists as existential threats, killing the messenger has become the new norm. Some, like Ukrainian writer Arkady Babchenko, have had to fake their own deaths, while others are imprisoned, harassed or forced into exile. It's evident with the surge in the disappearances and the murders of exiled state critics, journalists, and activists, that strongmen leaders no longer see international borders as an obstacle in their efforts to exert total control over their regimes' media narrative.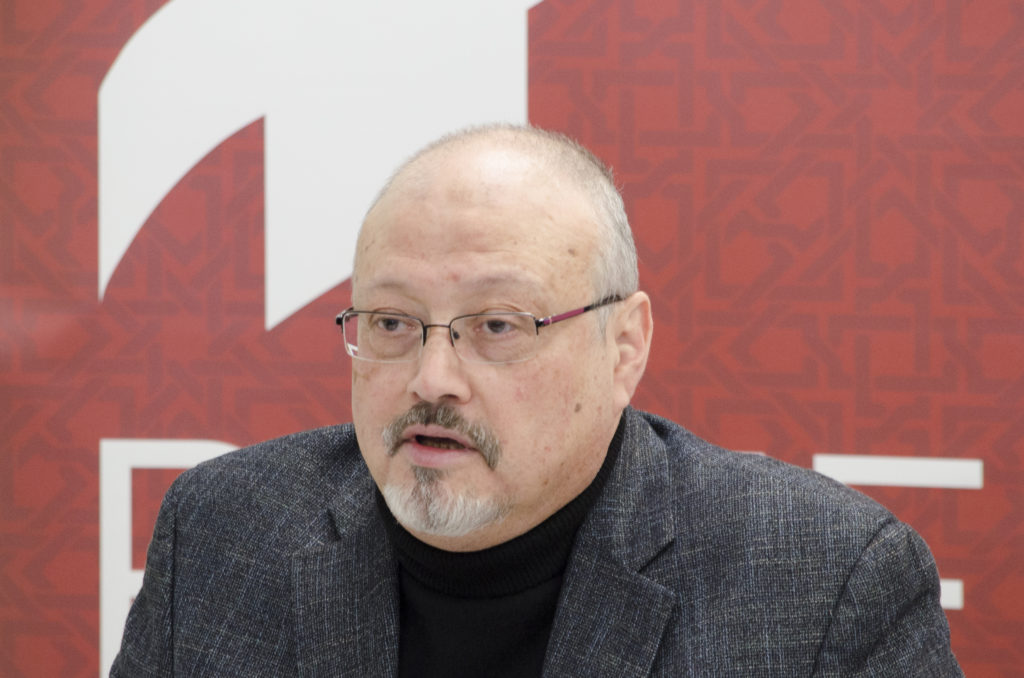 "When I speak of the fear, intimidation, arrests, and public shaming of intellectuals, and religious leaders who dare to speak their minds, and then I tell you that I'm from Saudi Arabia, are you surprised?"
– Jamal Khashoggi 
Saudi Arabia is anything but a bastion of free speech; it has a zero-tolerance policy towards any independent media organizations, political parties or human rights groups. The Kingdom ranks 169th out of 180 countries in the Reporters without Borders 2018 Press Freedom index. The suspected assassination of Jamal Khashoggi is confirmation of that.
Khashoggi has been a vocal critic of the Kingdom through his work with Al Watan, The Washington Post, Middle East Monitor and Al Jazeera. Once an advisor to the royal family and a figurehead of the Saudi intelligence apparatus, Khashoggi fell out of favor with the Al-Saud's in the 2000s after he authorized a series of columns criticizing Wahhabism – the puritanical Islamist ideology of the Saudi state. In 2016, Khashoggi was banned from publishing articles, and appearing on Saudi television for criticizing US President-elect Donald Trump – one of the House of Saud's closest allies. Since 2017, Khashoggi has worked for The Washington Post where he has openly criticized Mohammad Bin Salman's invasion of Yemen; his infamous kidnapping of Lebanese Prime Minister Saad Hariri; terrorist threats against Canada, and the Gulf blockade against Qatar.  Muhammad Bin Salman aspires to be a reformer who will bring Saudi Arabia into the 21st century. Khashoggi didn't buy the act and may have paid the ultimate price.
For a short time, Crown Prince Mohammad Bin Salman's charm offensive managed to re-shape the way people saw the Kingdom's future. Images of him sporting an open-collar shirt, and casual blazer while at a Starbucks circulated across the internet. His decrees to lift historic bans on women driving and cinema were universally praised. But now, with Khashoggi's disappearance and mounting evidence of Saudi war crimes in Yemen, Mohammad Bin Salman's true colors are starting to show.
The Khashoggi disappearance is an unforgivable act of diplomatic vandalism that has clearly backfired. What was meant to be a quiet operation – in the eyes of the Saudis – has sparked international condemnation, hurt the Saudi economy and strained Riyadh's relations with Washington and Ankara. After widespread bipartisan condemnation from members of Congress, President Trump vowed that the Kingdom would face "severe punishment" if they were involved in Khashoggi's murder. Turkish President Erdogan directly challenged the Saudi's version of events – that Khashoggi left the consulate "after a few minutes or one hour." Khashoggi's fiancée, who was waiting for him outside the consulate, also contradicts the Saudis by saying that she never saw him re-emerge.
The House of Saud's evident involvement in Khashoggi's disappearance sends a clear message to all foreign critics: no matter where you are, the Kingdom will find you.
"There's a lot at stake. And, maybe especially so because this man [Jamal Khashoggi] was a reporter. There's something — you'll be surprised to hear me say that, there's something really terrible and disgusting about that if that was the case…" – US President Donald Trump
A hypocritical statement coming from Trump, considering that he blacklisted The Washington Post – where Khashoggi worked prior to his disappearance – from attending any of his rallies during the 2016 presidential campaign, showcasing his blatant disregard for press freedom. After all, Trump has succeeded Nixon's 'war on drugs' and Bush Jr.'s 'war on terror' with an ideological war of his own: the war on journalism.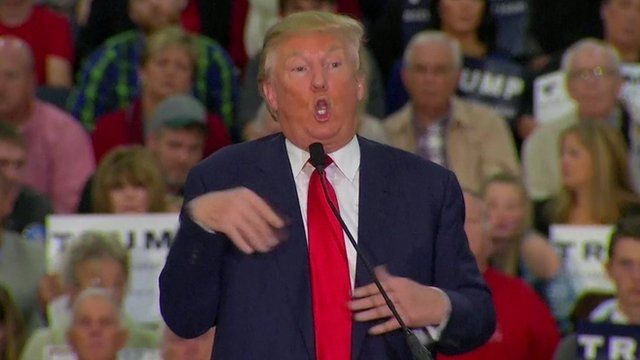 It's no secret that Trump doesn't respect the media – he's mocked them; antagonized them, and branded them "the real enemy of the people." He has radically changed the way journalists cover the White House: press conferences have devolved into shouting matches, presidential statements are routinely retracted or 'clarified' by his revolving-door of press secretaries, and he's dismissed all publications critical of him as "fake news" whilst championing conspiracy theorists who support him. Other strongmen have followed his lead. Crown Prince Muhammad Bin Salman has deemed anyone found spreading 'fake news' to be fined, jailed or even deported. Filipino President Rodrigo Duterte proclaimed "just because you're a journalist, you are not exempted from assassination." Egyptian President Al Sisi openly declared "Don't believe anyone but me." In 2016, former Slovakian Prime Minister Robert Fisco described journalists as "anti-Slovak." 
Trump's efforts to fight the truth with alternative facts has come at a cost to US-based journalism. The United States rank in the Press Freedom Index has swan-dived since Trump's election, dropping from 41st in 2016 to 45th in 2018.
One statistic that did shock me was that, for the first half of 2018, the United States ranked "the second most dangerous place for journalists" by the International News Safety Institute, a global media safety network, with six deaths – five of whom were killed in the Capital Gazette mass-shooting this past summer. The shooting was the third-deadliest mass-shooting of 2018, after the Parkland and Santa Fe school shootings.
On the 28th of June, Jarred Ramos, the gunman, burst through the front door of the Gazette and opened fire, killing five journalists and injuring two others. The gunman had a history with the publication, having previously attempted to sue them in 2011 for reporting on criminal harassment charges against him. At his criminal hearing, Ramos pled not guilty to all charges.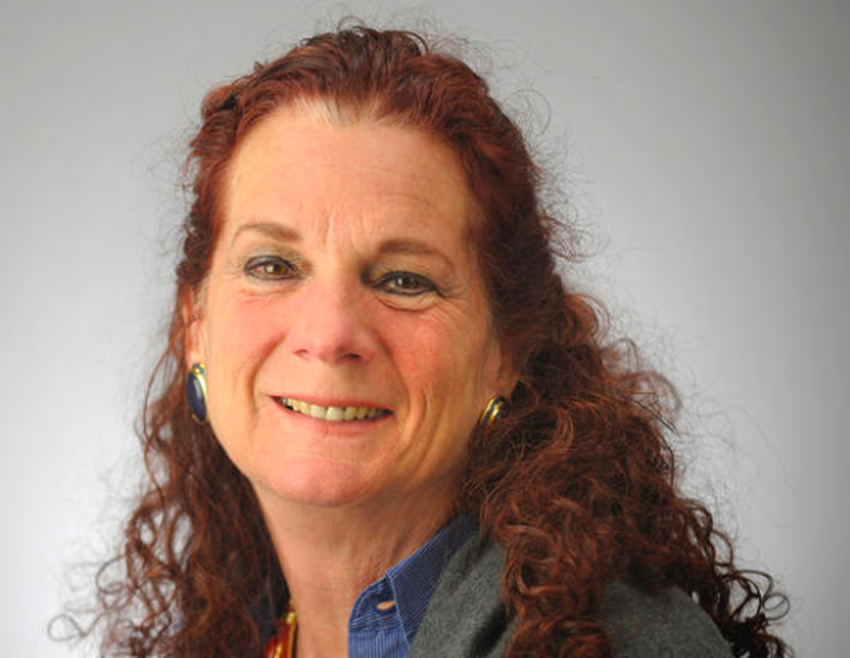 Following the shooting, President Trump, who had that previous Monday labelled the press as "the enemy", offered his 'thoughts and prayers' to the victims of the Capital Gazette despite initially refusing to lower U.S flags nationwide to half-staff, which is custom after a mass shooting. The following Sunday, the surviving Capital Gazette staff responded: "we won't forget being called an enemy of the people." The staff then began receiving e-mails from alt-right supporters celebrating the shooting and issuing death threats against the reporters. Trump has continuously been warned that his comments on the media raise the risk of violence against journalists. Yet, this sustained assault remains a core pillar of the Trump presidency.
While the international community calls for justice, Trump happens to be the only one who's defending the Saudis. After a phone call with Muhammad Bin Salman, Trump now believes the Saudi's ever-changing side of the story that Khashoggi's disappearance was the doing of 'rogue killers' – who happened to have complete access to the Saudi consulate's facilities. Moreover, in an interview with CBS, Trump said that it would be 'foolish' for the United States to call off a 2017 $110 billion arms deal in response to the incident. This sends a disturbing signal to the rest of the international community: to a White House at war with the media, an arms deal is more important than a killed journalist.
In 1765, American founding father John Adams proclaimed that "the liberty of the press is essential to the security of freedom." For over two centuries, this founding principle has protected journalists at home and has served as a model for countries around the world. Today, it is under serious threat. Throughout the course of his presidency, Donald Trump's anti-media rhetoric has enabled dictatorial regimes to openly treat journalists as a domestic enemy. Muhammad Bin Salman's assassination of Jamal Khashoggi and the Capital Gazette mass-shooting are testaments to this sentiment. 
Journalism isn't a dying profession; it's being killed.
The author wishes to remain anonymous.
Edited by John Weston