Lessons from Kazakhstan's Election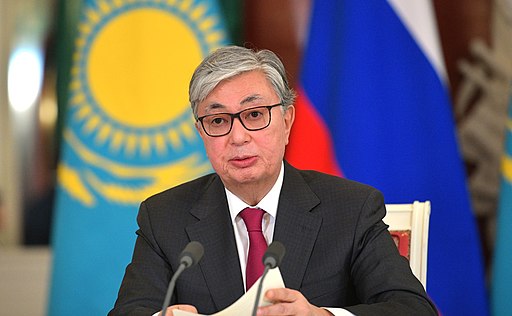 When Kazakh president Nursultan Nazarbayev stepped down from his position in 2016, onlookers were shocked. Nazarbayev had served as president for over 30 years, presiding over an autocratic system void of legitimate competition. In Central Asia, a voluntary abdication of power by a strongman ruler was without precedent. Where it does exist, democracy in the region has been hard-won.
With that in mind, it should come as little surprise that the winner of this month's presidential election was Nazarbayev's hand-picked successor, Kassym-Jomart Tokayev, who won 71% of the vote compared to the runner-up's paltry 16%. Tokayev, who was appointed as interim president after Nazarbayev's abdication, is a Soviet-era politician and diplomat who continued his career after Kazakhstan's independence as foreign minister and then prime minister. In March, while acting as interim president, Tokayev ordered that Kazakhstan's capital, Astana, be renamed "Nur-Sultan" after Nursultan Nazarbayev.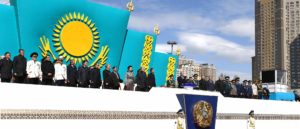 The first transfer of executive power in Kazakhstan in over 30 years will not be remembered as a step toward democracy. Over the weekend of the election, over 700 civilian protestors were arrested at rallies in Almaty and Nur-Sultan. Witnesses allege that civilians and protestors alike were detained at random by police. Ryszard Komenda of the United Nations Human Rights Office for Central Asia described the repression of peaceful protests as "extremely regrettable," and urged Kazakhstan to "fulfil its legal obligations to respect and protect the rights to freedom of peaceful assembly, expression, and ensure the right to meaningful political participation," according to an RFL report.
The harsh authoritarian crackdown on election protests was provoked by a legitimate pro-democratic movement that has missed the attention of the press. Protests against the lack of democratic competition that tarnished the election featured signs reading messages such as "you can't run away from the truth" and "Wake up, Kazakh!". The latter quote is from a 1909 poem calling for the liberation of Kazakhstan from Russian colonial rule. "Oyan, Qazaqstan!", (Kazakh for "Wake-up, Kazakhstan!"), a grassroots pro-democracy movement of the same name with a growing following, saw its notable activist Dimash Alzhanov arrested multiple times over the weekend. In the wake of mass arrests, the organisation is currently working to provide legal aid to those affected and maintains that Tokayev's success in the election was illegitimate.
When Nazarbayev stepped down earlier this year, observers wondered whether this might mark a turn towards democratic rule in the country. This month's events show this to be far from the case. Nazarbayev still holds a tight grip on power via his appointed surrogate. Some even wonder whether Nazarbayev is playing the long game, having appointed a safe ally as his successor to keep the seat warm for his daughter, the current Chairwoman of the Senate of Kazakhstan, to avoid the scrutiny that might have followed a direct transfer of power within a family.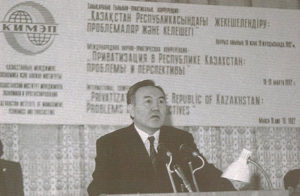 This mass repression had been foreshadowed in the months since Nazarbaev's abdication. Sensing potential for democratic reform, activists had pushed the limits of what freedoms can be practiced with impunity in Kazakhstan. On May 6th, a young man in the city of Uralsk stood in a city square with a blank poster and was arrested on unclear charges, illustrating the obstacles to freedom of assembly and political protest in Kazakhstan.
On the other hand, for some Kazakhs, the lack of democratic institutions in the country doesn't constitute a major source of concern. One woman interviewed by the Guardian stated that as she approved of Nazarbayev, his decision that Tokayev should follow his term must have been the best choice for the country. Anecdotes like this illustrate weak democratic norms at the civilian level and an uphill battle for proponents of change at the institutional level.
Although Tokayev has called himself a "reformer", there is little evidence to suggest that the first few months of his presidency will hold any substantial difference from the past few months he has served as interim president. Looking ahead long-term, however, recent political transitions among Kazakhstan's neighbours offer insight as to a potential future for Kazakhstan. Neighboring Kyrgyzstan underwent revolutions in 2005 and 2010 that have transitioned the government away from authoritarian presidential rule and towards parliamentary democracy, earning the country a "partly free" rating from Freedom House. In contrast, another point of reference could be the 2003 death of Azerbaijan's strongman president Heydar Aliyev, who had also ruled for decades after Soviet collapse and had amassed his own cult of personality. The transition of executive power to Aliyev's son was followed with cautious optimism for its potential to lead to reform, but repression of civil society and strengthening of the presidency followed. The grassroots activism provoked by the undemocratic transfer of power in Kazakhstan demands the same cautious optimism.
Edited by Koji Shiromoto
Update: This article has been corrected to refer to a father-son transfer of power that occurred in Azerbaijan, not Uzbekistan as was previously stated. After his death in 2016, former Uzbek president Islam Karimov was succeeded by Shavkat Mirziyoyev, who has since initiated limited democratic reform.