Maple Leaves and Syrup? Where Trudeau Will Take Canadian Aid – Part 1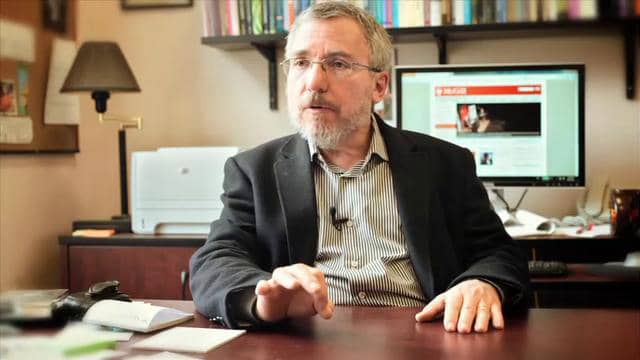 Max Segal was dispatched to the Canada on the Global Stage conference, where he followed Professor Philip Oxhorn and his panel discussion on Canadian foreign aid. This is the first of three parts of his experience at the event.
Philip Oxhorn walks meekly and talks softly, which is befitting of his self-described nonpartisan "comparativism" as his stance in political studies. A well-aged, youthfully-faced man of 58, Oxhorn has become a reclaimed figure in McGill's history. His illustrious past: the founder of the Institute for the Study of International Development (and subsequently, the brainchild of McGill's International Development major), decorated professor of political science, and the Editor-in-Chief of the Latin American Research Review. Today, he is my routine lecturer for "The Politics of Development", but tomorrow, he will join a star-studded array of specialists at the Canada Institute's "Canada on the Global Stage." He will lead the opening discussion of the conference, a colloquy on Canada's aid policies. To juice this opportunity to the fullest, I decide to use Oxhorn as a medium for this experience, which I myself will attend tomorrow. There is no better way to see the true political value of this conversation than track the impressions of the man who was trusted with conducting the act.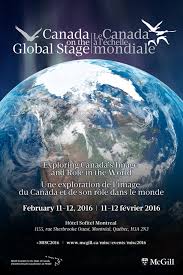 The moment the lecture ends, I hurry down the steps of the auditorium, proceeding to ask Dr. Oxhorn for two seconds of his time. Oxhorn is not his usual self, showing signs of drained energy on his face; notwithstanding, he agrees.
My first surprise on the issue came in the form of a lack of words. Parsing through questions in my head, it struck me that all of them dealt with geopolitical whack-a-mole, a professed guiding concept of American aid policies. Oxhorn explained to me that, "Foreign aid in Canada alternates between reward and communitarian ideals, but it is never a means of playing geopolitics." A new development, he added, are the bigger efforts to make political statements using CIDA (Canada's recently-defunct aid agency), courtesy of Stephen Harper. "His attempt to play geopolitics with aid was kind of overambitious, but very transparent and honest. Canada pulled above its weight that time," he opined. A cynical guy from Washington DC was invited to think of aid as a well-intentioned figment of foreign policy. The dissonance was real.
"Do you think we'll see a lot of normative postulating or real policy analysis of the Trudeau government?" Oxhorn smirked at me in return. "The guys you're going to see – Charles Basset, Julia Sanchez, and Ian Smillie – are all interesting names in international development." These panelists were coming from the NGO side, from CIDA's executive board, and from academic critique. This combination, he argued, was going to foster a debate that focused on the whole mosaic of Canadian aid. "Possibly it will focus, inevitably, on the unavoidable switch in aid politics from Harper to Trudeau." While Trudeau's government has not yet formulated a policy on Canadian aid, Oxhorn is convinced there will be recourse from Harper's attempts to become a global player. Oxhorn concludes with a thought that Canada's lackluster attempts at global posturing may cause a series of reactionary, almost isolationist foreign policies from Trudeau, but a combination of political and external factors may insure against such a development fermenting on Parliament Hill in the coming months as Trudeau settles into his seat.
I am interested in what Oxhorn wants to see as a moderator of the debate, not just as an academician. I pop the question that everyone loathes: "What do you hope to see from tomorrow's discussion?" "A reflection on the past, a realization of the present, and a meditation on the future." The framework seems oddly feasible. The tides of Canadian politics in general are going through tectonic shifts, with it goes the aid policies of the previous administration. "If you think it, it's probably true," I tell my professor. I genuinely believe this, but flattering professors never hurts. He smiles.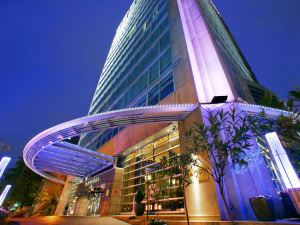 I have no idea what to expect. I am still naïve and new to Canadian politics and tend to err on the optimistic side of an American's view of Canada. Are Canadians as nice in their aid donations as we have come to see them through our interactions with them? Will their ambitions as new liberals play second violin to their intense belief in a world community that helps each other? In many ways, this will be a reality check for me. Canadian politics are described as benevolent, almost innocently so in the world press. Was there an underlying ulterior objective behind the maple leaf? The key goal of tomorrow is to see whether Oxhorn's levelheaded attitude to the discussion of aid appears to be the actual attitude towards aid within those Canadians that make it happen.
When the MIR started, its working title was Canada in the World, not so far from Canada on the Global Stage. Just as the MIR before increased global awareness within Canada during its time under its old title, I will get to see Canadian foreign policy in the raw at the MIR's same-named cousin.