More Than a Lost Cause: The Resilience of Afghanistan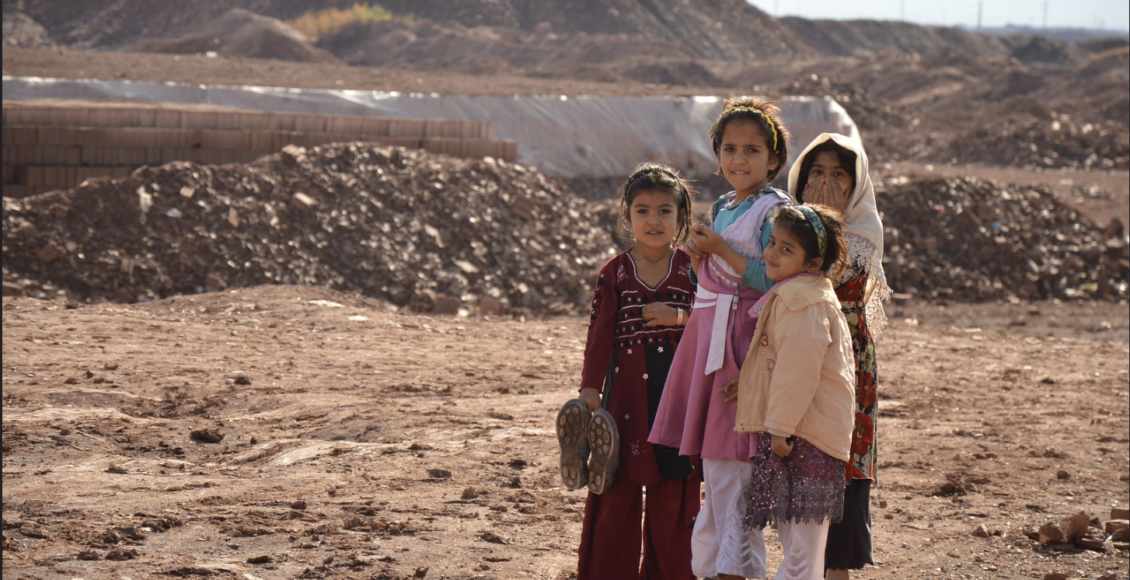 On October 14th, 2023, Canadian Women for Women in Afghanistan (CW4WAfghan) hosted a symposium on McGill University's campus where discussions took place on the Taliban's regime, gender apartheid, education as a pathway, and the international community as an actor. Guest speakers, activists, and board members of the organization came together to discuss the ongoing situation in Afghanistan and solutions to create tangible change. 
Actors in the international community have begun to see Afghanistan as a lost cause. Since the first Taliban regime in 1996, Afghanistan has been seen as a fallen nation with a terrorist organization in charge that is responsible for war crimes, ethnic tensions, and weakened political and economic institutions. However, organizations like CW4WAfghan remind us that Afghanistan is a story of resilience despite problems of gender apartheid, access to education, and a lack of care from the international community. 
This article is centred around my interview with Dr. Lauryn Oates. Oates is the Executive Director of Canadian Women for Women in Afghanistan— a not-for-profit that centers around Afghan women refugees and their betterment. While the organization is based in Canada, they also have had an office in Kabul since 2008. My interview with Lauryn was a conversation about the biggest issues in Afghanistan and the root causes of those issues. From there, we discussed how the international community must step up and stop treating the nation as a lost cause; rather, they must begin to acknowledge that Afghan individuals and civil society actors have been fighting for decades to create a better future for themselves and for their nation. Through initiatives such as campaigning for external funding, increasing the importance of education, and speaking out against the Taliban's injustices, Afghanistan continues to be a fighting nation on the world stage. 
Gender Apartheid
CW4WAfghan was founded by Canadian writer Deborah Ellis, along with Janice Eisenhauer and Carolyn Reicher, during the first Taliban regime. They were joined by many other Afghan activists and women. Oates explains, "it was a gut response from ordinary people who were learning about what was going on in Afghanistan and the rights that were taken away from women and girls." The organization was founded in an attempt to "bring the news to the front pages of the news." She described CW4WAfghan as a "grassroots movement" that consists of various actors who were outraged with the institutional forms of gender discrimination in Afghanistan and were ready to take action about it. 
Since the second Taliban takeover in 2021, The Taliban's system of governance has created further political, legal, and economic infrastructures that subordinate women in violation of international law. The CW4WAfghan Symposium's main theme for the day was Gender Apartheid. Lauryn expressed the need to "codify gender apartheid, so there is a legal tool to hold perpetrators of gender apartheid accountable." One of the panellists at the Symposium saw criminalizing gender apartheid as a way to pursue justice for many Afghan women. Afghan refugee activists and gender equality advocates see the criminalization and codification of gender apartheid as an explicit intolerance towards abuses against women. The argument behind this is that explicit intolerance leads to tangible action taken by the international community.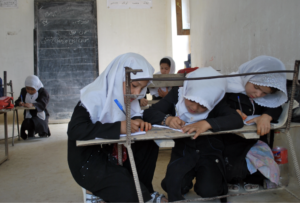 Education as a Pathway to Freedom
Lauryn described the organization as having two main goals: 1) raising money for the organization's education programs and 2) raising awareness. She described these two goals as going hand-in-hand and both as equally necessary in their mission to provide all Afghan women and girls with an education. CW4WAfghan focuses on Education as a pathway to liberation and a better future. A few of their educational programs include teacher education, literacy education, and family literacy.  
I found one of their most interesting programs to be "Tech for Ed." During our interview, Lauren said, "We are doing more than ever for Tech for Ed. It's our way to get around the restrictions in Afghanistan and still deliver educational programs through online schooling." Tech for Ed is an initiative in which Afghan students, especially girls, can study online in the region they are in. The organization has a collection of virtual education tools that provide access for thousands of Afghans in the nation and surrounding region. CW4WAfghan calls this collection their "knowledge tree" or "Darakht-e Danesh" in Dari. The online collection consists of over 6,600 resources in 127 subjects, including books, lesson plans, and so much more. 
CW4WAfghan is even prepared to tackle the roadblock in which children do not have secure access to an internet connection. An offline version of the library of resources is available and installed in places without internet connectivity. They also have "Remote Communications Assistance," which allows Afghans to receive grants for computers, devices, and internet connectivity packages for individuals and even small organizations for educational purposes.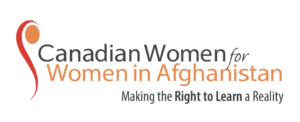 The Failures of the International Community 
Most recently, Afghanistan was struck by numerous earthquakes over the span of a week. More than 1,000 Afghans were killed near the city of Herat. Even more heartbreaking is the fact that over 90 per cent of the victims were women and children. When I asked Lauryn about the earthquake and its implications, we talked about the relationship between natural disasters and human rights crises. Lauryn explained that "any humanitarian disaster is going to be made so much worse by the human rights situation… They are inseparable and integrated [as] a humanitarian response is harder in a human rights crisis." 
I found it important to bring up during the interview that the earthquake in Afghanistan hardly reached the front pages of the news. If a natural disaster occurred in a Western nation to the same extent that it occurred in Afghanistan, then perhaps we would have seen the international community run to aid that country and its citizens. However, the international community has begun to see Afghanistan as a "lost cause" – the poverty levels are higher than ever, unemployment is at an all-time high, and institutions are the weakest they have been. Presenters at the CW4WAfghan were frustrated at the little-to-no response from the international community to gather donations, provide aid, and rebuild the nation. 
Lauryn and I concluded our discussion by acknowledging that Afghanistan has a long-rooted story of suffering. However, there is also a story of resilience. There are people teaching young girls in their living rooms, searching online for educational scholarships, and Afghans seeking work where they can. Overall, there is a large population that is trying to survive the Taliban regime and are looking forward to a better future. 
I believe that the international community has an obligation to stand with the current and next-generation Afghans who are a beacon of hope and remind them that there is a light at the end of the tunnel. 
Edited by Alison Lee.
Featured Image: Afghan Refugees in Iran by Pierre Prakash is licensed under CC BY-NC-ND 2.0