NDP Wins McGill Survey as Students Express Concern Over Climate Change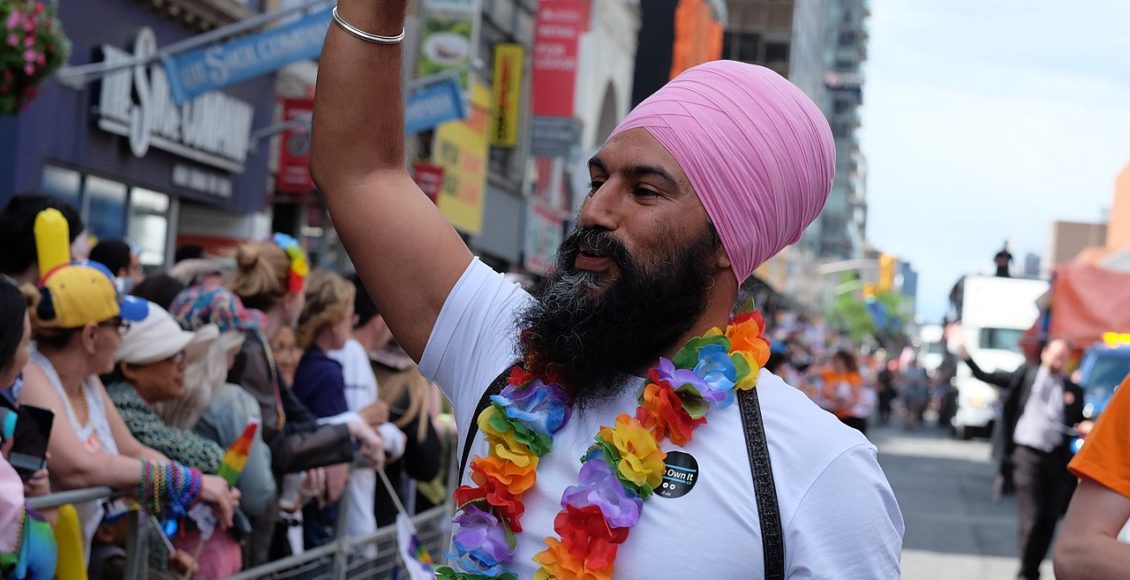 In a survey conducted by the McGill International Review, 37 percent of McGill students expressed that they were planning to vote for the New Democratic Party (NDP) candidate in their constituency. In the same survey, 49 percent of students said that climate change was the single biggest issue heading into the federal elections. This online voluntary survey of 178 adult Canadians currently studying at McGill University was conducted using Google Forms over 16 days. The rest of this article articulates the results of the survey. As the MIR analysis is derived from voluntary responses, the result is potentially subject to a high non-response error and volunteer bias. We ask that you keep this in mind as you read the results. 
Voting Intention of McGill University Students
Based on MIR's survey results, 37 percent of the 178 respondents plan to vote for the NDP, followed by 31 percent voting for the Liberal Party and 12 percent for the Green Party. Only 6 percent of respondents plan to vote for the Conservative Party. 5 percent of voters intend to cast their ballots for the Bloc Québecois.
Two respondents declared that they were voting for the Rhinoceros Party, while one voter intends to vote for the Marxist-Leninist Party of Canada. One student from the Faculty of Arts plans to spoil their ballot.
This is a stark difference from the national average. Based on 338Canada's Electoral Projection on October 11, 2019, around 32.8 percent of voters are projected to vote for the Liberal Party, another 32.8 percent for the Conservative Party, and 15.3 percent for the NDP. The Green Party is currently hovering around 9.4 percent.
Interestingly enough, while only one-third of McGill students plan to vote for the NDP, almost half (48 percent) stated that they would prefer to see the NDP form government at the end of the election. Respondents who would prefer to see the NDP form government but are not voting for the NDP stated that they would be voting for either the Green Party or the Liberal Party.
2.3 percent of respondents declared that they would prefer to see the Bloc Québecois form government. Seeing as the Bloc only contests seats in Quebec, the Bloc would need to win all 78 seats in the province while all the other major parties split the remaining 260 of Canada's 338 seats with no parties working together to form a coalition government. Not technically impossible, but highly unlikely. As of October 11, the Bloc is projected to win 29 seats.
Despite only 26 percent of students preferring to see the Liberal Party form government, 67 percent believe that they will. 21 percent of students think that the Conservatives will form government, while 11 percent believes another party will win. Of this 11 percent, 6 students believe the Bloc will form government.
How Certain are McGill Students? What is Canada's Single Biggest Issue?
Based on MIR's survey, 64 percent of respondents said that they are certain about their voting intentions in the upcoming federal election, while 35 percent said that they were not sure. One student filled out the form but stated that they will not vote.
According to 49 percent of respondents, climate change is the single biggest issue facing Canada heading into the election. This is followed by economy and trade (eight percent) and poverty and inequality (seven percent). electoral reform, housing /cost of living, and indigenous rights captured six percent of respondents each. Around four percent said immigration was the single biggest issue, while 15 percent of students mentioned different issues.
Of the respondents who said climate change was the most important issue, 41 percent intend to vote for the Liberal Party, 36 percent intend to vote for the NDP, 18 percent intend to vote for the Green Party, and 2 percent intend to vote for the Bloc. None of the respondents who said that they were voting for the Conservative Party named climate change as the top issue. Instead, over half of conservative voters consider economy and trade the top election issue, followed by taxes. Within the other national parties, the majority of intended Green, Liberal, and NDP voters all consider climate change Canada's main issue.
According to a poll conducted by IPSOS from September 11 to 13, the most popular issues for Canadians were healthcare at 35 percent, affordability and cost of living at 27 percent, and climate change at 25 percent. Note that respondents could select three topics of importance in the IPSOS survey, while respondents of the MIR survey could only select one. 
Student Perception of Major Party Leaders
Based on MIR's survey results, NDP leader Jagmeet Singh has the most positive impression amongst McGill students with 50 percent. In contrast, Liberal Party leader Justin Trudeau only has a 17 percent positive impression, with 51 percent of respondents holding a negative view of the current prime minister. Andrew Scheer, who serves as the leader of the Conservative Party and the leader of the opposition, is widely disliked among respondents — 84 percent have a negative impression of him. 69 percent of respondents had a negative impression of People's Party leader Maxime Bernier, but 13 percent of respondents don't know him. Students were most neutral towards Green Party leader Elizabeth May, with 40 percent of respondents holding a neutral impression of her. Lastly, despite being in Quebec, 33 percent of McGill students in our survey do not know who Bloc Québecois leader Yves-François Blanchet is. Only 11 percent hold a positive impression of Blanchet.
With only a week left before the federal elections, it will be interesting to see how this all plays out. The NDP, Greens, and the Bloc are all making gains in this late stage, while both the Liberal and Conservative Parties have been rocked by several scandals. Youth engagement in the polls will be a difference-maker on the 21st. In 2015, 57 percent of voters aged 18 to 24 cast a ballot, lower than every other age group and about 10 percent lower than voters older than 45. If the youth wants to hold the government accountable and push Canada to address major issues like climate change, it must start with making their voices heard in ballot boxes.
The survey and this article would not have been possible without the work of Charles Lepage, Evelyne Goulet, Chanel MacDiarmid, Sara Parker, Shirley Wang, and Camille Point.
Special thanks to Koji Shiromoto for inspiring the use of graphs in this article.
The featured image "Jagmeet Singh at Pride Parade in Toronto in 2017" by ideas_dept is licensed under CC BY 2.0.