Nil Yalter's Art and the Refugee Crisis in Turkey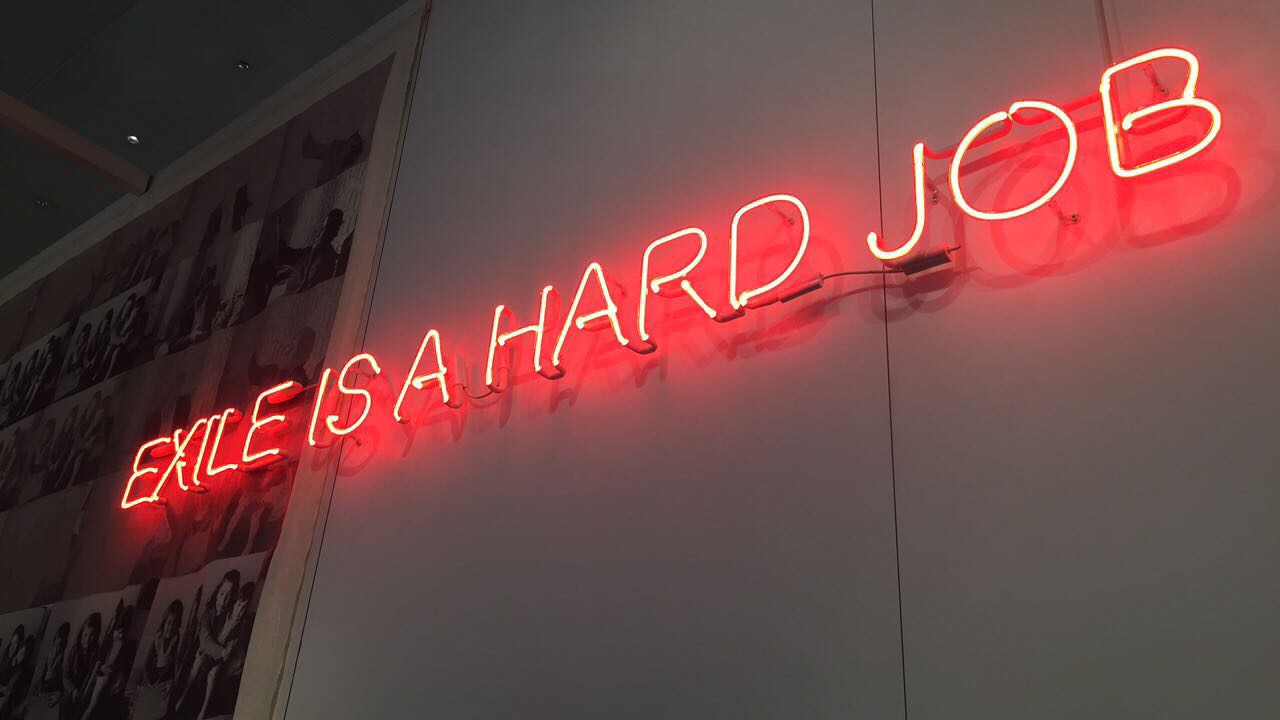 Nil Yalter is hardly a new name in the world of contemporary art; from issues of feminism to immigration, she has been expressing both political and non-political perspectives through her art for over fifty years. Born in Cairo, Yalter moved to Turkey at an early age and grew up in the metropolis of Istanbul. She then moved to Paris in 1965 where she continues to live and work today, deeply involving herself in issues of politics and human rights. In the late '60s she took part in the French countercultural and revolutionary movements, and was a prominent member of the French art feminist movement in the '70s.
There are a number of fascinating political topics that she undertakes in her work, which she often uses as a means of giving a platform to the faces and voices that society would prefer to forget. Off the Record was her most recent exhibition in Istanbul, featuring pieces created over the span of four decades. It is a comprehensive collection of works that seek to document and share the candid, and often discomforting, stories of the displaced which have been erased from the official historical narrative.
Although created decades ago, some of Yalter's work from the past still carries relevance to the political landscape in Turkey today. In recent years, Turkey (along with the rest of the world) has faced a refugee crisis due to the civil war in Syria. Turkey in particular received appraisal for allowing almost 3 million refugees into the country over a span of six years, with the influx beginning in 2011. While this statistic seems positive at face value, those who made it across Turkish borders have not necessarily found acceptance in the community. Syrians in Turkey face hostility from its civic society, which is a phenomenon I have experienced less through officially documented work and more through the time I have spent living and speaking to locals in Istanbul. I have heard the word "Arab" spoken, heavily attached to negative connotations, and in such conversations, Syrians are associated with ideas of dirtiness and existing as lower than the Turkish people. While Turkey's fast action with the refugee crisis is worthy of national pride, there is more work that needs to be done to properly integrate them into society.
Yalter's work is important to this issue because it is a poignant reminder of the real lives behind the news stories that simultaneously inform viewers while distancing them from reality. By reality, I am referring to the raw emotions of those who are rendered into a statistic by the media, without any acknowledgement of the pain that marks the refugee's daily struggle. While Yalter's art is powerful in its execution, the voices of refugees continue to be ignored or invalidated. While thriving in artistic and other intellectual circles, discussion around the refugee crisis won't change in their favour unless its themes are brought out from the periphery into the mainstream.