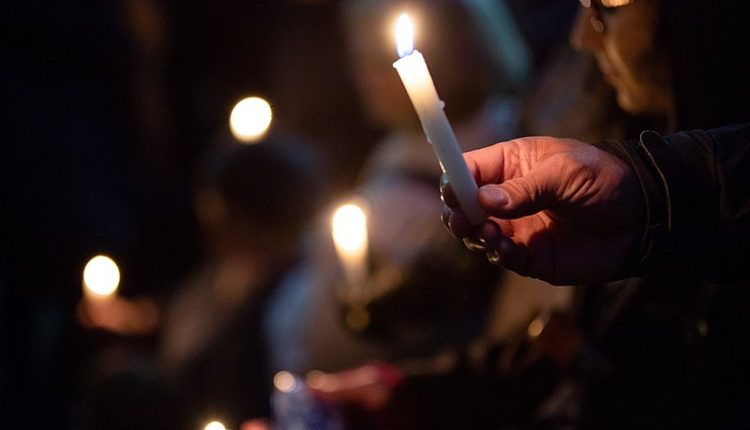 After racist gunman Robert Bowers murdered 11 people and wounded six more at Pittsburgh's Tree of Life synagogue Saturday morning, US President Donald Trump called the shooting "a wicked act of mass murder" and said he felt obligated to visit Pittsburgh, though he has not specified when. But unless Trump is planning to apologize for his role in inciting the hatred that gave rise to the massacre, he should have the decency to stay away.
During his campaign and since becoming US president, Trump has regularly deployed anti- Semitic messaging: on 2 July 2016, he tweeted an image of Hilary Clinton against a backdrop of dollar bills with the caption, inside a six-pointed star: "most corrupt candidate ever!"; on the eve of the November 2016 US presidential election, his campaign released a TV commercial claiming that hard-working "ordinary Americans" were being exploited by influential "globalists" such as Janet Yellen, George Soros, and Lloyd Blankfein – all Jews. More recently, Trump tweeted that Soros, the billionaire Holocaust survivor who has financed progressive causes, had paid demonstrators protesting US Supreme Court nominee Brett Kavanaugh, who stood accused of sexual assault. In blaming Soros, Trump echoed extreme-right wing politicians in Europe who have made similar accusations; this time, Iowa Republican Senator Chuck Grassley seconded Trump's baseless claim. In each case, Trump has engaged in "dog-whistling": sending a coded message vague enough that Trump can deny his own bigotry, but explicit enough for his target audience- in this case, white racists- to hear a clear signal. Last week, as a Trump supporter mailed home-made bombs to Trump's political and media adversaries, Trump declared himself a nationalist at a Houston rally, thrilling the white nationalists among his supporters.
We don't need to debate whether Trump intends to incite white racists- it is sufficient to look at how white racists interpret his message. They rejoiced widely in August 2017 when, after white supremacists marched in Charlottesville, Virginia, chanting anti-Semitic slogans and killing a counter-protester, Trump refused to condemn the racists and insisted there were "very fine people" among them. Former Ku Klux Klan Grand Wizard David Duke rejoiced when Trump won the Presidency, boasting via Twitter: "make no mistake about it, our people have played a HUGE role in electing Trump!" The Anti-Defamation League reported a 57% increase in anti- Semitic incidents in the US from 2016 to 2017, coinciding with Trump's first year as President- the greatest single-year increase since the ADL began keeping such statistics in 1979. The Southern Poverty Law Center has reported a similar rise in racist incidents in the US over the same period.
Trump's use of Twitter as a platform for many of his more odious pronouncements is also significant, because it intersects with the social media platforms racist killers have used to express their hate before acting on it. Such was the case with Bowers, a mild-mannered man according to his neighbours but a rabid anti-Semite on social media. On Gab, one of several platforms that has hosted the cesspool of racist ideas promoted by Trump's followers, Bowers had actually declared that he was opposed to Trump because Trump was not sufficiently anti- Semitic or ruthless. Echoing Trump's anti-immigrant vitriol- and Trump's lie that radical Islamists lurked among a caravan of refugees headed from Central America to the US border- on the morning of the massacre, Bowers declared that the Hebrew Immigrant Aid Society was bringing killers into the US to commit "genocide" against "my people," and that in response, he was "going in."
Ever since Trump opened his presidential campaign in June 2015 by calling Mexicans "rapists," racism has been a defining feature of his political discourse. He has demonized racial and religious minorities with vicious lies, such as his claim that New Jersey Muslims celebrated the 9/11 attacks. He has incited violence against protesters and journalists at his rallies. He regards apology or recanting as weakness and seems determined to escalate his hateful rhetoric at all costs. Trump gave the lie to the notion that Republicans need to rein in bigotry in order to win; instead, he has shown that Republicans can win by escalating bigotry. In exchange, Republican lawmakers have made a pact with the devil, enabling Trump's weaponization of white nationalism to hold on to power.
With Trump at the wheel, the US has smashed through the guardrails of democracy. Violent bigotry is gaining fresh momentum in America. The massacre of 11 Jews on Saturday morning – the deadliest anti-Semitic act in US history – should have given Trump pause. Instead, at a rally that night in Murphysboro, Illinois, he mocked Democrat Elizabeth Warren and, after mentioning Hillary Clinton, reveled in his supporters chanting "lock her up!". He should desecrate the victims' memory no further.
Dr. Daniel Douek teaches comparative politics and international relations at McGill University.