PR Façade or Potential?: Justin Trudeau as Leader of the Free World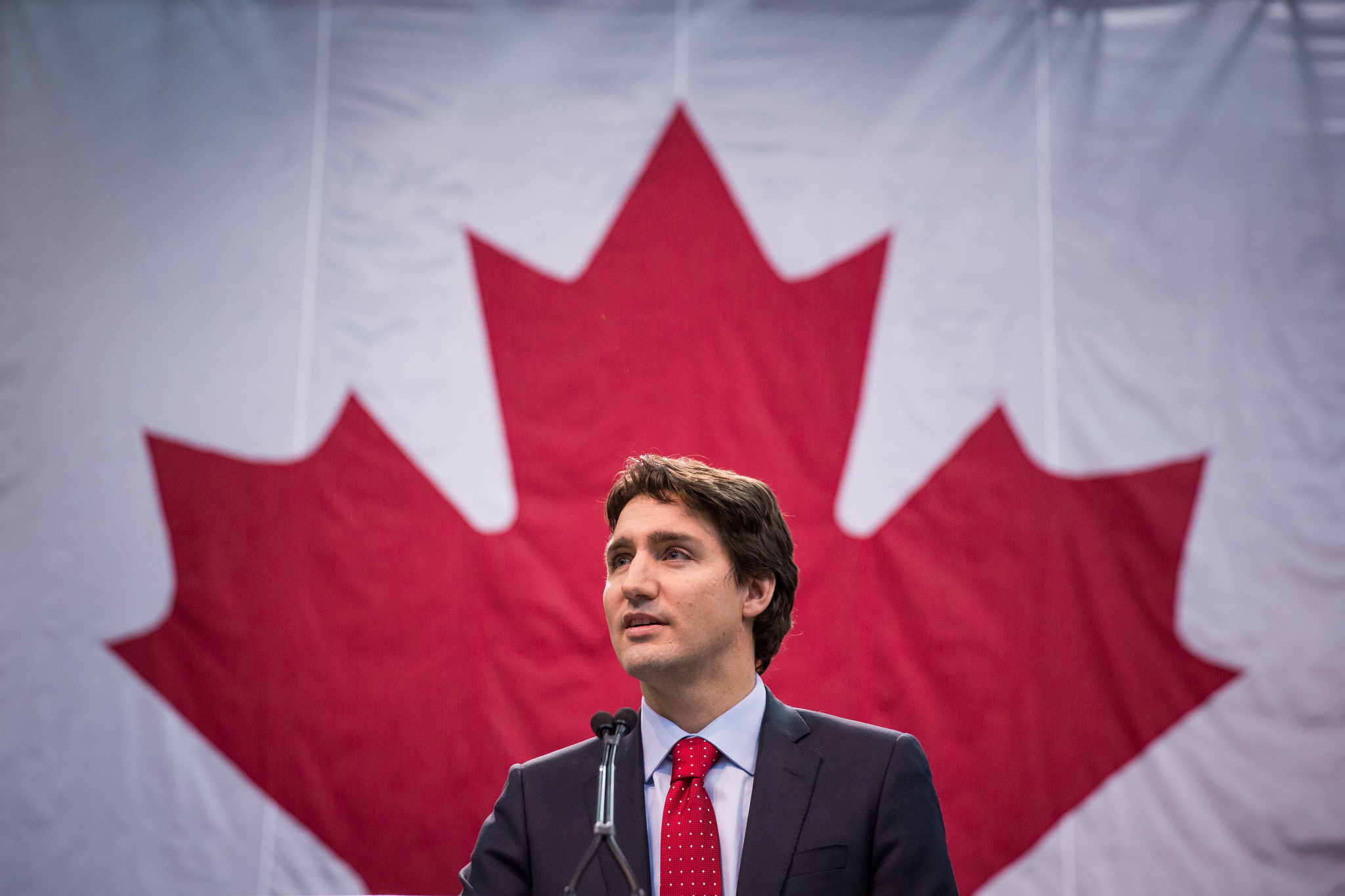 https://flic.kr/p/qfMk1y
Has Canada ever had a Prime Minister more globally adored than Justin Trudeau? Trudeau has appeared on Live with Kelly and Ryan, Vanity Fair, GQ and Vogue, has participated in the Global Citizen Festival in Hamburg, and will be gracing the cover of Rolling Stone magazine this August. While this was unexpected I doubt anyone is really surprised. In a recent segment of the CBC's The National, panelists were asked: "Is Trudeau branding himself the leader of the free world?" Panelist Lincoln Blades answered that there is a vacancy in the position and that Prime Minister Justin Trudeau is "effectively campaigning for that job" against Chancellor Angela Merkel and President Emmanuel Macron. While Germany and France may have a stronger economy and greater military power than Canada, neither Merkel nor Macron have been focusing on their brand more intensely than Trudeau. According to Abacus Data, Trudeau is the most popular Canadian Prime Minister in Canadian history, and an Ipsos poll stated that 4 in 10 Americans would prefer having Trudeau as their leader rather than Donald Trump.
For the first time in decades, Canadians are receiving global praise and love directed towards their Prime Minister. It doesn't hurt that Justin Trudeau has a very impressive and impeccable social media presence from Snapchat to a new trendy and "super Canadian" Spotify playlist. It's no wonder that his fan base keeps growing as his "hip with the youth public relations" continue to bolster his brand. The splendor of his social media presence highlighted by his quirky socks, however, evidently lacks actual display of public policies and politics. The Rolling Stone article asks "Is he the free world's best hope?" and with the title of the article referring to Trudeau as "the North Star"—the guiding light of the liberal world order—we need to ask if Justin Trudeau really has the potential to fill the current void? Or is world class progressive branding responsible for this mirage?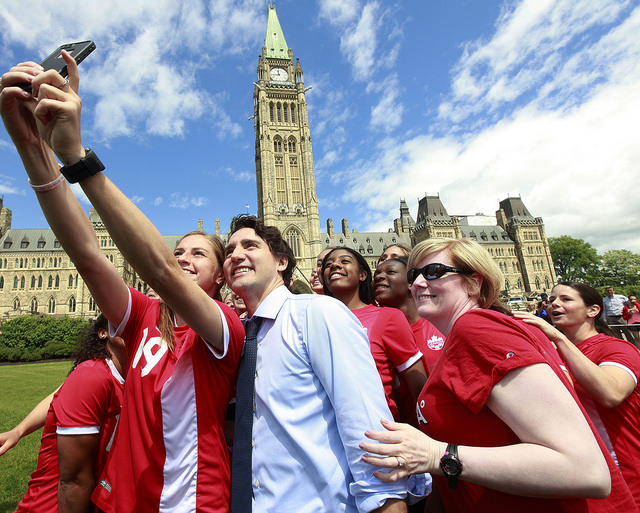 Sensationalizing Trudeau: The Role of Social and Global Media
Prior to the Rolling Stone feature, there already existed a plethora of articles that recap the wonderful things Trudeau has done to enamour domestic and international audiences. The day after Trudeau won the October 2015 elections, he was at the Jarry metro station in his riding of Papineau, thanking his constituents by shaking hands and taking selfies. This behaviour was seen as a breath of fresh air in contrast to incumbent Prime Minister Stephen Harper, who avoided and censored Canadian media. We didn't know it at that time, but this was the beginning of Trudeau's immaculate public relations campaign. Now he's known for perfectly-timed running selfies, quirky themed socks, apparent knowledge of quantum mechanics, and photobombing. While Trudeau's personal photographer Adam Scotti has a knack for snapping seemingly candid photos, CBC columnist Robyn Urback states that a majority of these seemingly coincidental and mundane occurrences "usually involve some sort of prior coordination."
The casual nature of Trudeau in combination with the fact that he is a social media savant means that his public engagement has not been lost on others. Not many incumbent world leaders have been able to attain the same level of international attention. The closest has been France's Emmanuel Macron, who garnered similar coverage during his 2017 Presidential campaign when a Snapchat video of him doing the bottle flip went viral and grabbed the attention of young voters. Political youth engagement has traditionally been difficult for governments to bolster but today, utilizing social media is now a way for politicians to engage with young voters. This has been recognized by political parties to attract membership. The Conservative Party of Canada has been attempting this tactic and while not a lot of people know who newly elected party leader Andrew Scheer is, the Conservative Party Facebook page has been churning out a lot of memes to interact with and engage their currently divided party members and attract young Conservatives. With all this manufactured attraction cluttering up news feeds, it's hard to see through the mirage of trendiness.
Ultimately the article from Rolling Stone on Justin Trudeau is the epitome of foreign praise. The article is an apotheosis of the Prime Minister's ascent on the global stage. It glorifies him and notes all of his noteworthy quirks and accomplishments. American author Stephen Rodrick does this by contrasting Trudeau's policies and actions to Trump's, but doesn't acknowledge how easy it is to come out on top when being compared to a sexist, xenophobic, racist, transphobic demagogue. This article romanticizes Trudeau with ridiculous lines such as "His dark hair is a color found in nature." While some Canadians are aware of the false glorification from this article, an acquiescent majority of people reading this article will probably agree that Trudeau has become a "North Star," leading the way for liberal western democracies and thus the leader of the free world. The article does Justin a great service by painting him as a relatable man – comparable to America's nostalgia Barack Obama. Whilst the article touches on the failure to uphold the promise of electoral reform and the Liberals' neglect of Indigenous communities, the tsunamic praise overwhelms the dissonance.
In all respects, Trudeau is doing more for the fight against climate change than his predecessor and President Trump. Trudeau is agreeing and adhering to the Paris Agreement and calling for carbon pricing and carbon caps for all provinces. However, he broke an election promise when he gave the green light on both Keystone XL and Kinder Morgan pipeline projects. In addition to this, the Canadian government still fails to regulate mining companies, which means they are able to continue to exploit diminishing natural resources in developing countries – contributing both to carbon emissions abroad and human rights abuses. With Canadians making up less than 1% of the world's population and emitting 1.6% of global GHG emissions, it is evident that we need to do more in the global fight against climate change. This can be accomplished by recognizing both Trudeau's accomplishments and failures and calling for him to be held accountable for his promises. Overall, the Rolling Stone article has been dubbed "highly cringey" by Canadian media and it features tokenization of cabinet members such as Defense Minister Harjit Sajjan and Foreign Minister Chrystia Freeland. Many will read this feature article thanks to Trudeau being a photogenic man and the eye-grabbing question on the cover of the 1293 issue "Why Can't He Be Our President?" Hopefully, most will recognize that it is an exaltation of Trudeau and will not take it as the truth.
The Overshadowed Truth of Canadian Politics
When one is unaware of the failures of the Liberal government it is far easier to praise Trudeau. While international news outlets report on Trudeau through rose-tinted glasses, domestically we must face the reality that the Liberal government has been in office since October 2015, yet they have only passed half of the bills that the Conservative government under Harper did by this time in their mandate. The previous government had passed 50 while the present government has only passed 23. Nevertheless, quality is greater than quantity and the legislation that the Liberal government has passed has arguably been more substantial. This includes laws on medical assistance in dying, the Canada-EU Free Trade Agreement (CETA), policies on safe injection sites, reversals on immigration and citizenship laws put in place during the conservative era and passing Keystone XL and Kinder Morgan. That being said, these major policy changes and introductions have been eclipsed by a multitude of disappointing policy failures such as electoral reform. It was a highly popular platform promise that garnered Trudeau support from millennials, and with the rejection of electoral reform, Trudeau has seen a decline in youth support. It is also irritating to see how whimsical public relations can overshadow low quality climate change policies, broken promises to Indigenous peoples, and military deals. While there are bright spots in this administration, it is dangerous and concerning when citizens of a nation can tell you about their Prime Minister's socks but not their policies. Symbolism should not overshadow substance.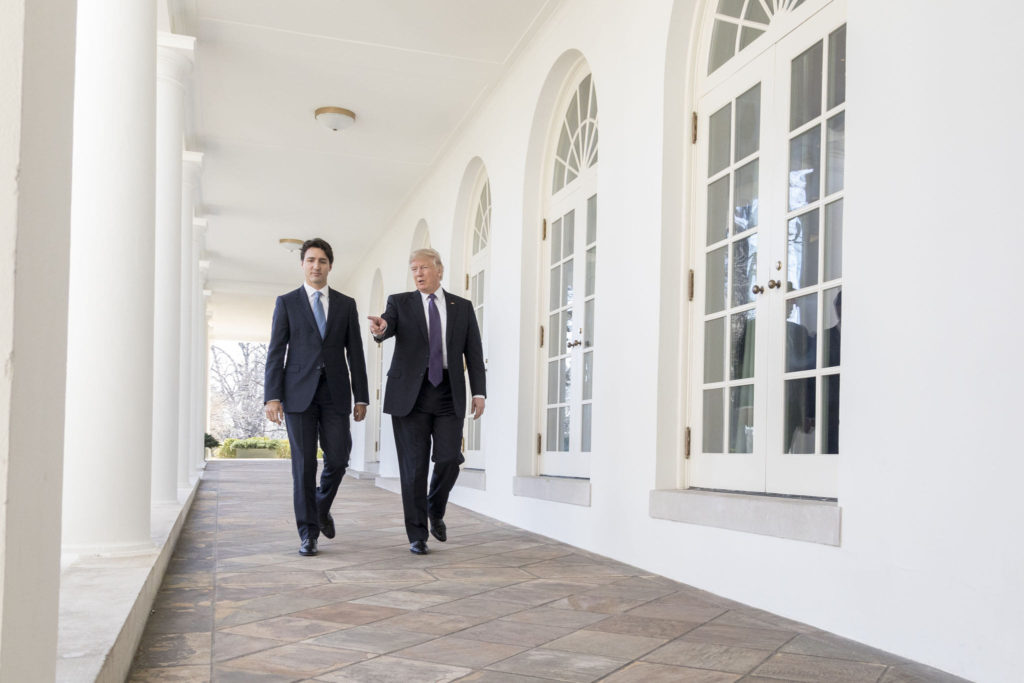 Another reason for Trudeau's unprecedented popularity is his utilization of feminism and the fact that he is a self-proclaimed feminist. Feminism as a movement is facing accelerated commodification. As corporations capitalize off of feminism it reduces to no more than a political buzzword. He constantly reminds us that he is a feminist and thus many believe it. After all, Trudeau made gender parity cool before Macron! Trudeau makes it no secret that he loves his wife and has said that he wants his daughter to be the first elected female Prime Minister. Many question Trudeau's feminism and deem it as performative, as statistically we continuously see women unrepresented in Canadian government. Recently, Oxfam released a feminist scorecard that called for the Liberal government to "turn feminist words into action."  
For example, women in Canadian parliamentary standing committees are underrepresented. 2 of the current 10 member committees have no women and three-quarters of them have two women or fewer. When the government was given the opportunity to address domestic issues through policies such as the proposal of Bill C-237, which called for parties to have greater gender parity in their party candidates, this bill ultimately failed. Meanwhile, the Liberal government has announced a feminism-focused foreign aid policy. Minister of International Development Marie-Claude Bibeau announced that they want to ensure that at least 95% of the country's foreign aid helps to improve the lives of women and girls. Currently, the government spends just 0.26% of the country's gross national income on foreign aid. The United Nations outlines a target of 0.7%. While we attempt to present a global image of feminist crusaders, the Canadian government fails Indigenous women and lacks feminist domestic policies. In Canada, for every dollar that a man makes, a woman makes on average $0.74. Even while acknowledging the fact that women are disproportionately represented in low-wage jobs, the Canadian government cannot be a false champion for feminism when there are still a multitude of gendered issues at home. In surveying 69 of Canada's largest companies, the McKinsey Global Institute found that women made up 45% of entry-level workers and 15% of CEOs in addition to the fact that fewer women were being promoted.
As frustrating as it is to see feminism to be reduced to a buzzword, it is because not all feminists are intersectional or adhere to it completely. The government has committed to tabling pay equity legislation for federally regulated sectors but will not do so until 2018.  Additionally, Canada fell last year in the World Economic Forum's global gender equality rankings to 35th place. For context, in 1995 it was first place. These numbers and Trudeau's public statements such as "poverty is sexist" should result in a government aiming to increase feminist policies but that does not seem to be the case. This is probably because utilizing feminism as a buzzword is politically expedient. It costs politicians very little to say they are a feminist to reap the attention of feminists and women. It is a smart move to tell half your electorate that you care about their rights but it is a more costly move to actually follow through on these words. Nevertheless, Trudeau's image as a feminist heartthrob is stronger due to mass international attention. While both Canada and the US have committed 20 and 50 million respectively to the Women Entrepreneurs Finance Initiative, there is still more to do on the line of policy in combination with monetary commitment. Trudeau's feminism is not intersectional, his feminism thus far has been performative so he can benefit from the mainstream commodification of it. Feminists need to stop praising Trudeau's mainstream feminism to encourage him to prove himself by turning his words into actions.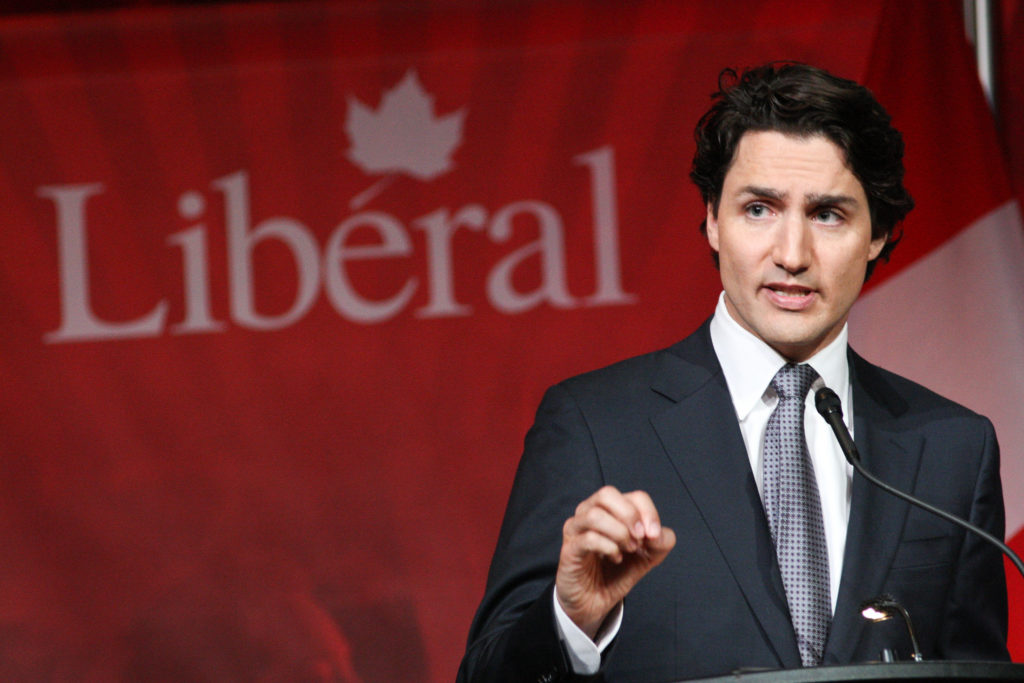 Though many believe that Trudeau could fill the void for leader of the free world we need to fully evaluate the situation. Of course, Trudeau's Canada looks like a haven in comparison to Trump's America. Coming out of Harper's anti-science and xenophobic government makes the rule of the Liberal government look like a political renaissance. The Liberal government is not doing terribly; they just ought to be doing better. If only Canada could be a fraction of the glamour that global media casts us as. In a time where the populist right are becoming more overt, we as citizens need to see past the glamour of public relations and keep the government accountable through their policy rather than through international reputation. We cannot be disillusioned and complacent when there are still Indigenous communities that lack access to clean drinking water and Indigenous communities where suicide rates are profoundly high. It is hard to praise Trudeau when we have headlines like: "Amazon Prime does more for northern food security than federal subsidies, say Iqaluit residents." While Trudeau has been dubbed anti-Trump by the Washington Post, it is impossible to see him lead an anti-Trump Western liberal agenda when he doesn't even publically condemn the man for his policies and actions. We need to keep the government accountable, especially noting how weak the current political opposition is. The Conservative Party is evidently divided in terms of their goals and ideas. Internationally, Justin Trudeau is a star but as Canadians, we must not let that inflate our egos and allow us to ignore the failures of our government. We cannot let our Prime Minister uphold a public relations façade that distracts from politics; rather, we should use the newfound platform to engage and role model the values that both Canadians and international audience believe we have.