Review Radio: Democracy, Authoritarianism, and Duterte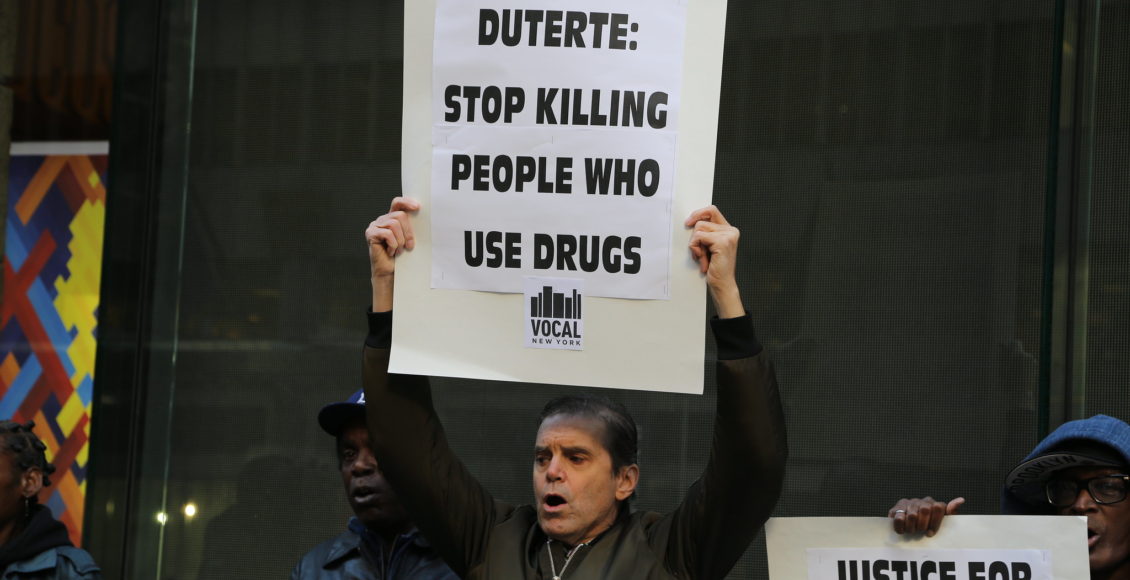 "Philippines Drug War Protest #22" is licensed under

CC BY 2.0
On this special edition of Review's Radio, I spoke with Dr. Nicole Curato about the Philippines authoritarian turn and the results of the 2019 midterms.
I met with Dr. Nicole Curato on a cloudy day in the middle of July at a quiet corner at the Cubao Expo in the Philippines. She was in the country for a few days to take part in the CNN coverage of President Rodrigo Duterte's State of the Nation Address.
Dr. Curato sandwiched me in during her busy week, right before congress convened. I wanted to thank Nicole for taking the time to meet with me, and I hope you benefit from listening to her perspective. – Alec Regino, Editor-in-Chief
This podcast was edited by Alec Regino and Bilal Virji.