Screening of The Box Depicts Refugee Life as a Child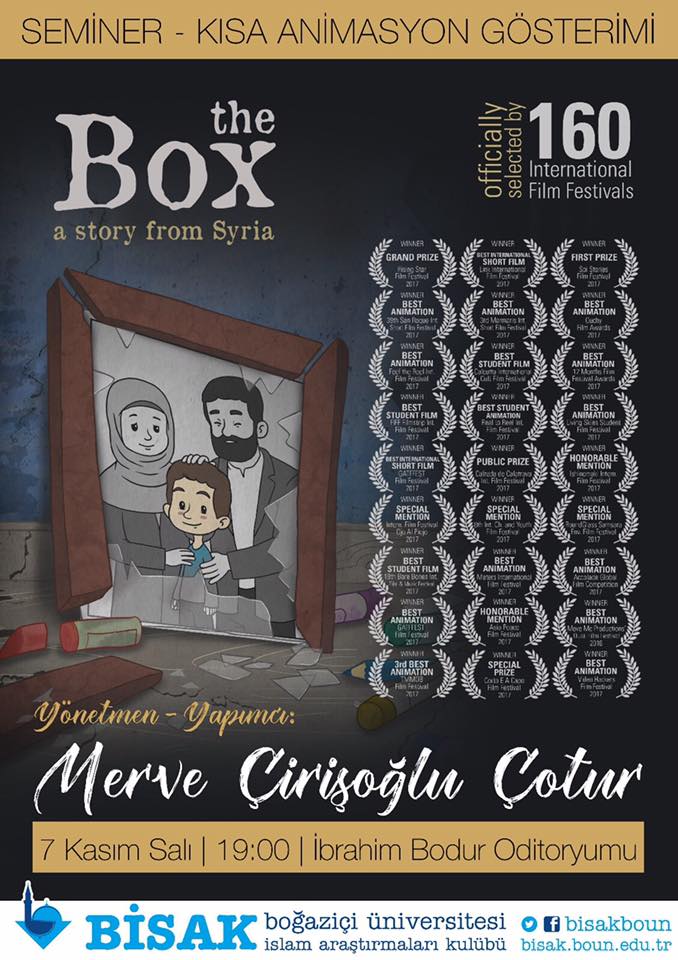 This Tuesday, Boğaziçi University held a screening of the short animation The Box: A Syrian Story, which was directed, written, and produced by Boğaziçi alumna Merve Çirişoğlu. The film tells the story of a young Syrian boy, his cat, and a box, which he was playing with at home. The story abruptly progresses from the boy pretending that the box is his own little house to his untimely exit. To his dismay, he is not at home but in a refugee camp where the refugees live in miserable conditions. This short speaks to the larger issue of the refugees crisis of the Syrian conflict. According to the statistics shown at the end of the film, more than 80% of Syrian children have been affected by the war, and of this population, 3.3 million have migrated away from home. There are thousands of children who have had to make this journey without their family or a guardian accompanying them.
I found that while the short film was an admirable effort to portray the consequences that conflicts like the Syrian civil war have on children, it fell short in its execution in various places. Although its short length of six minutes sets limitations on storytelling, I thought that its pacing could have been better utilized to show the trauma the child would have undergone as a result of forced immigration. There were also aspects of the film that were left inadequately explained, leaving gaps in the story that made me lack much of an emotional connection to the struggles of the protagonist.
Despite its shortcomings as a film piece, the makers behind The Box should be commended for their efforts to bring a wider awareness to the plight of the young refugees who have been displaced by the war. It is not yet available online, but its official website states that it will be released online for public viewing in the near future.
Trailer: The Box | Short Animation Movie from Merve Cirisoglu on Vimeo.