Senakw: How One Project Represents the Dichotomy Between Affordable Housing and Homeownership
"Sign for Kitsilano, Vancouver, British Columbia" by Another Believer is licensed under CC BY-NC-SA 3.0
In the midst of one of the worst housing crises in North America, Vancouver is experiencing a new situation regarding Indigeneity and housing affordability. The Squamish Nation, an Indigenous group who has inhabited many areas of present-day Vancouver, won a monumental legal victory in 2003, obtaining their land back in present-day Kitsilano and defying the established patterns of settler-Indigenous relations. The land, which is around a ten-minute drive from downtown Vancouver, is where the Squamish Nation plans to develop a large-scale housing project, Senakw (pronounced "snock") When completed, Senakw will include eleven towers encompassing 6000 rental units that could accommodate up to 9000 people. Moreover, the Squamish Nation plans to use district energy — a centralized system of energy distribution– to ensure low-cost and low-emission heating throughout the buildings. 
Senakw is innovative. The project focuses on an urban idea rooted in sustainability, walkability, and affordability for the Kitsilano area. When completed, Senakw would be the first large-scale net zero emissions development. Moreover, it would bring an influx of urgently needed purpose-built rental units to the Lower Mainland. This project can be built at a fast-paced rate because Senakw does not need to adhere to Kitsilano by-laws and hearings – it's on Squamish Nation land. The project is one of its kind for the Vancouver area and would help up-zone the Kitsilano area.  
In addition to its contributions to the Vancouver housing crisis, the project highlights a refreshing collaboration between the Canadian government and Indigenous groups. As stated on Senakw's website, the development is "reconciliation in action." Not only has the Squamish Nation received their land back (in part) – which in itself is notable – but the Federal and Provincial governments actively support the project. The federal government has promised a $1.4 billion dollar loan to support the first phase of the project, which is set to be completed in 2029. On top of public sector support, Squamish Nation is working with Westbank, a large-scale real estate company, to develop the project. Senakw highlights the collaboration between Indigenous peoples and the public and private sectors, something that has seldom been done before.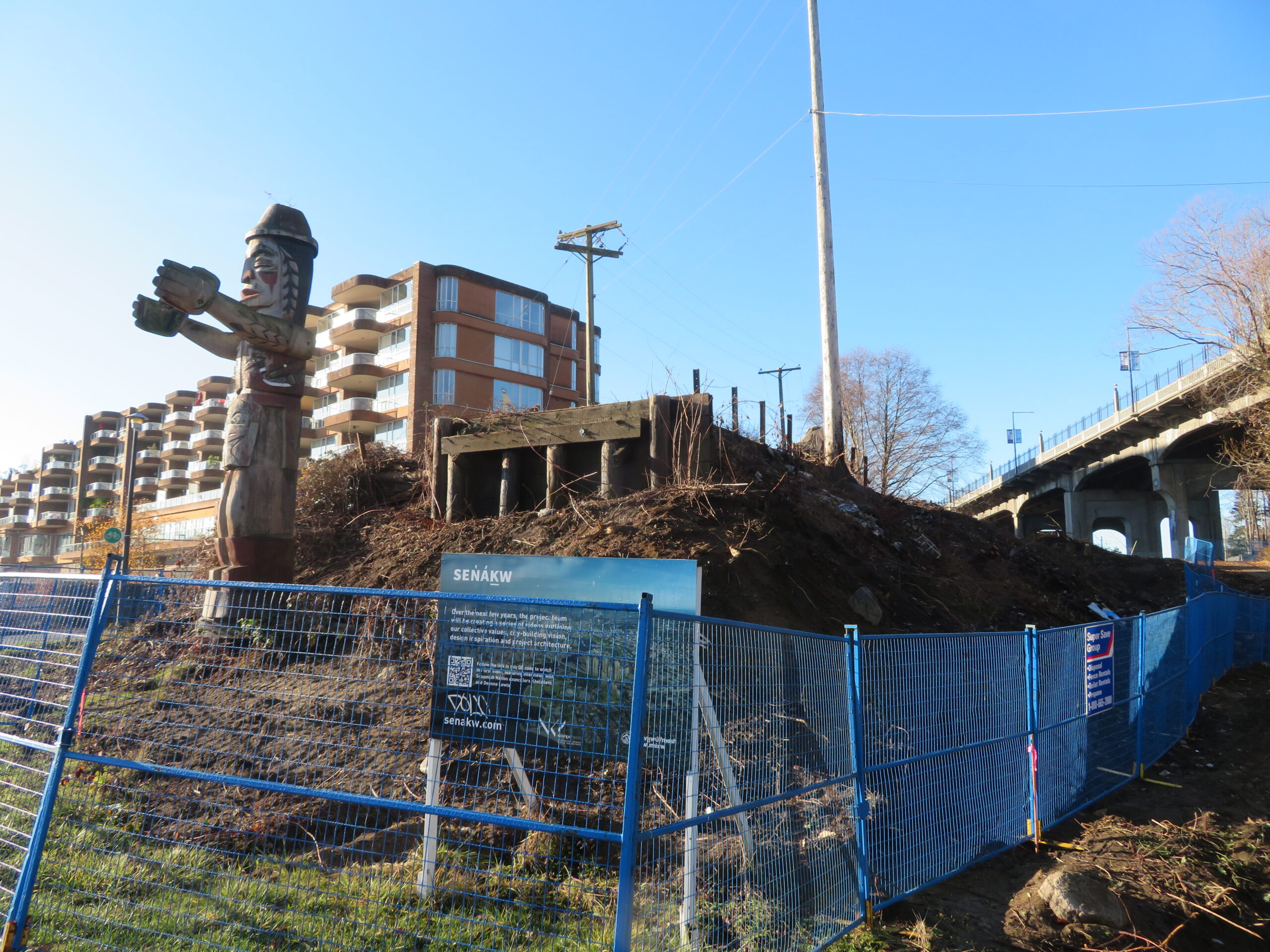 Although the potential Senakw has for both future Canada-Indigenous relations and affordable housing projects, the project has been quite contentious. This is specifically the case among residents of the Kitsilano neighbourhood. Kitsilano residents argue that they were not consulted and worry about the impact of the eleven towers on the otherwise low-density architecture of the neighbourhood. They are also against the proposed road through Vanier Park that would provide access to Senakw. Although concerns over properly up-zoning make sense given the region's long-standing low-density capacity, the rejection of new development projects is not new amongst Vancouver residents. Last month, Burnaby residents rejected a proposal to build a six-story building on public land, claiming it would impact "residential peace" and alter "community character." This continued opposition against much-needed development projects raises concerns over not only Senakw but also how Vancouver will be able to solve its housing crisis.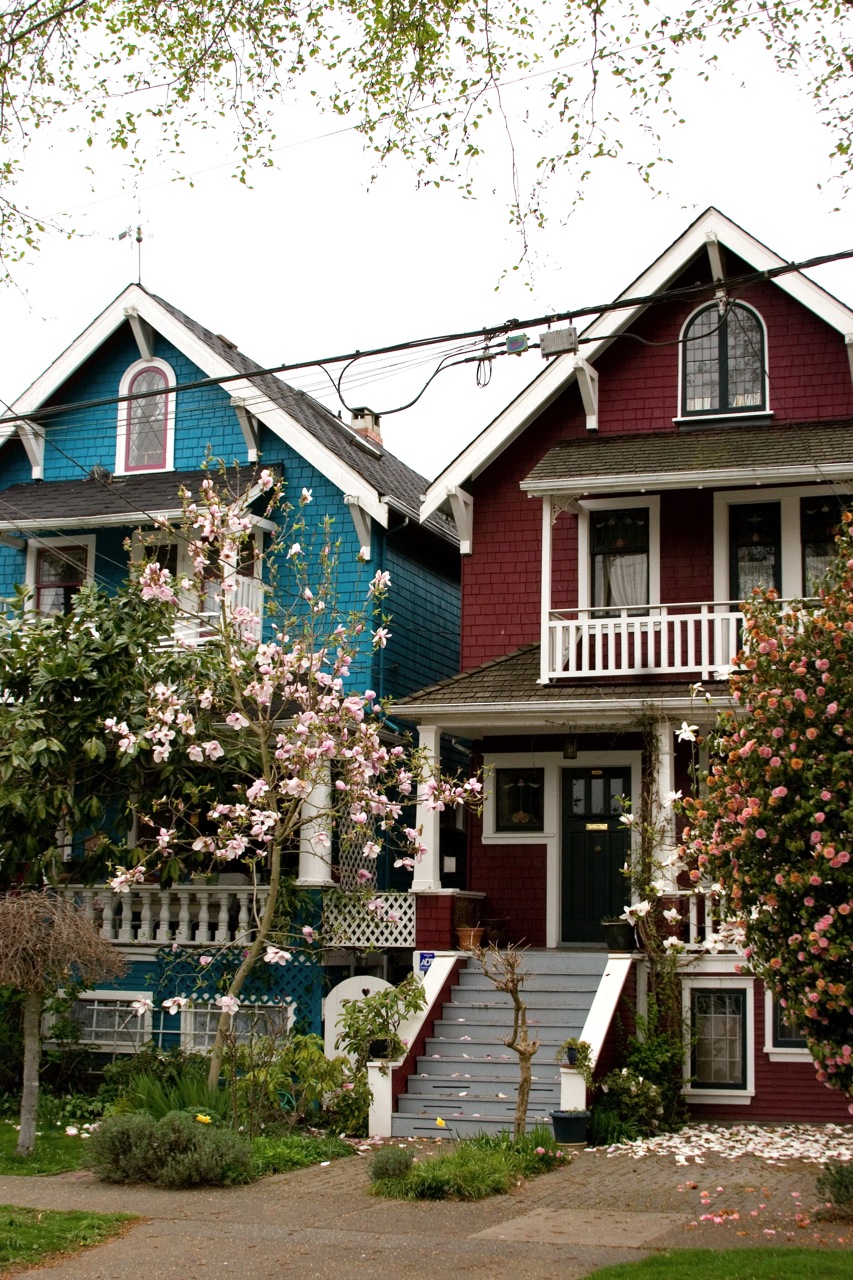 Given that Vancouver's urban planning has mainly relied on a low-density, single-family plan for the last century, there will inevitably be a requirement for neighbourhoods to change as the population grows. Despite this need, zoning by-laws, contract timelines, and neighbourhood opposition significantly slow down the process of adding additional housing. These obstacles prevent Vancouver from keeping pace with the evolving needs of the city. This is not a problem that is constrained to Vancouver either. Across North America, cities are failing to keep up with inevitable changing dynamics, partly because of their inflexibility to change. This inflexibility can be traced back to our overall relationship with our cities and homeownership. Vancouver property owners reject the change because they fear the potential effect on their home value. For much of their urban planning, North American cities have used homeownership as a means of financial security and to encourage investment. The homeownership-investment relationship goes against the principle of affordable housing, which needs to be "cheap and widely available." Under this current model, affordable housing is an oxymoron. We cannot have homeownership as the primary means of building wealth and security and also allow affordable housing projects – such as Senakw – to exist.
Emily Badger, a journalist who focuses on cities and urban policy, wrote that "healthy cities must build new things and rehabilitate old ones," and Senakw represents this sort of change Vancouver needs. The city is failing to keep up with the urgent need to house the people who live there, particularly renters. As of 2021, only 17% of purpose-built rentals in Vancouver were affordable to the bottom 40% of renter households by income.  As projects such as Senakw are proposed, the city and its residents must navigate the inevitable changes that must come to its neighbourhoods. Whether Kitsilano residents want it or not, Senakw will happen. Neither they nor the city of Vancouver has any jurisdiction to stop it. Rather than opposition, the neighbourhood should focus on integrating the development into existing infrastructure. Improving transit access, bike lanes, and walkability will be the key to establishing a successful dynamic in the coming years.
"Sign for Kitsilano, Vancouver, British Columbia" by Another Believer is licensed under CC BY-NC-SA 3.0