Strength in Numbers: the Canadian Census and Stronger Policy Programs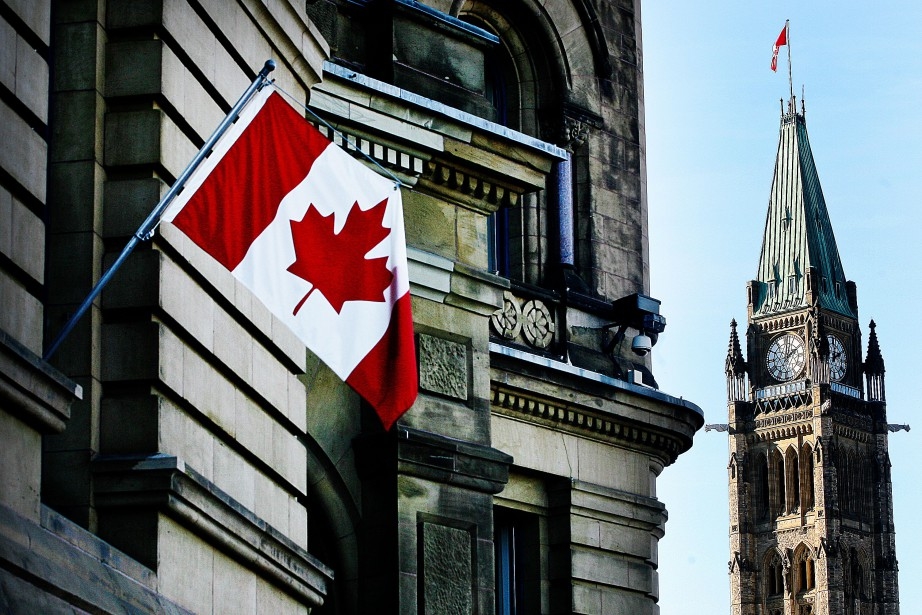 https://flic.kr/p/Ls7XTX
In 2010, the Conservative government scrapped the mandatory long-form census and replaced it with a voluntary national household survey. The reasoning from the Department of Industry, headed by Minister Tony Clement, was that the reform would limit an intrusion on personal privacy in Canada. However, the decision ultimately lead to a loss as it made it difficult for city planners and policy developers to make decisions as key quantitative data on inequality, demographic trends, and economic growth became unavailable. Thus, in 2016 the Liberal government reinstated the long-form census, sending a 36 page survey to one in every four households with the option to complete the census online. The popularity of this decision was reflected by the crashing of the Statistics Canada website the day the census opened. The Canadian census allows for governments at all levels to analyze demographics, determine if and where there are problems to be addressed, and to forecast future issues. It is the foundation on which to base policy making and decision making. The 2016 Census data was released on October 23rd: what can we learn from it, and what kind of policies can we expect or hope for from this?
Since 2006, the Indigenous population has grown by 42.5% from 2006 and the 2016 Census estimates the current population at 1 673 785, or 4.9% of the Canadian population. The growth includes the increasing number of people self-identifying as indigenous, which has doubled between 2006 and 2016. The Indigenous population is also the youngest demographic in Canada, with an average age of 32.1 years. This is concerning, as First Nations children count for 41.4% of all children in foster care due to factors that include the colonial legacy of the residential school system and 60s scoop that saw thousands of Indigenous children forcibly removed from their communities. In 2016 the Canadian Human Rights Tribunal concluded that "First Nations children and families living on reserve and in the Yukon are discriminated against in the provision of child and family services by Indigenous and Northern Affairs Canada". Though the federal government has committed $256 million to First Nations child welfare this year but have yet to put these funds into concrete support services and programs. Disparity is evident in the census data which shows that 20% of Indigenous homes required major work in comparison to 6% of the general population. Poor living conditions are exacerbated with the inflated costs of living in the remote areas and winter elements. This issue is also a colonial legacy from the 60s when the Canadian government shipped materials and blueprints to build the housing. Shelagh McCartney, an urban planner from Ryerson University says that "Design has been used here in a way to control a population and force them to live a certain way," and further comments "forcing people to live in a certain condition. If anyone was being controlled in that way, you'd have a mental health issue."and McCartney is not wrong.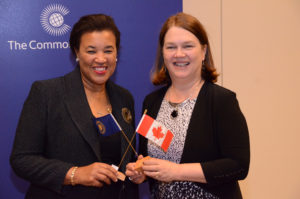 Jane Philpott, the previous health minister, is now serving in the new role of Minister of Indigenous Services.  Her new role to support and create services that focus on community wellness and mental health. Part of her mandate is to "improve essential physical infrastructure for Indigenous communities, including improving housing outcomes" and "delivering affordable, high-quality, flexible, and fully inclusive child care." which were both issues highlighted by the the census and are under the jurisdiction of the federal government. The Minister herself has acknowledged the systemic discrimination and oppression that Indigenous communities face when she was health minister. She previously tackled the opioid crisis at the federal level and brought about positive change by ensuring that naloxone, a drug that counters opioid overdoses, would be available in a non-prescription format.  Bill C-37, a bill introduced by Philpott, was passed and allowed for the opening of more safe injection sites. Hopefully, Minister Philpott will be as responsive to current issues facing Indigenous communities as she was with the opioid crisis.
Another trend visible in the Census results is the aging population of Canada. For the first time since the census started after Confederation, seniors outnumber children. In addition to this, the working population, between the ages of 15 and 64. declined from 68.5% in the 2011 census to 66.5% in 2016. Thus, the government needs to anticipate changes that will inevitably come from aging Canadians and earlier retirees. Government budgets will need to be re-evaluated for changes in pensions, health care, services, and employment levels and will need to reflect a new tax base. Statistics Canada predicts that by 2031 "close to one in four Canadians (23%) could be 65 years of age or older, while the proportion of children 14 years of age and younger could remain similar to the 2016 level (16%)". While our situation is nowhere close to the inverted population pyramid of Japan, Canada can buffer this potential change by admitting more immigrants.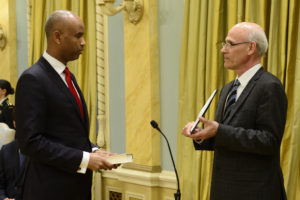 Between 2011 and 2016, new immigrants made up 16.1% of the total foreign born population, adding to the 22.3% of visible minority population in Canada. Statistics Canada reports that six out of ten immigrants fall under the "economic migrants" category, arriving in the country through either the provincial/territorial nominee program or skilled workers program. As employment is the main reason for immigration, Canada has an opportunity that it can act on by encouraging young workers to contribute to the Canadian economic landscape, as well as address the potential problems that come with an aging population. On November 1st, Immigration Minister Ahmed Hussen stated that by 2036, 100% of Canada's population growth will be as a result of immigration. In 2016, 75% of the population growth was as a result of immigration. The new targets of 310 000 refugees and immigrants for 2018, 330 000 in 2019, and 340 000 in 2020 were announced after the Census results. As Minister Hussen stated the higher targets would aid in addressing demographic challenges. Opposition Critic for Immigration Michelle Rempel responded to this announcement by pointing out that the system should also "focus on helping immigrants integrate through language efficiency and through mental health support plans for people who are victims of trauma". This is a highly valid point, and a lesson learned after the German experience. After Germany welcomed 2.14 million immigrants and refugees in 2015, they saw much of their integration infrastructure become strained under the sudden population increase.
This announcement also comes at a time where attitudes towards immigration and diversity are worsening. The influx of asylum seekers from the States this summer have fed into a toxic narrative. Cision, a marketing company, reported a 600% increase in the number of hate speech in social media posted by Canadians between November 2015 and November 2016. The othering of immigrants and refugees by the media have been reflected in a surge of hashtags on Twitter like #banmuslims and #whitepower. The outburst of xenophobia has not been restricted to the Internet; police reported hate crimes in Canada jumped from 149 in 2014 to 193 in 2015. While Canada is commonly touted as peaceful and accepting, we are not exempt from bigotry and hatred. There are more than 100 white nationalists groups in Canada and hate crimes specifically targeting Muslims have increased 253% over four years. This is especially concerning when Quebec is attempting to institutionalise profiling and discrimination with Bill 62. ​Section 2 of Bill 62 outlines the spaces and services where individuals who have religious face coverings would be excluded. This legislation unfairly targets minorities, specifically women, people of colour, and Muslims. In light of this the Canadian government must also prepare in terms of political dialogue for continued influx of immigrants. For example, Germany recently passed the Facebook Act which pressures social networks to take an active role in policing hate speech. Social networks could risk fines of up to 74 million Canadian dollars for failing to comply.
The return of the census is a breath of fresh air and an invaluable asset to Canadian policymakers. The federal government now has concrete data to create an outline for efficient allocation of resources and funding. The data informs the government about what kind of federal action is needed. The 2016 data also shows that governments clearly have not done enough for Indigenous communities. The government cannot expect reconciliation if they continue to ignore the problems that past colonial federal policies created and that current policies continue to ignore. The census also provides data to forecast future issues. The new immigration targets show that the government can indeed be receptive and responsive to the data. At the end of the day, the Canadian census shows patterns within and between demographics and deficiencies and inequalities, but it is up to the federal government to take the initiative to turn these numbers into policies, programs, and services that produce tangible change.
Edited by Patricia Sibal