A Sustainable Runway: Africa Redesigns the Fashion Industry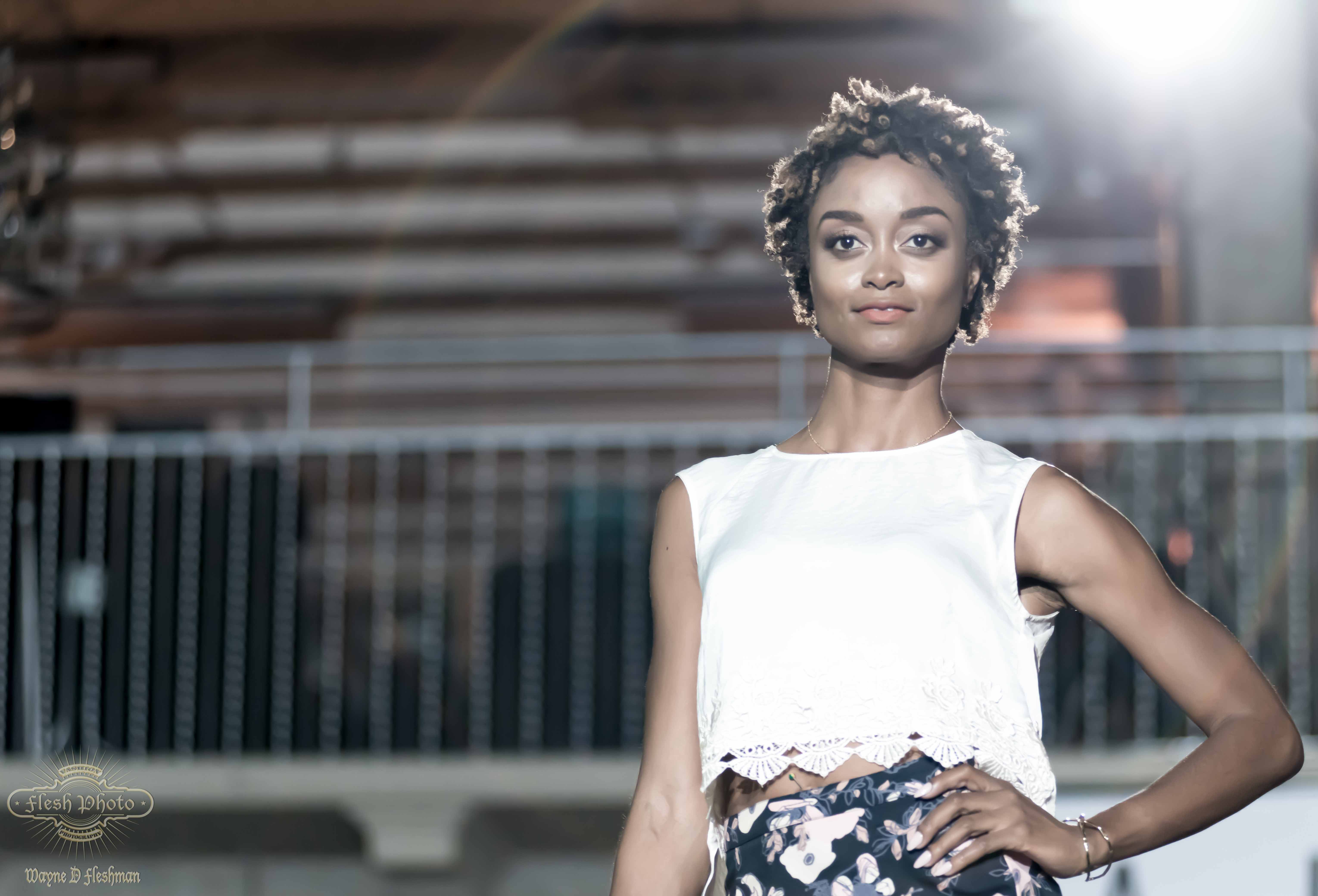 https://flic.kr/p/WHd195
The textile and clothing industry is welcoming a new era where sustainability and ethics are king. Following the unveiling of scandalous sweatshop conditions and poor working standards, it is difficult to imagine large retail companies such H&M and Zara thriving without adjustments. To keep up with high demands, garment workers in developing countries often work long days, in factories which neglect their safety, health and human rights. Time after time factories like the Rana Plaza in Bangladesh, collapse and kill hundreds of workers, exposing the unacceptable working conditions of sweatshop factories and causing outrage in the media and consumers.
As a consequence, sustainability now comes into play at each stage of a garment's life. H&M's Conscious Collection is one catalogue that uses organic and recycled materials to produce fairly-priced clothes that are mindful of environmental obligations and human rights standards, whilst helping invest in the local communities in which they are produced.
This step towards a more sustainable consumption of clothing stands alone in a culture of cheap, disposable fashion. While consumers are now accustomed to purchasing large amounts of low-cost clothing, their habits feed into fast-fashion ecosystems, in which large amounts of resources are used by those who simply wish to stay in trend. Pressure is also exerted on developing countries, who must meet the growing demand with frail sweatshops and underpaid, maltreated workers.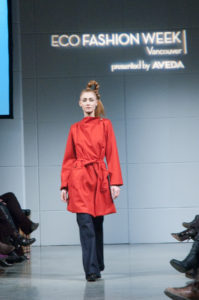 To offset this trend, the apparel industry has developed higher labour and environmental standards, while encouraging consumers to alter their methods of care for clothing, by offering recycling options and the possibility of investing in higher-priced garments made from eco-friendly fabrics. The Ethical Fashion Initiative (EFI) tends to the alter by accentuating the work of fashion artisans in developing countries.
Founded in 2009 by Simon Cipriani as a flagship programme of the International Trade Center, the Ethical Fashion Initiative connects local designers working in the fashion industry in the developing world with the international fashion industry. Working primarily in Burkina Faso, Cambodia, Ghana, the West Bank and Haiti, the EFI gives artisans from each country the opportunity to expand their market reach to the figures of the fashion industry, such as Stella McCartney and Vivienne Westwood. Empowering nearly 7,000 artisans, the success of the initiative culminated in 2013 with the participation of micro-producers and their designs at the Rome Fashion Week.
However, their success doesn't stop there – the Ethical Fashion Initiative first and foremost aims to promote responsible fashion, along the lines of sustainability and ethics. While Cipriani's business model connects micro-communities of artisans to wider fashion markets, he does so using fair trade labour and ethical fashion practices. "Ethical fashion is not just about a one-way transfer of products from developing countries to the global fashion industry, it's about a two-way exchange with the North and South being able to cooperate from each other. This is a new way of cooperation.", says Hans-Peter Egler, the head of trade promotion at Switzerland's State Secretariat for Economic Affairs (SECO).
The exchange voiced by Egler is key – EFI is helping transform an industry whilst proving that ethical fashion can positively impact women in developing countries. With abnormally high wages and an easy entry into the field, fashion creates favorable conditions for the manufacturing of quality garments in an environment where workers and artisans are able to benefit from higher incomes and better living conditions. Groups like EFI are thus taking note of Africa's nascent industry in part to educate African artisans on their labour rights, and alternatively to raise awareness of on how to buy and sell fashion goods in a more responsible manner.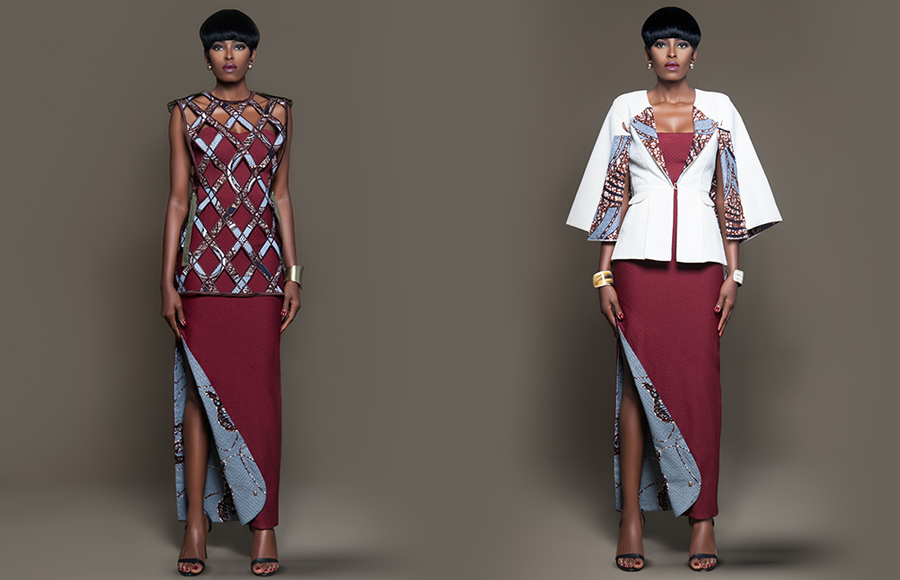 Furthermore, the promotion of African brands and black models is much needed in an industry that gravely lacks diversity. In 2008, Aisha Ayensu created the Christie Brown label, a Ghanaian fashion house based in Accra. As a member of the Ethical Fashion Initiative, her now-acclaimed collection has appeared in Harper's Bazar and was chosen to be showcased at the Rome Fashion Week in 2013, alongside a Nigerian house, Kiki Clothing. As a black designer in a predominantly white industry, Ayensu consistently chooses strong, black women to be the face of her collections.
Described as a label "where modernism meets traditionalism", Christie Brown has not only revealed Ghana's incredible talent in fashion to the international scene but also serves as a success story for black designers wishing to change the ethnic makeup of this industry. Although African-American designers such as Tracy Reese and her male counterpart Edward Wilkerson have made a name for themselves in the industry, designers of colour remain prominently underrepresented – out of the 260 shows in New York Fashion Week 2015, only three were African-American designers.
The arrival of strong, black women like Aisha Ayensu not only diversifies the face of fashion and empowers black designers to take a shot in this industry, but has also inspired other designers throughout Ghana, coming from all walks of life and specialising in a range of skills that celebrate Africa's strong textile heritage.
With a platform that promotes sustainable fashion, ethical production and a diversified industry, it seems as though the Ethical Fashion Initiative could represent a new page in fashion. Nevertheless, it is important to consider the actual impact such an initiative will have on the fast consumption of cheap-fashion, wherein lies most environmental strains and human rights violations.
While the EFI is helping local artisans from developing countries, the initiative does so by solely targeting wealthy consumers able to purchase items from high fashion. Large retailers such as Zara and H&M may have little to no impact on fashion and trends, but they are the brands who appeal to the vast majority of the population. While this reality is inevitable, it also reminds us that, as customers, we must assess our needs and the part we play in this cycle of consumption. Momentary outrage against sweatshop conditions isn't enough, we must become aware that our purchases allow for their existence, but in turn can also prevent their survival and leave space for a more ethical fashion industry to grow.
African brands aren't expected to compete against big retailers, but they do aim to influence the way we clothe ourselves. While large retailers will always dictate the fashion landscape, small retailers can also have a profound impact on the industry by bringing positive change to the most disadvantaged women around the world. They are changing the face of fashion to one where coloured designers can succeed, where garment workers are safe and finally where Africa's textile heritage shines through. However, change can only truly be instigated by acknowledging the power of everyday purchases. Consumer habits of fast-fashion consumption must be replaced by more conscious choices,  if we wish to, one day, witness a truly sustainable and ethical runway.