The Cost of Inaction: Sudan's Worsening Humanitarian Crisis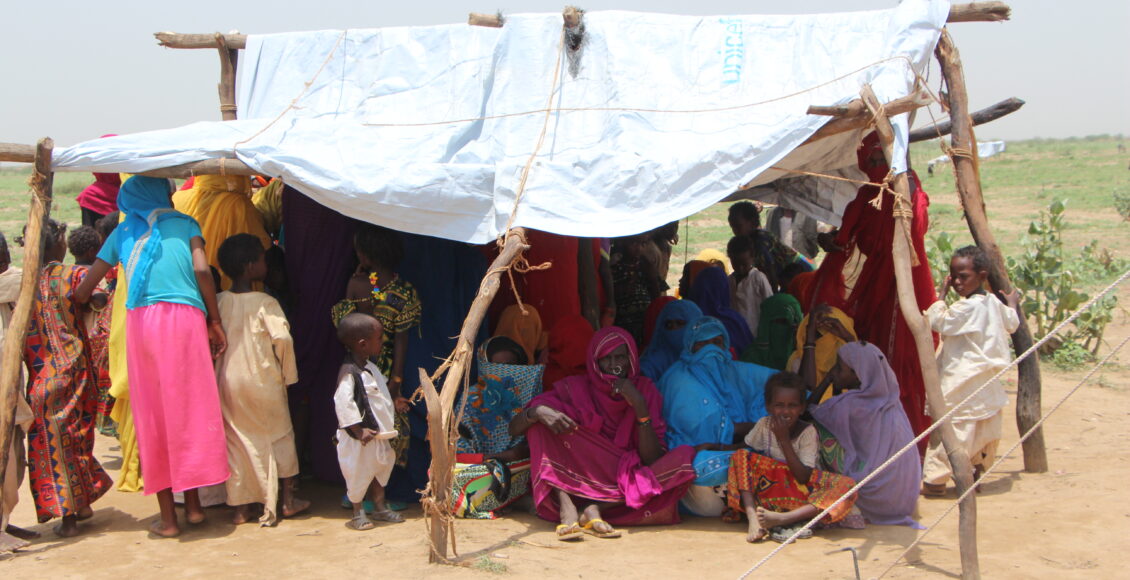 Since April of this year, conflict has consumed Sudan as General Abdel Fattah Al-Burhan, the de facto leader of Sudan, has engaged in a power struggle with General Mohamed Hamdan "Hemedti" Dagalo, the leader of the paramilitary Rapid Support Forces (RSF). The two had previously been allies, having jointly carried out a military coup in October 2021, derailing Sudan's efforts to transition to democratic rule. Tensions quickly arose between both parties as each sought control over the northeast African nation, resulting in them turning their forces against each other. Despite truce agreements and attempted peace talks, the brutal fighting has failed to end, which has only worsened the already dire humanitarian situation. Nearly 9,000 lives have been claimed, and 25 million people are currently in need of aid.  
While Sudan has a long history of experiencing military coups and conflicts, what is devastating about the renewal in fighting is that Sudan appeared to be on the verge of democratization a few years ago. The 2018 revolution successfully toppled Omar Al-Bashir, who had been Sudan's president since 1989, and resulted in a power-sharing arrangement with the military, along with promises to transition the country towards civilian rule. However, the country has once again descended into a calamitous civil war, erasing any progress that had been achieved, and crushing Sudanese's hopes for democracy.
The capital, Khartoum, has been completely destroyed by the fighting, leaving those unable to flee facing food and water shortages, power blackouts, lootings, violence, and communication outages. The conflict has also swept to other regions within the country, including Darfur, a region which experienced mass atrocities and genocidal violence over the past two decades.
Mohammed Gamal, a communication officer at the World Food Programme in Sudan, spoke with me about the current food security crisis: "Before the war, around 15 million people were food insecure, with most of them being in Darfur and Kassala. But now, with the war, roughly 20.3 million people are food insecure, which is an increase of about 30 percent," explained Gamal. "Out of those 20 million, six million are on the verge of famine."
In addition to acute food insecurity, which is projected to affect 19 million people by the end of the year, about eighty percent of the country's health facilities are out of service, with hospitals being the target of warring parties. The country's infrastructures are being destroyed as air strikes and shelling hit hospitals and other facilities in residential areas. About 24.7 million people require humanitarian assistance, representing a 57 percent increase from the 15.8 million in November 2022. 
Despite the worsening humanitarian crisis, Sudan has not been getting much attention from the international community as there has been no serious international response to the fighting, only half-hearted meditation efforts. Neha Wadekar, an independent multimedia journalist whose work has been featured in The New York Times, The Washington Post, and CNN, explained that several reasons could explain this lack of response: "I think it has to do with the fact that it is a region that is prone to unrest and therefore people almost expect it from countries within Eastern and Central Africa," Wadekar explained. "People just see it as another African war, and since most of those fleeing are going to neighbouring countries, it keeps the problem isolated in Africa and does not create pressure for the international community to respond."
While international aid organizations like the UNHCR and WFP are in Sudan assisting civilians, these organizations are having difficulties accessing some regions due to resource shortages, funding gaps, and security concerns. Both parties of the conflict have been accused of restricting and looting aid deliveries in an attempt to gain an upper hand, which undermines the parties' promises of facilitating humanitarian assistance. 
According to Mohammed Gamal, the situation is particularly critical in Darfur and Khartoum: "WFP has been able to help people across Sudan, but the assistance in the five Darfur states and Khartoum is not at its best. Although we have been able to reach thousands of people during the first few weeks of the war, it has now become impossible to reach people in Darfur given the access issues." While many civilians are still stuck in Khartoum, it is estimated that some 5.5 million people have been displaced since the eruption of the conflict, unsure of when they will be able to return home: "It is an extremely sad and difficult situation as you find yourself having to one day pack your bags, thinking you will be back in a few weeks, to then finding yourselves stuck someplace else with only the clothes in your backpack." Gamal explained he, too, experienced displacement as a result of the conflict, now finding himself in Port Sudan, the temporary capital city.
Sudanese people displaced by the conflict have fled to neighbouring countries, such as South Sudan, Ethiopia, Egypt, and Chad. However, these countries are struggling to handle the growing influx of refugees because they are dealing with multiple crises of their own. Some of these neighbouring countries have recently suffered internal conflict, and refugees who previously fled to Sudan are now forced to flee Sudan and return to their home countries, alongside Sudanese nationals. Thus, when Sudanese people arrive in these countries, settling in refugee camps, they find themselves in precarious living conditions and facing food and water shortages. With the conflict not having an end in sight, it raises the question of what is next for the displaced.  
"It is a very precarious situation, and I would imagine that people would want to get home as soon as possible, but I am unsure how people are able to assess what is the safest option," Neha Wadekar explained to me. "People living in these camps find themselves not being able to work, completely dependent on aid. These are people who had a whole life that they were proud of and now they have nothing. Yet, they would be happy to do whatever to be independent and be able to provide for their family, but even that sense of dignity is taken away from people."
While Sudan's humanitarian situation is worsening by the day, it is not getting the attention it needs given the suffering that Sudanese people are experiencing. In the media, the crisis is being underreported and overshadowed by other conflicts, all while the international community seems to have developed fatigue over the conflict. In fact, little effort has been made to intervene and bring long-lasting peace to Sudan, leaving the fate of the country at the hands of two men engaged in a power struggle with seemingly no intention to end it. The crisis in Sudan illustrates the "catastrophic failure of humanity" to prevent the devastating and escalating humanitarian situation, and unless change occurs soon, the crisis threatens to consume the country and destabilize the region. 
Edited by Selin Abali.
Featured Image: "Sudan: A Forgotten Crisis" by EU Civil Protection and Humanitarian Aid licensed under CC BY-NC-ND 2.0