The Resurrection of the Right: The Trend of Social Conservatism in Canadian Party Politics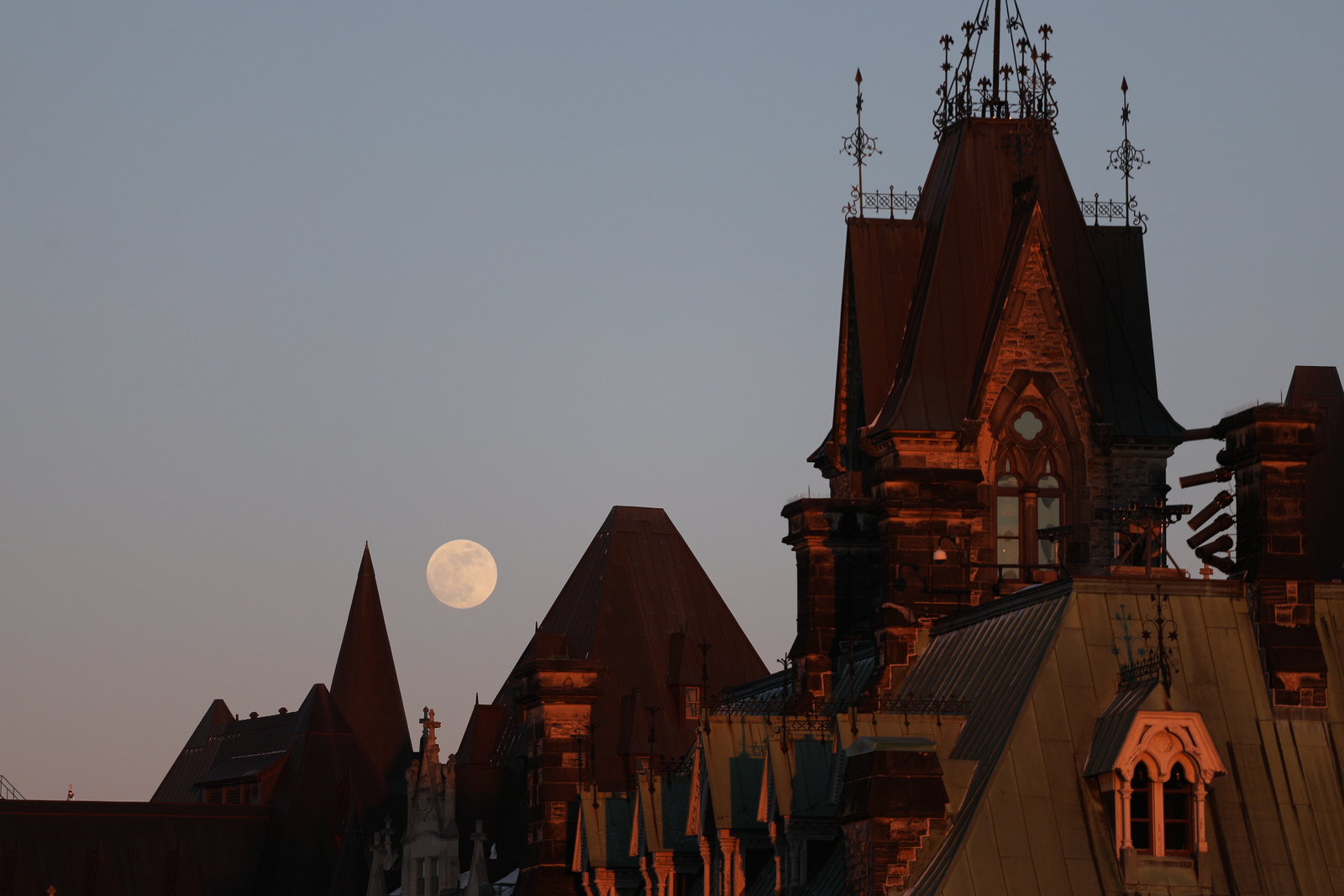 https://flic.kr/p/FP8gvj
On the international stage, Canada has always been seen as a moderate country renowned for its progressive leader. Canadians, on the other hand, know that this is not always the case: as in other liberal democracies, populism and right-wing politics often intersect.  With the 2019 federal election around the corner, there is an observable trend in conservative circles away from fiscal politics and towards conservative social issues. Looking at the current stances of Conservative parties at both the federal and provincial levels, we can see a general increase in social conservative discourse. Conservative populism, it seems, has come to Canada.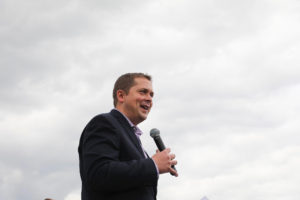 On May 2017 Andrew Scheer won the leadership of the Canadian Conservative Party. Scheer won with only 51% of the vote, shocking pundits and Canadians alike that had expected eventual runner-up Maxime Bernier to win out.  The leadership race was concisely described by Liberal Member of Parliament Pablo Rodriguez as "a contest between the far-right social Conservatives and the far-right economic Conservatives and the far-right social Conservatives won the day." Scheer's predecessor, former party leader Stephen Harper, held an approach that was strongly focused on fiscal policies. Harper's Conservatives will always be remembered as the government that lowered personal income, sales, and corporate taxes. Reeling from their loss in 2015, however, Scheer saw a need to rebrand while also recognizing the fractured party's divide between social and economic conservatives. Thus, one of his platform promises was to unite both social and fiscal Conservatives prior to the 2019 election.
Opposing factions in the Conservative Party had historically coalesced around fiscal conservatism. While Scheer is both a social and fiscal conservative his strong stance against abortion and his vote against the civil marriage act which legalized gay marriage demonstrates a major shift in the conservative status quo. Under Scheer there has been a general trend towards increased social conservative discourse in both the federal and provincial conservative party level.
At the federal level, the new direction of the Conservative party under Scheer became clear after the party nominated MP Rachael Harder for chair of the Status of Women Committee. Harder holds a strict anti-abortion stance and had previously handed out approximately 12 000 dollars in federal job grants to two pregnancy care centers in her home riding, the both of which refuse to refer patients to abortion providers. Within two minutes of the first committee meeting, Liberal MPs walked out, resulting in Harder's nomination never coming to a vote. NDP member of the committee Sheila Malcomson reflected their sentiments, arguing that allowing an anti-abortion activist on a committee seeking to advance the status of women runs fundamentally in contradiction to the group's stated goal. With Ontario's election set for June 7th and Alberta's next spring, the two right-wing parties seem to be making space for similar dialogue and modeling their strategy after Scheer's success with his social conservatism.
ONTARIO PROGRESSIVE CONSERVATIVES
Another shocking turn of leadership voting was seen in Ontario when Doug Ford was voted in as the leader of the provincial party. The politics of personality behind Doug Ford is similar to that of Kenney and Scheer as he ran on a strong social conservative platform. For example, Ford has promised to scrap the province's sexual education curriculum. Elsewhere, he has publicly questioned why teenagers did not need parental consent to receive an abortion. Ford is concerned with the sexual education curriculum that educates students on anal sex, harm-reduction in online sexual activity, and material that is inclusive towards LGBTQ students. This curriculum is positive and educates students on safe sex regardless of sexual orientation and gender identity which ultimately promotes safer health and fosters a safer schooling environment. Ford relies on homophobic attitudes and social conservatism to get votes. It is not just the party that reflects these values but Ford himself. On June 1st it became public that Rob Ford's widow was suing Doug Ford for depriving her and her children millions in shares and life insurance policy. While most were quick to question Ford's fiscal responsibility, this controversy also brought up the topic of gendered politics in the Ontario election. With 42 percent of men backing Ford compared to 33 percent of women, his misogyny has not gone unnoticed. The gender divide in voting has also been reflected in the fact that the NDP is doing well thanks to women under the age of 45 who are not only voting NDP but convincing their social circles in joining them as well.
The shock of Ford and Scheer being voted in suggests that there seems to be a major disconnect between the way Canadians see themselves, and how they are typically portrayed, particularly in American media. Perhaps this is also the appeal of voting for Doug Ford. Ford serves the interests of the "common man," the vote of those who see themselves as the victims in a progressive society. The "common man" does not fully benefit from increases in taxes to provide greater social services and to invest in initiatives like clean energy. Ford appeals to the individual taxpayer rather than a collective group or society.
Another pattern to note is that because these party leaders have become the main conversations of voting are now more focused on the leader and their values, believing that what the leader believes in will be reflected in party platform and politics. Issue politics have also become more prominent with the proliferation of leader-centric parties. Doug Ford receives residual attention from his infamous brother and former Toronto mayor Rob Ford. The late Ford had his own cult of personality that followed his antics, with the media facilitating Ford's public perception as a caricature. This was similar to the way media portrays Trump by increasing his notoriety through controversy. Turning harmful politics into jokes takes away from the very real and harmful ramifications of Ford's social policies, which disproportionately negatively impact marginalized groups. With Ontario holding their election June 7th, the latest polls show Ford's PCs as the winning party, where they are likely to form a majority-minority government with the NDP trailing close behind. With 1/10 voters saying they are unsure of who to vote for, it is imperative to increase turnout for this close race and to highlight the harmful policies that Ford supports and the systems of oppression that Ford perpetrates.
ALBERTA UCP
In Alberta, former Conservative cabinet member Jason Kenney leads the recently established United Conservative Party of Alberta, a coalition between the former Progressive Conservative and Wildrose parties. With Premier Rachel Notley's NDP government performing poorly in polls, Kenney appears as the most viable alternative to her. This has been assisted by the fact that Alberta has recently been in the spotlight with the imposition of a British Columbian wine boycott as a response to the stalling of the Kinder Morgan Trans Mountain pipeline by the BC government.  Project delays have cost the Alberta treasury an estimated $1.5 billion a year. Perhaps this retaliatory measure is stronger now that Kenney has garnered more support for his anti-BC and strong pro-pipeline discourse. Since then the wine boycott has ended but the boycott in itself created a platform for Kenney to reinforce his position about the pipeline and to state how he would personally act in comparison to Notley.
Elsewhere, the UCP met the first weekend in May for a policy convention to prepare for the 2019 provincial election. A controversial proposal mandated the defunding of healthcare procedures that "are not medically necessary" that was first brought forward by an Albertan anti-abortion group. While Kenney is known to be an anti-abortion politician, he has made it clear he will not legislate on abortion. Nonetheless, the reopening of this issue that had previously been considered a closed case in Canadian politics is a shocking step back from the progress made a the federal level.  For example, some UCP members walked out of the legislature to avoid casting a vote in order to protest a new bill that calls for a legal buffer zone around abortion clinics that would prevent patients and workers from being harassed by anti-abortion protesters. Whether one finds this divisive or a legitimate response to harmful anti-abortion rhetoric depends on one's political stripe.
Another regressive policy proposal includes one that "affirms that parents are entitled to direct the education of their children". This policy would allow for parents to be told when their child is involved with after school clubs that are "religious or of sexual nature", including gay-straight alliances which would potentially out a child to their parents. Proponents argue that it was a parental-rights issue but neglected to acknowledge the policy's closeted homophobia and the potential danger to the well-being of children. These both appeal to the social conservative vote that is based on religious understandings of morality and traditional values that the Alberta NDP currently do not reflect in their policies. While the UCP continues to act as though they have not absorbed the far-right Wildrose and their values into the fold, this has not gone unnoticed by Albertans. The organizers of the Edmonton Pride parade have rejected the UCP's application to walk in the parade due to the fact that the UCP's values contradict those of the organization.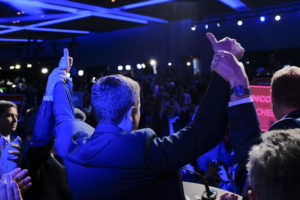 Due to the nature of the Albertan economy, any party seeking support must be sympathetic to the province's booming oil sector and thus it is difficult to make clear strides through economic policy. Though the NDP imposed unpopular carbon pricing, even Kenney agrees with the need for carbon pricing. Thus, Kenney's strategy for the 2019 elections is to have the voter sees the UCP as the complete opposite of the NDP and the party that would bring in change. This change, however, would also include socially regressive policies. This is why the UCP's new social conservatism is worrying — though the policies may not all be implemented the intentions behind them are not moderate. To truly sell that the UCP is the opposite of the NDP, they must strategically be a stark contrast, which can be done by opposing social programs and policies that the NDP have implemented. While he could be using this to win votes, the fact is he has created an expectation that these regressive social policies will be put in place if he wins. Worst still, the UCP is seen as the favoured party for the 2019 election because Kenney, unlike Notley who has one of the lowest Premier popularity ratings in polls, does not have to worry about responding to public opinion. Rather, Kenney has made strides in shaping the political opinion of the 2019 election.
While Canada's right-wing populism is not as striking as the Alternativ für Deutschland in Germany or Donald Trump's active bigotry and repealing of progressive policies, it is still very much an issue. Canadian social conservatism is assumed to be less concerning than American republican values, but this mindset fails to acknowledge the divisiveness and bigotry that the current Conservative parties at both federal and provincial levels seem to be encouraging. The fact that Kenney, Scheer, and Ford are able to allow their parties to uphold these new positions without fear of consequence means that they're actively allowing and promoting regression in Canadian politics. Why entertain reopening abortion legislation when so many have fought so hard to push for this positive progressive policy in the first place? Supporting these parties would be turning our back on progress and the fact that parties are running on these social policies will only embolden bigotry in our country. We cannot blame this change in Canadian political discourse on the rise of populism internationally. Existing bigotry must be in place prior to being emboldened. This false perception that Canada is kind and inclusive, bolstered by Trudeau's sunny ways disposition, makes it difficult to have a proper dialogue on the homophobia, misogyny, xenophobia, and racism that has underlaid Canadian history and politics. If we do not talk about the harm of these regressive social policies, we cannot stop them. Thus, Canadians need to wake up and realize that Canadian progressivism that has been championed in international media is actually stopping us from reaching that very goal.
Edited by Christopher Ciafro