Time's Up is an initiative that emerged on the first day of 2018. It is a legal defense fund which focuses on the protection and legal support to individuals who have been sexually abused or harassed. The organisation is administered by the National Women's Law Center, which is a network of lawyers and professionals in the United States. The organisation has gained particular attention in Hollywood, and celebrities have donated generously to the cause. The conversation gained significant momentum and sparked national and international interest on 5 October 2017 when the New York Times published a story detailing the numerous allegations of sexual harassment against Harvey Weinstein.
Following the publication of this article, Weinstein was fired by his company. Celebrities like Angelina Jolie, Asia Argento, Mira Sorvino, Gwyneth Paltrow, and Cara Delevigne came forward with accusations of harassment. There are also several existing allegations of rape against Weinstein by women of different ages, as well as from different walks of life. The latter half of 2017 brought with it a downpour of charges against Weinstein, one of Hollywood's most successful men with a net worth between $250 and $300 million.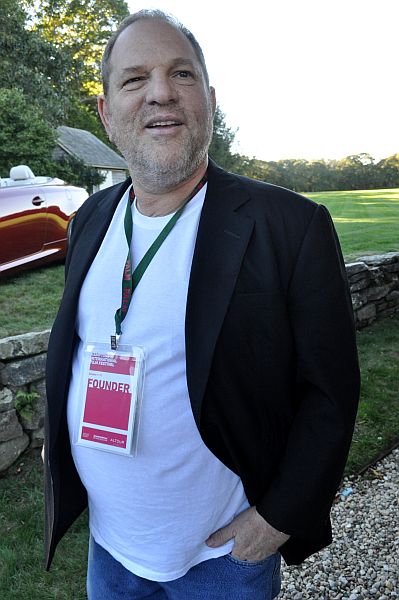 Although Weinstein has lost a tremendous amount of his power following the emergence of these accusations, as well as personal losses like a separation from his wife, he was able to get away with his behaviour for many years. The powerful women who were targeted remained silent for many reasons, of which one was the significant fact that Weistein commanded much power and influence in the industry. Of course, it is in no way the responsibility of those targeted by the Hollywood movie mogul to come forward, but those who may have wanted to lacked the opportunity to do so, because of his influence. Celebrities other than Weinstein were also accused of sexual assault, including James Franco, Nick Carter, and Kevin Spacey.
Shortly after the Weinstein news broke, the #MeToo campaign began in full swing all over social media. People, mostly women, from all over the world were tweeting and posting #MeToo in solidarity with those who had been assaulted and harassed, sharing their experience with assault and harassment as well. In mid-October, it was difficult to go online without seeing a #MeToo post. It was uncomfortable, it was triggering, it was unavoidable, but that was the intention. It was supposed to be uncomfortable and overwhelming, because that is the kind of subject sexual assault is. However, the discomfort does not mean that the subject should not be broached. Many saw the #MeToo campaign as a step in the right direction, which it in many ways is. The campaign brought attention to how grotesquely common assault and harassment are. Everyone has heard the statistic that one in three women over eighteen has been assaulted at least once in their lifetime. However, it is a completely different thing when you see acquaintances and friends on your timeline saying #MeToo. It shows just how deeply entrenched harassment and abuse are in the global society.
Regardless of the progress the #MeToo campaign has made in countering the erasure of sexual violence, the extent to which the #MeToo campaign will have a lasting impact is questionable. In 2018, news broke about Larry Nassar, a former USA Gymnastics team doctor, against whom there were over a hundred allegations of sexual assault. Nassar went to trial, where he admitted he used his authority to sexually abuse young women.
Slowly but surely, the clock is running out for the assailants who were once able to get away with their crimes. People are becoming encouraged to come forward about positions of authority and report cases of assault. The movement demonstrates that the powerful will stand behind the survivors, and shame the assailant. At the Golden Globes, almost every celebrity wore black to stand behind the Times Up movement. However, simply wearing the colour and making heartfelt speeches about the wage gap is not enough. On the surface, the Golden Globes projected an optimistic image for the future. The rich and powerful of Hollywood were supporting the fight against harassment in full swing. However, at the same time, the Golden Globes' politics are far from perfect. On Twitter, the Golden Globes were called out for honouring Kirk Douglas, despite the allegations of rape made against him by Natalie Wood.
Last year, Casey Affleck won the Best Actor Oscar, despite sexual harassment complaints against him surfacing at the time of his awards season campaign last year. In 2018, the Golden Globes also honoured Gary Oldman, against whom his wife filed a complaint claiming she had been assaulted by Oldman in front of their children. Moreover, Gary Oldman also made light of assault in a Playboy interview, alongside using racial and homophobic slurs, and voicing anti-Semitic views. That night, as a statement was made to the world about assailants being held accountable for their actions, a sea of celebrities wearing black witnessed Oldman walk up to the stage and receive his award.
At this year's Golden Globes, Stranger Things actor David Harbour was asked why he wore black, and it quickly became evident that he had no idea. Interestingly, this attitude encapsulates the superficiality of social media and Hollywood activism. People are quick to rally behind causes that everyone seems to care about. Nobody wants to be excluded from the bandwagon. Time's Up is a greatly beneficial movement in how it aims to instil a sense of responsibility with the opinion leaders of today's world to participate in the conversation about the prevalence of sexual violence, along with monetarily donating to the cause. Similarly, #MeToo is significant as it has motivated individuals of all ages to confront the reality of sexual assault and harassment. However, the jury is still out on whether the conversation will translate into more than just words. Both initiatives represent very necessary causes, but it is questionable how far the support they are receiving is triggered by a genuine interest in the cause, or because all the important people are suddenly interested.
This article has been edited by: Thea Koper