"Ukraine Means Bravery" Ukrainian Startups Show Resolve as War Wages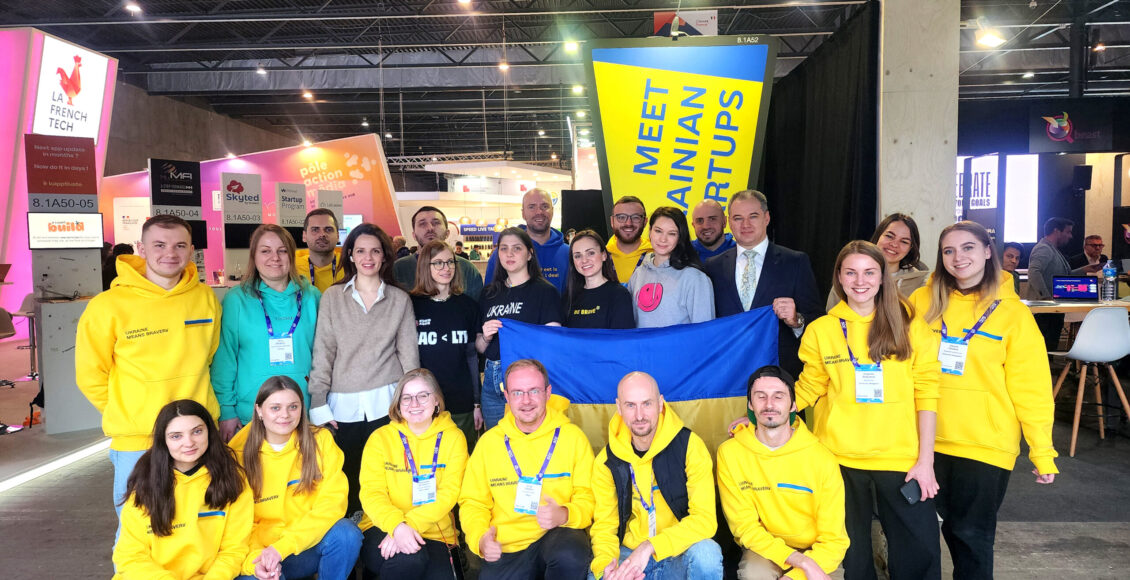 Over a year into Russia's brutal war, Ukraine's tech startup ecosystem has fought its own battle. Their challenges increased incalculably when the invasion began in February 2022, as foreign investment initially plummeted and mortal danger became imminent. The forced migration of Ukrainians has led to a devastating loss of human capital in the country, which is expected to have a lasting impact even in the most optimistic scenarios. The Lviv IT Cluster estimates that of the 285,000 IT professionals working in the country pre-war, as many as 57,000 were forced to relocate, with 7,000 entering the ranks of the Ukrainian Armed Forces. By the end of 2022, Ukraine saw a 29.1% decrease in real GDP compared to 2021. 
Despite this, Ukrainian startups have demonstrated profound resilience. While the country has endured the largest full-scale aggression in Europe since WWII, Ukrainian startups have earned US$6bn in revenue in 2022, up US$540m compared to the previous year. This is partly due to immense support from governments and private investors worldwide, who have put their faith in this resolve and have brought substantial venture capital, support funds and financial aid to the country. 
To continue rallying support for the country's startup ecosystem, delegations of Ukrainian companies have travelled the world to showcase their talent and attract investors. This year, the Ukrainian startup delegation debuted on the world stage at the Mobile World Congress (MWC) in Barcelona, which saw over 80,000 attendees. Like all other startups, the founders in this delegation came to showcase their businesses, develop relationships and speak with investors. However, they weren't like the hundreds of other startups surrounding them. These founders and all of their employees faced a year of forced relocation, fear and economic disruption on an unprecedented scale, which transformed their startup journeys into a fight for survival. The McGill International Review spoke with the leader of the delegation and two startups to learn more about how the war has affected them.
Leading the delegation in Barcelona was Ievgeniia Bespalova, a Ukrainian who has worked in IT for over a decade and with start-ups in Ukraine for the past three years. She proudly shared that there are over 2,000 start-ups currently operating in Ukraine.  Three hundred of them specialize in military technology. Wartime, she says, provides a unique opportunity to test these companies' military products with the "end users," which in this case are Ukrainian soldiers fighting on the front lines. Bespalova projects that there will be a greater incentive to accelerate innovation and development following the war. However, for now, she is devoted to supporting her country at a time when support is greatly needed.
During wartime, Ukrainian entrepreneurs have been tasked with representing their country's fortitude, driving their economy and demonstrating the resolve of their startup ecosystem. Bespalova added that attending events like the MWC gives Ukrainian companies a unique opportunity to find and meet with potential investors and partners, something that has otherwise proven challenging in wartime. She recounts that while many investors have been reluctant to invest in start-ups with founders located in Ukraine, others are eager to invest to support the country.
"When people ask me how they can support Ukraine, I always answer: The best way to support us [is to] invest in our start-ups and buy our products."
For her, it is deeply personal, having described Ukraine as her heart and home. Bespalova hopes to leverage her start-up expertise to attract the attention and investment required to secure Ukraine's economic future. 
Two Ukrainian companies, DeHealth and Finmap, shared how Russia's invasion impacted their operations and the safety of their employees. DeHealth is a company that uses blockchain technology to allow patients to own and sell their medical data to researchers. The company has developed an AI system to identify key data points in medical data, which usually costs billions of dollars in man-hours every year. DeHealth was based in Kyiv before the war, but the team is now scattered to every corner of the world. A DeHealth representative recounted that the war had created difficulties, especially in team communication, as its members still located in Ukraine often lack a stable internet connection to communicate with the rest of the group. 
"Our team members in Ukraine [often] don't have any electricity or Wi-Fi to speak with us… It has definitely had an impact, especially as we are at an early stage; we need all hands on deck."
DeHealth staff have been heavily involved in raising funds for Ukraine. By representing their business in Barcelona, they aim to show the world that Ukrainians are still thinking about the future. This was best expressed by a DeHealth employee at the MWC,
"We want to show the world that we're working, travelling and living our lives despite the circumstances."
Finmap — a company that created a cash flow management tool — continues to run its business despite having one of its two co-founders currently mobilized in the Ukrainian Armed Forces. Founded in late 2018, Finmap has grown to 59 employees, and more than 2,500 small and medium businesses use their services. Before the war, Ukraine was Finmap's core market. The company saw a 90% reduction in sales when the invasion began. In the following year, Finmap saw its Ukraine-based revenues recover and has worked to increase its presence in other regions across Eastern Europe and abroad, tripling its share of foreign customers since the war began. While the company operates remotely, this did little to mitigate the impact on its employees, who were based across the country. Finmap co-founder Alex Solovei says the war has been tremendously disruptive, recounting that some of his employees have faced mortal danger.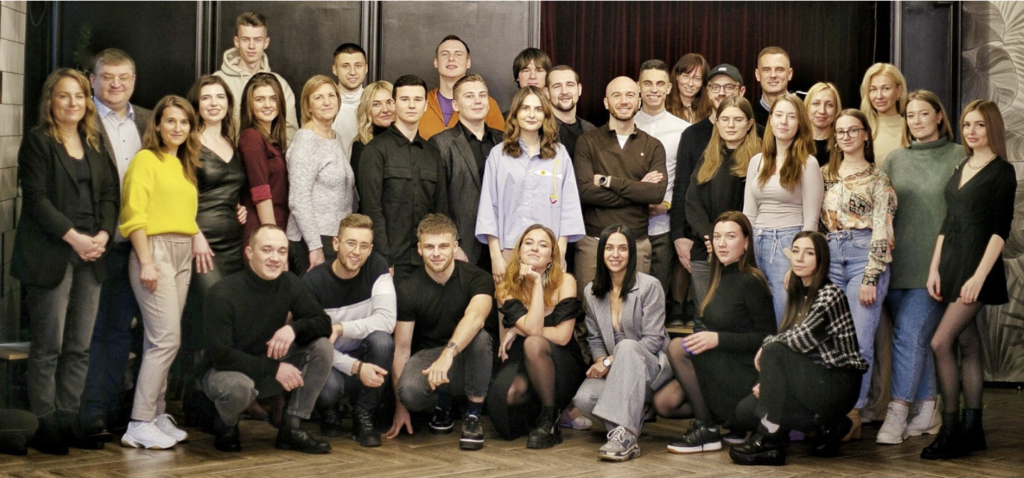 "Almost all of our teammates were forced to move. Several of them were in Russian-occupied territory and went through filtration camps…at some moments, we did not know if they were alive."
Solovei added that the constant fear for your life and the lives of your loved ones makes working during the war tremendously difficult.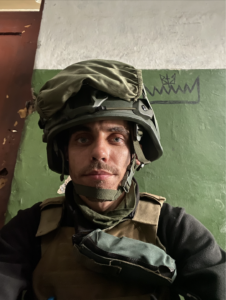 "Working from bomb shelters, severe stress because you are in danger, your relatives are in danger… my co-founder is currently serving in the Armed Forces."
Solovei took full responsibility for the business after his founding partner, Ivan Kaunov, was mobilized as a military reserve officer in early April of last year. After completing his combat training, Kaunov was fighting on the front lines, under direct fire from Russian forces, for weeks at a time. Despite his active role on the front lines, Kaunov remained closely involved in closing a million-euro funding round from the battlefield.
While the Ukrainian entrepreneurs shared stories of great danger and hardship, the depth of their commitment to the prosperity of their businesses was emblematic of their sacrifice and resilience. As the war wages on, one can be certain that the Ukrainian startup ecosystem remains steadfast in its commitment to show the world its talent and innovations and to lead by the example of the delegation's motto: "Ukraine Means Bravery."
Edited by Zalan Teodor Gaspar.
Featured image: The use of "Ukrainian mobile apps at MWC Barcelona 2023." by Tech Ukraine is authorized by the publisher.