Water as a Human Right or a Public Good: Water Privatization Across the Global South
It's the year 2022 and still 2 billion people lack access to clean water in their homes — it is clear we are in the midst of a water crisis. Historically, we have sought solutions, though clearly efforts have run short. Water privatization is the transfer of traditional drinking water and wastewater services, from governmental agencies to private companies. Under this system, individuals pay a tariff for water services to a private company, as opposed to paying a public utility, or receiving water services for no cost from their local government. It can be argued that it is an attempt to use capitalism as a catalyst toward universal access to human needs. After the privatization of water in Paris occurred during the 1990s, a movement of privatization occurred during the decade. The privatization of water became the new model for water management in the Global South, with the World Bank and various international institutions promoting its implementation. The premise for such an argument is that privatization will result in more efficient water systems therefore creating economically stability — something that is highly sought after in developing regions. This idea stipulates that multiple firms existing in the market will promote competition, which will lead to a more productive economy, and hence will be more likely to grow sustainably. Public water provision being a monopoly — a single-firmed market — means there is no competition, and therefore no growth. Nevertheless, water is essential to human survival and has perfect reason to be considered a human right. The main argument behind the proponent's backing of this movement is that it supported the development of the neoliberal market-oriented economies of the Global South whilst simultaneously improving quality of access to clean water and sanitation; a win-win. Though in theory water privatization was completely feasible, in practice it was disastrous, and ultimately brought us full circle – making us wonder where to turn for a new solution. 
A prime example of water privatization in the Global South is that of the Philippines. During its independence in 1946, the nation was transitioning out of 47 years of American colonial rule and, not to mention, 300 years of Spanish rule. What followed was instability, corruption, and military conflicts between the state and the various minority groups within the country. Consequently, it grew into a highly impoverished nation, and was a recipient of at least nine Structural Assistance Programs (SAPs) from the World Bank and other international institutions. SAPs are economic reforms that a nation must comply with in order to secure loans from lending institutions. They focus on reducing government spending, opening to free trade, and generally becoming free market economies. These loans ultimately lead to the restructuring of the Philippine economy. 28 million people, about a third of the country's population, currently live below the poverty threshold. This is the average income required to meet basic food and living requirements. In the Philippines, it was 43 USD per month in 2021. In fact, 40 per cent of residents in its capital live in slums and squatter settlements. After receiving various multilateral loans, the nation was in a position in which it could reform and recreate itself.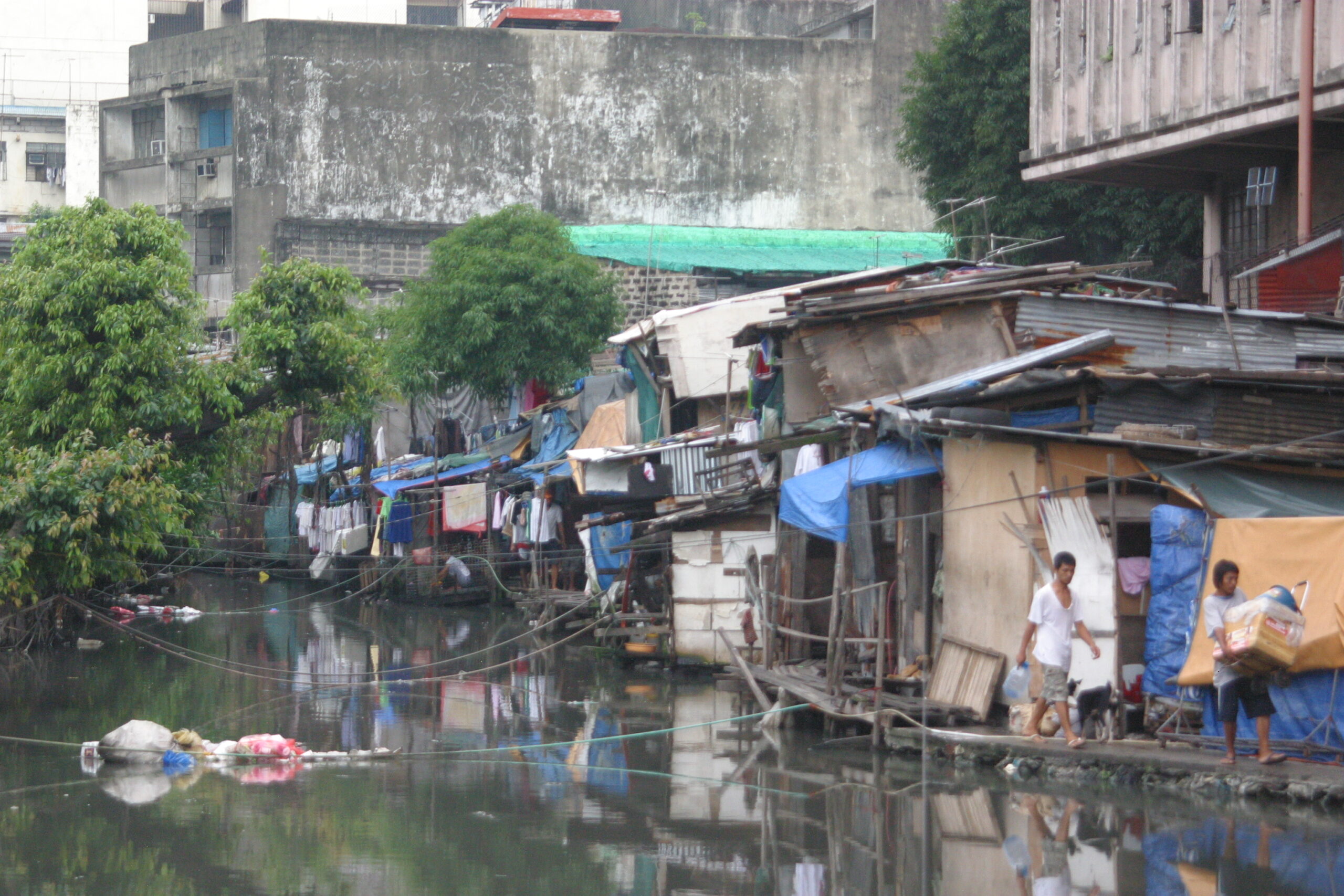 In the Philippines in 1997, water and sanitation services were universally provided by a single public company, Metropolitan Waterworks and Sewerage System (MWSS). At the time, this was a company ridden with debt, and both extremely ineffective and inefficient. With only two thirds of households having access to clean water while the remaining relied on commercial water, wells, or private water, it was time for a change. In August of the same year, MWSS was officially privatized, the first ever large-scale water privatization in Asia. 
Two decades later, the effects were felt deeply. Firstly, poor policy and regulation, and lack of market competition lead to increases in pricing, ultimately increasing inequality and elitism. Furthermore, profit-taking, the act of selling commodities at higher prices in order to produce higher levels of profit, was taking place in abundance. Seeing as focus had shifted so much to profit-making and market competition, the quality of waste sanitation and wastewater treatment services declined significantly, leaving citizens with the same access to water they had pre-privatization. Additionally, the state no longer having control over water provision meant complete removal of the part that local government and communities previously played. This took away the voices people had in their rights and resources, increasing levels of inequality nationwide. The retreat of government involvement in the market led to complete removal of local government and communities, further increasing levels of inequalities nationwide. Above structural issues, the welfare of workers was completely disregarded and unemployment rose. The rise in inequality inevitably led to the underprivileged having to choose between food or water — a decision no human should ever have to make. Other parts of the world also followed the privatization model, including Nigeria. It is estimated that around 80% of Lagos's piped water supplies are stolen. That is, the 'tapping in' to water pipes for free water, which further contributes to non-revenue water — water that never reaches its destination due to theft. 'Tapping in' refers to when people drill into different types of water lines, as a means of gaining free access to clean and safe water.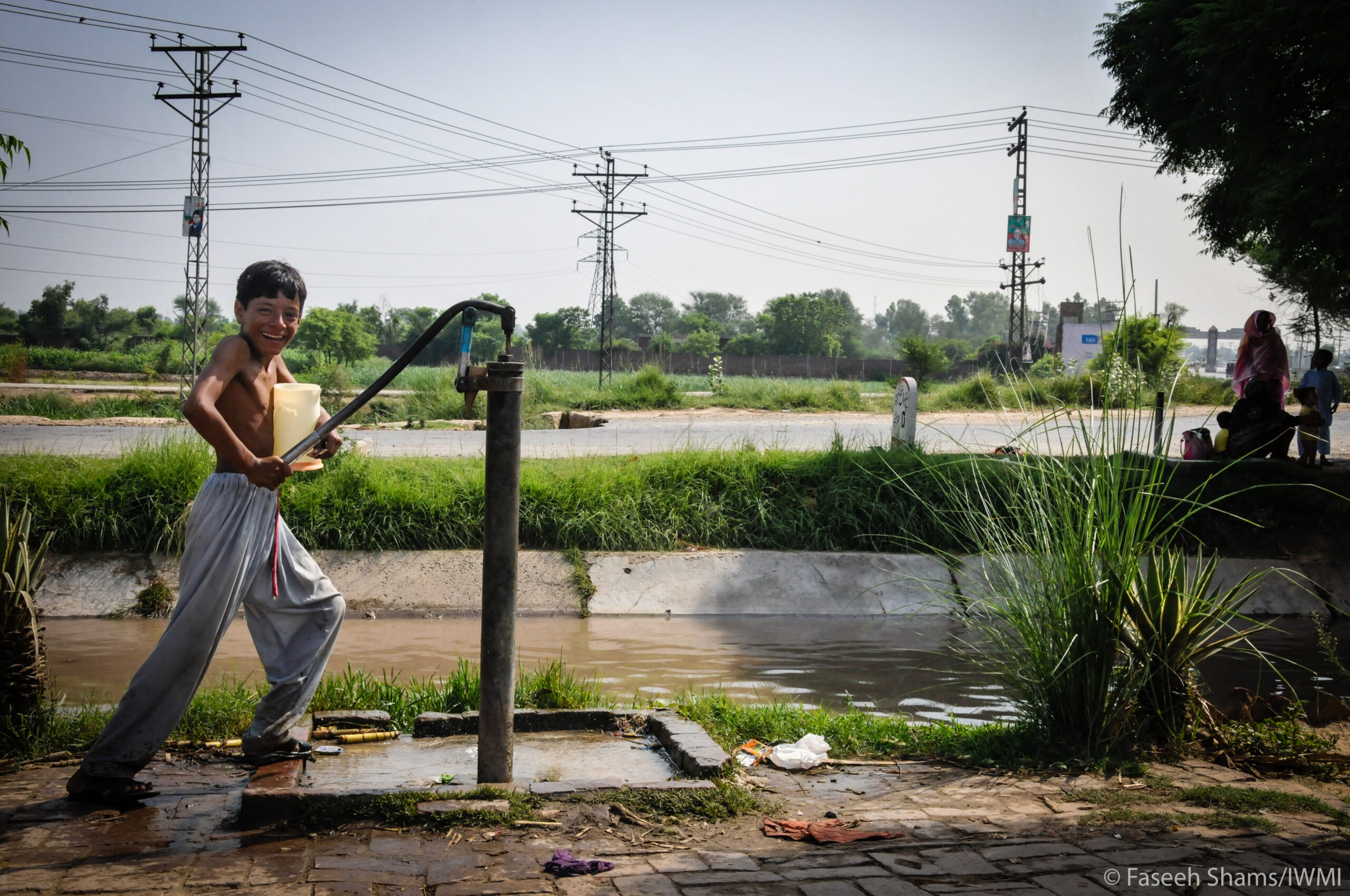 A new era
The 'tide of water privatization' has turned. Cities across the world that were rushing to sign multi-decade contracts in the 1990s with prospects of not only universal access to clean water, but stronger economic and social systems, have chosen to terminate agreements. Research has suggested that 180 cities and communities across 35 nations, including Paris, Buenos Aires, Johannesburg, Accra, Berlin, La Paz, Maputo, and Kuala Lumpur have made the decision to return to public water provision. 
Despite the seemingly little options left, access to universal clean water and sanitation is still possible. For example, investing in education systems that promote good hygiene habits can decrease the spread of water-borne diseases significantly. Furthermore, the implementation of rainwater harvesting systems which store rainwater that can be used for drinking water and stored in underground reservoirs. Individual-level approaches are also viable, and at-home water treatments are an increasingly popular method of water access. That is, filters, solar disinfection, and water coagulation – all methods of producing safe drinking water. Additionally, cost-effective and sustainable financing for improved infrastructure across the board is essential. 
The future of universal clean water access is at arm's length. Civil society, multilateral, and international institutions constantly use the power of diplomacy to establish goals that place needed pressure on governments to make useful decisions and take action. In order for universal access to all water needs to be met, the balance between public and private financing and operation of water services needs to be established. Of course, for any solution to be found, it is crucial that the intersection between poverty, health, climate, gender, and education be accounted for.
Edited by Alison Lee
Featured image: "Water" by "Riccardo Maria Mantero" is licensed under "CC BY-NC-ND 2.0"