The World Rings in a New Year of Uncertainty for the Environment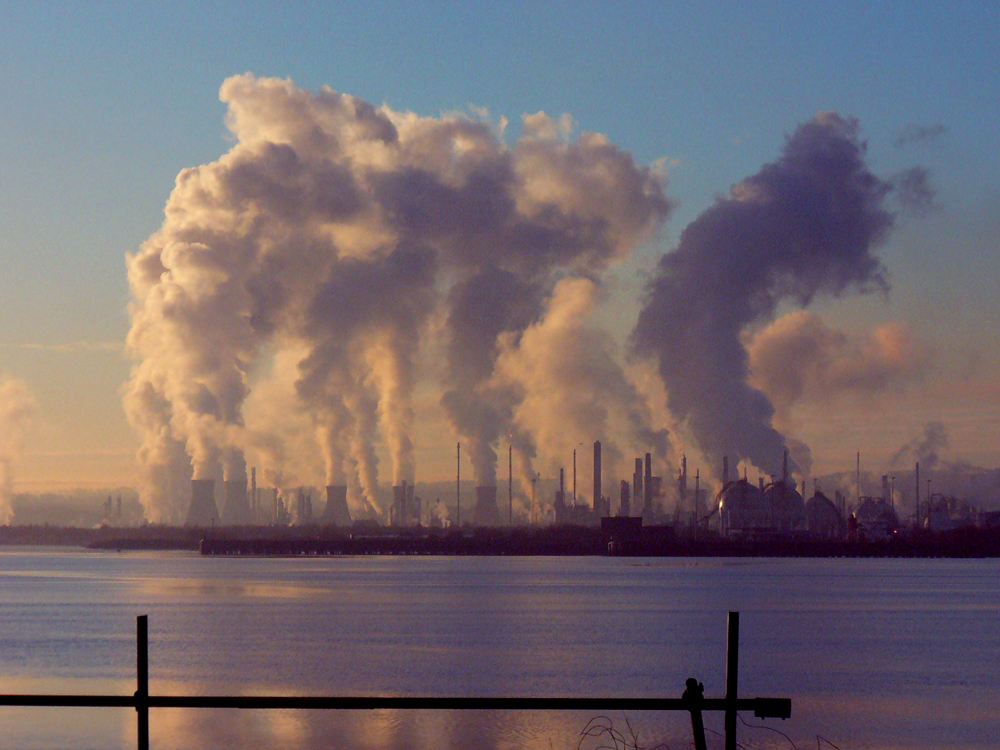 https://flic.kr/p/uRame
More than one year after the groundbreaking Paris Agreement, environmental protection as a policy issue remains less certain than many environmentalists would hope. Despite progress in 2016 in countries around the world, such as Costa Rica and Sweden, and new initiatives launched in Canada, 2017 will be a year full of uncertainty and worry in terms of environmental protection policies. In 2016, Canada's carbon tax plan made the news around the world as a solid response to the Paris Climate Agreement. However, as we begin 2017, tensions between Prime Minister Justin Trudeau and President-elect Donald Trump concerning the fight against climate change seem all but inevitable.
For the environment, 2016 ended on a positive note. Before the stroke of midnight, the Costa Rican Electricity Institute (ICE) declared that 98.1% of the country's electricity in 2016 came from green sources. Additionally, Costa Rica saw this past year 250 days of carbon-free electricity production, with the longest continuous streak lasting from June 17 to October 6. It seems the Central American country greeted the New Year by showing the world that green energy is possible.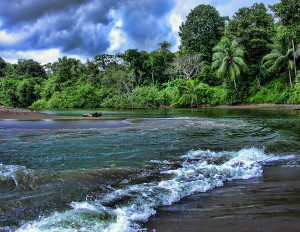 Then there was Sweden. A pioneer in environmental protection, the Scandinavian country was one of the first to impose a heavy fossil fuel tax back in 1991. Although falling slightly behind Costa Rica, Sweden maintains the highest average renewable energy share in Europe, with 57% of energy coming from renewable sources in 2015. However, what brought environmental attention to Sweden in 2016 was its revolutionary recycling numbers. Despite producing almost the same amount of waste per year as other European countries, less than 1% of Sweden's trash ends up in landfills. The country's Waste-to-Energy plants "provide close to a million homes with heating and over a quarter of a million homes with electricity," thereby reducing the country's dependence on fossil fuels. The system worked so well in 2016 that Sweden in fact ran out of garbage and began importing other countries' waste to continue to produce electricity. This unique innovation pioneered by the Swedes has potential to help countries struggling with excess waste and landfills, both of which threaten public health and the environment.
2016 was also a big year for the environment in Canada. The country finally ratified the Paris Climate Agreement, also known as COP21, and announced a plan to impose taxes on carbon emissions beginning in 2018. The plan aims to meet the goals outlined by COP21 and the United Nations Framework Convention on Climate Change (UNFCCC). For Canada, meeting these guidelines means achieving a 30% reduction of carbon emissions by 2030 from 2005 emission levels. To accomplish this, the federal government has mandated that provinces and territories either adopt a $10 per ton direct tax or implement a cap-and-trade system. If a province or territory fails to implement either by 2018, the federal government will impose the $10 per ton tax, "rising by $10 a ton per year until it reaches C$50 a ton by 2022." Prime Minister Trudeau, the federal government has said, wants Canada to build a cleaner economy and "compel businesses to develop innovative ways to reduce emissions, and create hundreds of thousands of clean technology jobs."
Despite Trudeau's valiant efforts to take the reins with environmental protection, the federal government's direct intervention to find solutions to climate change has nonetheless worried provincial premiers who fear trade-offs between economic growth and environmental protection. This fear is particularly palpable in Canada given that most provinces' economies remain largely resource-based. Actions taken by Prime Minister Trudeau have thus created looming controversies between the federal and provincial levels over environmental decisions.
Politicians in oil-rich provinces have strongly expressed discontent with Trudeau's initiative. Saskatchewan Premier Brad Wald, for example, believes the new tax will damage the province's economy because of its "trade-exposed resource industries." Alberta Premier Rachel Notley similarly opposed the carbon tax, arguing that Alberta will only accept it if "the federal government makes progress on new oil pipelines to Canada's coasts."
On the opposite side of the debate, environmentalists have protested the stark contradiction presented by announcing a carbon tax and –almost simultaneously– approving oil pipeline expansions in Western Canada, like those demanded by Premier Notley. During the last week of November, shortly after announcing the tax on carbon emission, Trudeau's government approved the highly controversial expansion of the Kinder-Morgan and Enbridge Line 3 pipelines in British Columbia. For environmentalists, the pipeline expansion approval clearly alludes to the government's prioritization of economic interests over climate interests. The Minister of Environment and Climate Change, Catherine McKenna, insisted that the pipeline emissions fall into the "climate plan," but these expansions undoubtedly complicate Canada's promise to reduce emissions by 30%. It thus seems clear that Trudeau's position coincides with that of a majority of world leaders, most of whom are anxious to fight climate change but worried about hampering economic growth. All around the world, environmental activists push for the introduction of new policies, only to have politicians push back out of fear of potential negative economic consequences.
Environmentalists in Canada have also criticized Trudeau for not being strong enough against the oil lobby in Canada, especially in light of the election of Donald Trump, a climate change denier. In response, Trudeau reiterated his position regarding climate change and its negative consequences and reaffirmed his "strong" commitment to environmental protection. In an attempt to reassure both those who worry about environmental laws negatively impacting the economy and those who demand tougher protection measures, the prime minister said: "Being strong on the environment and strong on the economy go together."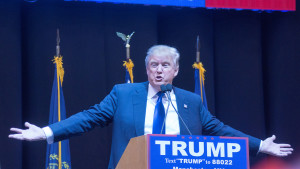 If Trudeau remains true to his position, environmentalists on both sides of the border worry that environmental progress may be hindered in 2017 by a probable clash between Canada's approach to climate change and that of its primary trade partner to the south under new administration. Before and during the campaign, Mr. Trump argued that the "concept of global warming was created by and for the Chinese in order to make U.S. manufacturing non-competitive." As if these statements were not enough, the president-elect's choices to lead two important departments in his administration have both indicated that environmental issues are not part of their priorities. For Energy Secretary, Trump nominated the former governor of oil-rich Texas, Rick Perry, described as "an enthusiastic supporter of extracting [energy resources]." In the past, Governor Perry has expressed his desire to eliminate the Energy Department entirely, since he considered it too "environmentally-minded." And for Secretary of State, Trump has nominated ExxonMobil CEO Rex Tillerson, who has been called the "leading spokesman of the oil industry." It comes as no surprise that Tillerson is hardly trusted by environmentalists, even though some acknowledge several positive changes he made in the company's approach to the issue of climate change. Thus, unlike other elements of his campaign like his "anti-establishment" rhetoric, Trump did not lie about his positions on the environment. Although it may not come as a surprise that Trump is a climate change denier, his appointments to his cabinet are shocking insofar that they show that damage to the environment by the United States has even greater potential than previously imagined.
However, there is one area where the two drastically different leaders in the U.S. and Canada might agree: the Keystone XL extension, a proposed extension of the massive crude oil pipeline which would extend from Alberta to Nebraska. Contrary to President Obama's rejection of the pipeline extension, Trump expressed his support for the project. While Canada under the Harper government had been advocating for the pipeline for years, activists in both countries continue to campaign against it, their main concerns being potential oil spills and increased greenhouse gas emissions.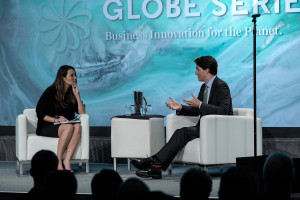 Addressing business owners on December 21, Trudeau again declared that climate change is "a fact" and that his commitment to environmental protection will not flinch after the inauguration of Trump. He "emphasized that he would not hesitate to protect Canadian interests and values if they clash with Trump's agenda." Trudeau believes that if Trump and the U.S. decide to take a step back from the challenge of climate change, Canada will capitalize and make the most of the opportunities that it will create. In the United States, Trump's election to the highest office in the country is a major factor of uncertainty for 2017's environmental future. The Trump Administration will have many effects on Canada, including Canada's role in environmental protectionism. The job for Trudeau, therefore, is to persist in the fight against climate change without succumbing to pressure from its giant neighbour to the south. In the coming year, Trudeau, like the leaders of most countries, must also continue to try to balance being environmentally friendly and maintaining growth in the country.
Despite recent victories in environmental protection, the challenges faced not only by Trudeau but also by many other world leaders, combined with the election of Donald Trump, are the reason 2017's environmental legacy remains so uncertain. Only time will tell what direction Canada, the U.S., and the rest of the world will take in the coming year.