An Uncalculated Risk: Nepal Weighs in on Venezuela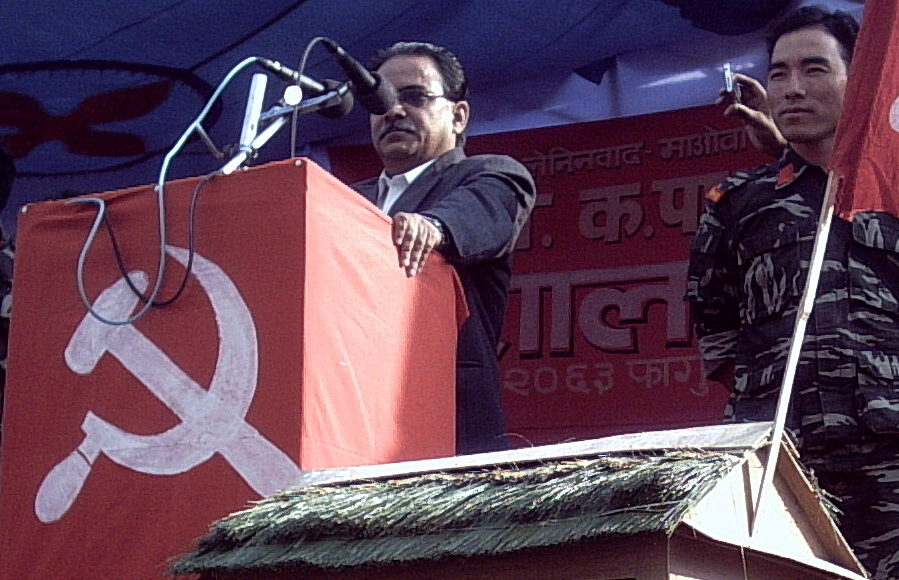 Pushpa Kamal Dahal, former Nepali Prime Minister and current Chairman of the Nepal Communist Party. https://tinyurl.com/yxvw3qy4
The ongoing political crisis in Venezuela, due largely to the debate surrounding the country's rightful president, has attracted significant attention from the global community in recent months. Countries such as Colombia and the United States have come out in support of Juan Guiadó, former president of the Venezuelan National Assembly, who contested the re-election of President Nicolás Maduro and took an oath to serve as the country's interim president. However, other countries such as Russia and Nepal reject Guiadó's claim and maintain their support for Maduro, who they see as the country's rightful president.
With these various stakeholders taking sides on the hotly contested issue, Nepal's stance, as an unlikely player in South American politics, has been particularly noteworthy. Due to the country's stance on non-interference, Nepal is not generally a major player on the global stage. Therefore, when Pushpa Kamal Dahal, the Chairman of the ruling Nepal Communist Party (NCP) issued a strongly-worded statement in support of Maduro's regime on January 25, 2019—even before members of the European Union had put forward a definitive statement on the issue—heads, unsurprisingly, turned.
Unlike nations geographically close to Venezuela or global powers with a large presence in international affairs, Nepal seemingly has little incentive or precedent in involving itself in a political schism of this magnitude. Recently, due to their geographic proximity and the ideological similarities between their governing parties, Nepal has focused much of its attention on forging stronger relations with China. However, despite these close ties, the United States, a non-ally of China and a vocal critic of Maduro, has also maintained close relations with Nepal and has provided the nation with considerable aid in recent years. Therefore, the move by the NCP to come out in support of Maduro, and directly contradict the United States, was met with an unfavourable reaction from the American government and, as such, has quickly thrown the strength of these bilateral relations into question. These tensions were further exacerbated by the incendiary anti-US language used in the NCP's press release wherein Dahal described current US interference in Venezuela as an "attempt of imperialist coup." The employment of such harsh wording against an important ally is puzzling, especially since it was more or less irrelevant to their statement on Maduro.
In an attempt to dispel tensions, following the NCP's statement, the Nepali Ministry of Foreign Affairs published an official follow-up response to the remarks on Venezuela, but the wording was deemed too ambiguous by American diplomats and therefore did little to reassert ties between Nepal and the United States. The Ministry of Foreign Affairs' response did not explicitly express support for Maduro but rather declared that the "internal political problems of a country" (i.e. Venezuela) should not be influenced by external parties (i.e. Nepal and the United States). The Nepali ambassador to the United States was subsequently summoned to a meeting with officials of the US State Department for further clarification, but the outcome of this meeting has not yet been made public.
The slightly more sympathetic statement by the Ministry of Foreign Affairs is more in keeping with Nepal's constitutional values, which promote a policy of non-interference in external affairs. It likely aimed to appease important Western, anti-Maduro allies—notably the United States—although it clearly failed to renounce Dahal's pro-Maduro declaration in any meaningful way. The United States' ambassador to Nepal seemingly remained unsatisfied with the government's position and, as a result, to show his discontent, refused to attend a meeting on February 1, 2019 with Nepali government officials.
Officials from the Nepali Congress, Nepal's opposition party, have also issued a response in which they denounced the NCP's statement as "immature" and warned that it would prove counterproductive to national interests by threatening the aid that Nepal currently accepts, and depends on, from the United States. If this alliance were to be terminated and the aid were to disappear, the rate of development in Nepal would be seriously threatened, which would have serious consequences for the country as a whole.
Nepal established diplomatic ties with the United States in 1947, which pre-date its alliances with neighbours China and India. Conversely, Nepal and Venezuela only established bilateral relations in 1987. Most links between the countries have since solely existed on paper, until now. There have been numerous reports that the NCP's vocal support for Maduro is due to lobbying efforts by pro-China actors within the Venezuelan government, although there is little tangible evidence to support these claims. Even so, Nepal's decision to publicly contradict an ally as strong and important as the United States in support of a country it seemingly has little to do with is perplexing, even if China was a factor.
While it could be possible that the NCP's statement was published in an effort to appease their Chinese counterparts and assure them that they were not too closely aligned with the United States, it seems that the NCP's decision was made autonomously. rather than as a result of Chinese pressure. While the pro-Maduro stance may have helped Nepal align itself more closely with China, many would argue that this move was not worth alienating the United States, as Chinese-Nepali relations are already quite strong. 
Uncertainty over the viability of the move in terms of Nepal's foreign policy aims has caused divides among politicians across the government as a whole, but also within the NCP. Many members of Dahal's own party have expressed unease with his decision to make the initial statement, which irrevocably entered Nepal into the global debate on Venezuela. The current prime minister and Dahal's co-chairman, K.P. Sharma Oli, was out of the country when the statement was issued and claims to have had no knowledge of any plans to publish a public statement of this sort. After returning to Nepal, and as the ramifications of the move became more clear, Oli attempted to re-solicit American support by denouncing the severity of Dahal's tone. He did not, however, withdraw the party's support for Maduro.
Dahal has claimed penmanship for the initial statement that was released, supposedly rejecting earlier versions that had been written by a member of the party's publicity department. These earlier drafts allegedly omitted the incendiary wording that appeared in the final press release, suggesting that Dahal himself wanted the wording to be purposefully provocative and inflammatory. Even in the face of Oli's criticism, Dahal refused to back down from his original stance, therefore heightening existing tensions within his own party. This internal turmoil, paired with the ambiguity behind what would have compelled Dahal to enter into international discourse on this issue, suggests that this was likely not a united stance on the part of the government, or even the NCP, but rather a decision taken by Dahal alone.
Dahal's choice to publish a statement of this nature, especially considering Nepal's more laissez-faire approach to global crises, is telling. The reluctance of many government officials to support the move is also indicative of the risks inherent to this departure from the nation's foreign policy norm. With ambiguity still clouding the intentions behind Dahal's politically-charged decision, the only point of certainty is that the statement has caused unnecessary tensions between Nepal and many of its Western democratic allies, most notably the United States. This alone puts the move into question, especially considering how little Nepal has to gain by involving itself in a dispute playing out halfway around the world.
Edited by Allegra Mendelson