CETA: Satisfying the EU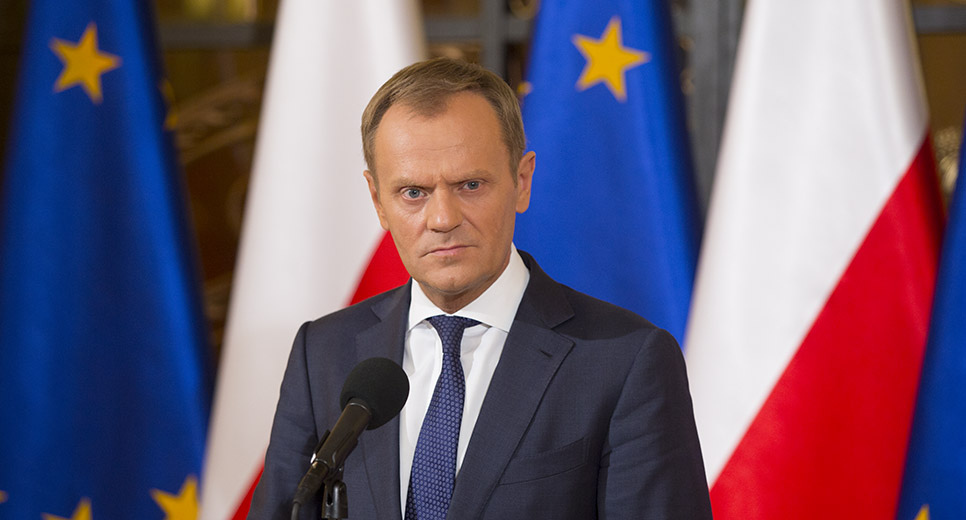 Donald Tusk, EU Council President Credits: https://flic.kr/p/nk2shT
It has been a long seven years of negotiations between the European Union and Canada, but as of the 30th of October, the Comprehensive Economic and Trade Agreement (CETA) is now official between Canada and the EU. The bare skin and bones of the CETA agreement is said to increase trades by the millions. The cuts of 98% of all EU tariffs will not only increase job opportunities but also strengthen the political relationship between EU and Canada. CETA is a clear indicator of commitment towards a strong Canada-EU relationship but what does this deal have in store for those east of the Atlantic?
Comparing Canada's economy to the EU's is like comparing a puppy to a bulldog. Canada has to make some agreements in concession to the interests of the EU because the last thing EU wants to do is to feel cheated by a smaller country. To start things off, EU firms will have the biggest slice of the CETA cake on the table. Canadian government contracts are more transparent to and can be tendered by EU firms. Tendering consists of bidding/offerings that are invited by government organizations. Even the smaller EU companies benefits from this because the more access firms have to information on the international market level, the easier it will be to be successful within that market. Giving these smaller businesses the chance to stand out depending on what they have to supply can play a large role in its businesses success.
The level of openness that Canada has towards the EU in regards of these tenders is higher than any of Canada's previous or current trading partners. The CETA agreement also allows EU firms to provide services and goods to Canadian provinces and municipalities which makes them first foreign firms to be able to do so. Canada is making a concerted effort to prove to the EU that CETA is in their best interests, or else EU could easily shrug this agreement off.
As both small and large European businesses build a working relationship with Canadian corporations, the CETA agreement will also allow them to do more in Canada. Staff and other personnel are able to arrange a temporary work placement between Canada and EU. It is more convenient for certain EU companies to be able to run their international business within Canada. EU companies are also able to receive temporary professional help when it comes to legal, accounting, financial and even architectural Canadian services.
All of this helps European businesses grow, making them more competitive within the Canadian market. The CETA agreement allows EU companies to provide an after-sales service to customers within the Canadian region. Basically, this means that EU firms can give services and support, as well as supplying materials, after a sale has been made, allowing them to sustain their business over the long term. An after-sales service is vital if you want to maintain consistent customers. If Canadian businesses were exclusively allowed to provide such a service in Canada, EU businesses would be at a severe disadvantage from the start. If the customer is not satisfied with the purchase of an EU product afterwards then they might as well stick with the domestic Canadian businesses. Customer satisfaction brings them back to the business, and can even reel in a few more customers in as well.
When dealing with products across international waters, compliance assessment is different for different regions. Simply put, the means to test regulations for a product or service has to meet certain standards and fulfill set requirements. These tests can be activities such as regular testing, surveillance, and inspections. CETA makes sure that the EU conformity assessment is not altered to the Canadian standard, but rather that both standards are made to be acknowledged and respected by one another. The conformity assessment body for EU can test their products while acknowledging Canadian rules and vice versa. It is convenient and efficient to have a certification process that meets standards under both assessments rather than two separate certifications. Smaller businesses benefit from this because if EU had to test their products under both their own and Canada's compliance rules,prices would greatly increase.
Still, skeptical European business owners might find themselves worried about their products and how Canadian businesses may infringe on the intellectual property of up and coming products. Fortunately, the CETA agreement took this into account and established an equal level of rights involving Intellectual Property.  This means that rights, such as those involving digital technology, are protected from infringement. If infringement were to occur, the same punishment for both regions will be enforced. Canada's intellectual property rights system will also be enhanced to protect pharmaceutical patents for EU products. Under Canadian standards, the period of the patent protection does not exceed 2 years, whereas the period for EU patent protection is capped at 5 years. Canada takes a hit in this regard because a mandated reform must take place due to this discretionary period. This is likely to increase health care costs in Canada by delaying the availability of generic pharmaceuticals, but further benefits the EU.
Not only does CETA protect from infringement, it also protects the rights of EU employees within businesses that fall under the CETA agreement. Economic growth and social development is the primary goal of CETA, so integrating a labour rights protection under the agreement is a necessity.
The CETA agreement is chock-full of benefits for the EU economy, but business aside, the fact that EU was able to assess and close a trade deal with Canada brightens the European future for international deals in the long run. Seven years is more than enough time for European bureaucrats to feel a little nervous about the closing of this deal. Even till the bitter end, Belgium held up the Canada-EU trade deal because of what the agreement can do to their farmers. The main issue primarily revolved around the investor-state dispute settlement (ISDS) which could give rise to Belgium farmer competition with that of Canada's. If the EU could not manage to make a trade agreement with a country whose economy is minuscule compared to that of their own, who's to say that the European Union can even hope to make deals with the likes of a country such as Japan? In the end, Wallonia's minister-president, Paul Magnette, managed to make the demands of his people heard to the Union. A four-page document was created in which allows the Belgian government to have a say in the socio-economic and overall environmental impact of CETA. With the regional parliaments of Wallonia and Brussels satisfied, all 28 member states were able to support the EU-Canada deal as a democracy.
With more Brexit complications arising within the EU, the CETA agreement is a necessary stepping stone regarding EU cohesion. Although there may be some complications, the European Union shows promise in its democracy, and the aftermath of CETA agreement is a way forward to a bigger and better future.