Op-Ed: With its Chinese Market at Stake, the NBA Chooses to "Shut up and Dribble"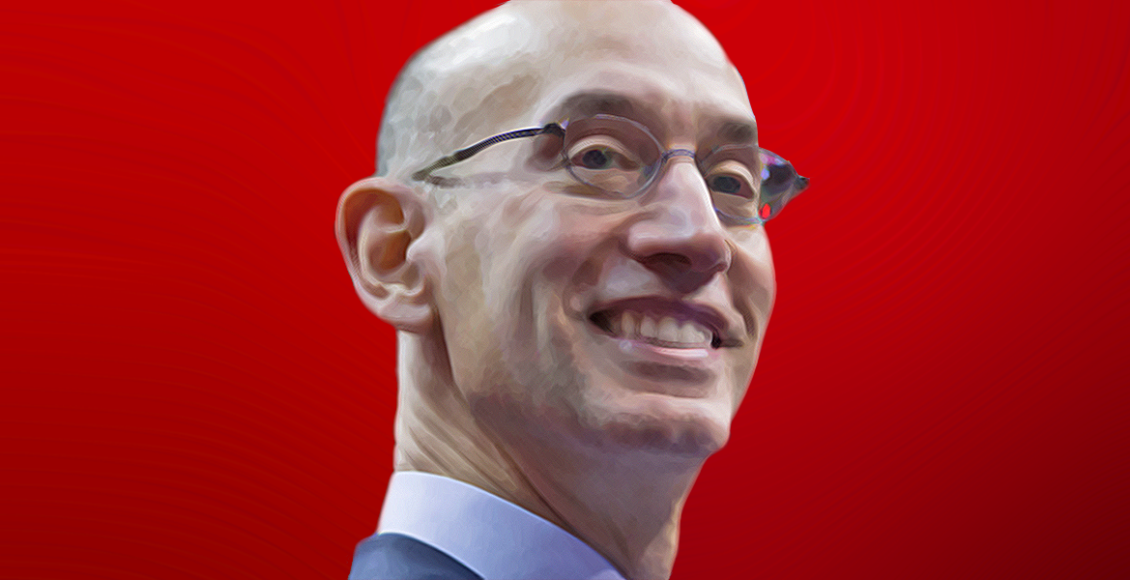 Graphic credit by Alec Regino / Keith Allison licensed under CC BY-SA 2.0.
"We apologize, we love China, we love playing [in China]," Houston Rocket James Harden told reporters after a practice session in Tokyo.  ". . . we go there once or twice a year and they show us the most support and love. We appreciate them as a fanbase, and we love everything they're about." 
Harden was responding to a particularly difficult situation for the Houston Rockets, a professional basketball team, and for the National Basketball Association (NBA) as a whole. A few days ago, Rockets General Manager Daryl Morey caused a firestorm by tweeting out (a now-deleted) image with the caption "Fight For Freedom. Stand With Hong Kong." Protestors in Hong Kong are currently standing up to defend their civil liberties in a time where China continually attempts to undermine Hong Kong's autonomy. More recently, Hong Kong police have started to use more forceful measures to quell protests, including shooting an 18-year-old student with a live bullet. Following the tweet, the Chinese Basketball Association (CBA), Chinese sports brand Li-Ning, and major media company Tencent all in one form or another condemned the tweet and suspended all partnerships with the Rockets for the foreseeable future. 
The Rockets losing support from its Chinese sponsors is monumental given its unique relationship with Chinese basketball fans. Basketball legend Yao Ming played for the Rockets from 2002 to 2011, exponentially growing the sport's popularity in China. In his time with the Rockets, Yao became the most dominant player of Asian descent in NBA history, making eight All-Star rosters and named on the All-NBA team five times. When he was inducted to the Basketball Hall of Fame in 2016, his admittance was based not just on his on-court dominance, but also on how he "changed the face of global basketball as a respected player and ambassador of the game." Today, Yao is the President of the CBA. A Yao-led CBA cutting ties with the Rockets, who retired Yao's jersey in 2011, shows just how grave this issue is for the NBA's Chinese market.
In response, the NBA released a statement stating: "We recognize that the views expressed by Houston Rockets general manager Daryl Morey have deeply offended many of our friends and fans in China, which is regrettable."  In the Chinese translation of the NBA's statement, the league expressed an extreme disappointment of Morey's "inappropriate" comments (The NBA claims that the English statement is their official perspective on the issue). Likewise, Houston Rockets Owner Tilman Fertitta tweeted that the Rockets are "NOT a political organization" and that Morey's views are not representative of the Rockets' views as a team. A few days later, at a preseason game between the Philadelphia 76ers and the CBA's Guangzhou's Loong Lions in Pennsylvania, fans carrying "Free Hong Kong" signs were ejected from the NBA game for allegedly causing a "disruption of the fan experience." 
Listen….@dmorey does NOT speak for the @HoustonRockets. Our presence in Tokyo is all about the promotion of the @NBA internationally and we are NOT a political organization. @espn https://t.co/yNyQFtwTTi

— Tilman Fertitta (@TilmanJFertitta) October 5, 2019
Around the NBA, many rebuked Morey's statement. Brooklyn Nets owner and Alibaba co-founder Joe Tsai decried Morey, stating that "The one thing that is terribly misunderstood, and often ignored, by the western press and those critical of China, is that 1.4 billion Chinese citizens stand united when it comes to the territorial integrity of China and the country's sovereignty over her homeland." Joe Vardon, Senior Writer for the Athletic, stated that "the group Morey signaled support for via Twitter is viewed there as more of an organized, separatist group, rather than an organic protest by concerned residents." Steve Kerr, head coach of the Golden State Warriors, refused to comment, stating "I've learned more about what's going on on both sides. One of the things I've learned is that this story has many vantage points, depending on where you're looking from." ESPN released an internal memo forbidding the discussion of Chinese politics on their platform following Morey's tweet.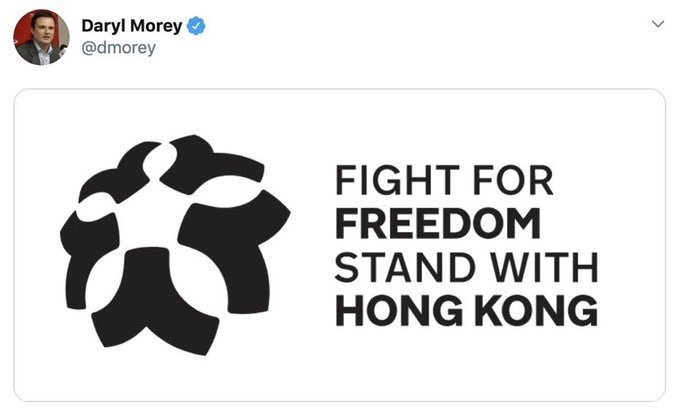 Read plainly, it may seem like this whole saga is an accidental cultural clash where Daryl Morey misunderstood a complex geopolitical situation in the Hong Kong protests. It's not. What this story reveals are the lengths to which the NBA is willing to sell out democracy and free speech for money. Nearly 500 million people in China watched the NBA last season. The Rockets are the second-most popular team in China. The Houston Rockets and the NBA have a vested interest in maintaining their ties with China, and throwing Morey under the bus is necessary for continuing to do business. While NBA Commissioner Adam Silver released a statement stating that the NBA will not regulate what its players, employees, and team owners say on political issues, apologizing for Morey's tweet is a political statement in itself. The Chinese government complained about a social media post from an American citizen in an American organization, and the initial response of that organization was to take the side of a foreign government. 
The NBA's response is a mockery of what the league claims to stand for. This is the same league that stood by LeBron James when he called American President Donald Trump a "bum." The same league that pulled out of the All-Star game in Charlotte when North Carolina passed a discriminatory transgender bathroom law in 2016. It's also the same league that banned one of its owners, Donald Sterling, from the NBA for racist remarks. Where is the NBA that called out Fox News Host Laura Ingraham for condescendingly asserting that players should "shut up and dribble"?
The NBA is willing to parade itself as politically progressive to its fans so long as that doesn't affect its bottom line. It effortlessly stood beside its players and its staff when taking a stand on social issues was convenient. Now, the league conveniently decides it's a non-political organization. But as Brian Phillips, a writer from the Ringer, poignantly points out: "Whom you choose to take money from, and what you do to get it, are political questions." The NBA may be a professional sports league, but choosing its Chinese market over its past principles is a political decision, whether the NBA admits that or not.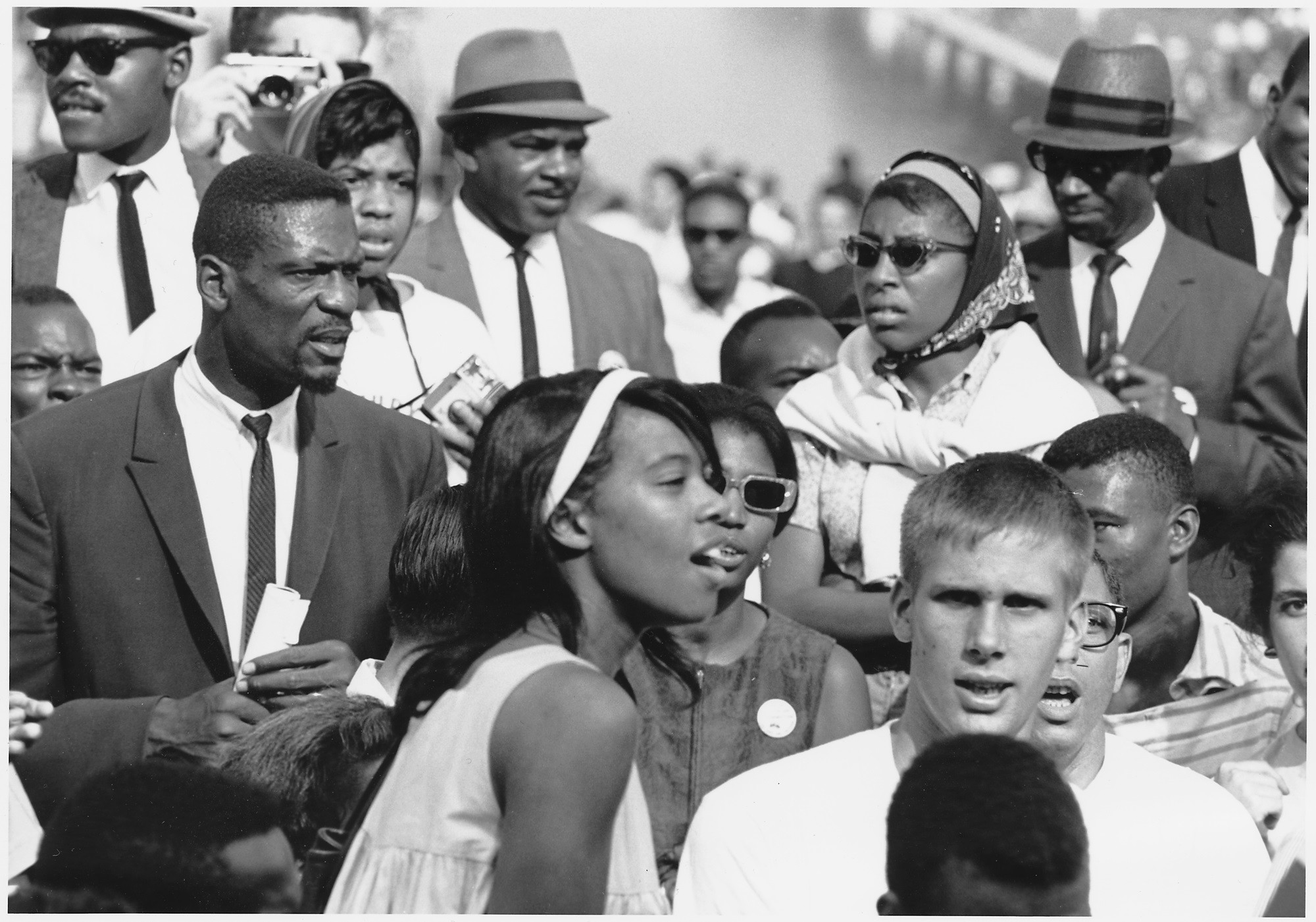 The main reason many NBA players are able to play the game of basketball at a professional level is due to the sacrifices of others who came before them, from people who courageously spoke their mind and weren't afraid to lose their jobs for what they believed in. In an era of unspoken racial quotas, the Boston Celtics drafted Chuck Cooper, the first African-American person to be drafted in the NBA, and Bill Russell, one of the greatest players of all-time, in the 1950 and 1956 NBA drafts respectively. Cooper contends that no NBA team would've broken the colour barrier if the Celtics hadn't done so first, and Russell stood up against racism in the sport by speaking his mind and even boycotting a game when he experienced racial segregation. Russell took a lot of criticism from the press and saw his home vandalized due to his perspective. Today, the majority of NBA players are black. The league exists especially because of its players, owners, and staff that have chosen time and time again to take political stances on human rights issues, no matter how unpopular it is to fans. 
As the start of the NBA season approaches this month, the league ought to consider how their dealings with the Chinese government align with the NBA's history of supporting progressive social causes. To be fair to the NBA and its players, taking a stand in the past has been both clear and unambiguous because they are intimately connected to social issues in the United States. But the NBA doesn't need to know anything about the Hong Kong protests to grasp that China's excessive response to Morey's tweet is undeniably an attempt to silence dissidence abroad through the use of Chinese economic power. If the NBA is too afraid to take a strong stance on protecting freedom of expression in their own borders, they lose not just the principles they claim to respect, they've sold out the entire sport for money. The ball is in their court. 
Edited by Albert Gunnison.
The featured image for this article was modified from Keith Allison's image "Adam Silver," which is licensed under CC BY-SA 2.0.
The views and opinions expressed in this article are those of the authors' and do not necessarily reflect the official position of the McGill International Review or IRSAM.